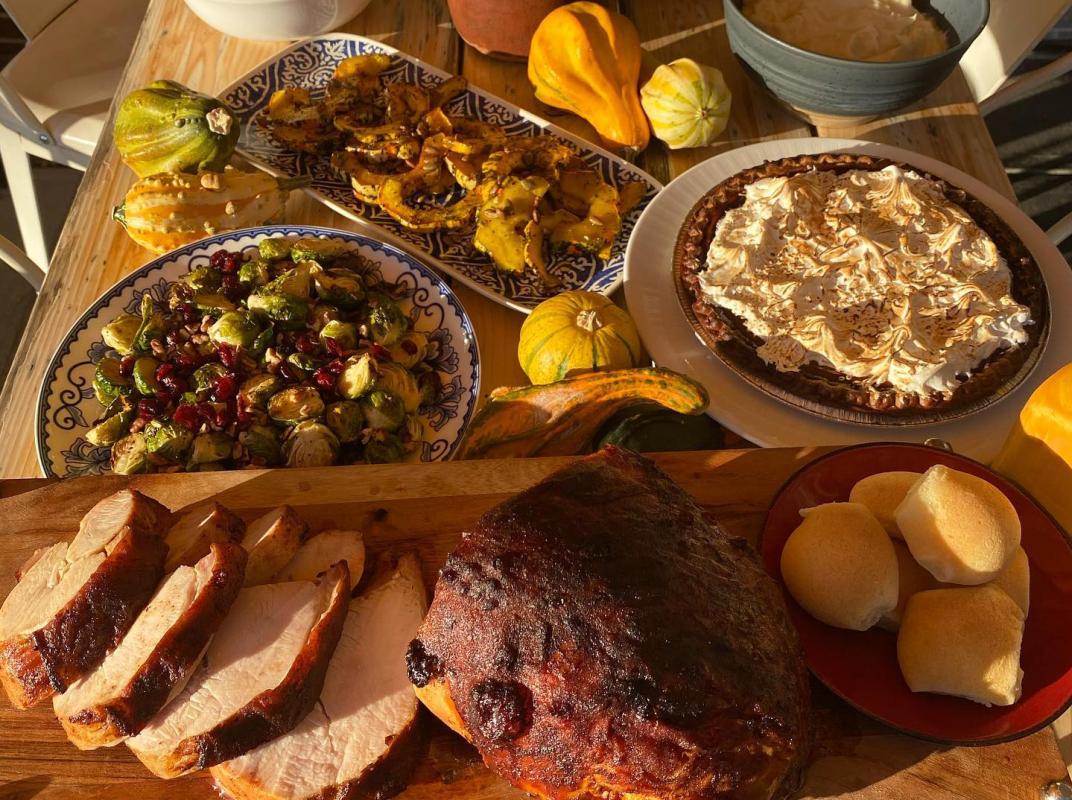 —Courtesy of La Food Marketa
If there was ever a year to ditch the oven mitts and let a local chef do the Thanksgiving cooking, it's 2020. With health officials discouraging large gatherings, many holiday celebrations are undoubtedly going to look a bit different this year. So why not break with tradition and order in? It's a great way to give yourself a break from dish duty and stay safe with individually packaged meals that will avoid crowding around a buffet table. And, perhaps most importantly, it's an ideal opportunity to support your favorite restaurants, caterers, bakeries, bars, and bottle shops when they need it the most. Here, we break down some of the best options to enhance your holiday table:
Catered Classics
Atwater's: Whether you're in need of breads, sides, or a full turkey dinner, this local cafe chain has you covered. Choose from seasonal offerings such as smashed potatoes, Maryland-style sauerkraut and apples, plum-vanilla jam, and sausage and cornbread stuffing. And don't forget to add on a few of owner Ned Atwater's signature cheeses.
Braglio Farms: In addition to free-range smoked or roasted turkeys, the menu from this Woodstock farm includes country-style maple sausage stuffing, ham hock green beans, bacon-braised collard greens, and pumpkin pies.
Chef Cat x Wilde Thyme Baltimore: With chefs Catina Smith of Just Call Me Chef and Kiah Gibian of Wilde Thyme Baltimore at the helm, we're sure this collaborative menu is going to be nothing short of spectacular. Choose to order pre-made pies and sides, or opt for DIY kits that come with step-by-step instructions for making maple-sage root vegetables and roasted Brussels sprouts.
The Classic Catering People: No matter what your celebration looks like, this Owings Mills-based caterer has a menu to meet your needs. The list of offerings includes three different prix-fixe packages, a vegetarian spread, and plenty of a la carte options. Among them are bite-sized pear and ricotta appetizers, three-cheese baked macaroni casserole, roasted root vegetables, and loaves of pumpkin bread.
Eddie's of Roland Park: Let the team at this Roland Park staple take care of the food prep with their "Holiday in a Box" offerings. Available for curbside pickup and contactless delivery, the convenient dinners include turkey, stuffing, cranberry-orange relish, and other classics. If a rosemary-apricot martini sounds like the ideal accompaniment, Eddie's is hosting a virtual cocktail class with Nikki Davidson of Cocktail Crafty on Nov. 19.
Four Seasons Baltimore: Treat yourself with the quintessential fall fixings from this Harbor East institution. The Four Seasons' culinary team will be prepping slow-roasted turkey with herb gravy and cranberry-orange relish, whipped potatoes, cinnamon-marshmallow sweet potatoes, roasted root vegetables, and more.
Gourmet Girls: This Baltimore County go-to, which recently expanded into new digs in Pikesville, is offering local Albright Farms turkeys, Sugar Bakers' sweets, and arrangements from Flowers & Fancies. Plus, look out for gourmet sides including Yukon Gold mashed potatoes, candied sweet potatoes topped with pecans, honey-roasted butternut squash, and sausage, apple, and cornbread stuffing.
Gundalow Gourmet: Chef Dana Sicko is on casserole duty this year. Her shop inside Whitehall Market in Hampden is offering mushroom leek sourdough stuffing, white cheddar scallion corn pudding, sweet potato gruyere gratin, a classic mac and cheese, and more. In addition, the shop is featuring vegetable dishes, baked goods, charcuterie platters, wines, and mixers like Cane Collective's spiced pear punch.
Santoni's Marketplace & Catering: If you're feeding a small crew, look no further than the experts at this Glyndon standby. A traditional Thanksgiving dinner package includes a 12-pound turkey, green beans almondine, mashed potatoes, gravy, herb stuffing, cranberry relish, dinner rolls and two large apple or pumpkin pies.
New and Noteworthy
Bin 604: Now settled at its new location above Whole Foods on South Central Avenue, this local bottle shop will be open from 9 a.m.-1 p.m. on Thanksgiving Day. Stock up with a special "Turkey Pack" that includes six wine varieties (both reds and whites) for $74.99.
Cafe Dear Leon: Expect the usual out-the-door lines at this wildly popular Canton Square bakery on the days leading up to Thanksgiving. Cafe Dear Leon is offering bourbon apple pecan, pear almond, and classic pumpkin pies for pre-order and pick up Nov. 24-26.
Charlsie's Bakehouse: This sweets shop inside Rooster + Hen at Cross Street Market is all about new takes on old favorites. That motto certainly translates to its holiday offerings, which include pumpkin hand pies, smoked paprika cornbread, apple spice cake, and pumpkin buttermilk pie with rosemary caramel and creme fraiche cream.
England Eatery: This Southwest Baltimore newbie is whipping up an all-out seafood spread in honor of the holiday. Each order comes with crab-stuffed salmon, fried garlic butter shrimp, two sides, and a whole sweet potato pie or banana pudding cheesecake for dessert.
H3irloom Food Group: Since stepping away from Ida B's Table last year, husband-and-wife duo David and Tonya Thomas have created this umbrella concept for their catering and food education projects. And they're kicking things off with a drool-worthy Thanksgiving menu that includes traditional recipes such as candied sweet potatoes, spiced pecan pie bread pudding, sauerkraut with smoked meats, green beans, and roasted Brussels sprouts. All orders can be picked up from the H3irloom kitchen at soon-to-open event venue, The Sinclair, in Northeast Baltimore.
Sally O's: Chef Jesse Sandlin is celebrating the first Thanksgiving at her new Canton spot with 12-18-pound turkeys, Velveeta-style shells and cheese, creamed spinach, braised greens, and deep-dish apple cobbler pie. Pre-orders are open through Saturday, November 21.
Thacher & Rye: Chef Bryan Voltaggio's new Frederick restaurant is highlighting a holiday box complete with buttery mashed potatoes, orange-cranberry compote, fall greens with walnuts and sherry vinaigrette, braised kale with smoked turkey tails, and pumpkin pie with whipped vanilla cream.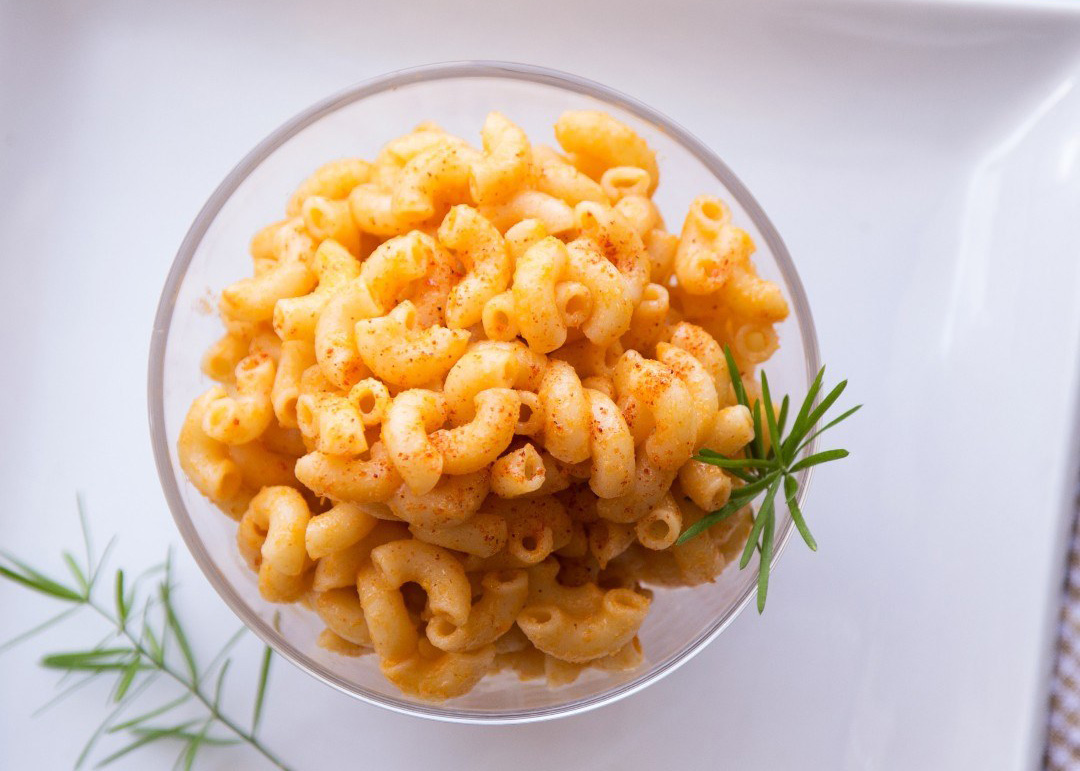 Reliable Restaurants
Charleston: Though it's not available for takeout, chef Cindy Wolf's annual holiday feast is a great way to switch up your typical Turkey Day routine. The three-course prix-fixe offers options such as shrimp bisque, fried green tomatoes, braised beef short rib, and roasted turkey breast with pecan stuffing and sweet corn.
The Corner Pantry: Though they've already sold out of whole turkeys, the team at this Mt. Washington standby has put together a mouthwatering menu with plenty of other holiday eats. Indulge in dishes such as roasted chicken with lemon and herbs, wild mushroom tarts, caramelized onion dip, scallion and nutmeg mashed potatoes, and a pumpkin s'mores pie.
The Choptank: Not only is Atlas Restaurant Group carrying on its tradition of distributing free turkeys to staff this year, but the team is also giving away 1,000 additional turkeys to those in need. First-come, first-served distribution will be held at the group's Fells Point crab house on Monday, November 23 beginning at 11 a.m.
Duck Duck Goose: Chef Ashish Alfred and his team at this Fells Point hotspot are doing the cooking so you don't have to. Choose from proteins such as honey-glazed turkey, tenderloin roast, herb-roasted chicken, or cote de boeuf. Unique family-style sides include radicchio salad, pomme puree with gravy, honey-roasted beets, and truffle mac and cheese.
Dutch Courage: The hospitality professionals at this Old Goucher gin bar have whipped up a four-course prix-fixe menu that will be available for dine-in or carryout on Thanksgiving. Guests can choose from dishes such as butternut squash bisque, pit-roasted ham, vegetarian mushroom "crab cakes," sweet mashed potatoes with garlic and maple butter, and pecan peanut butter pie.
Dylan's Oyster Cellar: The "Everything But the Turkey" menu at this Hampden hangout features something for everyone—from local oysters to oven-ready sides. In addition to classics such as corn pudding, butternut squash soup, and glazed sweet potatoes, the restaurant is offering Maryland specialties like crab dip and oyster stuffing.
Forno: If you're planning a small Friendsgiving shortly before or after the holiday, this downtown destination is a great option. While Forno will be closed on Thanksgiving Day, the restaurant will be offering a full Turkey Day feast with wine pairings for dine-in and carryout Nov. 19-28.
Gertrude's Chesapeake Kitchen: Pull up to the Baltimore Museum of Art to grab curbside meals from this Chesapeake-inspired staple. The list of holiday offerings includes prix-fixe meals for four, a la carte sides, and a DIY kit that includes all of the ingredients for a massive leftovers sandwich. Plus, don't miss out on themed to-go cocktails including the "Thankful Saint" (mulled wine, elderflower liqueur, mango, and peach juice) and the "Apple Angel," which combines apple pie whiskey with cider and apple brandy from Baltimore Spirits Co.
Gunther & Co.: From to-go hot toddies to chocolate bourbon pecan pie, this Canton restaurant has all of the essentials for a full-blown feast. Check out the holiday takeaway menu, which also features a half-turkey, shrimp cocktail, house rolls, and a seasonal flower arrangement from Flowers & Fancies.
Johnny's: Look no further than this Roland Park mainstay for holiday classics. Available for dine-in or carryout, the restaurant's three-course prix-fixe menu features dishes including a mushroom tart, turkey platter, stuffed acorn squash, and pan-seared blackened rockfish. Plus, the pastry team is offering apple, pumpkin, cranberry-cherry, and pecan pies for pre-order through Nov. 20.
La Food Marketa: No one does comfort food quite like the team behind this Pikesville haunt and its sister-spot, The Food Market, in Hampden. Place orders by Nov. 22 to get in on sous-vide turkey breast, roasted Brussels with cranberries and pecans, acorn squash with honey and pumpkin seeds, pumpkin pie with torched marshmallow, and more.
Little Havana: This South Baltimore favorite has plenty of options to help you eat and drink your way through the holiday. To-go drinks include boxed wine, seltzers, beers, and house-mixed cocktails. But be sure to line your stomach with meal packages that include turkey, mashed potatoes, dinner rolls, cranberry sauce, and slices of pie.
Rye Street Tavern: Elevated takes on American classics is what this Port Covington favorite does best. Feeding up to six people, the tavern's takeaway feast includes an autumn greens salad, curried pumpkin soup, Amish turkey with confit stuffing, chipotle scallion cornbread, blood orange cranberry sauce, Sagamore rye-spiked gravy, sweet-and-sour collard greens, and roasted pumpkin pie on a gingersnap crust.
Soul Kuisine: Choose from a la carte sides or an all-inclusive dinner at this Station North spot. The aptly named restaurant will highlight soul food specialties such as turkey wings, cornbread stuffing, sweet potato pie, rum cake, and vanilla pound cake.
Twist Fells Point: Head to this Fells Point spot to pick up a family meal for four that highlights slow-roasted turkey, herbed gravy, sweet potatoes with marshmallows, and fresh handmade pies.
Woodberry Kitchen: Woodberry has been updating its market menu with prepared meals for carryout throughout the pandemic, and Thanksgiving is no different. Dishes for the table include buttered cabbage, cast iron cornbread, old-school mashed potatoes, simmered sauerkraut, and dry-brined whole turkey. Plus, the restaurant is offering individually packaged plates for optimal safety, as well as an option to pay it forward and feed someone in need this holiday.
Delectable Desserts
Bramble Baking Co.: Chef Allie Smith's scratch-made pies are surefire potluck pleasers. Pre-order varieties such as apple cheddar rye, cranberry chamomile buttermilk, or whiskey maple pecan to pick up at Local Color Flowers on Nov. 25. To raise awareness about the origins of the holiday, Smith is donating ten percent of all proceeds to the International Indigenous Youth Council, which creates safe spaces for indigenous youth through education, spiritual practice, and civic outreach.
Cake by Jason: Swing by this Timonium bakeshop to pick up sweets from local pastry chef extraordinaire Jason Hisley. A special holiday menu lists Thanksgiving-themed cupcakes (think everything from cherry pie to pumpkin chocolate chip), scratch-made pies, and take-and-bake pie kits that families can assemble together at home.
The Charmery: In what should come as a surprise to absolutely no one, The Charmery is going all out with festive dessert options for the holiday. Among them are the shop's signature ice cream pies in flavors such as spiced pumpkin caramel, brown sugar molasses pecan, "Nanner Puddin'" cheesecake, and a vegan harvest cranberry pie with pear and pistachio. Orders are available for delivery or pickup from the Hampden, Towson, or Federal Hill locations.
Little Fig Bake Shop: If you're in search of dishes for a plant-based spread, this local vegan pop-up has you covered. Sweet and savory goodies to look out for include chai chocolate chip cookies, bake-at-home cinnamon buns, pumpkin roll, potato and leek puffs, cashew mac and cheese, and fried chik'n pieces.
Motzi Bread: Order delicious pies while supporting good causes with the help of this Charles Village bakeshop. All proceeds from Motzi's apple whiskey, purple sweet potato, and chocolate pumpkin pies (minus ingredient costs) will be donated to Black-led and indigenous organizations this year.