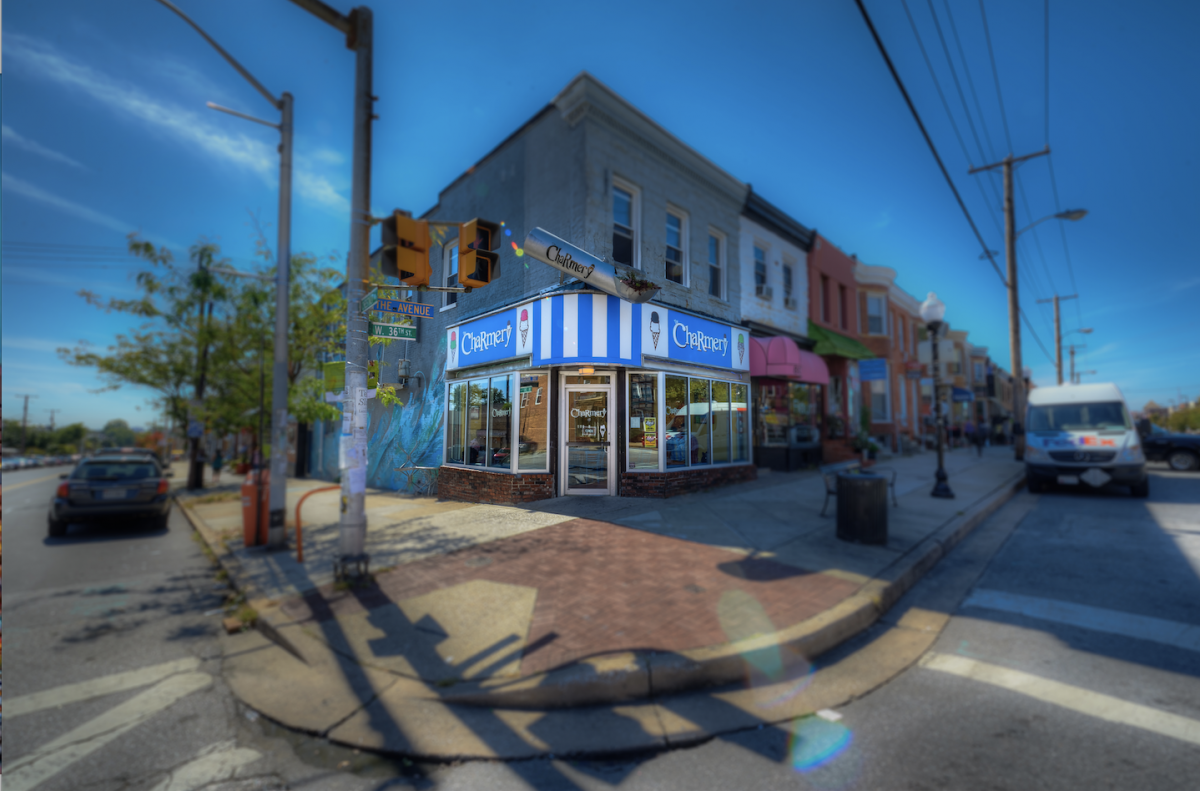 Photography by Clinton Brandhagen
When The Charmery owners David and Laura Alima were first approached by their friends at Union Craft Brewing about joining the brewery's new communal marketplace in Medfield, the couple admits that they were skeptical about embarking on such a large expansion.
"I remember them telling us about it and asking if we needed an ice cream factory, and I was like, 'No, we're good,'" David says with a laugh. "But then we really started thinking about the direction in which we wanted to go."
The duo says that pondering the idea made them realize just how many possibilities an expanded space presented, and ultimately prompted them to sign on.
"The more we thought about adding more space, the more we felt like our space here was collapsing around us," David says. "We started to realize the limitations. When you don't have a choice, sometimes you're just pushing forward."
Adds Laura: "It was one of those kismet moments where we were really able to expand in the most awesome way possible."
The ice cream shop, which has become a destination on the Avenue in Hampden since opening in 2013, will remain open. But all ice cream production will be moving to a 5,500 square-foot space at Union Collective—a 10.5-acre warehouse property that will feature a new Union brewing facility and taproom, while also providing homes for several local makers, nonprofits, and budding food businesses when it debuts in 2018.
The Charmery's new digs will also make way for expanded catering operations, onsite events, and additional equipment including a second batch freezer and an oven to produce house baked goods and sundae toppings.
"It's going to change everything in a really fun and positive way," David says. "Our imagination is going to go insane in terms of what we can do."
The couple says that the increase in space will certainly have a positive effect on the inventive flavors (think Old Bay Caramel, Maryland Mud, and Berger cookies and cream) that The Charmery has become known for.
The owners have also made partnering with local artists, musicians, and restaurants a priority since the beginning, and are excited to continue those relationships within Union Collective. Local climbing staple Earth Treks, which will unveil a 20,000-square-foot bouldering gym inside the space, was the first tenant announced last month.
"Union has been so thoughtful about who they are bringing in," David says. "We've always considered them kindred spirits. We constantly feed off of their energy, but it's interesting that, although there is certainly a crossover, we also have a lot of different customers. Bringing them all together is going to be a huge fun mashup."
Looking ahead, the owners hope that more production space will allow them to open yet another retail shop beyond Hampden. Aside from the ample parking, they are most excited to be in the company of other like-minded small businesses.
"Our dream with The Charmery has always been: 'How do we make Baltimore a better place through ice cream?'" David says. "Union is also making Baltimore a better place in a really fun way."