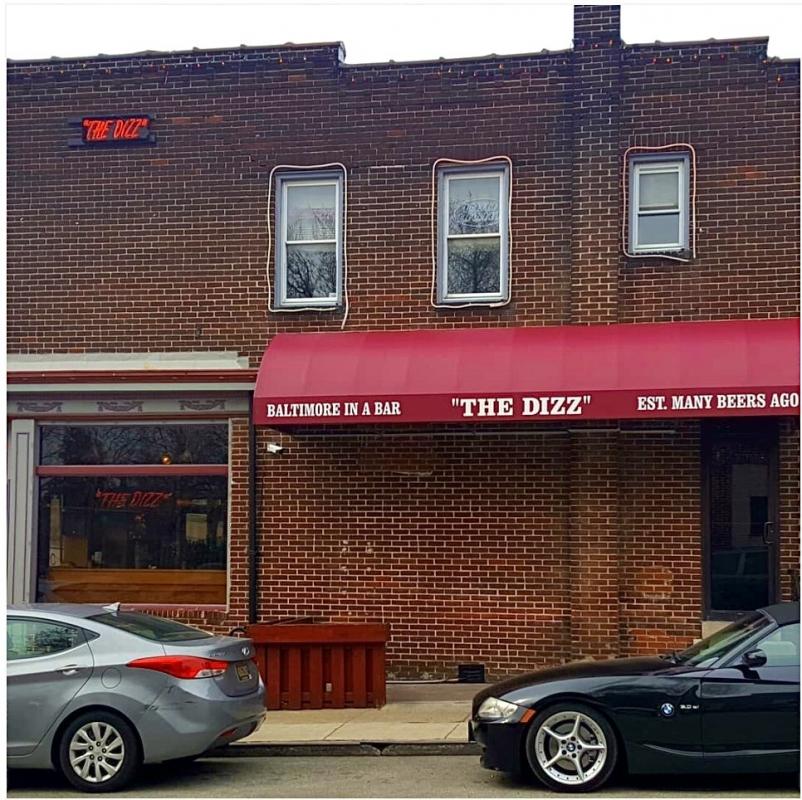 —The Dizz Baltimore via Instagram
Fifteen months after The Dizz dropped its last chicken tenders in the fryer, the iconic Remington restaurant and proverbial corner bar at 300 W. 30th Street is reopening as Lily's.
Co-owner Elan Kotz, who also owns Orto, has partnered with Baltimore transplant Mary Zayaruzny on the restaurant—which is hoping to open its doors before the end of the year. 
Zayaruzny, who boasts an impressive resume in the hospitality industry, has worked in the front of the house at myriad hotspots including the Michelin-starred Empellon and Public in New York City, as well as Stephen Starr's Upland in Miami.
The restaurant will have 75 seats indoors and 28 seats on its outdoor patio.  
"The Dizz was our approachable Baltimore kind of comforting local spot," says Kotz, "and Lily's will be similar—it's going to be that Remington iconic joint that's the place for everyone." 
Lily's pays tribute to Zayaruzny's late paternal grandmother, who immigrated from Kiev with her family in the '90s. "She was an incredible host, warm and loving and just wanted to shower you with food and beverage and music and singing," Zayaruzny says. "She was just the consummate host who loved family and fun."
That same sense of family and fun will translate to the offerings at Lily's, which will have an affordable price point and focus on elevated, yet playful pub grub including sandwiches, soups, salads, snacks, and burgers, plus fried chicken with maple glaze and crab cakes with Texas toast.
The focus, explains Zayaruzny, will be, "an American kitchen that's all about fresh, simple, craveable comfort food."
Much like The Dizz, burgers—from one version with mushrooms, onions, Fontina cheese, and black pepper-truffle mayo to a classic smashburger with special sauce and pickles—will also be a highlight. 
"The Dizz was known for its serious burger program so ours pales in quantity, but quality will prove itself to be pretty spectacular," Zayaruzny says. And in true Baltimore fashion, "you can add crab to anything on the menu," she says.
For those who don't want to dine in, Lily's will offer a "robust to-go program," says Zayaruzny, "and all of our food will be ready to travel and well-packaged."
As for the bar program, the focus, like the food, will be on simplicity, seasonality, and freshness. "We are going to feature specialty cocktails from The Dizz's Rolodex," Zayaruzny says of the Rolodex found in the basement of the former decades-old restaurant. "The cocktail recipes were written on a typewriter—we will offer cocktails from old iterations of the bar."
In addition, the restaurant will operate as a bottle shop with wine, beer, cocktails, and local organic mixers at the ready for the road. (Interestingly, the corner house has a long history as a bar. The first liquor license issued to its address was in December 1934 when it was a bar called Mitchell's.)
Kotz and Zayaruzny also have a third partner, Baltimore-based metal fabricator Erik Anderson of Gunnar Designs, who helped imagine the space with wood, leather, and steel. The interior will also feature warm patterned wallpapers with pops of Lily green and magenta. Other additions will include floating bottles hanging above the front bar and a one-of-a-kind piece by local contemporary artist Matthew Gray, but the owners assure that the iconic brick fireplace will remain untouched.  
"It will be all about simplicity and clean lines, while still keeping the warmth and comfort of walking into your favorite local spot with little nooks and crannies and some seriously Instagrammable moments in the design," Zayaruzny says.
Kotz admits that the timing of the transformation has been difficult. He purchased the property in February 2020, just three weeks before the pandemic hit, and had planned to put the project on hold. But a chance meeting with Zayaruzny convinced him otherwise. 
"I'm a big believer that everything happens for a reason," he says. "We are grateful that we are able to do this now. It got hairy for a minute and it was super stressful trying to keep Orto rocking and rolling while this property was sitting there asking me what I was going to do with it, but this has been the most organic process and it came together beautifully. There's no blueprint for this, but we are lucky to have the opportunity."
Above all, for Kotz, this is very much a passion project. 
"I loved The Dizz," he says. "I'd go to The Dizz biweekly for a burger and sit and read The New Yorker and hang out. It was a special place for lots of people and we are going to make Lily's a special place for those people, too." 
That said, Kotz promises, "The Dizz won't be forgotten."