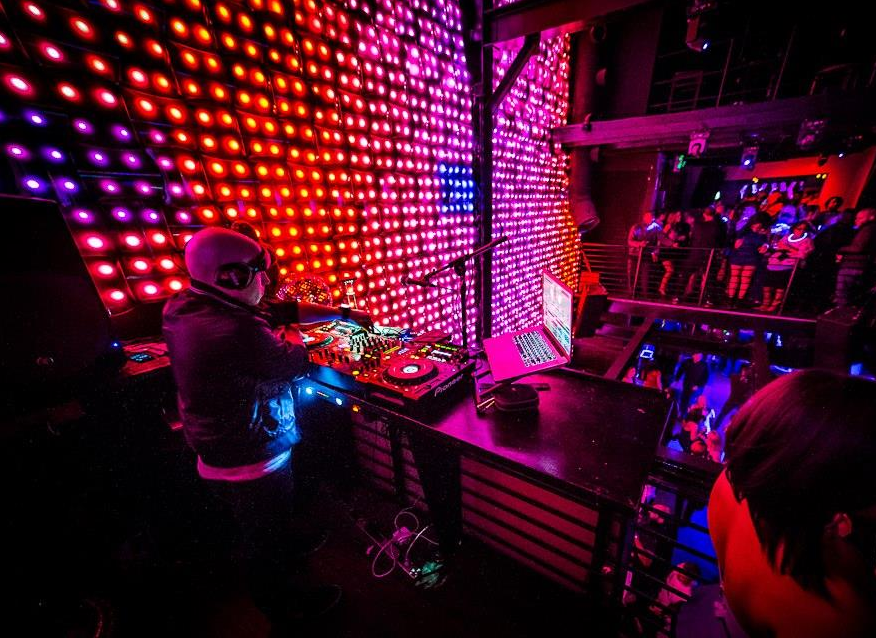 Courtesy of The Get Down
Located in a neighborhood best known for pubs rather than clubs, The Get Down has been a go-to hangout for local DJs, break-dancers, and electronic dance music (EDM) lovers since its debut in Fells Point five years ago—but this month will be its last.
In a post to the club's Facebook page last week, owner Bryan Burkert announced that The Get Down would be closing its doors at the beginning of August.
"It's been five years with the same concept and it's just time for a change," Burkert says.
Burkert, who also owns Fells Point's record store, The Sound Garden, and artsy rock club, The Rockwell, says that his decision to close isn't for financial reasons, and that owning the Bond Street building gives him the opportunity to launch new projects every few years. (The Get Down's former inhabitant, live music venue Fletcher's, was also his brainchild.)
"The club business is difficult anywhere, but in Baltimore it's especially tough," he says. "We're really only making money 10 hours per week, so if I didn't own the building, you would never see a project like [The Get Down] in a space like that."
Part of what made The Get Down so unique was its elaborate LED light shows, created by digital designer Scott Chmielewski—whose work includes the 2008 Summer Olympics in Beijing and Linkin Park and Maroon 5 concerts. Along with the flashy lighting, the club boasted tall ceilings, energetic house music, and plush lounge furniture.
"It was just a fun, edgy, spot where people came as they were and you didn't have to get dressed to the nines," says Heidi L. Klotzman, CEO and founder of HeidnSeek Entertainment, who promoted weekly events at the club. "There were really great break-dancers and the DJs were the cream of the crop. It had a great response, but sometimes a concept just travels its path and you have to go back to the drawing board."
Looking back, Burkert notes The Get Down's bi-annual break-dancing competition, "The Breakdown," as one of his favorite memories. Hosted by local dancer David Flynn, the competition featured performers that hailed from as far as Montreal.
"Those were the best. We would have the dance contests during the day and then at night everyone would come and party," Burkert says. "For me, those days and nights were something right out of Step Up."
The Get Down's final farewell will take place on Saturday, August 1, with a full lineup of the club's resident DJs. Although details are still in the works, Burkert promises that the last few parties will be memorable.
"We've had such good customers and we owe it to them to make it a really insane last weekend," he says. "I had a vision of what I wanted The Get Down to be, but I only put the lights and sounds in. Baltimore made it happen."