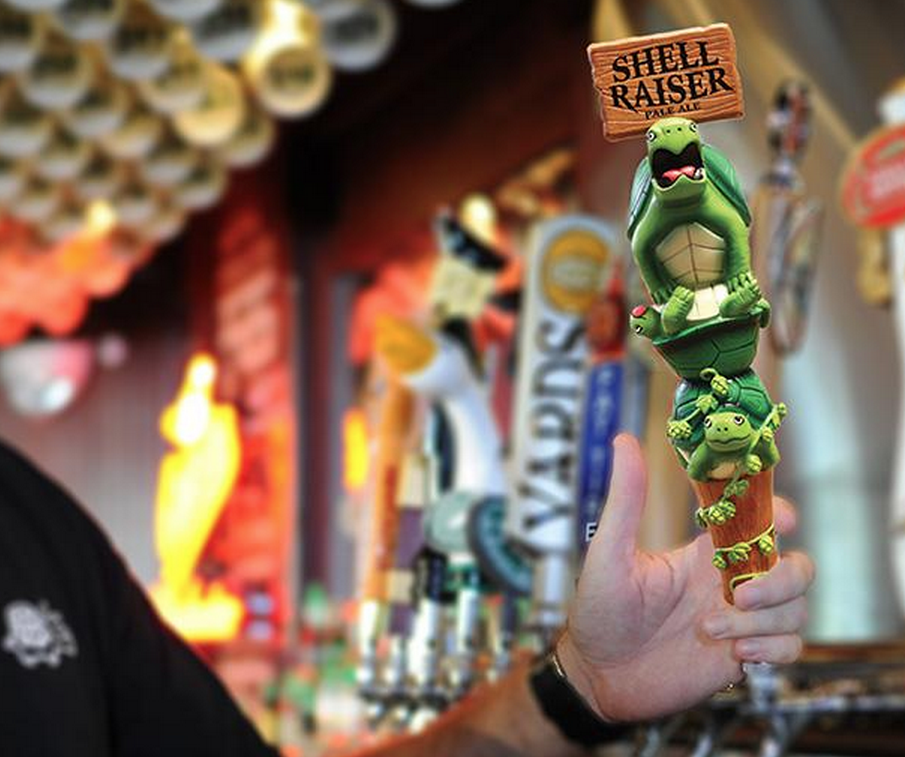 The Greene Turtle
If The Greene Turtle is your go-to hangout to for happy hour, sporting events, or late-night drinking, get ready to taste a new draft the next time you stop in.
The Maryland-based chain restaurant recently partnered with experts at Heavy Seas Beer to brew its first house beer. The English-style pale ale, Shell Raiser, will join the taps at every Greene Turtle bar on November 13.
"The Greene Turtle approached us knowing that we do proprietary beers for other folks in the area," says Heavy Seas marketing director Fred Crudder. "They're a Maryland-based company and they wanted to use a Maryland brewer to highlight their craft beer positioning."
After careful discussion about what type of brew would appeal to The Greene Turtle demographic­, which ranges from college students to families, the collaborative team decided to brew an English-style pale ale made with crystal malts and English and American hops.
"The whole focus was to straddle the fence between appealing to people who are knowledgeable about craft beer, and also making it not so aggressively flavored so that it prevents people who aren't as knowledgeable from trying it," Crudder says.
To celebrate The Greene Turtle's first release of its own house beer, participating locations will be hosting launch parties in Shell Raiser's honor Thursday night.
Various locations will be putting their own spin on the festivities by featuring specials like buffets full of The Greene Turtle's signature American bar fare and live entertainment. The Towson location will even be hosting a New Year's Eve-like countdown until 5 p.m. when the first draft of Shell Raiser will be poured. Exclusive "Mug Club" members will be among the first to sample the new brew for a discounted price at all launch parties.
"I think it'll do great," Crudder says. "It's less aggressively hopped and it tastes great so it definitely accomplishes both of our goals."