Then and Now: Public Markets
Baltimore's public market system is the oldest, still operating public market network in the U.S.
Baltimore's public market system is the oldest, still operating public market network in the U.S., predating the Declaration of Independence by more than a dozen years. The markets are a history of the city itself—harkening back to a time when public markets were the major source of food for city families. Historic Lexington Market, pictured above, in West Baltimore claims to be the world's largest, continually running market, attracting local residents and tourists alike.
---
Lexington Market
On land donated by John Eager Howard after he returned from fighting in the Revolutionary War, Lexington Market was an immediate success as local farmers flocked to the site with their produce.
Where's Waldo?
Ralph Waldo Emerson, visiting Lexington Market, declared Baltimore "the gastronomic capital of the world."
---
Broadway Market
Established in 1786, this was among the first markets as Baltimore's population boomed. Farmers came by wagon, boat, and ferry to serve immigrants and sailors.
---
Hollins Market
Located in an old Lithuanian section of town, the Hollins Market operates in the oldest public market building still in use in Baltimore, dating to 1877.
---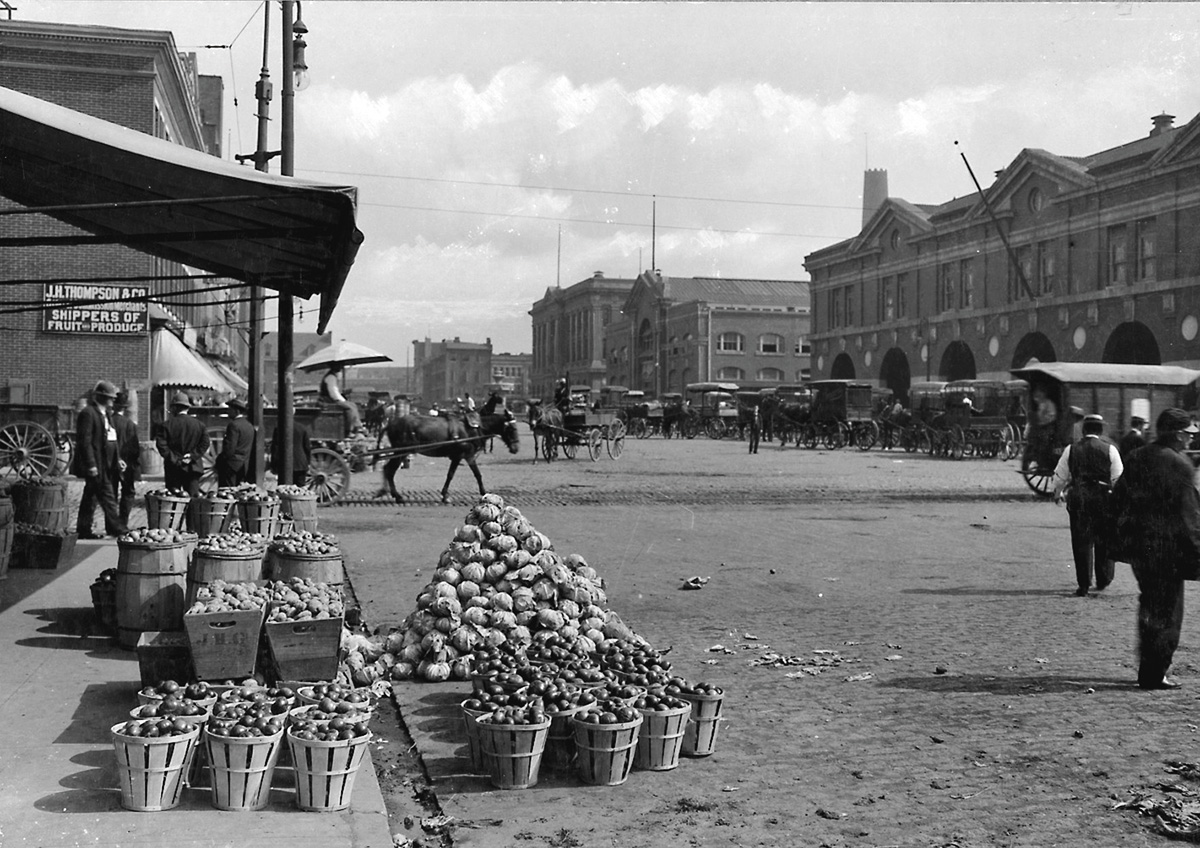 Baltimore Fish Market
A $35 million capital campaign by the Children's Museum resulted in the renovation of the century-old Fish Market in 1998, now home to Port Discovery.
---
Locally Sourced
CSA Movement
One interesting recent development is the growth of the Community Supported Agriculture (CSA) movement, which enables buyers to pick up their locally grown produce directly from farmers, most of whom meet their customers weekly at area public markets.
---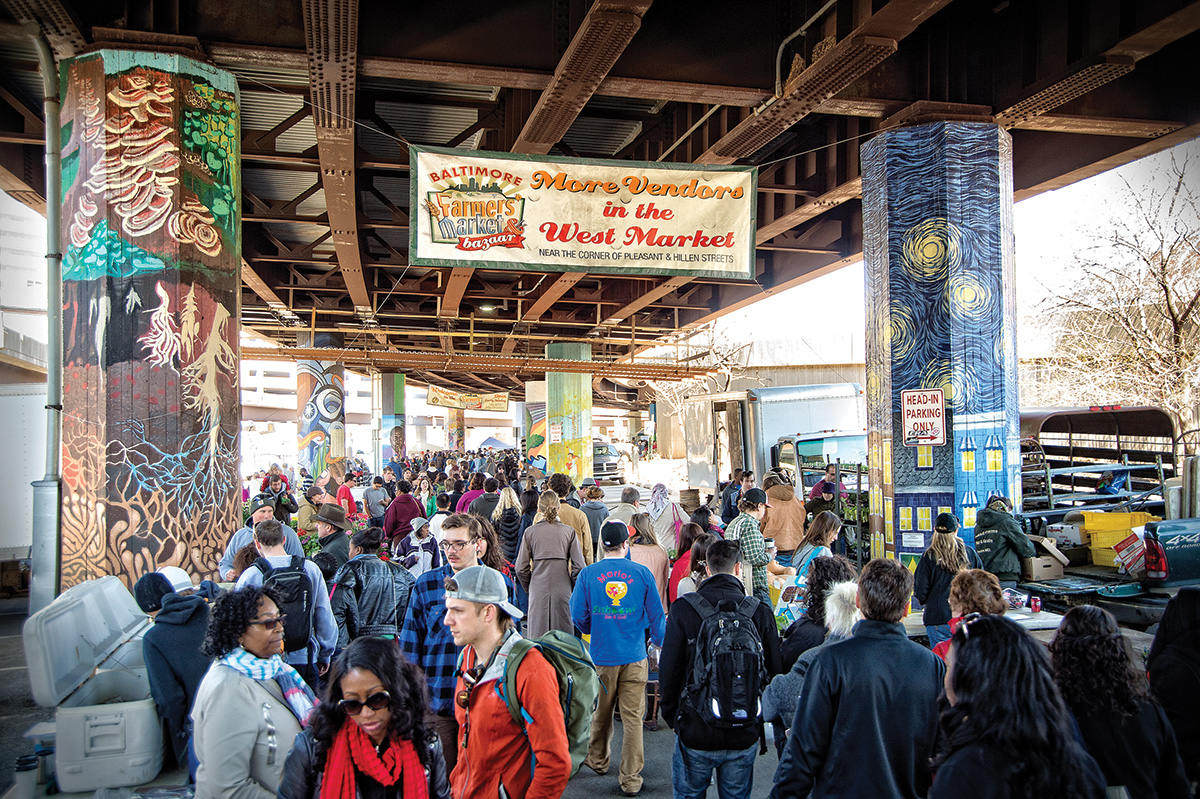 JFK Farmers' Market
The Baltimore Farmers' Market & Bazaar, the traditional Sunday morning gathering under the Jones Falls Expressway, has already returned for its 37th season. It's Maryland's largest producers-only market, offering everything from fruits, vegetables, herbs, and poultry, to bison and baked goods. It's also great for breakfast: vendors serve locally roasted coffee, omelets, crepes, and burritos.
---
Retro Relic
Bee Brand
McCormick Tin
The Bee Brand was the first brand created by McCormick & Co. in 1904 because founder Willoughby McCormick felt the bee represented cleanliness, industriousness, and teamwork. Over time, the McCormick name replaced the Bee Brand as the primary brand.
---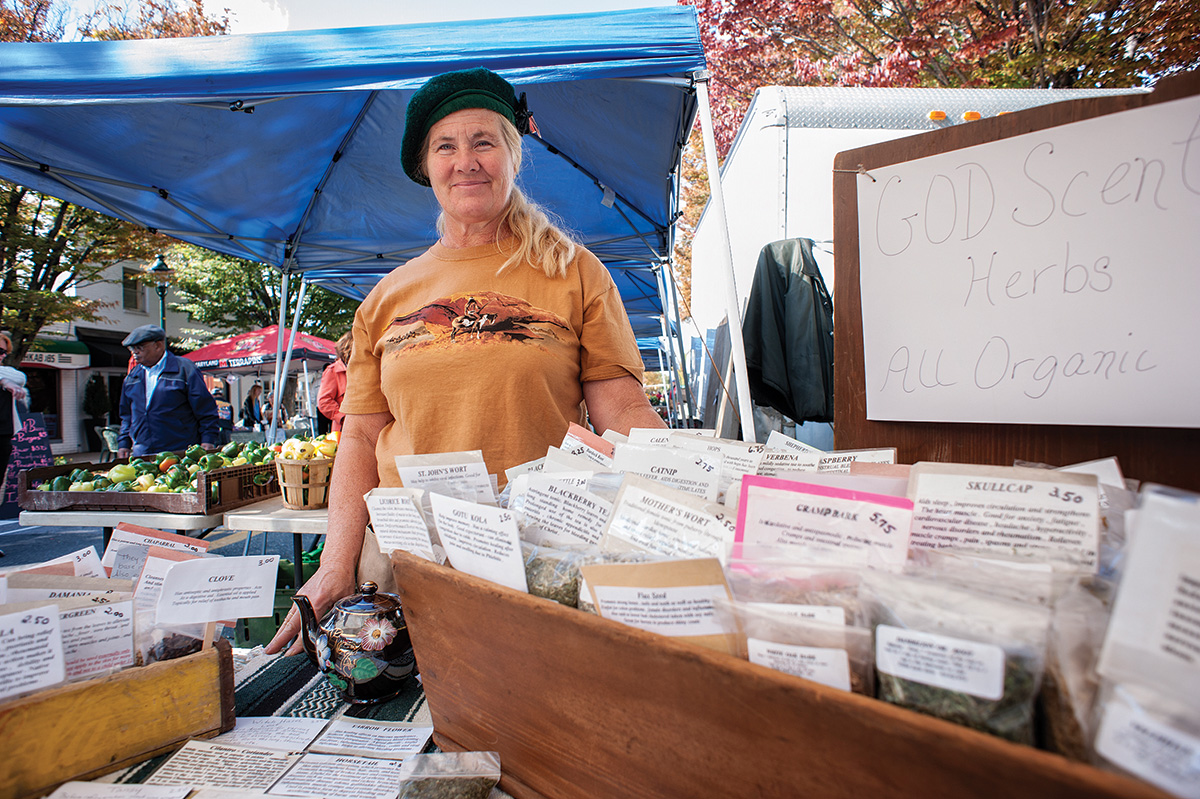 Towson Farmers' Market
35th Anniversary
Held on Thursday afternoons, the Towson Farmers' Market opens for its 35th season in mid-June and runs to about Thanksgiving, offering seasonal and locally grown fruits and vegetables—and when the weather cooperates—the opportunity to eat lunch outside at the nearby restaurants.
---
Memories
Lou Fleming, 55
Lexington Market oyster shucker
"I've been shucking oysters here at Faidley's for 37 years. Got the job by accident. They were serving oysters at a festival run by Johns Hopkins, and they were having problems keeping up with demand, so I offered to help. I was an arabber before that; started when I was 12 at the stables. They've treated me well ever since. On a Friday, I shuck about 15 bushels. I wouldn't say the market, or the food here, has changed very much over time, but the people have. It used to be 90 percent white when I first came here; now it's 90 percent black customers."
---
Price Hikes
A look back at the cost of living the year the Colts won their first NFL title.
Six-pack, Natty Boh bottles:
1958—99 cents
2014—$5.99
Crabs, one bushel, steamed:
1958—$11
2014—$225
Colts ticket, single game, 50-yard line:
1958—$5
Ravens ticket, single game, 50-yard line:
2014—$145
Orioles ticket, single game, box seat:
1958—$2.75
2014—$56
The Baltimore Sun:
1958—5 cents
2014—$1.00
Train fare, coach, Baltimore to New York
1958—$6.87
2014—$129
Tuition, The Johns Hopkins University, one-year, undergraduate:
1958—$1,000
2014—$45,470