Three Rosés to Sip Outside on the Patio This Spring
The fresh bounty of last year's harvest is arriving. Here are three suggestions coming soon to a wine shop near you.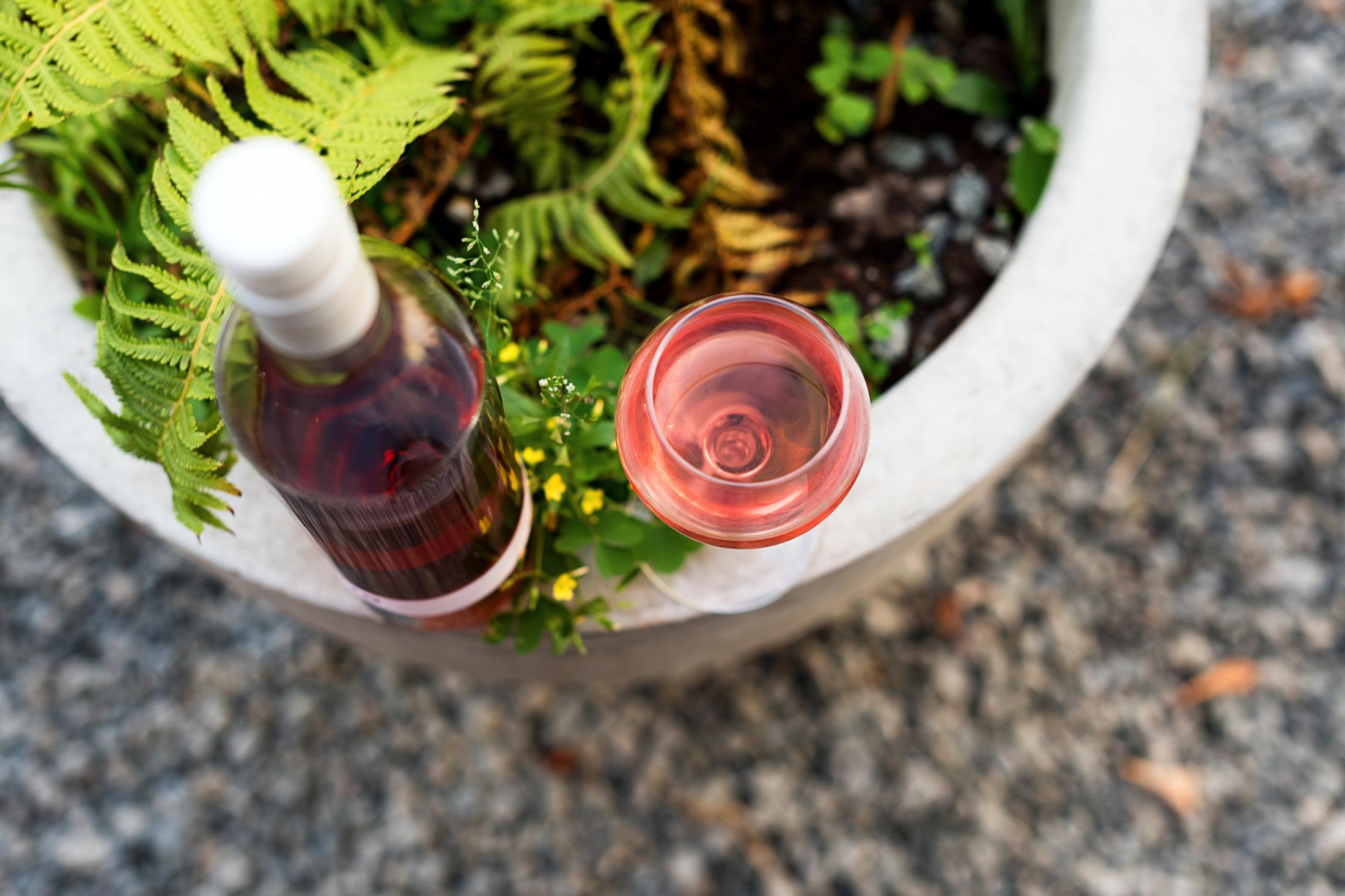 The days are growing longer, the crocus flowers are poking up through the ground, and the birds have come back to roost. Yes, the telltale signs of Spring are all around. While we know some don't relish the idea of setting the clocks ahead an hour, we're excited for another sign of spring's return: the stacks of rosé proliferating at local wine shops. The fresh bounty of last year's harvest is arriving, and we can't wait to have a glass outside on the patio. Here are three suggestions coming soon to a wine shop near you.
Carol Shelton "Wild Thing Rendezvous" Rosé 2021
($20, Artisans and Vines)
California Zinfandel specialist Carol Shelton diverts some of the juice from her initial red wine ferments to this wine, meant to be a catalyst for convivial gatherings and good conversations. This wine is not trying to pose as anything other than a full-throated expression of some very flavorful grape varieties—Zinfandel, Carignan, and Cabernet Sauvignon. Light cranberry hues attest to its broad-shouldered nature, as it offers up bright strawberry, pomegranate, and citrus tones. It's delicious on its own, and even better with light cheeses and snacks.
Mas Redonne Bandol Rosé 2021
($30, Kysela Pere et Fils)
Those who know rosé know that the Provençal hamlet of Bandol is home to the most elegant expressions of rosé in France, if not the world. Like all Bandol Rosé, Mas Redonne's offering is mostly Mourvèdre and is typically salmon in color. It's a sleek wine with pink grapefruit and hints of white peach and minerals. A slightly saline tone on the finish attests to the area's proximity to the Mediterranean Sea. It's truly delightful as an aperitif and pairs well with seafood.
THINK PINK: Some rosé production is a byproduct of red wine making; a percentage of juice is bled off after the fruit is crushed but not before it picks up color from the red grape skins that make it pink.

Marques de Caceres Rioja Rosado 2021
($15, Bacchus Importers, Ltd)
The Spanish region of Rioja is famous for its red wines—dry, finely structured wines that range from young and fruity to generously oaked. The Tempranillo grape dominates, so it's no surprise that this rosado (Spanish for rosé) is made almost entirely from it. The result is a limpid wine with delightful strawberry notes and a clean finish. It's the perfect way to kick off a night of tapas or simply as a patio sipper at the end of the day. If you're planning to serve it with food, be mindful of its relatively light body and stick to cheeses, grilled shrimp, and other delicate fare.