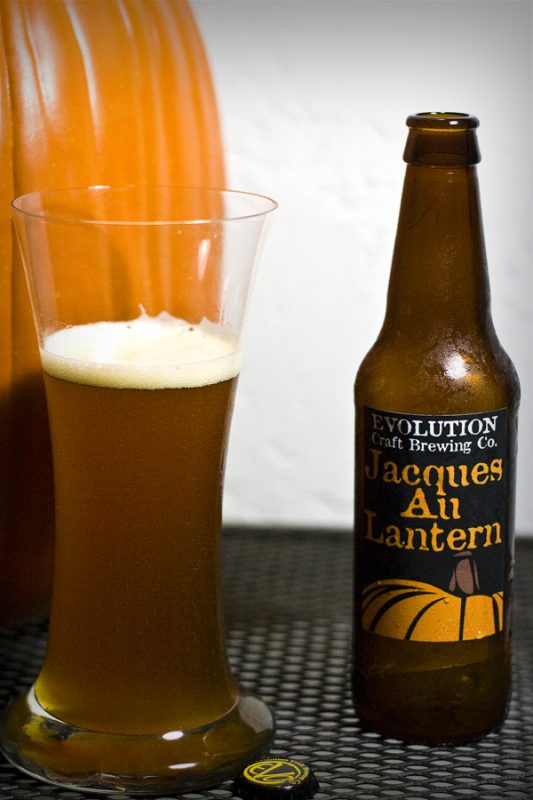 Seasonal beers are coming out earlier every year, it seems. But I think it's just plain wrong to drink a fall beer while there's still humidity in the air (most fall orders get placed in July!) and right now is the perfect time of year to enjoy a pumpkin or Oktoberfest-style brew. Here are my five favorites from Maryland:
Evolution Craft Brewing Company's Jacques Au Lantern: This brewery, which just moved from Delmar to a larger facility in Salisbury, released a classic pumpkin beer for their fall season. Jacques Au Lantern is an amber ale with traditional pumpkin spices (cinnamon, nutmeg, clove) that is definitely sweet to the nose, but has an earthy after-taste that doesn't leave you bogged down with spice. I tried Jacques Au Lantern at a bar in Ocean City, but it's available throughout Baltimore, including CVP and No Idea Tavern.
Stillwater Artisanal Ale's Autumnal: This Baltimore-based gypsy brewer Brian Strumke is known for his Saisons/farmhouse ales and this fall seasonal is no exception. Autumnal, with a 7.2 percent ABV, is a beer with a lot of depth that combines German wheat and Belgian farmhouse styles. The result is a complex flavor that starts out with sweet pear and caramel notes and finishes on the dryer side. Stop into Strumke's Of Love & Regret where Autumnal is on tap.
Flying Dog Brewery's Dogtoberfest: The Frederick brewery's Märzen-style beer uses all imported German ingredients and is extremely well-balanced. The initial taste has a rich malt flavor that turns into a slight caramel sweetness and finishes with mild hops. Dogtoberfest is a lighter take on a traditional Märzen, to be sure, but is well-rounded and goes down smooth. Try this one everywhere from Judge's Bench in Ellicott City to Red House Tavern in Canton.
Heavy Seas Beer's The Great Pumpkin: I've written about this one before because it's my go-to local pumpkin beer. The aroma is fairly sweet, as your nose fills with scents of brown sugar, nutmeg, and cinnamon. Once you taste it, though, the spiciness cuts through nicely leaving you with a rich and balanced pumpkin flavor. Be warned, though, that The Great Pumpkin is a steep 8 percent. Find the beer, naturally, at Heavy Seas Alehouse and Max's Taphouse.
The Brewer's Art's Proletary Ale: While you can find this one on tap at Brewer's Art sporadically throughout the year, it's meant to be a fall/winter ale. After much demand for a darker ale, the brewers came up with Proletary, which has flavors of coffee and chocolate with a dry, nutty finish. This is one of the most sessionable beers at Brewer's Art (clocking it at only 5 percent ABV), making it easy to drink and enjoy.
[Image: courtesy of greatpumpkinbeerreview.wordpress.com]