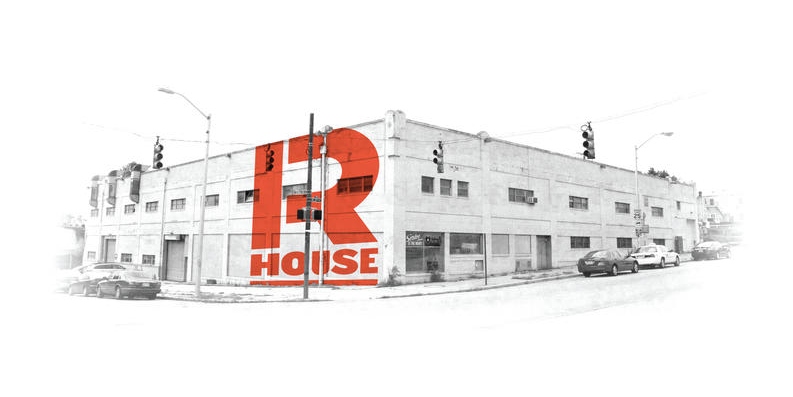 Courtesy of Seawall Development Company
As if we needed further proof that Baltimore's food scene is on the cutting edge, food halls, including Mt. Vernon Marketplace and Whitehill Mill in Hampden, are all the rage.
Last week it was announced that R. House in Remington is joining the trend.
Set inside a rehabbed historic auto shop at Remington Ave. and 29th St., the 50,000-square-foot space developed by the Seawall Development Company, will give 10 chefs a platform to launch their new restaurant ideas in the form of micro-restaurants.
The space will also provide additional kitchen space for rotating pop-up concepts.
"Baltimore City is becoming this great food city," says Seawall development manager Jon Constable, who travelled from Denver to Atlanta for inspiration. "And this concept is taking off all over the country. We've created this launch pad for chefs by taking away a lot of the barriers for entry such as the overhead it takes to open a full brick-and-mortar restaurant. The front-of-the-house stuff and back-of-the-house stuff will all be taken care of by us."
As Charm City's culinary scene continues to explode, Constable believes that this concept is particularly timely.
"Baltimore loves authenticity and the underdog and that's what we're really getting at here. These homegrown chefs maybe want to be a little more static than a food truck, but they don't want to own a full-on restaurant."
While no one has been confirmed at this point, there's no shortage of chefs who have expressed interest, says R. House general manager Peter DiPrinzio.
"We're looking for a diverse range of concepts and different types of cuisine," he says. "We're looking to have breakfast and coffee in the morning, small bites, full plates, and late-night options with affordable prices and an amazing quality of food."
Unlike the hustle and bustle of spots such as Belvedere Market, R. House will have a laidback vibe with its soaring 15-foot ceilings, sun-soaked spaces, and retractable garage-door walls.
The space will also include every conceivable kind of seating option—from sofas and communal tables to high-top tables and patio seating.
Plus, for a public that is increasingly interested in watching chefs work their magic, the space will also offer exhibition-style kitchens.
"We're calling it R. House because it's going to feel like your coolest friends living room," explains DiPrinzio. "And, of course, your coolest friend just happens to be a chef."