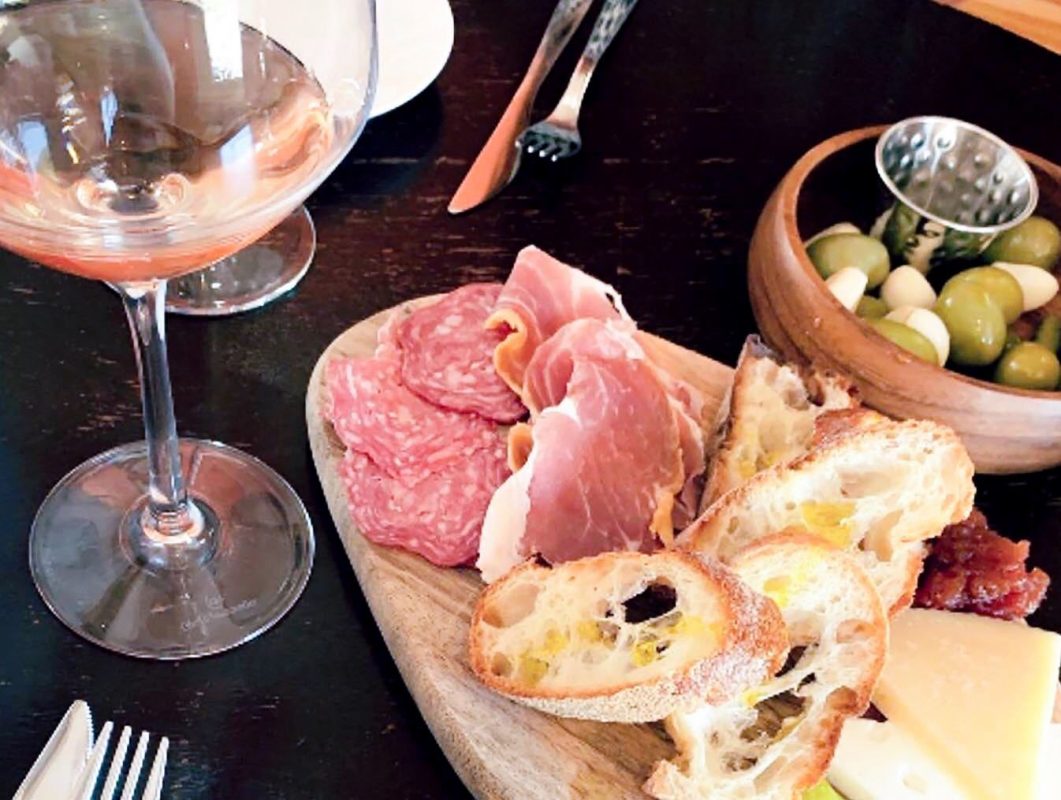 @piercedthetoast via Instagram
Beginning next year, oenophiles in Baltimore City will be able to enjoy a traditional winery much closer to home. Urban winery and custom winemaking facility, The Wine Collective, plans to debut inside Union Collective—the hotspot near Hampden that transformed a former Sears Roebuck warehouse into a sprawling marketplace and brewery last year—in February of 2020.
The complex already hosts Union Craft Brewing's production space and taproom, as well as celebrated distillery Baltimore Spirits Co., so it seems only fitting that a winery joins the ranks next. The Wine Collective is a concept from partners John Levenberg, an award-winning winemaker, and Enrique Pallares who, with his wife and brother, owns boutique winery Casa Carmen in Chestertown, Maryland on the Eastern Shore.
"We'll be a sort of co-op of wineries," explains Pallares. "Several partner wineries will have their wines made here. We'll have grapes coming in from several different parts of the state, and we'll make the wine for them, and then they'll take the wine back to their tasting rooms."
It's meant to mimic an Old World style of producing wine, with multiple small wineries making wines together, sharing knowledge, and fostering collaboration.
"Most people are alone in their wineries, with their methods and processes," Pallares says. "What's cool about this is that we're constantly working with others. There will be a lot of cross pollination of knowledge and real collaboration."
The 12,000-square-foot production facility and tasting room will also serve a tapas menu, similar to what Casa Carmen offers, Pallares says. (Think one-bite pinxtos, charcuterie boards, and small sandwiches like a bun stuffed with Spanish mussels and pickled carrots.) He adds that patrons can expect a space that will be the "wine version of what you can find at [Union Collective]—we want to be faithful to the history of the building and the history of the area."
The Wine Collective also plans to offer barrel tastings, tours for patrons to see the winemaking process in action, and private gatherings.
Jon Zerivitz, co-founder and creative director at Union Craft Brewing, says that the team put out a call in a search for the right tenants—aside from the original four—when the complex opened. The Wine Collective, which Pallares and Levenberg have been working on for a year, answered the call.
"We were certainly excited," Zerivitz says. "The concept was new to us, so there was a bit of an education process. We really took our time with them, getting to know each other to make sure it was a good fit and they make a good product. Once we did that, it was kind of a no-brainer."
What made the project a good fit? Zerivitz says it checked the boxes it needed to—including bringing small manufacturing into the city and creating a great product that would benefit its residents, the complex, and the community at large.
"This gives our guests more choice and variety," Zerivitz explains. "Wine is such a huge part of the alcoholic beverage scene, and to have it actually be made on site is a tremendous asset to the project—for people to see the process, taste the wine, and know it's from Maryland agriculture."
Pallares, who grew up in Ecuador, says Union Collective aligned with The Wine Collective's philosophy that collaboration plays an essential role in winemaking, and other great products in general—from ice cream to craft beer to craft spirits.
"We love the fact that everybody has that type of mentality [at Union Collective]," he says.
The Wine Collective will be located on the far left end of the complex, nearest the bridge over 83. With this addition, Zerivitz says there are two openings left on the property, and the team is actively looking for the next projects.