Walk-Up Windows Are the Next Big Thing
In the wake of COVID, the sliding openings serve a practical purpose.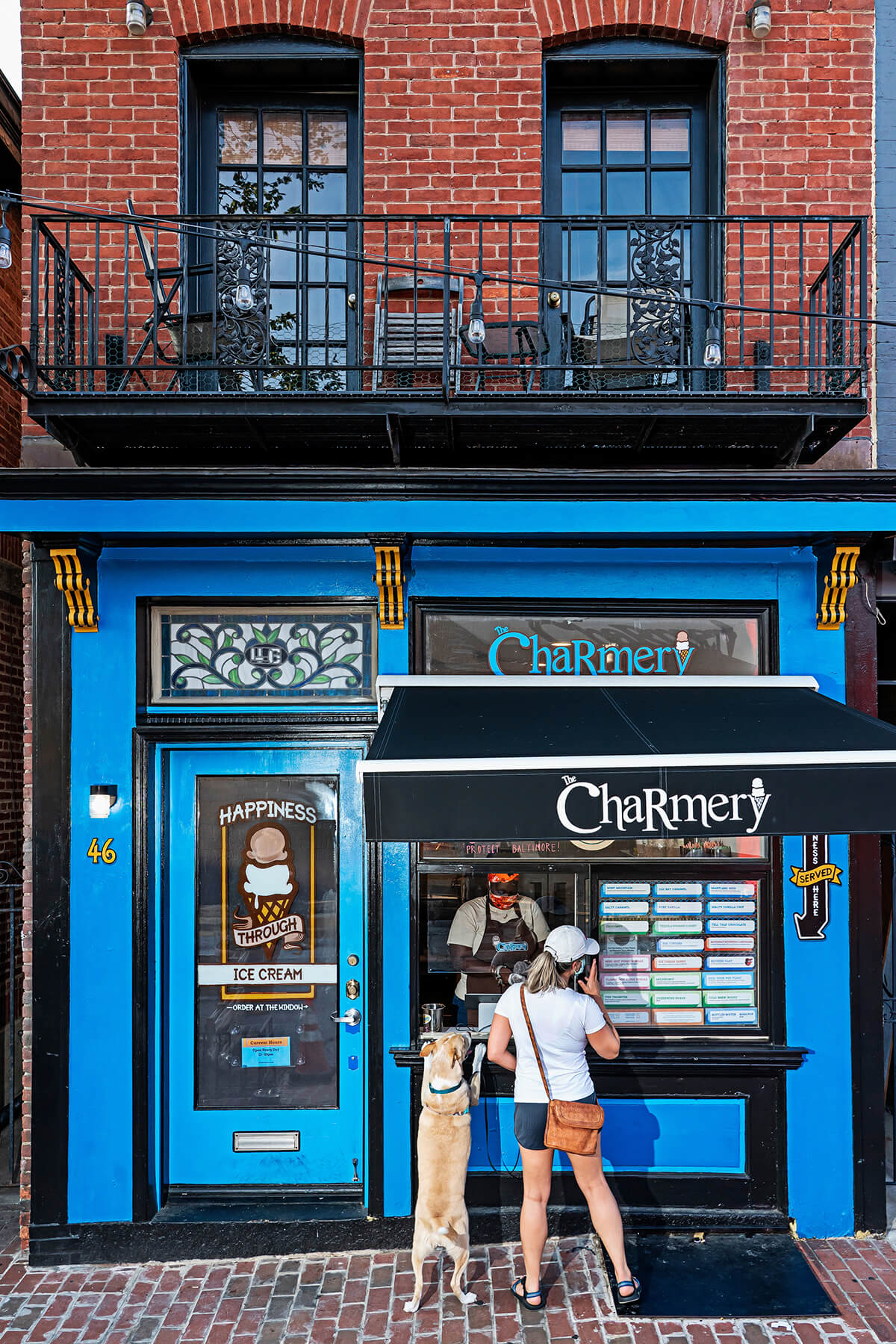 In the wake of COVID, many area restaurants are adding walk-up windows or including them in new construction plans. This new trend is anything but just window dressing. The sliding openings serve a practical purpose as patrons can safely sidle up from the street and place their carryout orders, while only interacting through glass. It's also the perfect solution for restaurants that aren't able to currently offer dine-in service. While Golden West Cafe in Hampden was an early adopter many years ago, walk-up, or to-go, windows hawking coffee, baked goods, ice cream, and egg sandwiches are cropping up all over town, including Miss Shirley's in Roland Park, The Common Ground and Sweetside Cafe in Hampden, The Corner Pantry in Mt. Washington, and The Charmery in Federal Hill. (See carryout options, right.)
Serendipitously, a window at David and Laura Alima's new Charmery, which opened its fourth location in Fed Hill in mid-June, was already in the works prior to the COVID crisis.
"It's a small space and when we were setting up, we thought about how to make it work as a walk-in location," explains David. "Since the space can fit maybe two people in at a time. I said, 'Let's just do a walk-up window.' It has enabled us to have our team move comfortably in there. And for our customers, it's old-school."
With yet a fifth location in the works, David has altered his plans for a soon-to-open creamery in Columbia. "When we had our plans submitted for Columbia and approved, I was like, 'We need to go back and do a walk-up window,'" he says. "Now, I'd never open a shop again without one."