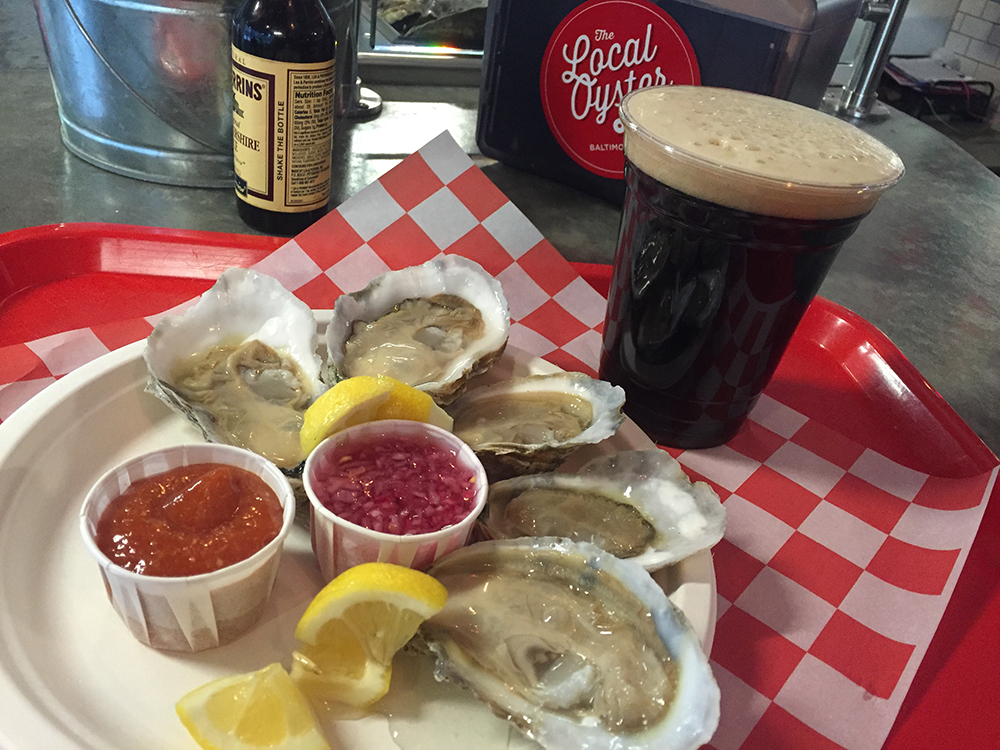 Courtesy of The Local Oyster
Some people may wince at the thought of drinking a beer made from oysters. But the oyster stout has become an increasingly popular style in the craft beer world. A few years back, Flying Dog Brewery released one and soon, we could have one right in our backyard.
Waverly Brewing, which opened last November in Woodberry, collaborated with The Local Oyster to brew an oyster stout that they hope to release in 2-3 weeks. Brewers used the shell, meat, and liquor from The Local Oyster's True Chesapeake Skinny Dippers when making the beer.
"I've been wanting to do this since I started Local Oyster," says owner Nick Schauman, whose stall can be found at Mt. Vernon Marketplace. "I've talked to a few different breweries but, if you don't do small batches, it's kind of a gamble. When they opened up Waverly, it was like, 'Aha! Finally!'"
Schauman brought the idea to Waverly brewers Greg Lee and Roy Fisher, who have all known each other for 15 years.
"We're friends and I love doing anything local, so we jumped at the chance," Fisher says. "Although I can't say I've ever made an oyster stout in all my years, I did a lot of research. We saw this style popping up all over the West Coast. If they can do it, we can do it here."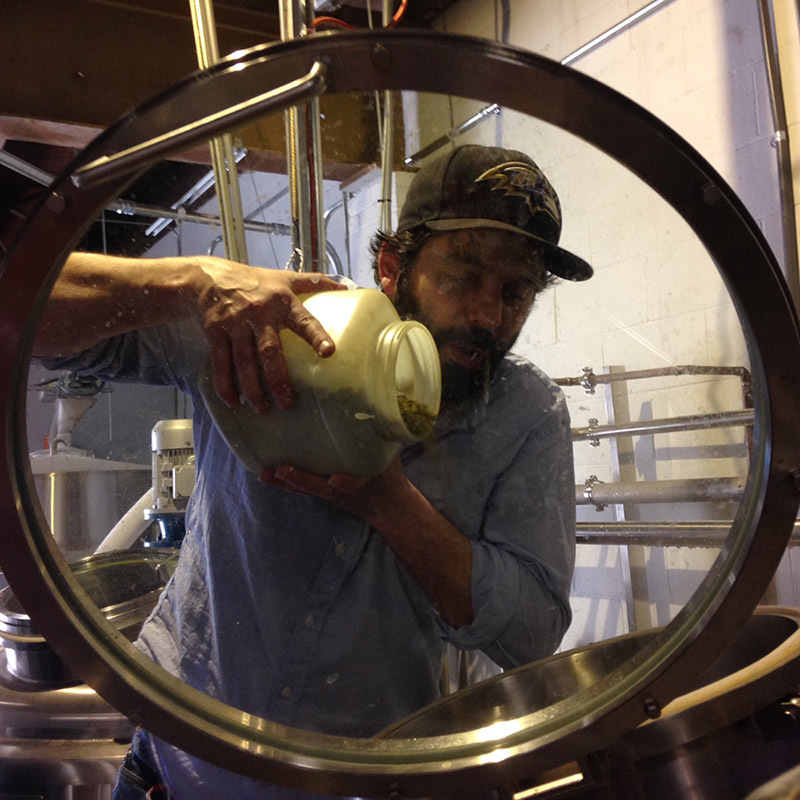 As for the process, the brewers threw oyster shells into a burlap sack, and threw that into the wort for half-an-hour while it was boiling. Oyster shells actually provide calcium, which leads to silky, smooth mouthfeel. Next, the brewers dumped in 100 live oysters, cooked them for about 10 minutes until then opened up, and all the briny liquor got infused into the wort. Both Schauman and Fisher are hoping for a subtle brine flavor.
"We're trying to keep in on the sweet side," Fisher says. "Hopefully those oysters will impart a little oceanic salt that's a background note. We used a chocolate barley, English yeast from our friends at Key Brewing, and went heavier on the roast. We like to experiment, but this will be the most out-there beer we've ever done."
The beer, which they're simply dubbing The Local Oyster Stout, will be a slight risk for the less adventurous drinker, but the collaborators are hoping that the flavor profile and local aspect will draw people in.
"I still get so many people who come in and have never had an oyster," Schauman says. "They think it's gross and weird, but we talk them through it, explain where it's from, and they end up liking it. Hopefully, this will have the same reaction."
Waverly only made six barrels, or 12 kegs, which will be split halfway between the brewery and Mt. Vernon Marketplace locations. Once the stout is released, Waverly will host a party complete with, naturally, a Local Oyster shucking and grilling station.
"You never know what you'll get when you throw mollusks into beer," Fisher says. "But it's the kind of Baltimore camaraderie that I love. Just learning about the oyster farm in St. Mary's was exciting because I'm a native, and what Marylander doesn't like oysters and beer."