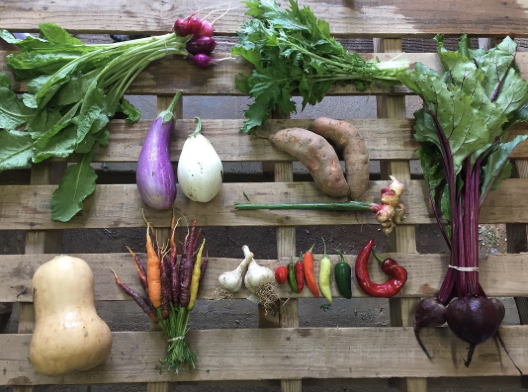 @moonvalleyfarm via Instagram
When Beckie Gurley's husband Jack first approached her with the idea of starting a Community Supported Agriculture (CSA) program at their five-acre farm in Sparks in 1997, she was admittedly skeptical.
"I thought it was the silliest idea I'd ever heard of in my life," says Gurley, who started Calvert's Gift Farm in 1995. "I grew up in the country and was raised going to the local market to get our food. We ate seasonally without even realizing it. We didn't eat tomatoes unless they came out of the garden. So I didn't really understand, but I have a whole different attitude about food today than I did 25 years ago."
For those who don't have easy access to farm-fresh food, CSAs have become a convenient way to stock up on produce straight from local purveyors. Members pay an annual fee, and the subscription-style service provides them with bundles of fresh fruits and vegetables on a routine basis.
"A CSA is the total definition of a sustainable food system," Gurley explains. "The food is going directly to you—the money is going right to me. And it's all staying right here in my community."
Aside from the economic boost, Gurley says that the health benefits of joining a CSA are also significant. Each of her boxes includes eight items of Calvert's organic produce, with favorites including head lettuce, parsnips, heirloom tomatoes, and rare veggies like kohlrabi—a trendy cousin of cabbage.
"Obviously fresh produce is going to have better flavor and higher nutritional value," she says. "And when you join a CSA, you have to pick your share up every week and eat what's in that box. It makes people eat vegetables that they've never seen before."
Meat farmers have also begun to adopt the movement throughout the years. Liberty Delight Farm—an all-natural meat producer that opened in Reisterstown in 2009—launched its own meat share program based on the CSA model last spring, providing members with bulk orders of frozen beef, pork, chicken, and turkey.
"I have people who come up to me at farmers' markets to pick up their share and say it's like Christmas," says Lauren Taylor, Liberty Delight's vice president of wholesale and retail. "These days, when nobody has any extra time, meal planning has become more and more prevalent. Picking up the box creates a lot of mental relief."
Another perk, says Taylor, is that CSAs make it easy to eat seasonally. Liberty Delight's offerings rotate to include roasts for the winter, as well as burgers and chops for summer grilling. And Calvert's boxes boast a variety of colorful berries and greens during the spring growing season.
"When you eat a radish in the spring, it feels like it's sucking all of the toxins out that you've accumulated from being a couch potato throughout the winter," Gurley says. "I don't know how or why, but somehow, evolutionarily, it makes a difference."
Here are a few local CSAs to consider joining as spring approaches:
Calvert's Gift Farm
Produce: The 24-week session runs from May to the end of October, offering CSA members crops like spinach, kale, radishes, parsnips, strawberries, blackberries, and heirloom tomatoes.
Pick-up: Shareholders gather their boxes from the farm in Sparks, where they are invited to browse surplus produce, and pick their own flowers and berries at no extra charge.
Price: $600 for 24 weeks. (Weekly shares consist of 7-8 items valued at $25-30.)
16813 Yeoho Road, Sparks, 410-472-6764
Hungry Harvest
Produce: This homegrown startup, which was featured on Shark Tank in 2016, distributes rescued produce (fruits and veggies that aren't the right size or shape for grocery stores and often go to waste) to consumers throughout the region. Patrons can customize their harvest with crops including squash, cauliflower, cucumber, peaches, mangos, celery, and fingerling potatoes.
Pick-up: The boxes are delivered straight to your doorstep.
Price: Collections vary from $15-50 per week depending on size.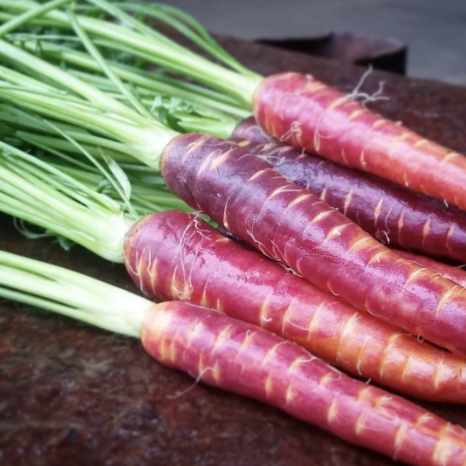 Liberty Delight Farms 

Protein: Members receive a 20-pound supply of meat per month throughout the year. The frozen cuts include six pounds of grass-fed beef and pork, and four pounds of farm-raised chicken and turkey.
Pick-up: Shares can be picked up at the farm in Reisterstown, as well as at various weekend farmers' markets and wine shops all over town.
Price: $150 for a one-month share, or $500 for a three-month share.
1633 Oakland Road, Reisterstown, 410-833-1796
Moon Valley Farm   
Produce: This Cockeysville purveyor offers one 22-week season running from June through October, as well as extended season from mid-May through the end of December. Offerings include potatoes, carrots, squash, and hot peppers.
Pick-up: Aside from the farm, popular pick-up spots include Parts & Labor in Remington and MOM's Organic Market in Timonium on Tuesdays, as well as Rooster & Hen in Catonsville and Hex Ferments in Belvedere Square on Thursdays. 
Price: Boxes range from $15-27 per week based on size.
1124 Greenway Road, Cockeysville, 443-722-6539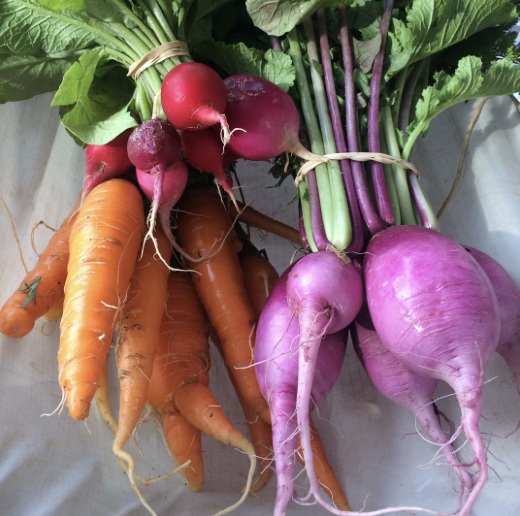 One Straw Farm 
Produce: Husband-and-wife farmers Drew and Joan Norman offer their CSA from June 3 to November 17, with options like radishes, chard greens, broccoli, peppers, and beets. 
Pick-up: A lengthy list of pick-up options spans from Red Canoe Cafe on Harford Road to Diamondback Brewing Company in South Baltimore. 
Price: Shares range from $16-36 per week. 
19718 Kirkwood Shop Road, White Hall, 410-343-1828
The Genuine Food Company
Protein: This ultra-local meat CSA is run by Clementine chef Winston Blick, Prigel Family Creamery owner Bobby Prigel, and Steve Belkoff of Forever Endeavor Farm in Baldwin. The team offers its prime cuts of pork and beef on a quarterly or yearly basis. 
Pick-up: Shares are retrieved at Prigel Family Creamery in Glen Arm each month. 
Price: Quarterly shares (60 pounds of meat for three months) cost $235-465.  
4851 Long Green Road, Glen Arm, 410-458-0786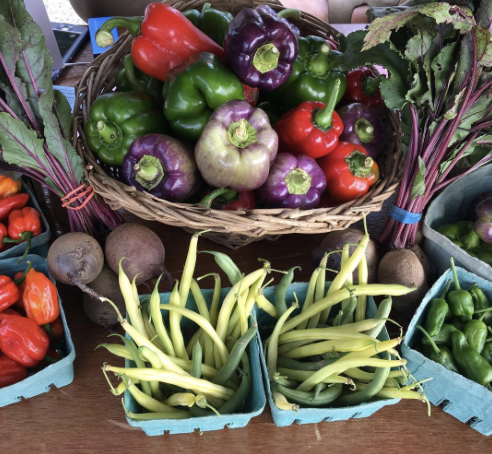 Real Food Farm 
Produce: Civic Works' urban farm in Clifton Park is a six-acre operation featuring hoop houses, open fields, a sensory garden, and more than 100 fruit trees. The farm offers weekly shares from May through December, which can be customized to include everything from carrots and cherry tomatoes to kale and hot peppers.  
Pick-up: Neighbors can collect their boxes at the farm, as well as at Little Gunpowder Farm in Monkton, on Wednesdays from 3-7 p.m. 
Price: Six-month shares range from $280-480 based on size. SNAP EBT members are welcome to sign up for three-week shares at a time. 
2701 Saint Lo Drive, 443-531-8346
Whitelock Community Farm 
Produce: Residents transformed a vacant lot in Reservoir Hill into this thriving urban farm in 2010, and have been increasing the neighborhood's access to healthy food ever since. Whitelock's 22-week CSA runs from June through October, offering members five to seven items plus one herb per week. Produce to look out for includes arugula, basil, cherry tomatoes, scallions, summer squash, and beets.  
Pick-up: Locals line up to gather produce at the farm on Wednesdays from 5-7 p.m. and Saturdays from 10 a.m.-1 p.m. Shares can also be picked up at Parts & Labor in Remington from 4-8 p.m. on Wednesdays. 
Price: $450 for 22 weeks. The farm also offers monthly payment plans, and a reduced rate for federal food assistance users. 930 Whitelock St., 410-205-6572