GameChanger: Deyane Moses
We catch up with the founder of the Maryland Institute Black Archives.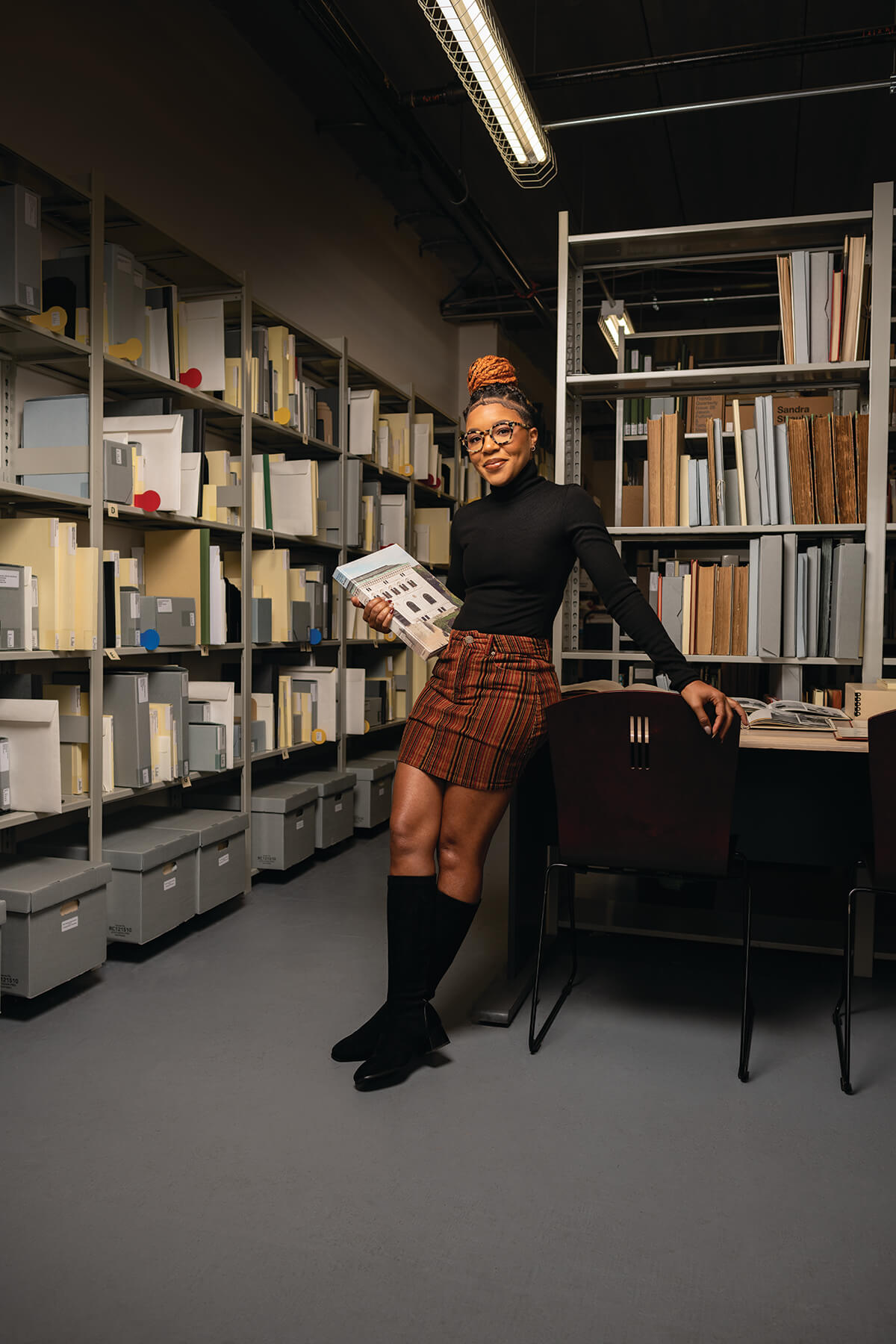 When she was a photography student at MICA, Deyane Moses couldn't help but notice that there weren't many Black students on campus. For her first curatorial thesis project in 2018, the now-36-year-old artist created the Maryland Institute Black Archives (MIBA), using photographs, archival research, and oral histories to shine a light on the oft-overlooked history of Black students at the prestigious art school. The project received critical acclaim, and in the years since, it has expanded to the city at large. Through her umbrella Blackives, she now provides archival and research services to help Black communities in Baltimore preserve their past and future.
The idea of collection plays a huge role in your work life. When and how did you take interest?
Collecting started happening in high school. I got into scrapbooking during my senior year. That was when they had disposable cameras. I took pictures. I saved my shirts. I saved every ticket. I saved everything. I wish I had saved things from when I was younger. For me, the fascination with collecting things is being able to see other people's stories being told from what they've collected.
How did MIBA get started?
I knew Baltimore was predominantly Black, but at MICA, I was the only Black person in most of my classes, and I had one Black instructor. I started wondering, "Why does this place look like this?" In MICA's history book, there was only one page about segregation. In my opinion, it was very whitewashed. So I decided to start researching and the rest kind of unfolded from there. I located the first four Black students who attended MICA—as well as some people who tried to attend, but couldn't between the periods of 1894 and 1954, when schools were segregated—and I started looking into who attended afterwards. MIBA started off with MICA, and it continues, in a way, with MICA, but it's started to expand beyond that to talk about Baltimore—specifically Black artists who have lived and worked here, and who have made an impact in the art world.
Recently, your work has focused on advocating for increased recognition of Tom Miller, a Baltimore muralist. What is up next?
[For my day job,] I work with Afro Charities, which is a sister organization to The AFRO that cares for and helps make accessible its archive, which has 130 years' worth of history in it. I'm currently working on putting [their stories and gathered materials] into a database. I'm also attending Wikipedia edit-a-thons. Over the years, people of color have been working to add more of their communities into Wikipedia's database. It's a good starting place to get to know who people are.
What's the most rewarding part of the work you do?
I've been able to fill in gaps for the people in my community. I have a lot of gaps in my own family history. If I can't do it for myself, at least I can do it for other people until it's my turn.