GameChanger: Ali Von Paris
We catch up with the CEO and founder of Route One Apparel.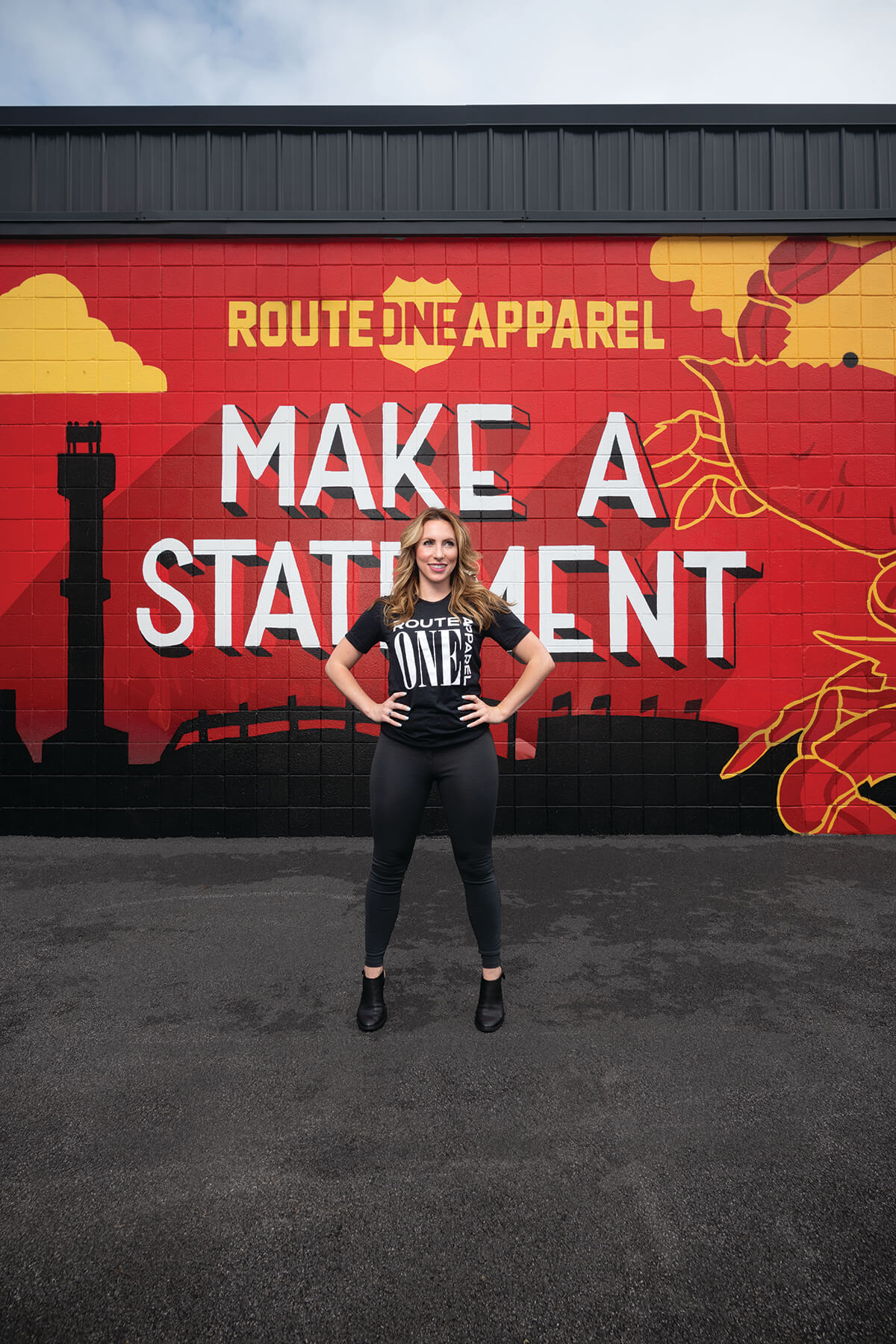 It was Ali Von Paris' junior year of college when she suddenly found herself without a job. The University of Maryland student had been working most nights at the Thirsty Turtle, a campus dive bar, to supplement her financial aid. When it abruptly shuttered, she was devastated and unsure how to pay her rent. Instead of completely falling apart, she went back to her apartment and mocked up a "Barely Remembered, Never Forgotten" lacrosse pinnie as an ode to the popular bar. She posted it for sale on her social media and it exploded. Orders soon topped $10,000, and a company—quickly named based on the location of the bank where she opened a business account—was born.
You were pretty much successful from your very first product.
I thought I'd sell to a few friends. Instead I woke up with thousands in PayPal sales. My first thought was, "Who are these people buying from me?" I played Chris Brown's "Yeah 3x" and danced around the room. I was studying supply chain management, but I wasn't really passionate about it—I'd always had a knack for design and marketing. I quickly realized I had a niche and something that could expand beyond these shirts. Every dollar I made I reinvested.
How did Route One Apparel grow beyond one viral moment to become a multi-million-dollar company with 15 full-time employees?
The summer after my first sale, I didn't ever sleep. I learned how to make custom products from scratch. We did a pre-sale for a Maryland flag bikini, and the $15,000 we brought in helped fund that order. The idea was to make things original and unique—that you couldn't find anywhere else. Also, our brand is state pride. And we have a genuine story behind it. I'm homegrown. My family has been here since the 1800s. The Maryland community is very strong and connected.
It's been over a decade since you first started Route One Apparel. What's next?
We are in the process of buying a new building on York Road—to have along with our Cromwell Bridge fulfillment center. We've brought on more local vendors, and we're developing new partnerships, including a brewery and marketing sub-agency. We want to be a conglomerate. And I'm still having a blast. I've been thinking a lot now that my 20s are gone and so many friends are having babies. But Route One is definitely my kid. It's an elementary school-aged child now and can run, walk, and talk all on its own.