Kidney Transplant Recipient Virna Elly on Advocating for Health Resources
How Elly is working ensure no one is in the dark about their healthcare needs.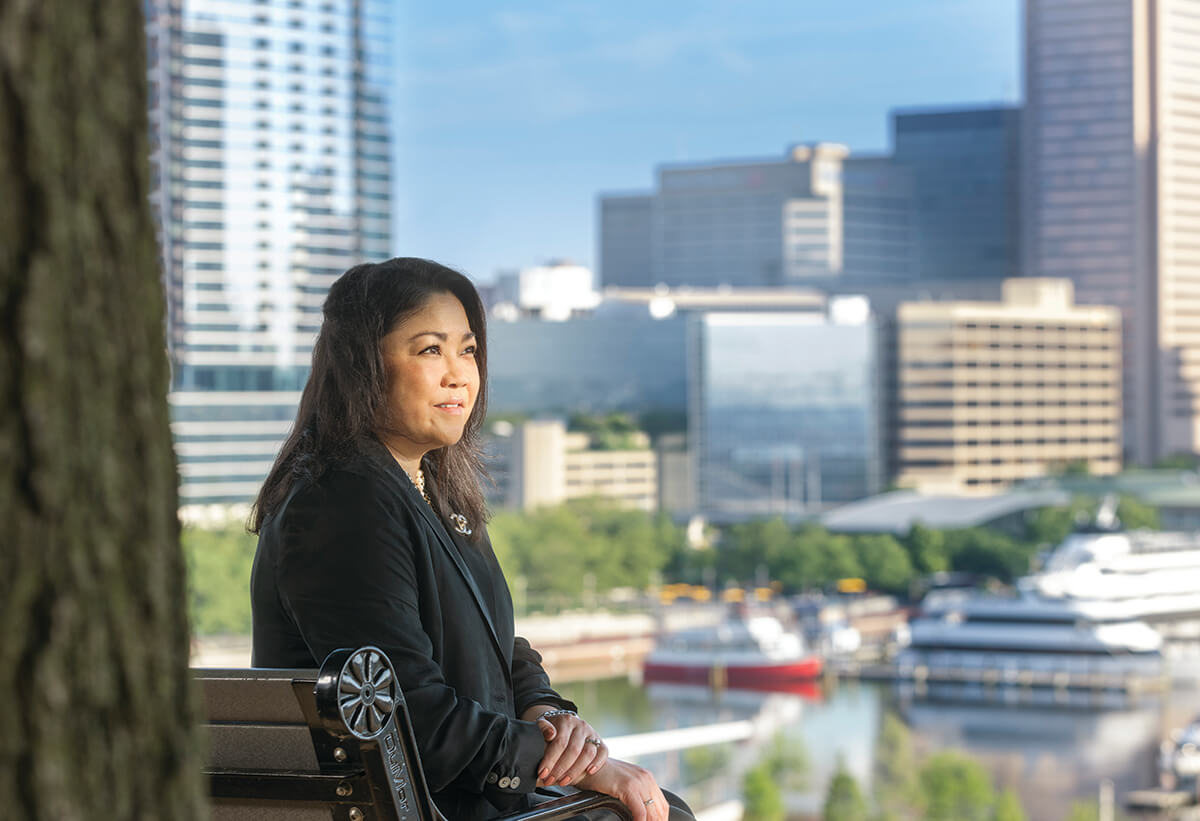 Virna Elly, 49, who recently was named one of Maryland's Top 100 Women by The Daily Record, lacked education and support when she went through kidney failure and subsequent transplant surgery. Now, she's an outspoken advocate who wants to ensure no one is in the dark about their health care needs. Here, she shares her story and how she's using her experience to help others.
In 2000, I was in my late 20s and had just started out in my career. I'd landed a junior executive role at a consulting firm and was in graduate school when my diabetes specialist suggested that I go see a nephrologist. I wasn't sure what to expect, but I learned that kidney functioning occurs at different numerical levels: one being normal, and five meaning failure. When I went in, I was already on what they call stage three.
The risk factors were there, but my symptoms were so gradual that I could very easily explain them away. "I'm fatigued because I work too much," and "I'm type one diabetic." And I had high blood pressure. Nobody ever told me about the links between those things.
By 2004, I was feeling really poorly. I couldn't even walk from my apartment to my car, but I had no health insurance. There was a reduction at work, and I was out of a job. When I made it to a doctor that November, I was three days away from my new insurance starting. They immediately put me on a gurney. My dad rode with me in the ambulance to the hospital, his hand on top of mine. Both of us were wide-eyed, thinking, "What's going on here?" I had yet to learn that both my kidneys had failed.
The next morning, they had put a catheter in my chest. It was connected to a machine that was going to cleanse my blood the way a healthy kidney would, but just one cup at a time. Here I was, learning about dialysis on the fly, and I'm in shock. As a kid, there were no other diabetics I could turn to. I never went to diabetes camp, and in the early 2000s, we didn't have the internet communities we do now. The guidance wasn't there. The support and education weren't there either. It wasn't until I saw a new nephrologist that things started making sense. I finally had someone who would listen, and I started to understand what it meant to navigate the health care system.
"The guidance wasn't there…It wasn't until I saw a new nephrologist that things started making sense."
From there, it took a while to get on the transplant list. But thanks to a deceased donor, whose family, in their time of grief, decided to donate their loved one's pancreas and kidneys, my transplant coordinator left a voicemail on my cellphone. I'll never forget her telling me: "You have to call me back. We may have a match for you." I almost dropped my phone over the skybridge I was walking on. After everything it took to find a match, it happened. I remember bursting into tears of happiness and shock.
After I received my transplant in 2005, I thought, "If I could save one patient from going through all of the confusion that I did, I would have done something good." I got involved with a patient-led organization, which is how I started advocacy on Capitol Hill, and to this day, I keep a letter from a member of Congress, whose chief of staff for health care said, "We thank you for your visit. The congressman has changed his vote because of you." The vote was in favor of the Kidney Disease Educational Benefits Act (2007), which would provide Medicare coverage for renal disease education resources.
After that, more people learned my story, and other organizations started reaching out. I volunteered for the regional End Stage Renal Disease Network, along with the National Kidney Foundation. I've spoken on diversity, equity, and inclusion in renal care. I've been on technical expert panels, have been published as a contributor on a number of studies, and have helped patients learn about dialysis and transplants—and I'm not done yet.
This is my way of giving back to my donor and I'm happy to continue for as long as I can.