GameChanger: Michael Battle
We catch up with the CEO of Restoring Inner City Hope (RICH).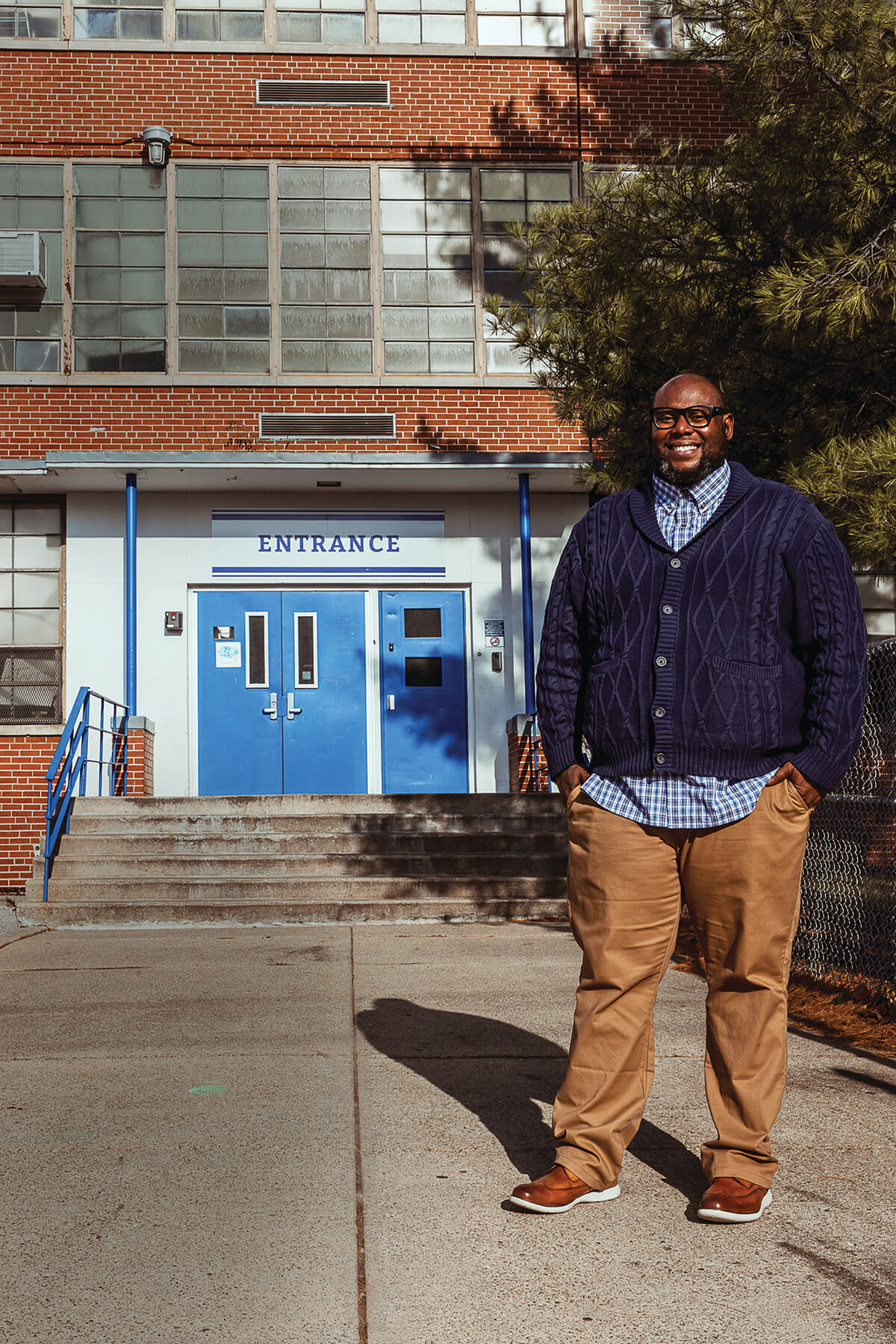 When Michael Battle was 14, his mom died from a drug overdose. His dad was an addict, too. With such hardships at an early age, he fell into a life on the streets of South Baltimore. He'd rehabilitate, then find himself back there. The Cherry Hill native, 41, was ultimately propped up by friends and family—and inspired by his own children—leading him to launch a nonprofit organization in 2011 with his wife, Danielle.
Restoring Inner City Hope (RICH) serves as a resource for the Cherry Hill community, providing events and programming throughout the neighborhood, which is home to the largest low-income housing project in Baltimore City. Battle puts extra emphasis on looking out for the local youth, because he sees a lot of little Michaels carrying trauma similar to that he experienced as a kid, and knows what it takes to deal with it.
What does RICH do?
We started off with a prayer walk, which we still do every summer, then community-building events to get people together. Then three years ago, we had an opportunity to get some space in the old Patapsco Elementary School building, and we started running programming.
All year now, we run an after-school program four days a week with more than 50 children. We teach financial literacy, entrepreneurship, etiquette, conflict resolution, self-development—and we try to make sure the whole family is involved, too. And we have a six-week summer program, where we have different speakers come in and take the children out on trips. Some of these children haven't been outside of Cherry Hill, or not too far. We try to show them there's a whole other world out there.
What are you planning now?
Cherry Hill really doesn't have a squeegee-boy problem, but we do have youth who need work. We want to have something in place before they have to get involved in the street. We're planning to open the first-ever juice bar in the neighborhood. We'll be providing healthy and affordable foods to the community, 100-percent fresh juices, smoothies, and a plant-based menu. And the entire business will be youth-operated.
Why did you start doing this work?
I take this serious, because someone did this for me. My second mom, Mary Oliver, was my aide in Head Start and never left my side. She was always there, even when my mother was alive, and made sure I had what I needed. And she continues to be there to this day. And my aunt and uncle played a big role. After my mother passed, I moved in with them, going from the housing projects up to Loch Raven Boulevard. They were instrumental in showing me how life should go. Then I went back to Cherry Hill, had some children, and the street thing kicked in. But my kids really changed me. I knew I had to do something different. I started working and got off the streets completely. And that's what brought me to this point.
I worked at the U.S. Coast Guard Yard until February 2019, and do this full time now. Our goal is to love, inspire, and empower these children and families. When you live this, it's different. I go hard with these kids. I give them everything I've got. Because you could be saving someone's life and having an impact. My phone is never off. Wherever people are hurting, need some love and a hug, Michael Battle will be there.