This Nonprofit Helps Folks Find Independence Through Service Dogs
Canine Companions for Independence matches people with disabilities with skilled service dogs—free of charge.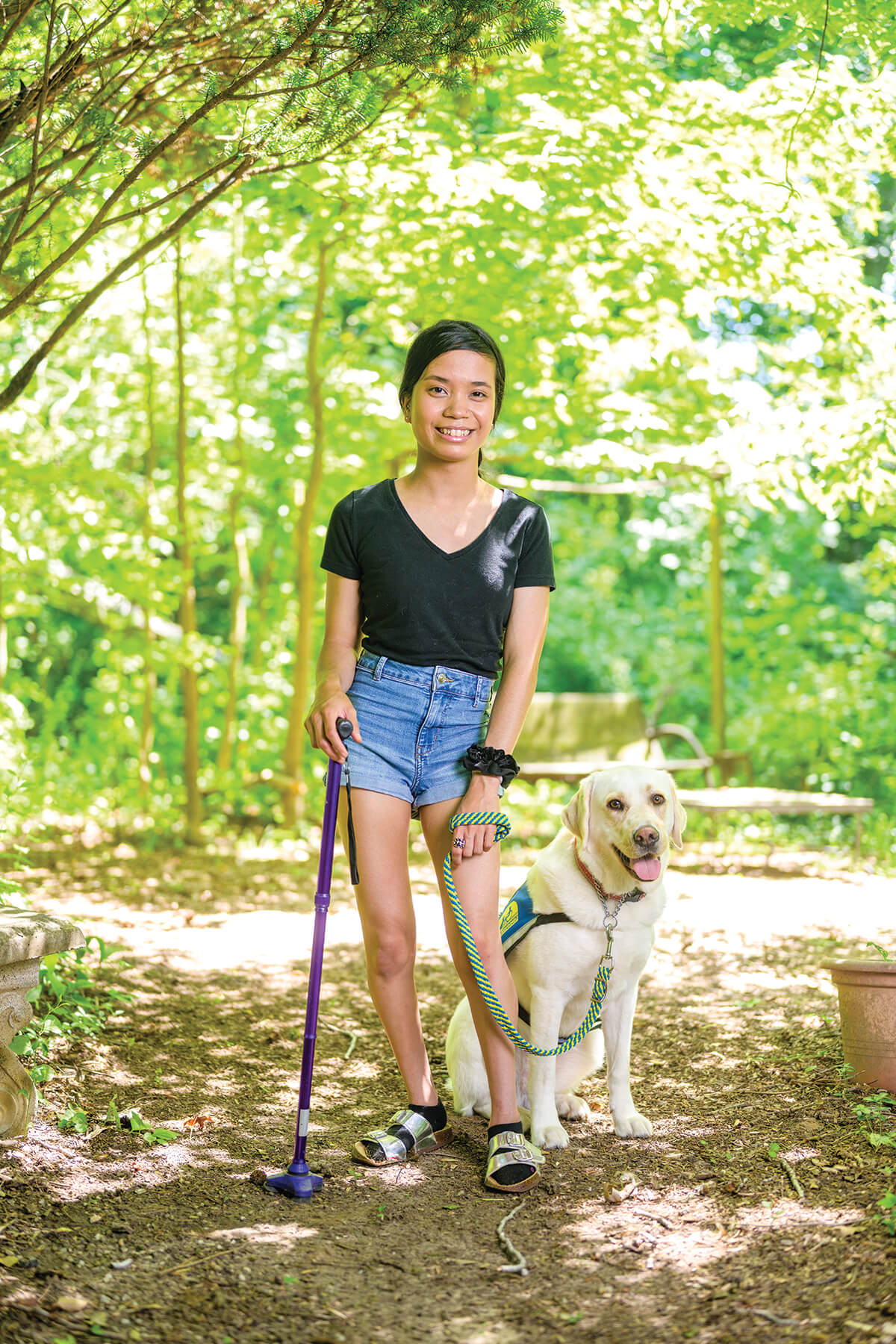 "I like to be alone," says Nelyn Gonzalez. "But sometimes, you just need someone—or some pet—to be there."
In 2012, the Annapolis native, who has cerebral palsy—a condition affecting balance, posture, mobility, and muscle tone—had hopes to increase her autonomy, but needed assistance with various day-to-day tasks. With this in mind, her mom discovered Canine Companions for Independence (CCI).
The nonprofit, which aims to enrich the lives of those with disabilities by providing them with skilled service dogs—free of charge—matched Gonzalez with a 2-year-old Labrador Retriever named Rookie. Before he passed away last March, Rookie was the 23-year-old's sidekick to help with everything from climbing stairs to holding doors.
Prior to being matched with clients like Gonzalez, pups spend their first year and a half with raisers, who take them in and teach them all the essentials of service.
"A big part of what we do is socialize them," says Stacey Rogers, who, along with her parents, John and JoAnn, began raising puppies for CCI in 2012. Once manners and basic commands such as "sit" and "down" are established, puppies advance to learn tasks such as handling items and propping up feet.
"We teach them to put themselves under a table, so they're out of the way," Rogers says. "There's a command for every single detail."
And all in all, it's a pretty rewarding process.
"As puppy raisers, we put a lot of ourselves out there," says JoAnn Rogers. "We truly care. They become our family for the 15 to 18 months that we have them."
Gonzalez, now in the company of a 3-year-old Labrador Retriever mix named Korbel, says that CCI has helped her embrace her disability. "I'm more independent and confident," she says. "It's changed me for the better."