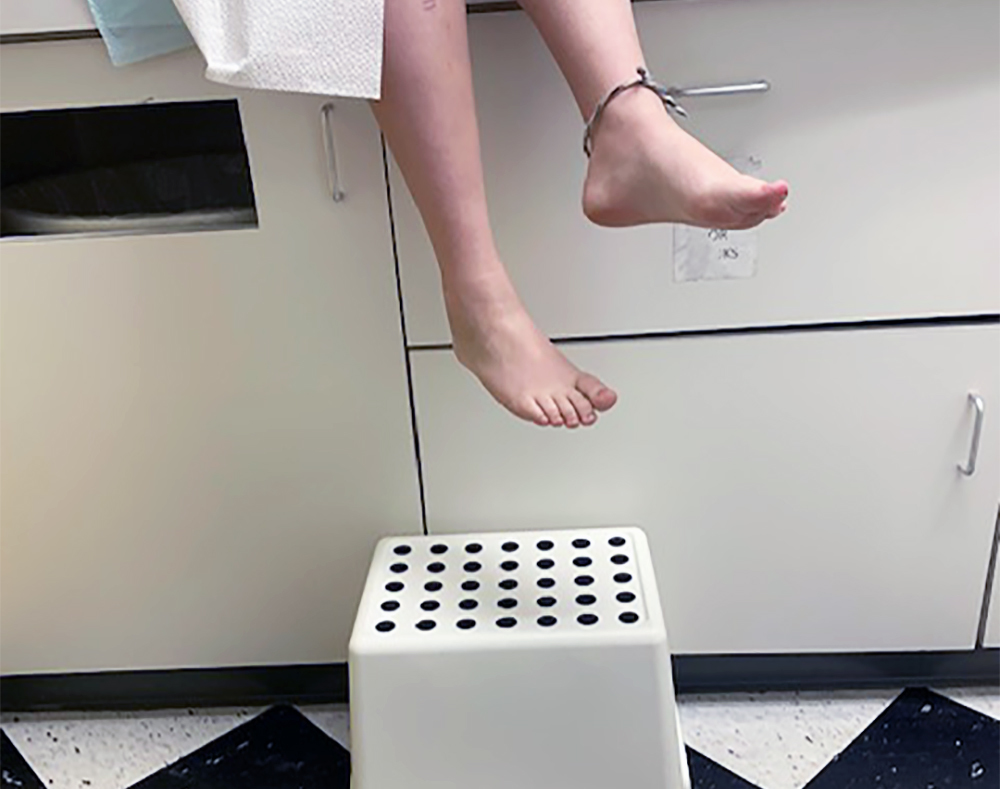 Through four kids and thirteen years of being a parent, I've had my fair share of stitches, strep tests, and broken bones, but I never thought "well visit during a pandemic" would be something I'd check off my "Ways My Kids Are Giving Me Gray Hair" list. (And just a side note for everyone out there: Myself and my pediatrician's office would never put my kids or any kids in harm's way.)
For those that don't know, a well visit is a yearly check-in with our pediatrician where we discuss school and sleep habits, plot their growth on a chart, and administer vaccines as needed. For my own sanity, I schedule my kids on separate days, so everyone can have their own uninterrupted time.
When I made these appointments several months ago, I was more worried about them missing class than COVID-19. Last week, when I brought my 13-year-old in for his appointment (March 5), it was business as usual. We were still having soccer practice, playdates, and normal grocery store runs. We chatted about middle school, summer plans, and the fact that now, at age 13, I was asked kindly by my son to wait in the hall during his exam.
Fast-forward one week. My 9-year-old twins had their appointment yesterday morning (March 12). As we rolled up, I noticed a medical professional standing outside the door to the office. We were asked the reason for our visit (sick or well) and whether we had been in contact with anyone with COVID-19 or traveled out of the country recently. Once we answered all the questions (well, no, no), we were allowed into the building. And just as an added safety message, there was a note taped at the other end of the building that said, "If you think you may have been exposed to COVID-19, do not enter. Return to your car and call us."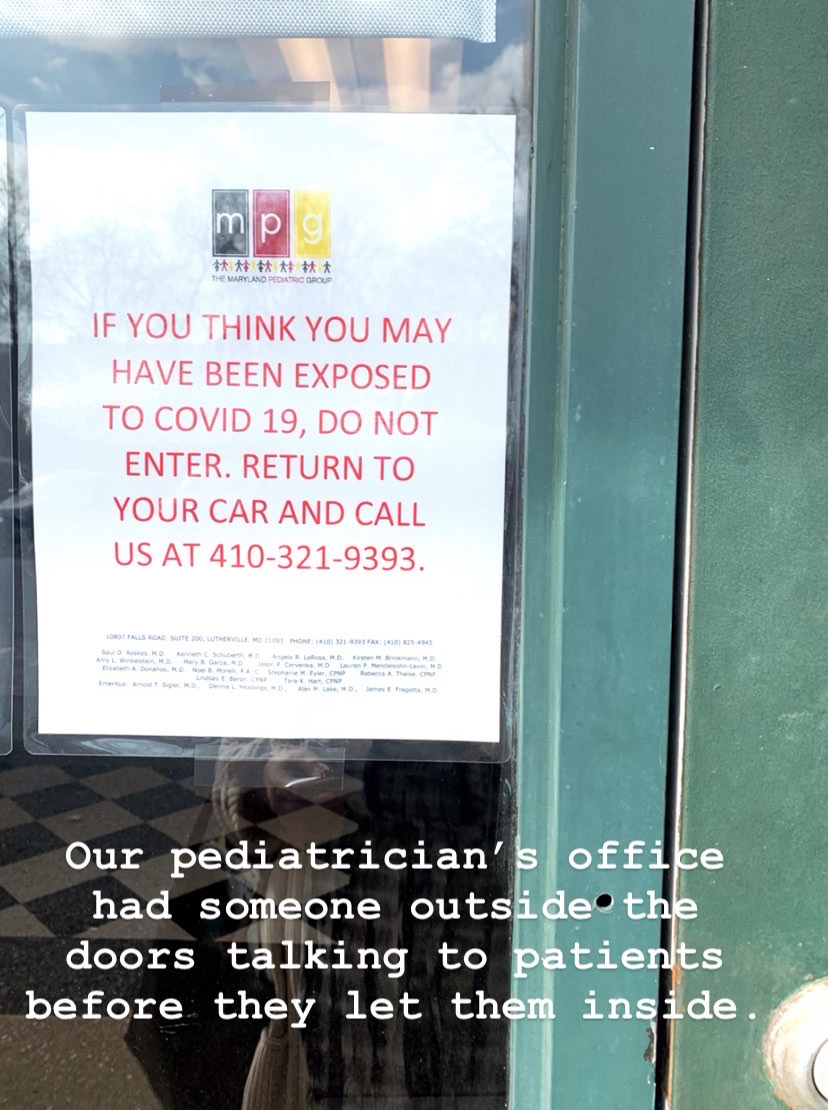 Again the appointment was normal. Two crazy boys acting silly while answering questions about their eating habits and friends, and fits of laughter during the exam. "I think schools are going to close soon," I said to my doctor. She agreed. (A few hours later, Governor Hogan would indeed announce school closure from March 16th-27th.) She said not to be worried and just reminded the boys about the importance of hand washing.
And then, just this morning, I returned with my 11-year-old. This time the door was locked. An employee unlocked it when she saw us and asked the same questions: the reason for our visit and whether we had been in contact with anyone with COVID-19 or traveled out of the country recently. We entered into an eerily quiet waiting room and went to check in with our doctor. (The normal weekday walk-ins for simple stuff such as strep or pink eye had been indefinitely suspended, which was probably why it was so empty.)
There are always non-stop phone calls at a pediatrician's office as parents call to inquire whether they should bring their child in for a fever or cough or runny nose, but today seemed like a dramatic increase. It sounded like a lot of worried parents being comforted. But I also heard phrases like "We're taking our cue from the CDC recommendations." And while our pediatrician is calming and professional—we've been seeing her for more than a decade, and selecting her as our doctor was one of the best parenting decisions I ever made—I definitely felt a shift in the office. Like knowing there is a tidal wave coming and your only course of action is telling people "try not to drown."
Our appointment was great. We talked puberty (ack!) and school activities, the pollen count, and what a lovely lady my preteen is becoming. But I also inquired about outside activities during these two weeks of social distancing and visiting grandparents and staying busy. (She said, without hesitation, yes to hikes and running around. No to playground equipment.) When the medical assistant came back with my daughter's three shots, she apologized for the wait. "We had another meeting." That is no problem, I assured her, knowing how crazy it must be to fluctuate between frontline Coronavirus updates and administering a standard HPV vaccine. She applied the last Band-Aid to Willa's arm, smiled, and wished us well as she slipped out of the room.