Ten Ways to Instantly Feel Better
Our top feel-good tips and how to achieve them.
Most people know that exercising is an instant mood-booster (hello, endorphins!), but there are plenty of other ways to join the Happiness Club. And while Norway tops the list of happiest countries on Earth (and, sadly, the U.S. fell from No. 13 to 14), according to the 2017 World Happiness Report (yes, there is such a thing), there's no need for despair. You can still find happiness here at home. Here are our top feel-good tips and how to achieve them. Illustrations by Danielle Dernoga.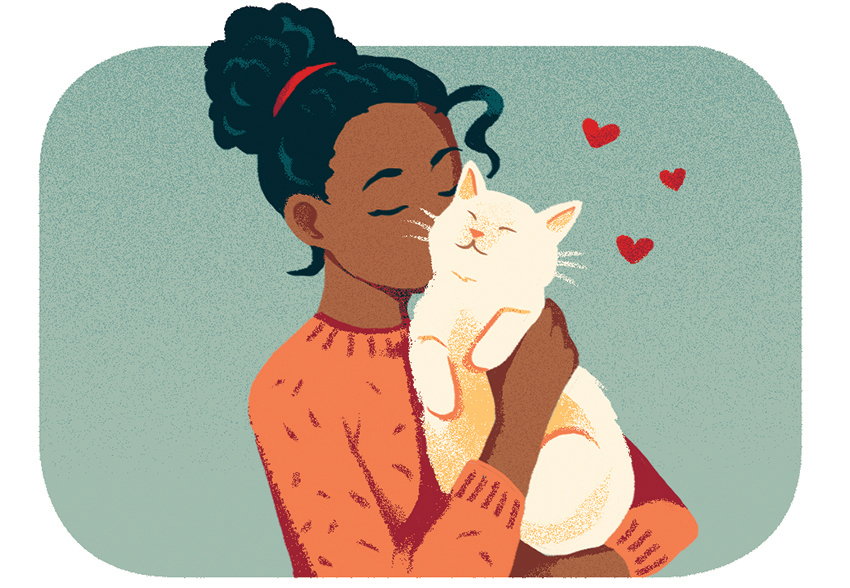 Adopt a Pet
The Centers for Disease Control lists many benefits of having a pet, including decreases in blood pressure, cholesterol levels, and feelings of loneliness and increased opportunities for exercise and socialization. Adopt at: Maryland SPCA.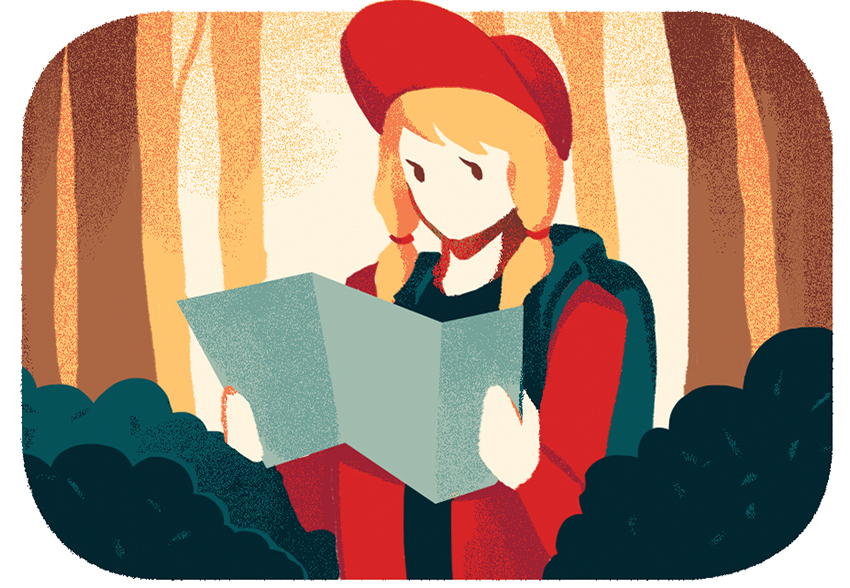 Take a Hike 
While some hardcore calorie busters might not consider gentle walking exercise, the experts do. Thirty minutes a day of daily walking improves circulation, lowers weight, and loosens stiff joints. Go into the woods at: Patapsco Valley State Park.
Read a Book
Think of reading as medication for the mind. Go deep with Kahlil Gibran's The Prophet, or read Gwendy's Button Box, the latest page-turning tome by Stephen King and Richard Chizmar. Buy it: The Ivy Bookshop.
Get a Massage
Reach out—and have someone touch you. Getting a massage isn't just good for stress, as the human touch can also reduce blood pressure and cortisol. Book it: Ojas Wellness Center.
Volunteer
Beauty is more than skin deep. Altruism is actually good for your health, so say Harvard researchers, who attribute volunteerism to lower blood pressure and longer lifespans. Volunteer at: Our Daily Bread.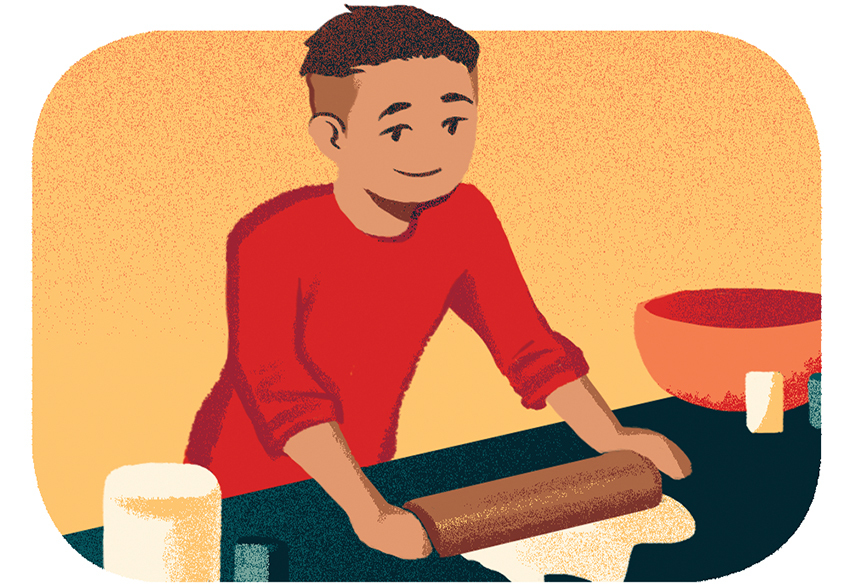 Bake Like a Pro 
Researchers say there's a link between creative expression and well-being. Activities such as baking can reap the same benefits as meditation. Take a class: Charm City Cakes.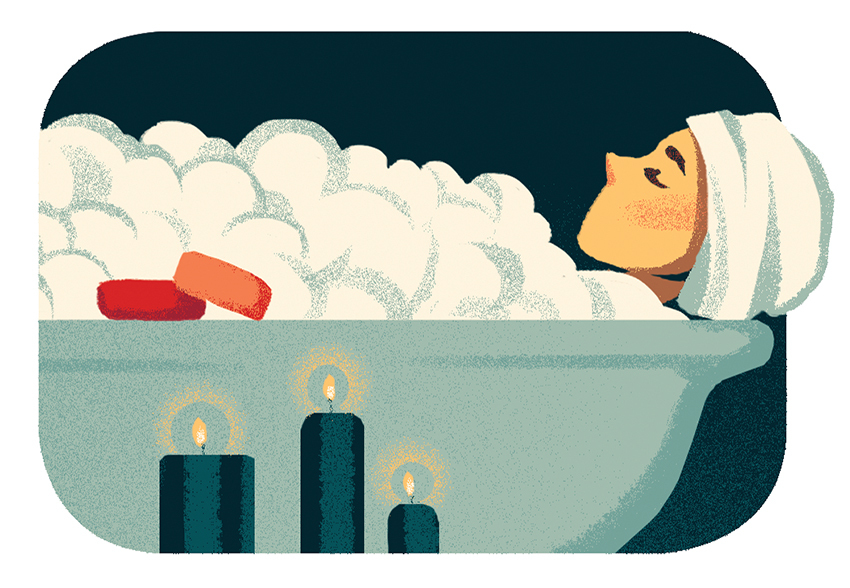 Take a Bath  
For soft, supple skin and a bit of luxury, consider a bath with a chemical-free, homemade bar of vegan soap. Buy it: Sarah & June Handmade Soaps.