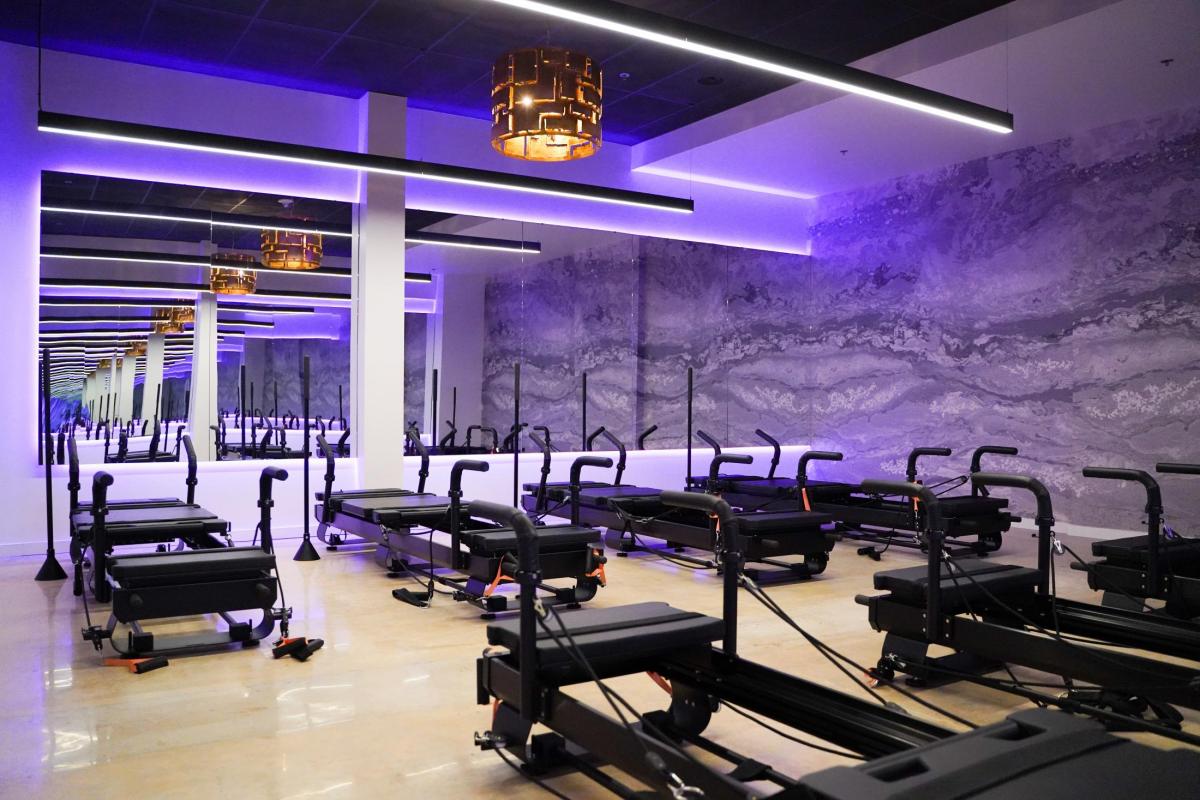 The Mine offers yoga, barre, spin, bootcamp, reformer pilates, and an open gym all under one room. —Photos courtesy of The Mine
There's something about a boutique fitness studio that makes it differ drastically from a big gym. The sense of community, the expert instructors—all boosted by little touches like a post-workout cold towel or luxurious locker rooms with Keihl's products. (We're looking at you, Equinox.) It's typically a haven for the discerning group fitness junky.
Baltimore is no stranger to boutique fitness, housing the likes of national chains including CorePower, Orangetheory, and SolidCore, as well as local studios such as Pilates House and RevCycle. 
The latest spot to join this group is The Mine, which will open its doors this Saturday, March 19, at The Shops at Kenilworth in Towson. Taking over the former Stebbins Anderson space on the ground level, the 22,000-square-foot fitness headquarters boasts five different studios—including barre, yoga, spin, bootcamp, and reformer pilates—and an open gym all under one roof. 
During the grand opening on Saturday from 7 a.m. to 4 p.m., visitors will receive a free week to try the Signature MPass—which includes access to all five studios and the open gym. (Currently, the Signature MPass goes for an introductory $299 per month, discounted from the original $349 per month.)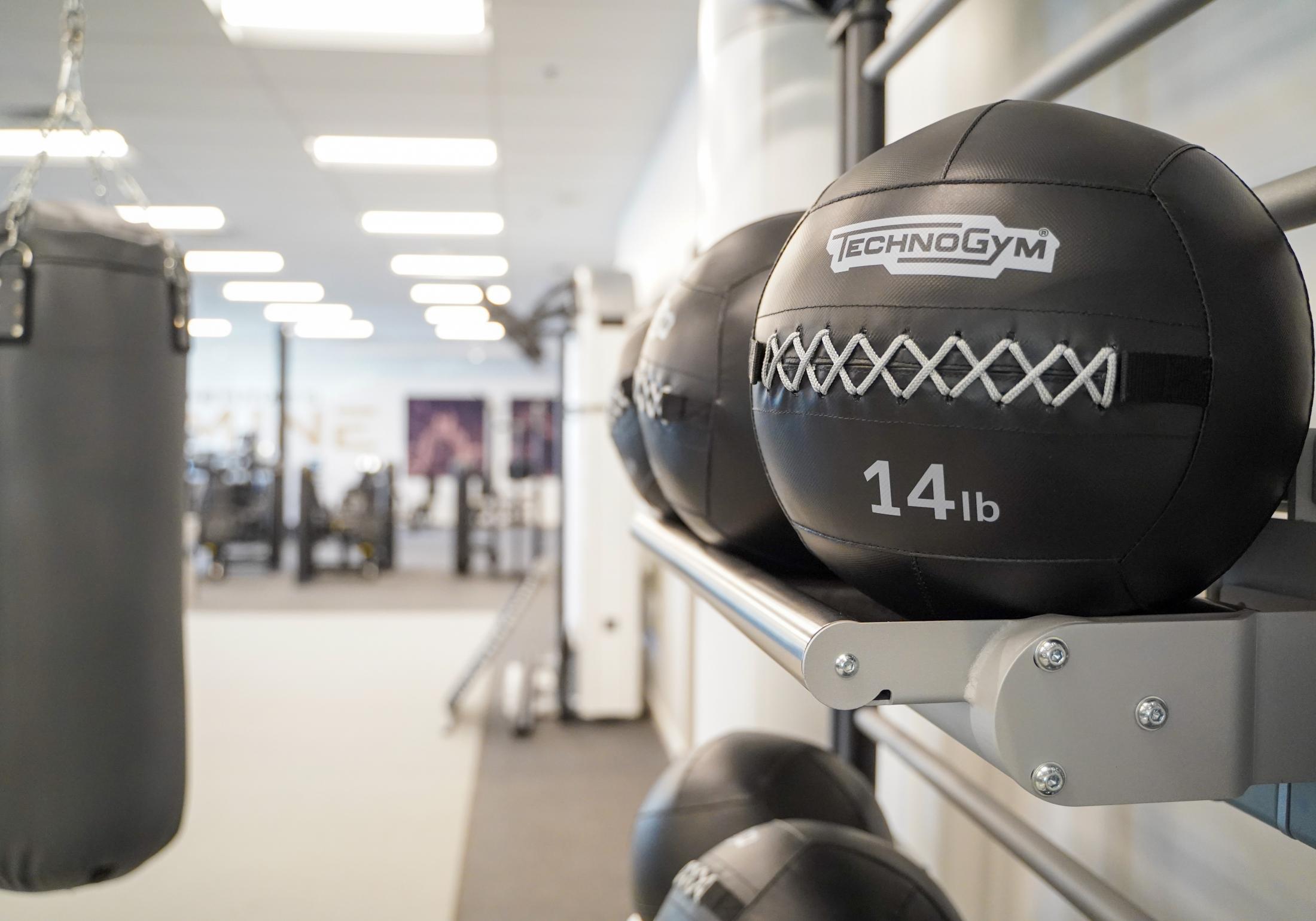 Believe it or not, the story of The Mine started on a piece of a napkin two and a half years ago. Owings Mills-based developer Greenberg Gibbons purchased The Shops at Kenilworth in 2014. Ever since, the space has benefited from $20 million in investments to update and modernize the mall that houses retailers like Trader Joe's, Ruth Shaw, J. Jill, About Faces Day Spa & Salon, and South Moon Under, just to name a few. 
"There was an idea for a health club at The Shops at Kenilworth," says Alex Jacobs, who owns Coppermine, Maryland's largest provider of youth sports and active programming for adults and families, with 12 locations in operation. "Because of the smaller footprint, we knew we wanted to make it a boutique fitness concept."
With a concept in mind, Jacobs reached out to veteran fitness expert Ann Marie Barbour. Barbour was familiar with Coppermine, where she had worked previously as a free agent. With her 15 years of experience in the boutique studio and fitness market, Jacobs says Barbour "was the right person to run the ship," and he named her director of programming and operations. 
During an initial walkthrough of the space, Jacobs and Barbour, along with Coppermine's COO Sean Rehak, Greenberg Gibbons' CEO Brian Gibbons, and Greenberg Gibbons' executive vice president Mark Bomse, poured over the back of a napkin—where an architect from Greenberg Gibbons had sketched out a concept. 
"There was an immediate feeling of comfort with the team," Jacobs adds. "Coppermine is predicated on the people."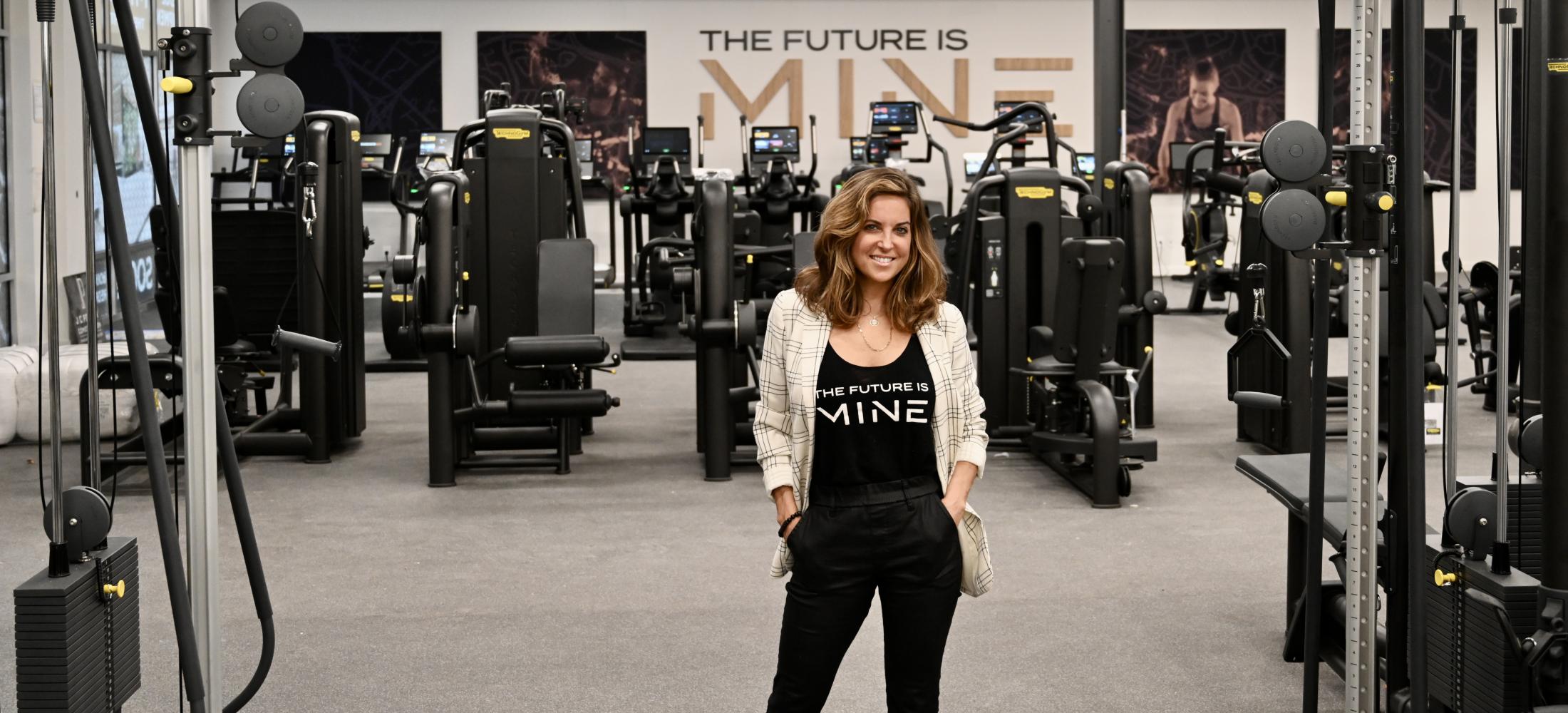 "We all felt it was time the Baltimore and Towson area could offer its community what other larger cities such as New York, L.A., and London have," Barbour says, "an upscale club with a studio approach." 
What makes The Mine unique is the signature programming and a focus on holistic wellness, with access to infrared saunas in the locker rooms. The team developed their own playbook for yoga, barre, spin, and reformer pilates, and licenses its bootcamp classes from TechnoGym—which uses data to drive a session combining cardio, strength, and functional training. 
"Our community is ready," Barbour says. "Our clientele already belong to gyms and/or also have memberships to yoga, barre, spin, and online fitness subscriptions, and maybe even a personal trainer. Why not do it all under one roof for less?"
The team says that the crux of The Mine is in the experience. Along with the five studios, the spot also features an open gym fitted with the latest equipment and a separate co-working lounge. Two sub-tenants—FX Physical Therapy and LifeMed Institute IV Lounge—also contribute to the 360-degree wellness concept for pre- and post-workout improvement. Members receive a discount to the two facilities.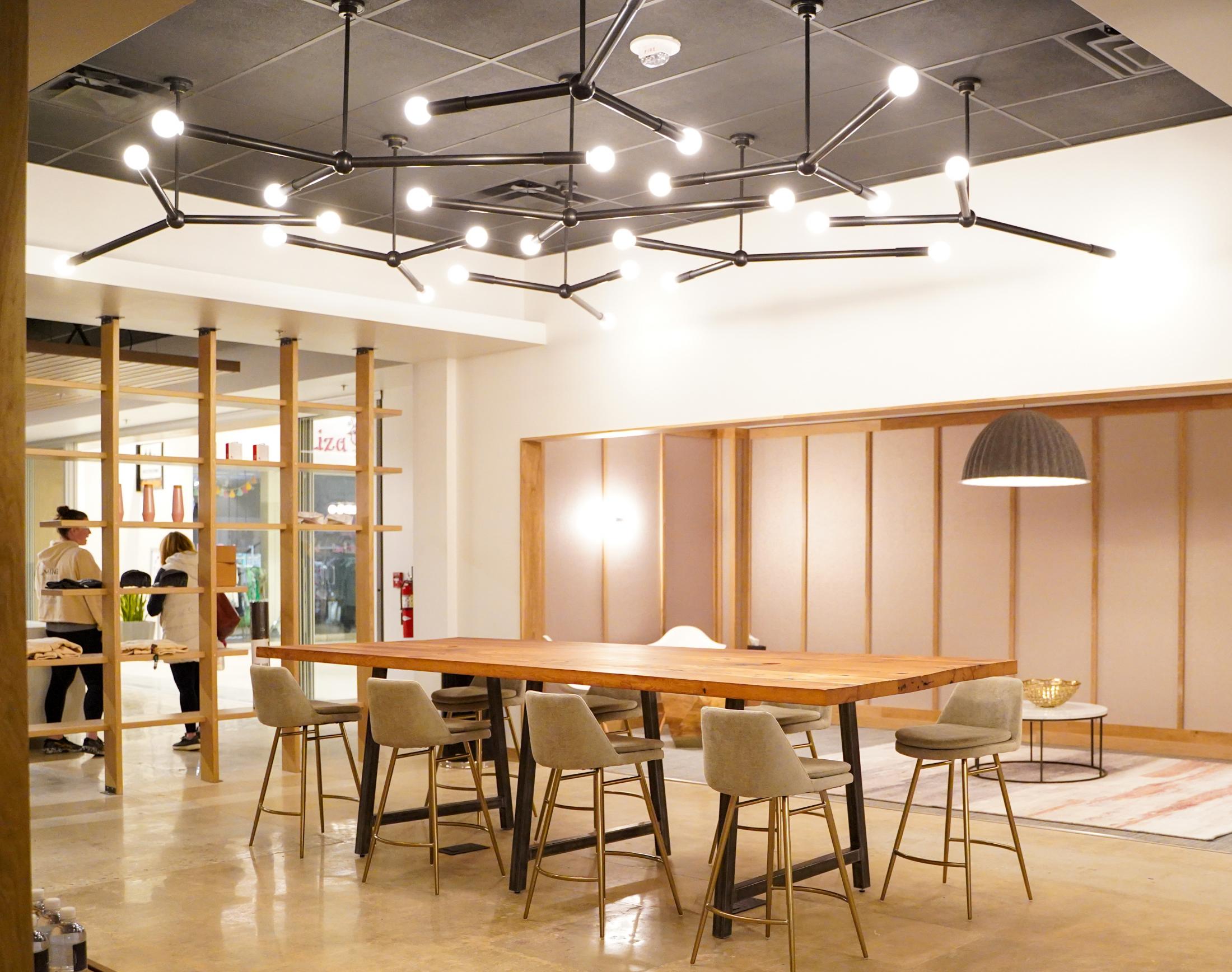 With about 50 team members and a front-desk concierge staff ready to serve, The Mine is looking forward to opening its doors to the community. 
"Our studios are beautiful, experiential, and immersive," says Barbour. "But it's the coaches and community that it creates that will make us successful."