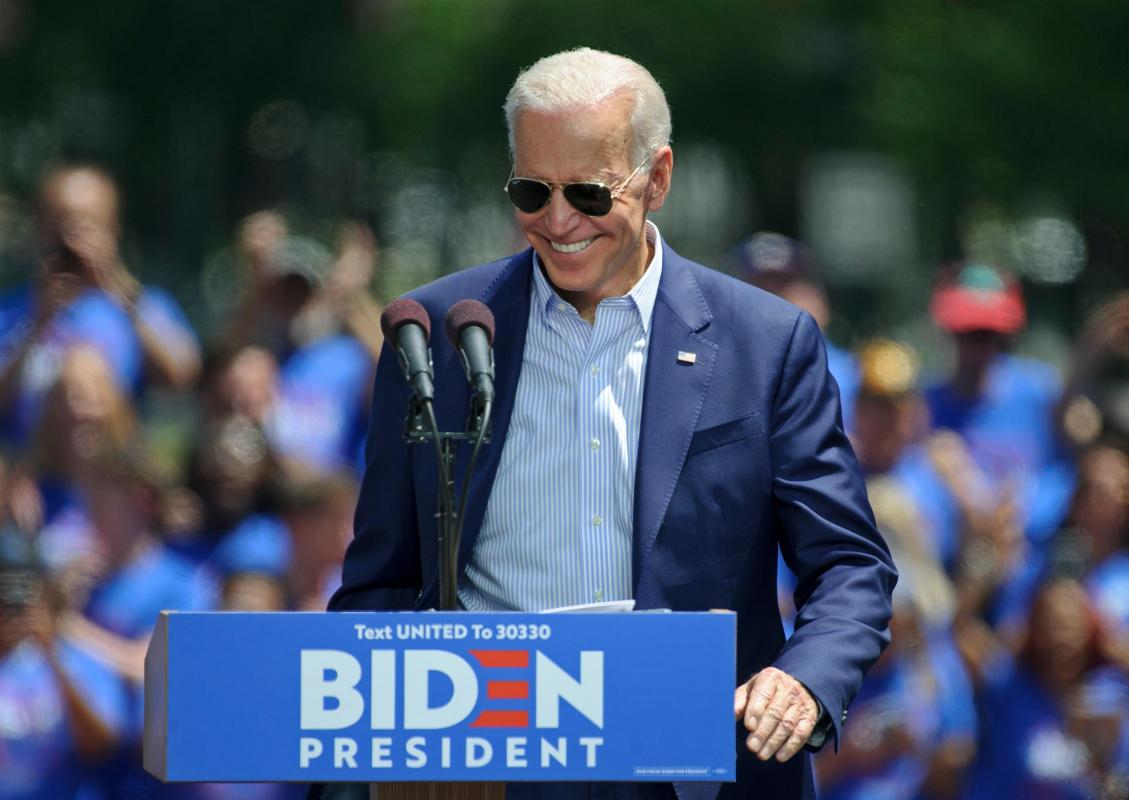 Former vice president Joe Biden has been declared the winner of the 2020 presidential election. —Shutterstock
Donald Trump will be a one-term president.
Former vice president and former Delaware Sen. Joe Biden has been declared the winner of the 2020 presidential election by the Associated Press, CNN, NBC CBS, and ABC after Biden was projected as the winner in Pennsylvania, pushing him over the 270 Electoral College threshold.
Biden, 78, will become the nation's 46th President and Kamala Harris, the vice president-elect and senator from California, will be the first woman and first person of color to hold the position of vice president. President-elect Biden will address the nation from Wilmington, Delaware tonight at 8 p.m., his campaign says.
"I am honored and humbled by the trust the American people have placed in me and in vice president-elect Harris," Biden said in a statement released today. "In the face of unprecedented obstacles, a record number of Americans voted. Proving once again, that democracy beats deep in the heart of America."
America, I'm honored that you have chosen me to lead our great country.

The work ahead of us will be hard, but I promise you this: I will be a President for all Americans — whether you voted for me or not.

I will keep the faith that you have placed in me. pic.twitter.com/moA9qhmjn8

— Joe Biden (@JoeBiden) November 7, 2020
Significantly larger mail-in voting totals due to the coronavirus pandemic and the close margins in the critical battleground states of Pennsylvania, Georgia, Nevada, and Arizona had kept the outcome in limbo since in-person polls closed Tuesday night. For much of Friday, Biden held a 253-214 lead in states where the winner had already been declared.
Three of those states—Pennsylvania, Georgia, and Arizona, as well as Michigan and Wisconsin—represent apparent red to blue flips from Trump's surprising 2016 victory over Hillary Clinton. Those switches in a number of fairly large states, albeit by close counts in many places, likely will add up to a significant Electoral College victory for Biden.
That said, Georgia has already announced that it will recount its votes because of the exceeding close margin, which is less than one percent. President Trump has already said he will request additional recounts in Wisconsin and Michigan and continue to challenge the results in state courts.
Ultimately, each state has until Dec. 8 to resolve any challenges to their popular vote tallies, certify their result, and award their electoral vote via the appointment of its slate of electors under its own state laws. Those electors will meet in their own state on Dec. 14—the Monday after the second Wednesday in December, according to federal guidelines—when they will officially cast their state's electoral college votes for president and vice president.
In terms of the overall popular vote, Joe Biden was the definite winner of the 2020 presidential race, garnering almost 4 million more votes so far than Donald Trump as of Friday afternoon as the initial tallying of mail-in ballots continued. Biden's total of more than 74 million votes is a record in U.S. presidential elections, surpassing former President Barack Obama's previous mark of 69,498,516 in 2008.
Currently, Biden holds a a 50.5 percent to 47.7 percent edge over Trump in the popular vote.
Biden and Harris will face historic challenges as they assume office on January 20. Front and center will be the surging COVID-19 pandemic, which has killed nearly 250,000 Americans, and deep political polarization often exacerbated by the outgoing president. Trump's handling of the deadly coronavirus pandemic became the single biggest issue of this year's campaign.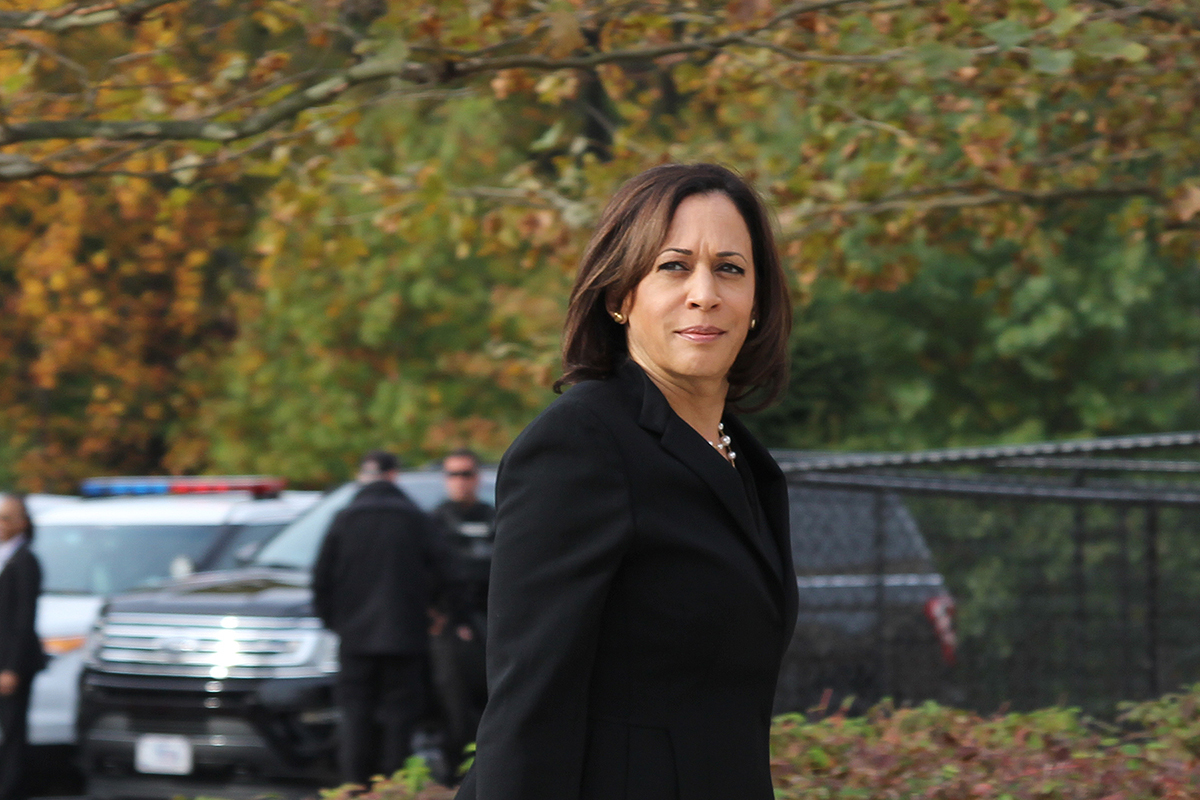 The two major-party presidential candidates certainly presented a contrast in styles. Trump has been a norm-shattering figure, who has attacked the institutions and media of the country on a near-daily basis. Biden, a centrist Democrat and long-serving senator before serving as vice president under Barack Obama, is much more traditional in terms of his personal and political positions and governing manner.
In Maryland, as expected, Biden won in an overwhelming fashion, garnering 62.9 percent of the vote to 34.9 percent for Trump.
Polling in several key states—including Wisconsin, Michigan, Pennsylvania, and Florida—once again underestimated Trump's support, as well as the overall popular vote, in which national polls had consistently modeled a 6-8 percentage point Biden edge. In other states—such as Georgia, Arizona, and North Carolina—polls appear to have accurately expressed Biden's level of support. It appears Trump will win a tight race in North Carolina, but if Georgia goes in Biden's favor, it will highlight a remarkable turn in the state, which hasn't voted for a Democratic presidential candidate since Bill Clinton.
At a press conference at the White House on Thursday, President Trump put forth a litany of misleading and false statements, including claims about fraudulent balloting in the states he was losing by close margins.
"We think there'll be a lot of litigation because we can't have an election stolen like this," Trump said, suggesting he might try to use the Supreme Court to decide the election, without offering evidence of election corruption.
Maryland Republican Gov. Larry Hogan, a potential 2024 presidential candidate, repudiated Trump's remarks.
"There is no defense for the president's comments tonight undermining our Democratic process," Hogan said. "America is counting the votes, and we must respect the results as we always have before." "Everyone in America wants a free and fair election, they want every single vote to be counted," Hogan added in an interview with PBS. "But frivolous lawsuits to drag this out, if there's no merit to them, absolutely is wrong for the country."
Earlier this week, Maryland Sen. Chris Van Hollen responded to Trump's pushback against the initial counting of mail in-ballots, saying: "In America, no one gets to end the counting of ballots just because they don't like the way the count is going. We must count every vote because everyone has a right to have their voice heard at the ballot box."
In his statement released today, Biden reiterated his stance on uniting and healing the country.
"With the campaign over, it's time to put the anger and the harsh rhetoric behind us and come together as a nation," the statement reads. "We are the United States of America. And there's nothing we can't do if we do it together."