A Traveler's Touch
Inside Jessica Ourisman's Roland Park living room.
IN THE MIX: A lot of the textures and the metallic and wood tones in the room come from pictures of old hotels. We had pictures of modern hotels and historic hotels and we found a way to blend all of that together.
SHOW AND TELL: We decided pretty early on in the process—because all of our travel photos had inspired us from an interior design standpoint—that we wanted to feature some of our travel photos in the room. We've traveled to Asia and Africa a lot, so all of the photos are very colorful. Every picture has a story. I think every morning I have a different favorite.
FIRST GLANCE: The colorful painting of people in a market above the chair is from Jamaica. My husband and I actually bought it on our honeymoon. We found it at a little art store there. My husband has a really strong tie to Jamaica because his grandfather owned a house there and he spent a lot of time there as a kid, so we wanted to find something we could take home with us. It was kind of the first big purchase that we made where we started to really learn about each other's taste. Now it seems so simple thinking about all of the purchases we have made together as a couple, but it all started with that painting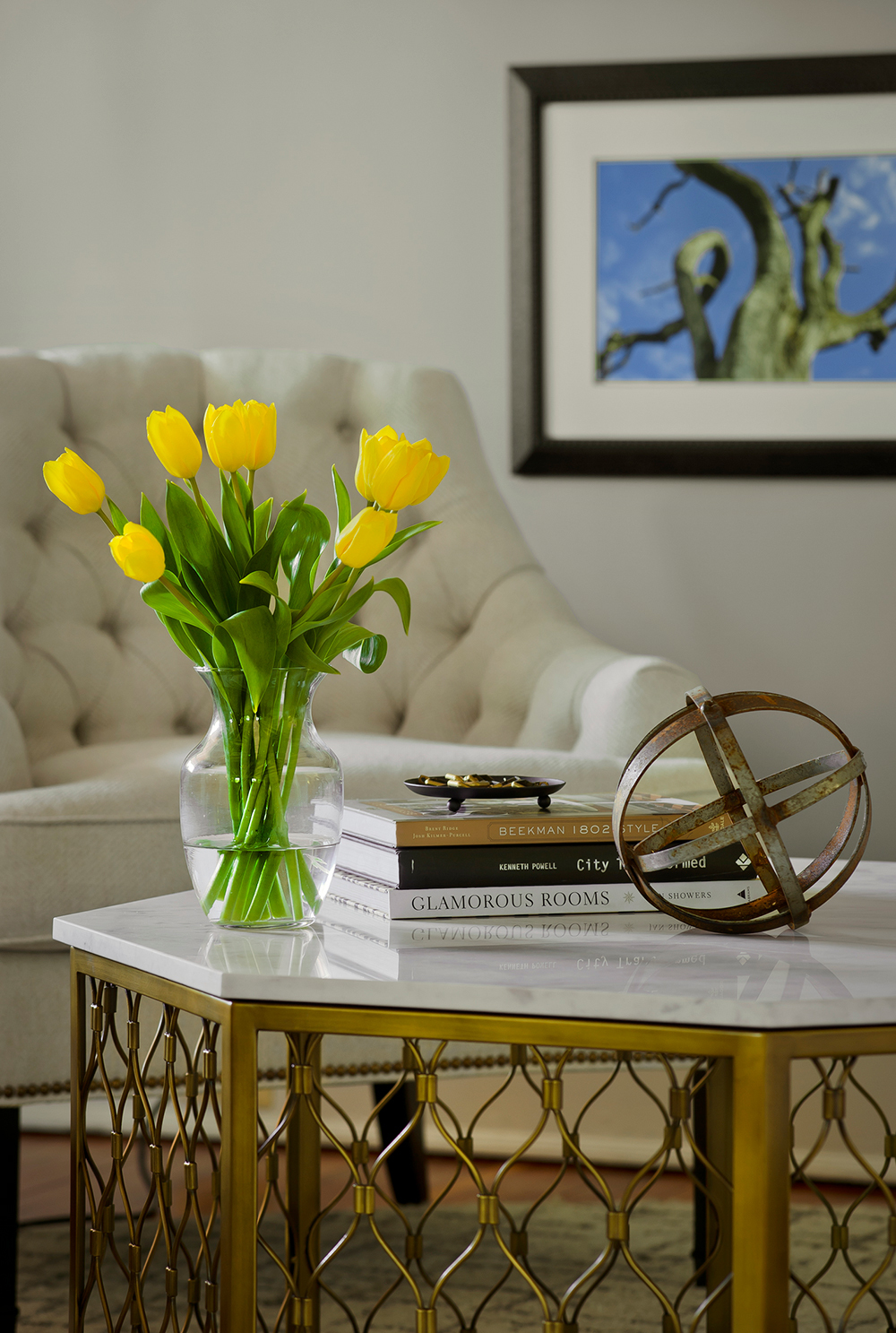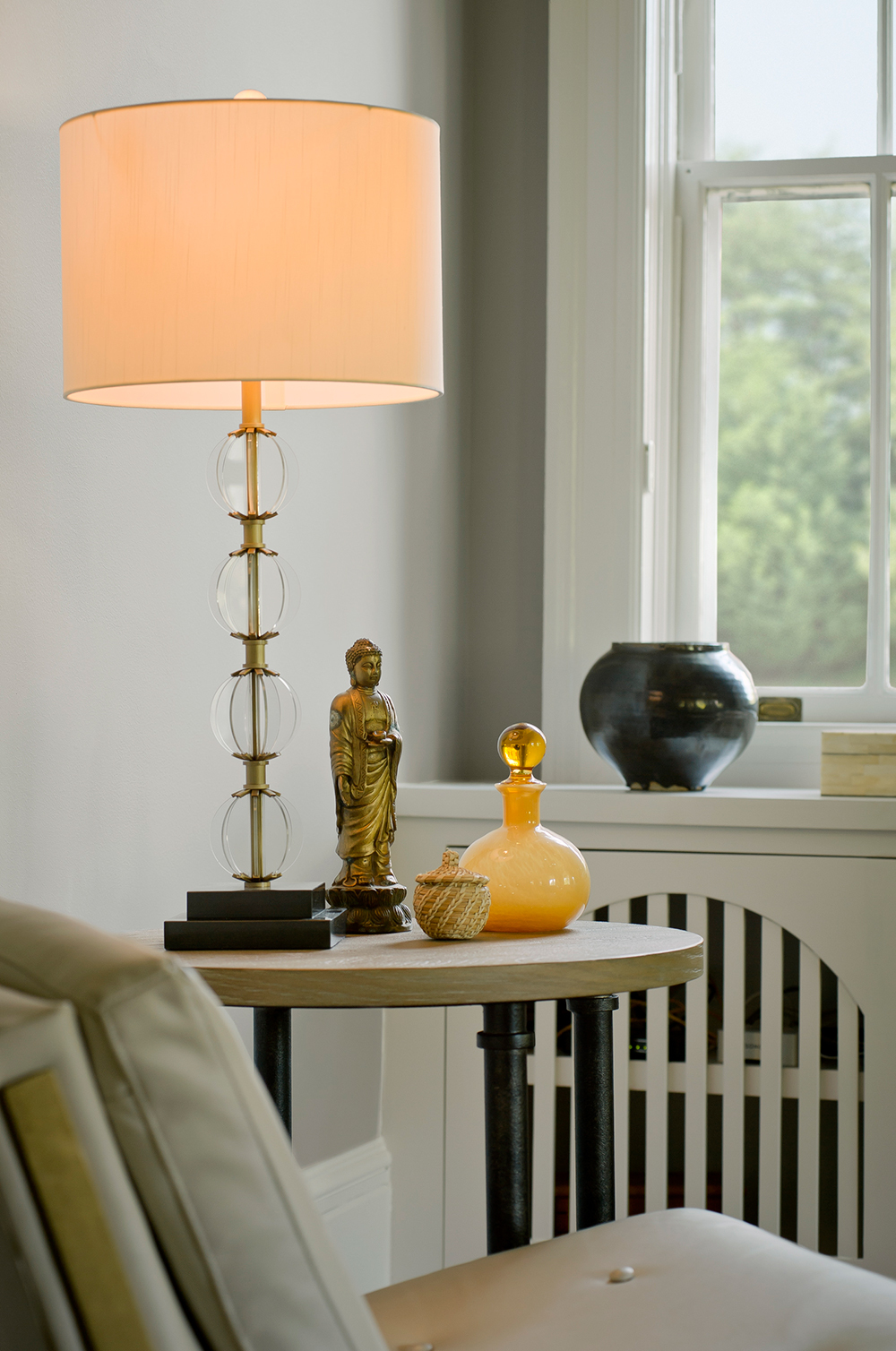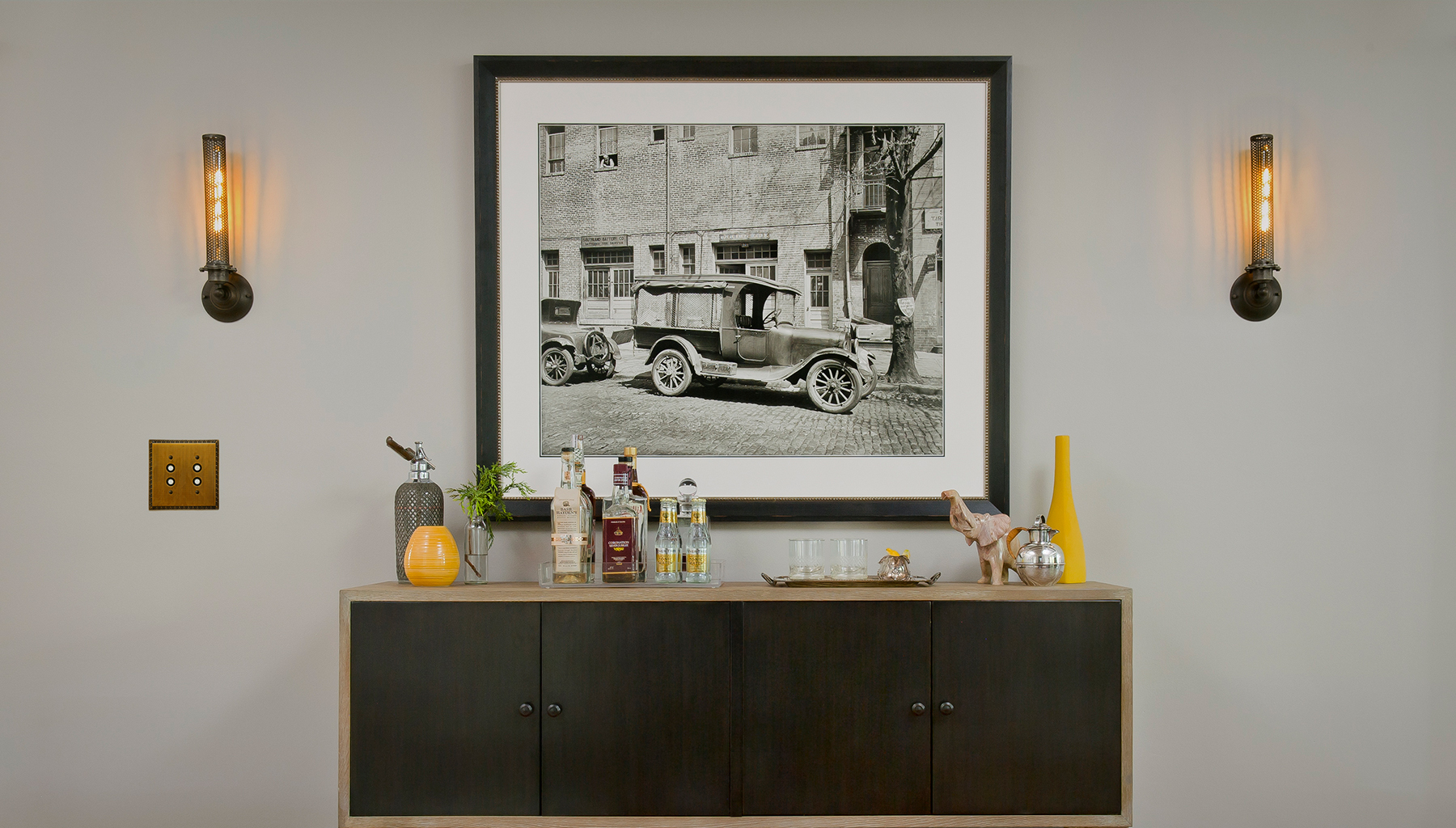 COLOR STORY: We didn't really have a color scheme in the beginning; it just kind of flowed naturally. I have a pretty small collection of yellow pottery that I've acquired over the years from different antique stores, and we knew we wanted something that would go with that. We also have a collection of these antique loons that my husband's grandmother had given to us, so those are the only things we said had to go in the room somewhere. We started with a pretty neutral palette in the beginning, but the living room was originally painted this ice blue color and I hated it, so the only rule was that it could not be ice blue.
HELPING HAND: Interior design is definitely not in my wheelhouse, so we hired and leaned on interior designer April Force Pardoe for that work. She guided us through the entire process. I had a vision in my head, but if you had asked me, I couldn't have even drawn a picture of what that was.
DOUBLE DUTY: We use this room for our own TV watching, and we also use it when friends and family are over, which is why it was really important to me to have the two separate areas. The area with the fireplace and TV is a bit more comfortable and relaxed, and then we also have the conversation area where we could have formal dinner parties or cocktails. The room really serves dual purposes.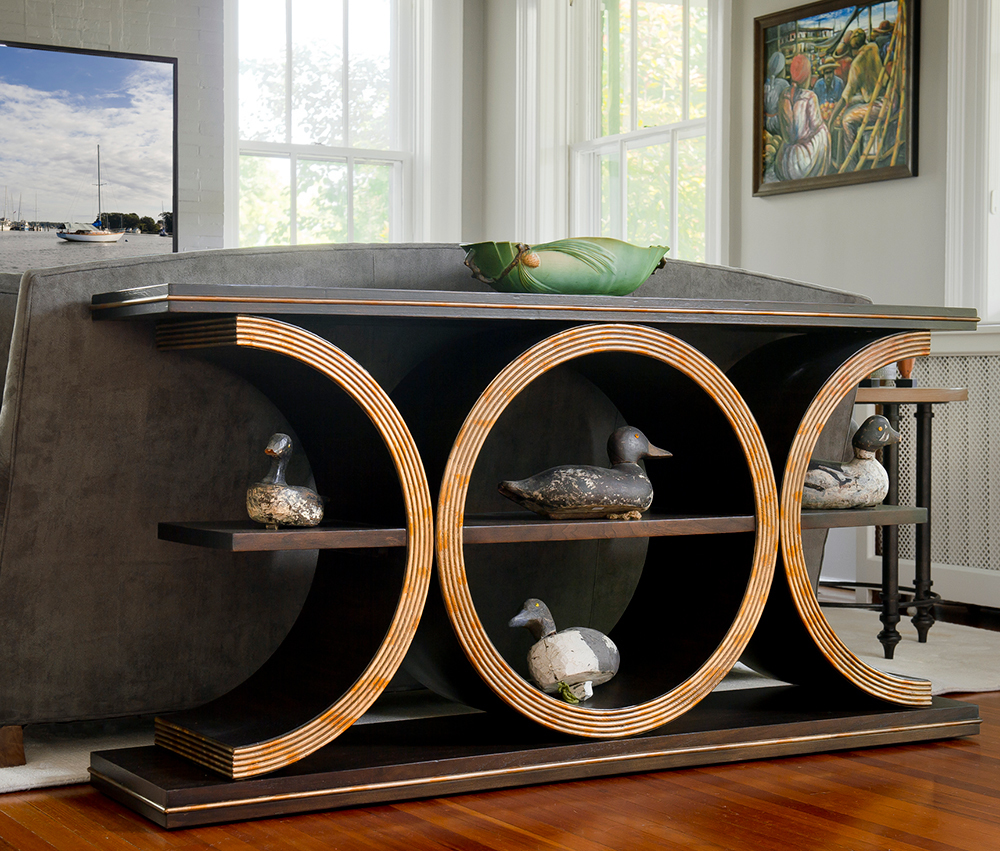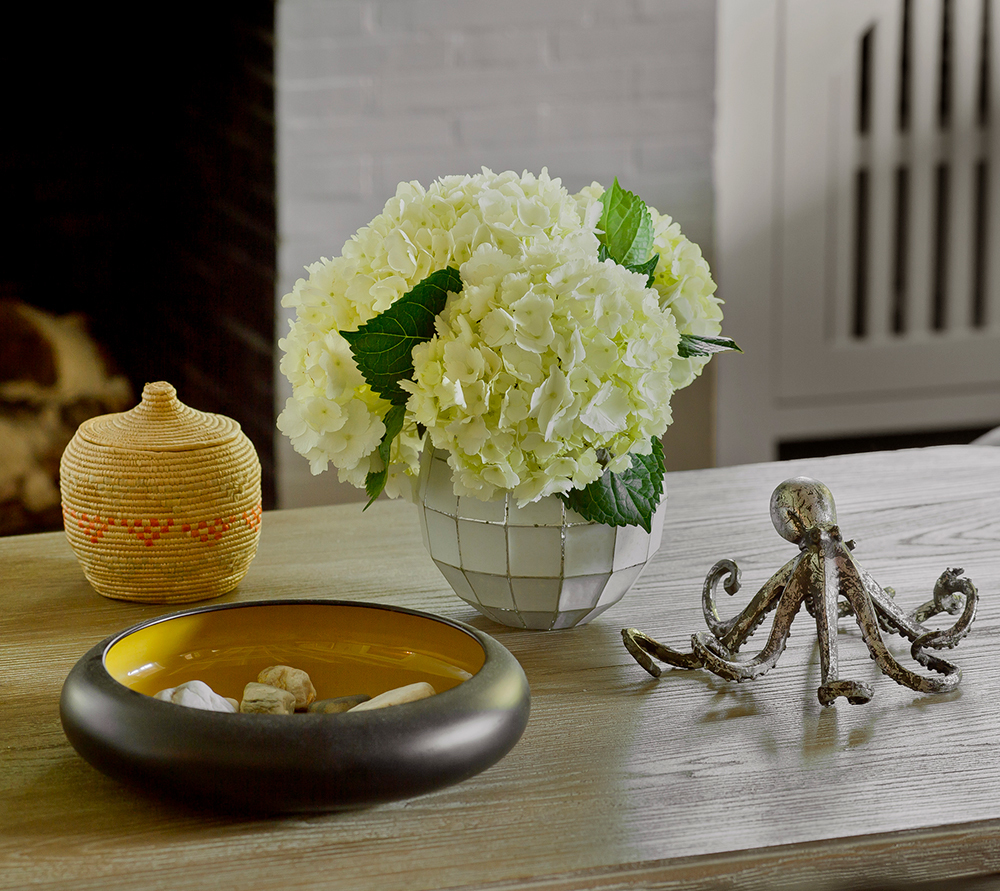 CLUED IN: I found the picture above the bar area years ago, and I always knew that I wanted to have it blown up and featured somewhere in my home. It's a little bit of an Easter egg, so when we have guests over we like to ask them if they can find what's significant about the picture. If you zoom in on the wheel on the back of the car it says Ourisman Chevrolet. The great-grandfather of my husband, Josh, founded the Ourisman Chevrolet dealership.