Art Shopping With An Edge
Here are nine local rising-star artists whose work could grace your home.
If you're looking to bring some original art into your home and your first impulse is to check your bank balance, you're not alone. But original works don't need to be big-ticket expenses, if you know where to look.
Whether you're in search of a thought-provoking conversation piece for that spot above your mantel, or you just like the idea of supporting artists who haven't yet hit it big, you're in luck: There are lots of talented up-and-coming artists out there—and they're right in your backyard.
With its low cost of living and easy access to cities up and down the East Coast, Baltimore has proven attractive to artists of all stripes as a place to call home. That means there's ample opportunity to pick up works of art you'll long cherish. Here are nine local artists—from the fresh-out-of-school to the somewhat seasoned—whose works have captured the attention of those in the arts community.
Amy Boone-McCreesh
Towson grad Boone-McCreesh, 32, may be a familiar face to local art students, as she's currently adjunct faculty at Towson University and MICA. Working in mixed media, she creates pieces on paper and in sculpture, as well as installation art that explores "this universal desire by human beings to decorate," she says. Think bold, colorful, and festive. Her works often incorporate man-made objects cast off after celebrations—streamers, faux flowers, and sequins, for example—but always with an eye on mimicking organic beauty. Featured in two group exhibitions this year, including the wedding-themed Miami Is Nice at Space Camp, Boone-McCreesh also has a solo exhibition in York College of Pennsylvania running through the end of December. Cost: Small works on paper can be around $300, larger commission works could reach $5,000. amyboonemccreesh.com.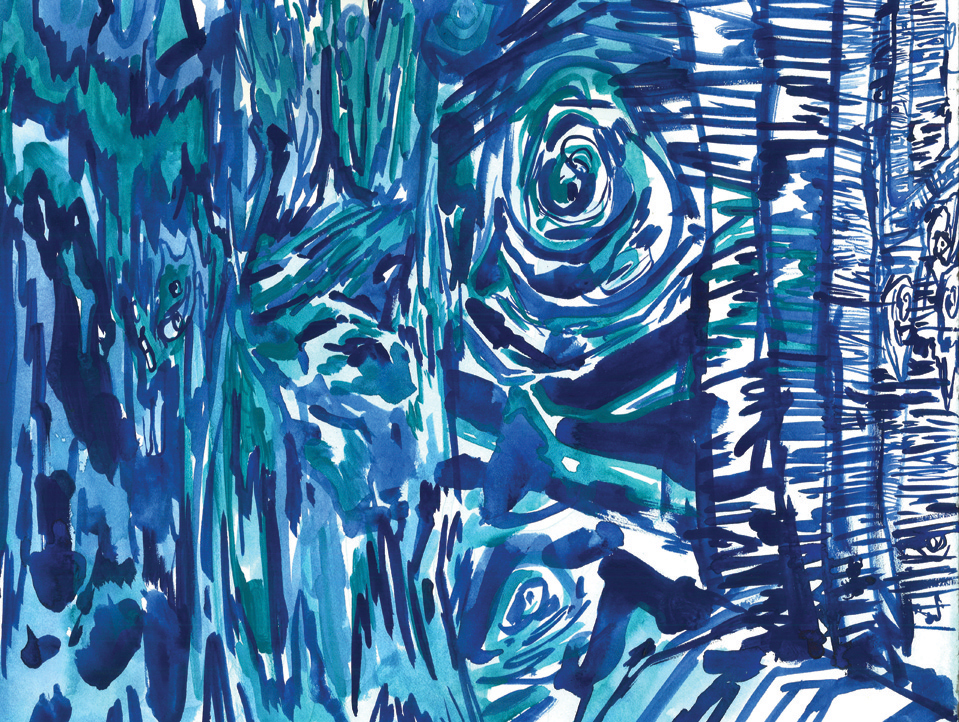 Phaan Howng
Though she doesn't like to tie herself to any particular style, 35-year-old Howng, who received a bachelor of fine arts in painting from Boston University and a 2015 master of fine arts from the Mount Royal School of Art at the Maryland Institute College of Art, has been quietly building a name for herself, producing a vibrant array of cinematic-sized paintings, sculptures, and installations with a theme she thinks of as "optimistic post-apocalypse." Her works tend to center around "my reaction to humans just kind of destroying nature," she says. For an immersive view of her work, head over to Baltimore Museum of Art, where Howng's Commons Collaboration installation aims to get you thinking about ecological crises. Howng has a busy year ahead—she won a 2017 GBCA Rubys Grant that will help her fund a video piece to debut in 2018, and she has an upcoming solo show at Arlington Arts Center. Cost: varies. phaan.com.
Christopher Attenborough
A 2005 MICA grad with a 2009 MFA in Studio Art from the Burren College of Art in Ireland, 34-year-old Attenborough works in sculpture, installation art, and two-dimensional work, with an increasing focus on photography in recent years. His work tends to center on the themes of "spaces and places," he says. "Essentially how we spend our time within those spaces—either what they're used for now or how they were once used." Through the camera lens, Attenborough turns his gaze on dwellings that range from Winnebagos to wrecked rowhouses, with sometimes haunting, sometimes soul-soothing results. Cost: Pencils at last show sold for $5, but other works can go up to $5,000. christopherattenborough.org.
Audrey Gair
Working out of shared studio space in an East Baltimore warehouse, Gair, 25, is an early-career painter with a 2015 BFA in painting from MICA. Her work has appeared in solo and two-person shows at Terrault Contemporary, Rope Gallery, and Open Space Baltimore in recent years. Describing her style as surrealist, Gair says she references real-life imagery to produce an altered reality that's "usually not perceived as fine art or high art but is still decorative or for the purpose of communication." Cost: Think closer to $1,000 than $5,000. audreygair.com.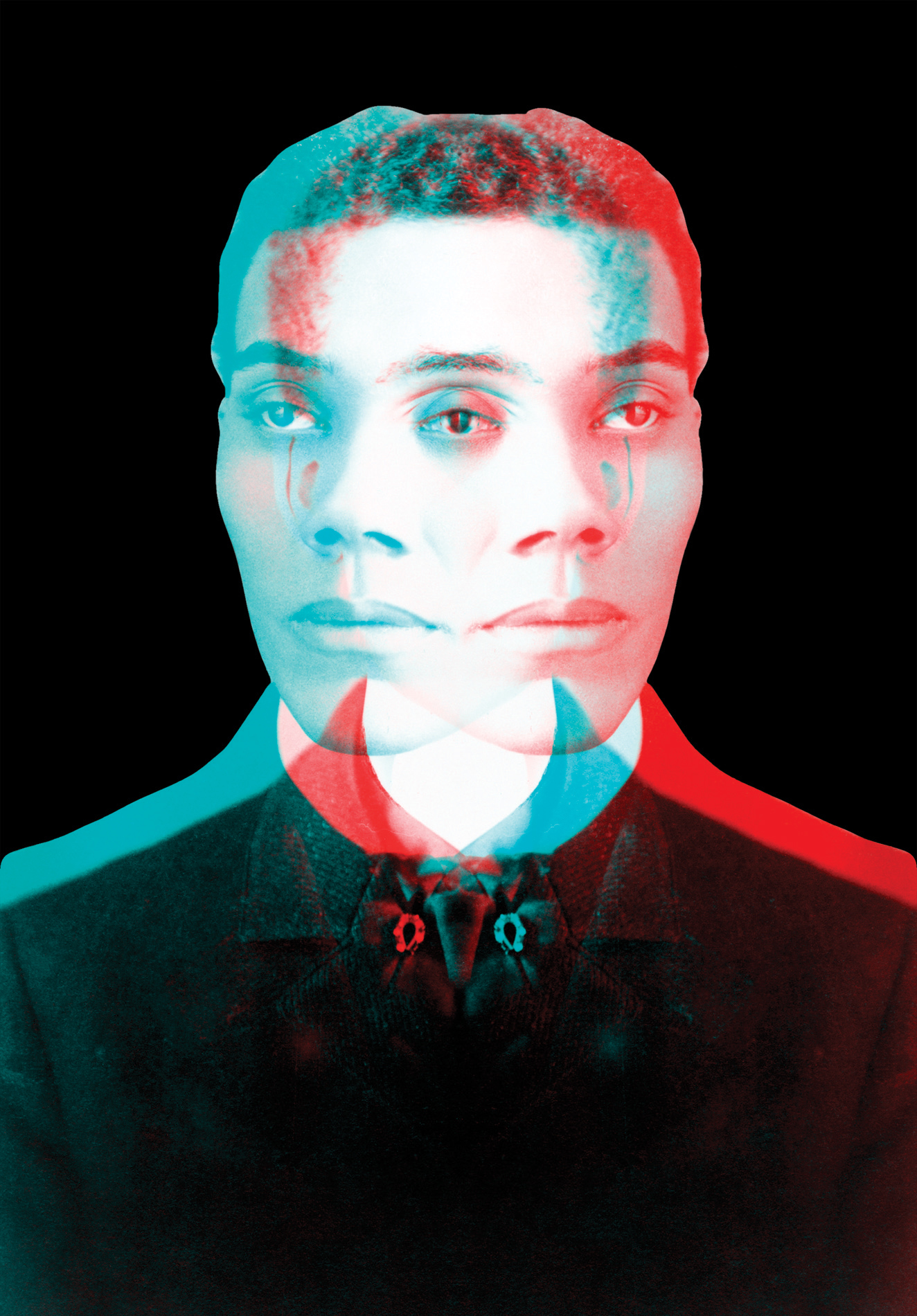 Antonio McAfee
McAfee, 33, whose works are a blend of collage and photography, is on a roll in 2017, winning an Elsewhere Residency and being named a Hamiltonian fellow. His works, like those on display at a recent solo exhibition at Terrault Contemporary, repurpose historical portraits—in this case, from W.E.B Du Bois and Thomas Calloway's Exhibit of American Negroes—and play with color, texture, and dimension to explore issues of race. By toying with perception, McAfee, a Corcoran School of the Arts and Design (BFA) and University of Pennsylvania (MFA) grad, aims to inspire the viewer to consider an alternate view of his subjects. "What I really like is the power of abstraction, for people to feel alright with not being understood immediately," says McAfee, who is also an instructor at Montgomery College. "It's okay for people to work a little harder to understand who you are." Cost: $600-1,600. antoniomcafee.net.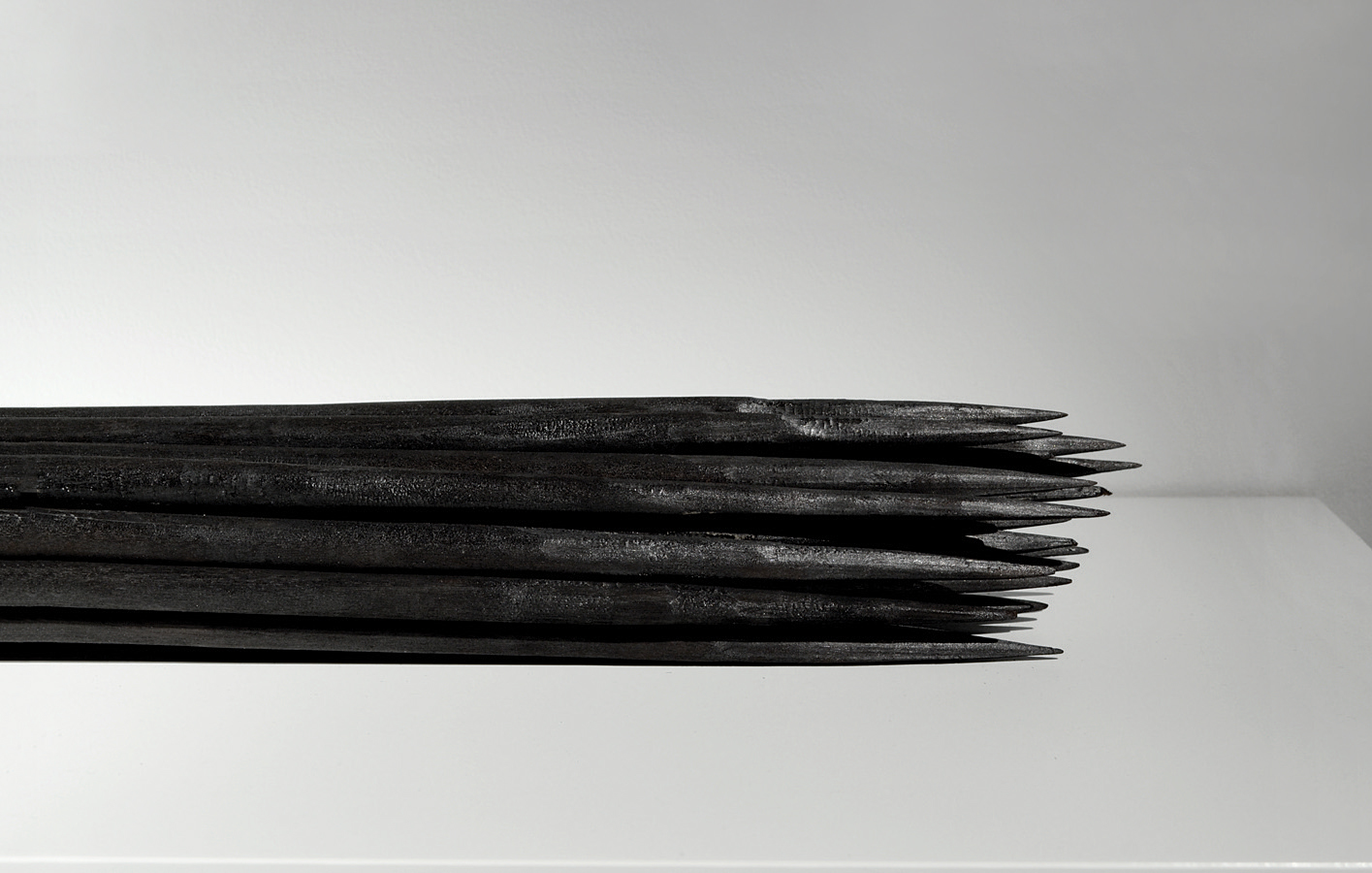 Hermonie "only" Williams
Though multi-disciplinary artist Williams, 32, has several solo shows and a host of group exhibitions, including a 2011 Baker Artist Awards exhibit, under her belt, it was a 2016 exhibition called Not Now, at Gallery Four, that propelled her into a new stage of her career. Personal in a way she says her past work wasn't, the new works—which included charred wood sculptures and graphite drawings—explored the fragility and vulnerability of personal expression. It's the culmination of a decade of experimentation and development for the artist. "Especially with my graphite drawings, it's getting to a point that it's the work I feel I'll be making probably for the rest of my career," says Williams. Cost: Small sculptures start at $20; large pieces go from $800-1,000. hermonieonly.com.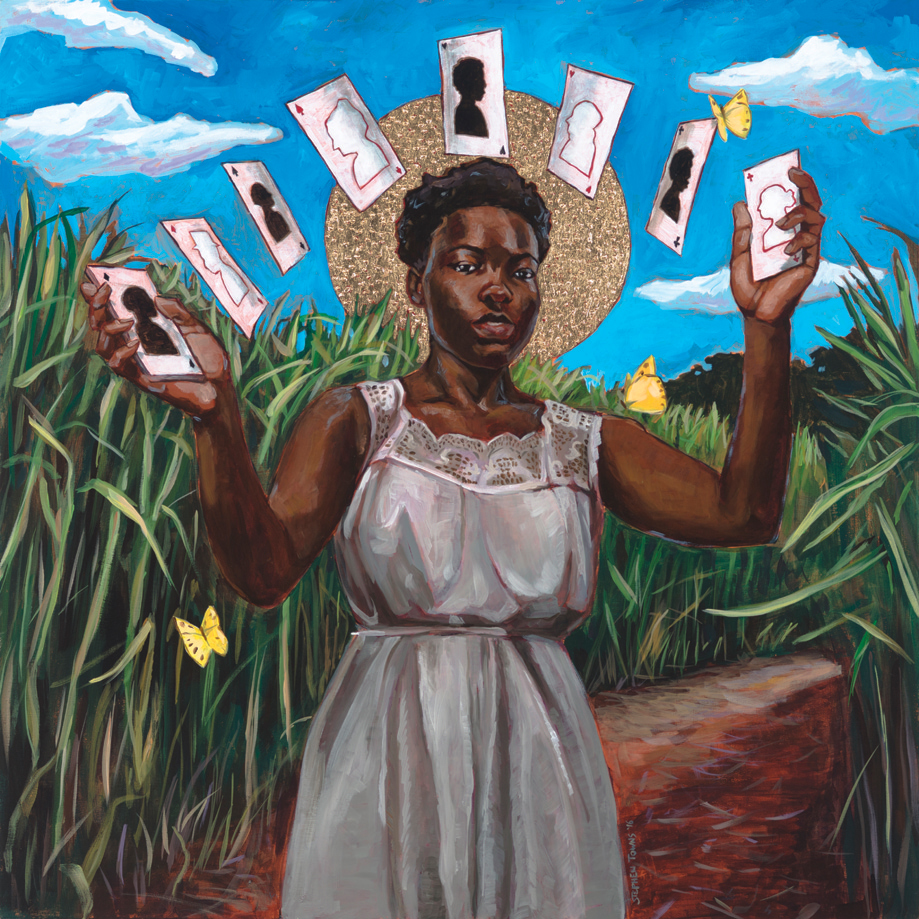 Stephen Towns
Mixed-media artist and muralist Towns, 37, has gained traction in the art community in recent years with figurative works that draw on his Southern upbringing to explore issues related to African-American culture. His creations derive inspiration from religious iconography, and he's increasingly moved toward incorporating fabrics and other materials into his work, especially following a recent trip to West Africa courtesy of a 2016 Municipal Art Society of Baltimore City Artist Travel Prize. Using "everything I learned there," Towns, who has a 2004 BFA in studio art from University of South Carolina, says he'll continue to delve deep into the themes that have long inspired him but expects to incorporate more quilting and fiber work. Cost: $800-4,000. stephentowns.com.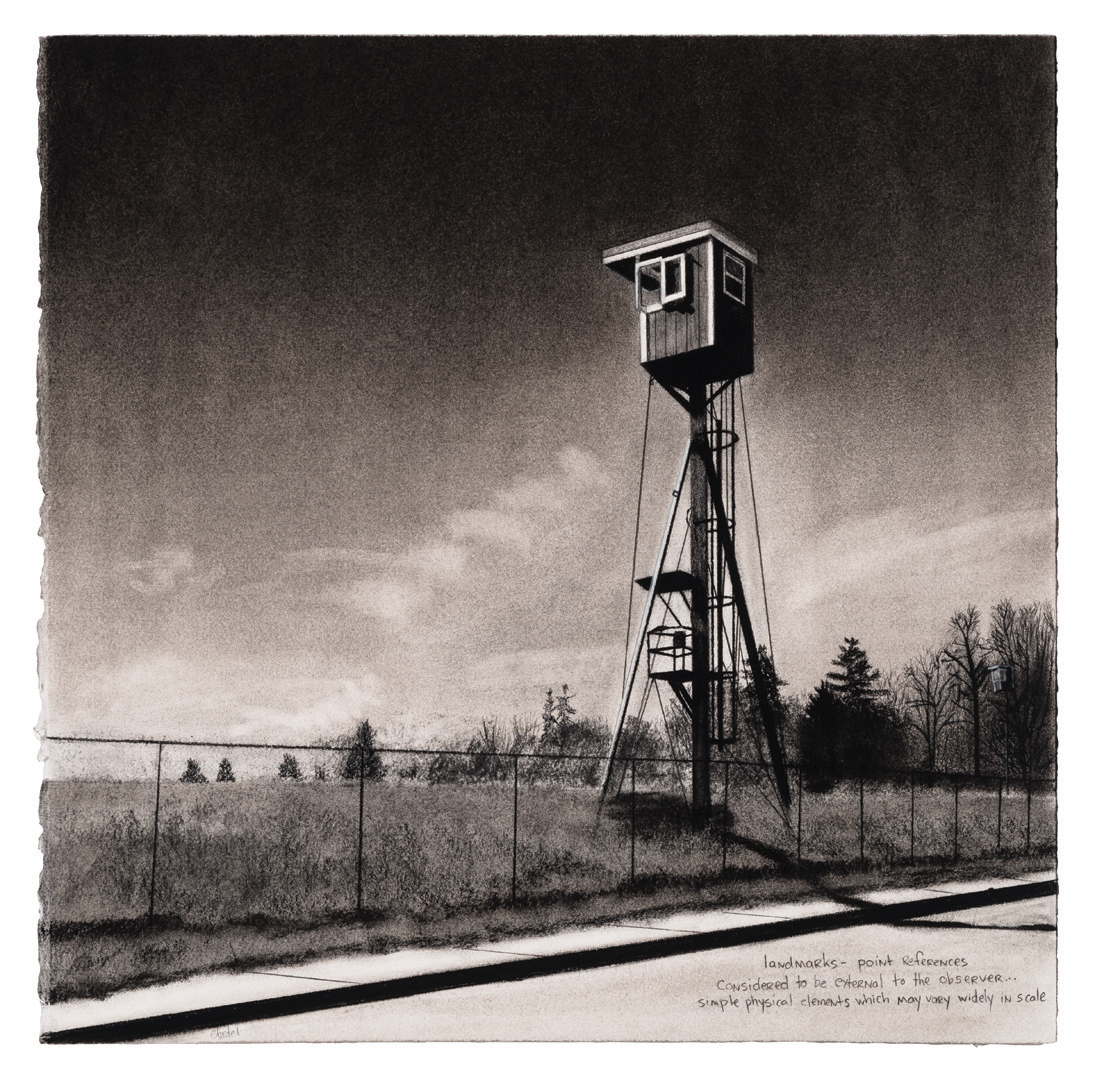 Erin Fostel
After losing her father in 2014, Fostel, who graduated from MICA in 2004 with a BFA, took a yearlong hiatus from her craft. "When I came back to it, I really felt like I need to do something to help me cope with my grief and commemorate or reflect on his life," she says. "But I didn't want to do it in a literal way, where you look at the work and see sadness or grief." The result is a collection of haunting charcoal architectural drawings, a tribute to her father's career and a testament to her deep love of the city. The works made up Fostel's first solo exhibition, Standing Still, which wrapped up last February at Terrault Contemporary and also are at play in recent solo exhibitions at Goucher College and The Creative Alliance. The 36 year old says feedback from gallery visitors was a reminder that losing a loved one, "is unfortunately a universal experience." Her works "captured something that spoke to those people who are also managing their grief," she says. Cost: From $200 for a 7 x 7 inch drawing to $5,500 for an 8-foot-long creation. erinfostel.com.
Alice Gadzinski
If you're a fan of art that makes you smile, you might want to check out the pop-art-style sculptures of Creative Alliance resident artist Gadzinski, 30, a 2016 MFA graduate of MICA's Rinehart School of Sculpture. Using papier-mache, cardboard, and found objects, mixed-media artist Gadzinski creates playful pastries, cigarette butts, pillows, and a host of other objects. This fall, Gadzinski started teaching a new class at MICA on collage and assembled art. And while she's been busy with a few exhibitions and other projects, Gadzinski is always open to creating custom work, "for parties or if people just have something in mind that they want and they understand my aesthetic." And she won't mind if you don't take her work too seriously: "Not that it shouldn't be protected and enjoyed, but it would make me really uncomfortable to see my work under a glass case," she says. Cost: as low as $50 for her cigarette-butt pieces, or as much as $2,000 for larger works. alicegadzinski.com.