Scary No More
Jill Smokler's mid-century rancher represents change in the best way possible.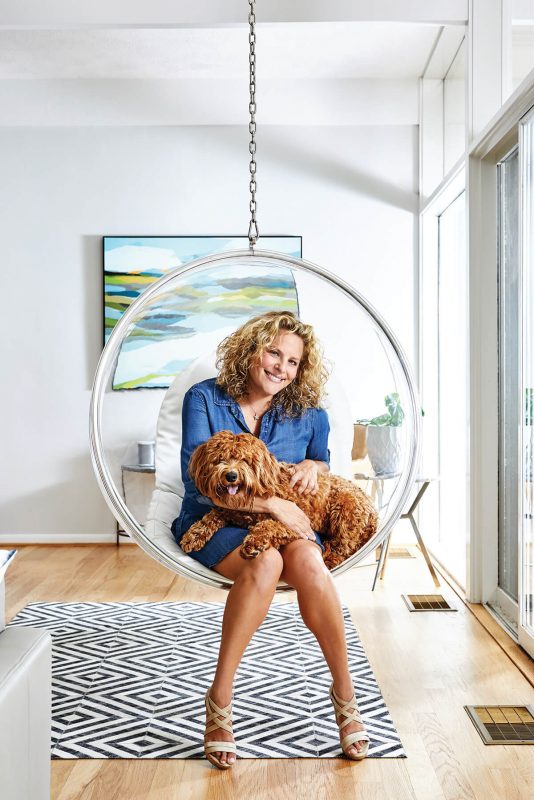 As much as Jill Smokler has tried to separate herself from Scary Mommy, the online mommy blog she began in 2008, she admits the sale of that domain to Some Spider Studios was the catalyst behind her newest project: It gave her the time and means to take on a year-long home renovation of her 1950s rambler, where she served as both project manager and interior designer.
At this point, it's a fairly well-known, still emotionally raw story: Smokler and her husband, Jeff, separated in 2017 after he first revealed to her, then to their kids, and finally in a Scary Mommy post, that he was gay. With their split, Smokler found herself spending more time in New York with her company (when she wasn't with her kids). In the meantime, her Mt. Washington home, sitting empty, was burglarized several times. "At that point, I kind of detached," she says.
The idea of someone rummaging through her jewelry, touching her stuff, and being in her home without her permission proved to be too much. "I just wanted to be done with everything," she admits. That was the final push needed to walk away from the home that still tethered her to her old life.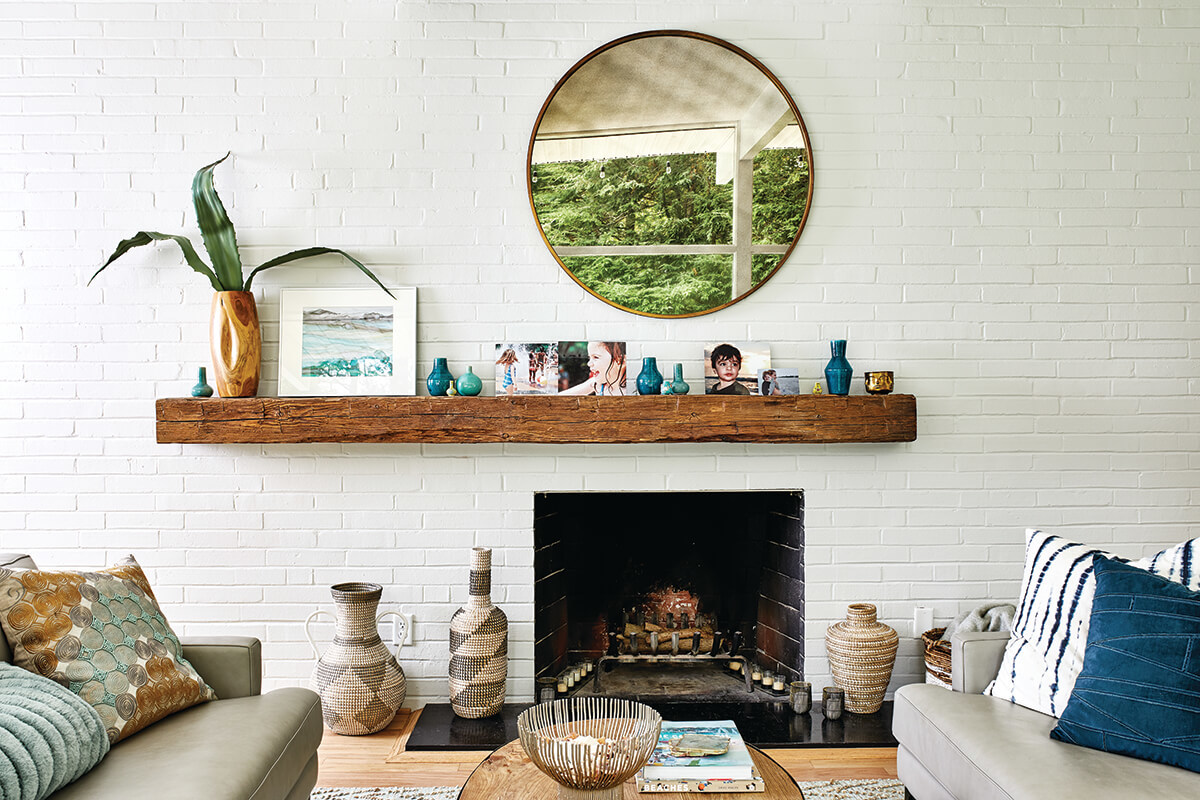 Before her kids left that summer for camp, she asked what they wanted to keep, and got rid of everything else. Seriously. Smokler put her house on the market and started giving things away. It was still months before Smokler would receive a bipolar diagnosis, but she says she can now look back at her extreme behavior and know what it represented.
When her kids returned home at the end of that summer and found that mom had, in fact, gotten rid of almost every single thing from their old life, save for the few items they had specified, it took them by surprise. "I thought I had done my due diligence," says Smokler. But now she could see that for her kids, "It seemed like they had landed on Mars." Also soon to be gone was their traditional two-story home in Mt. Washington, replaced now by a mid-century rancher in Pikesvillle. Smokler had found the house that summer and closed on it in October 2017. At least the pool and basketball hoop helped soften the blow, but while Smokler saw it as a "good, fresh, clean start," for the kids, it was shocking.
Smokler moved into her new house the end of that year, intending to renovate about 30 percent, but at every turn she found more and more she wanted to change. Her wish grew: opening the wall between the kitchen and the dining room so the sun could pour in, renovating the bathrooms, widening doorways, refurbishing the pool, adding a laundry room, re-doing the kitchen.
The couple who sold Smokler the property were the second owners of the house, built by developer Gordon E. Sugar. Sugar was known for his mid-century modern homes, built between the 1940s to the 1960s, in an area known affectionately as Sugarville. The home was last renovated in the '70s, and when Smokler moved in, there was lots of wood paneling and "the window curtains coordinated to the dust ruffles to the bedding." But the bones were good.
While her three kids, now ages 11, 13, and 15, spent extra time with Jeff, Smokler lived in the house during all the renovations. For over a month, a makeshift kitchen was set up in her boys' bathroom, outfitted with a crockpot and coffee pot. "It was a lot of pizza," she recalls. It wasn't until this past May that the house finally felt complete enough for her to ask her children, "Do you think it was worth it?" (And anyone who has kids knows that question was answered with a lot of eye rolling and finally an admission: It was worth it.)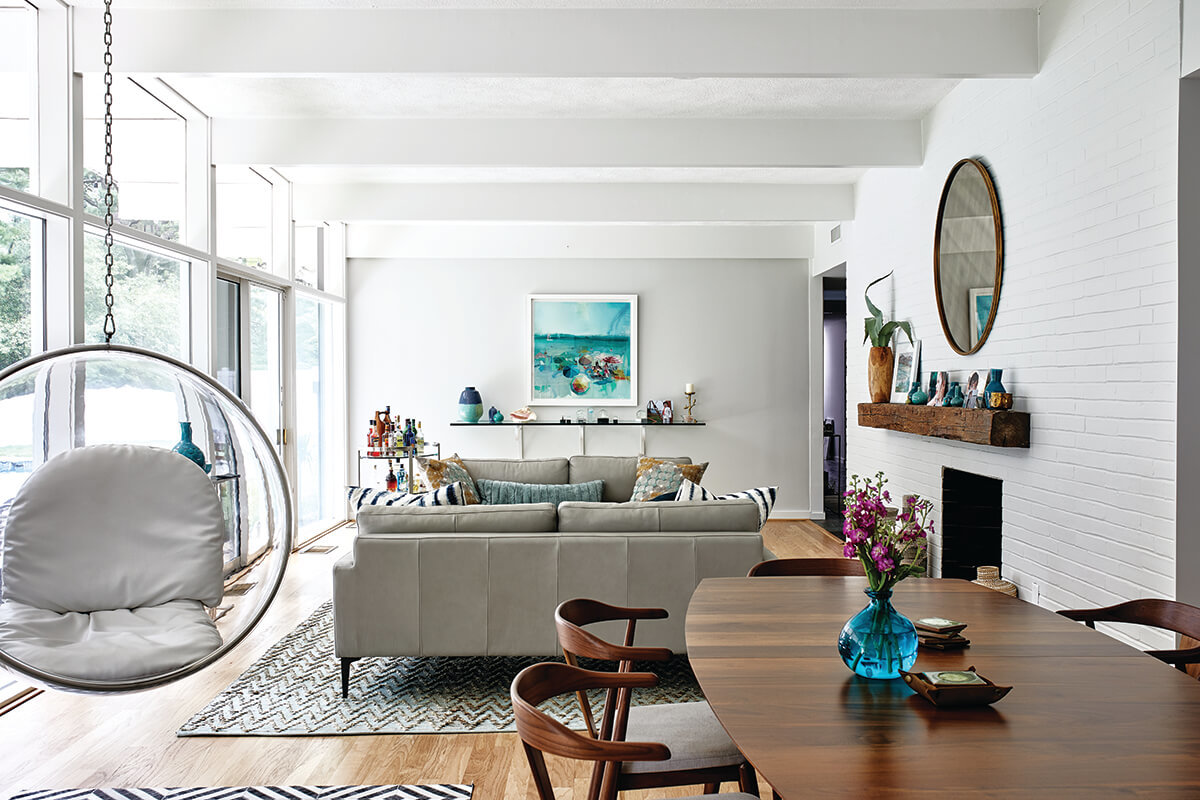 But for Smokler, there was no hesitation. "I love this house," she says, sitting on her West Elm leather couch in the living room filled with a wall of windows, light rolling off the clean white walls, and perfectly placed snow globes, sea glass, and sand dollars. It looks like something out of a catalog. But lest you think her life is perfect and clean, Leo, her Australian labradoodle, will later jump in the pool and then come tromping through the house, shaking water everywhere and redolent with wet dog smell. And part of her new kitchen island is already chipped, probably from one of her kids throwing something into the sink. "But I have perspective in this house," she says. "That I'm not so precious about everything."
The house now represents the peace that Smokler can finally embrace. Her mental health is under control now thanks to hard work, family support, and medication.
It wasn't easy. "Up until May, I was just crying and staying in bed," admits Smokler. "I totally underestimated how much leaving Scary Mommy would hit me." Smokler sold the site in February 2015 but stayed on as chief content officer. In May of 2018, citing creative differences, she left for good. Smokler thought that the two and a half years since she had sold Scary Mommy would help her be emotionally detached. "I thought it would feel nothing but good to quit and walk away. And it did for the first two weeks."
She enjoyed not going to New York and getting to really be home, but then, she thought, "Now what?" It took 10 months to figure out the direction she wanted to go. And now, "I'm excited. I'm actually really excited." Though she admits she has Scary Mommy blocked on Facebook, in the last month she has been able to talk about it without crying. "I'm starting to be able to just be proud of it and look at it with affection and not second guess."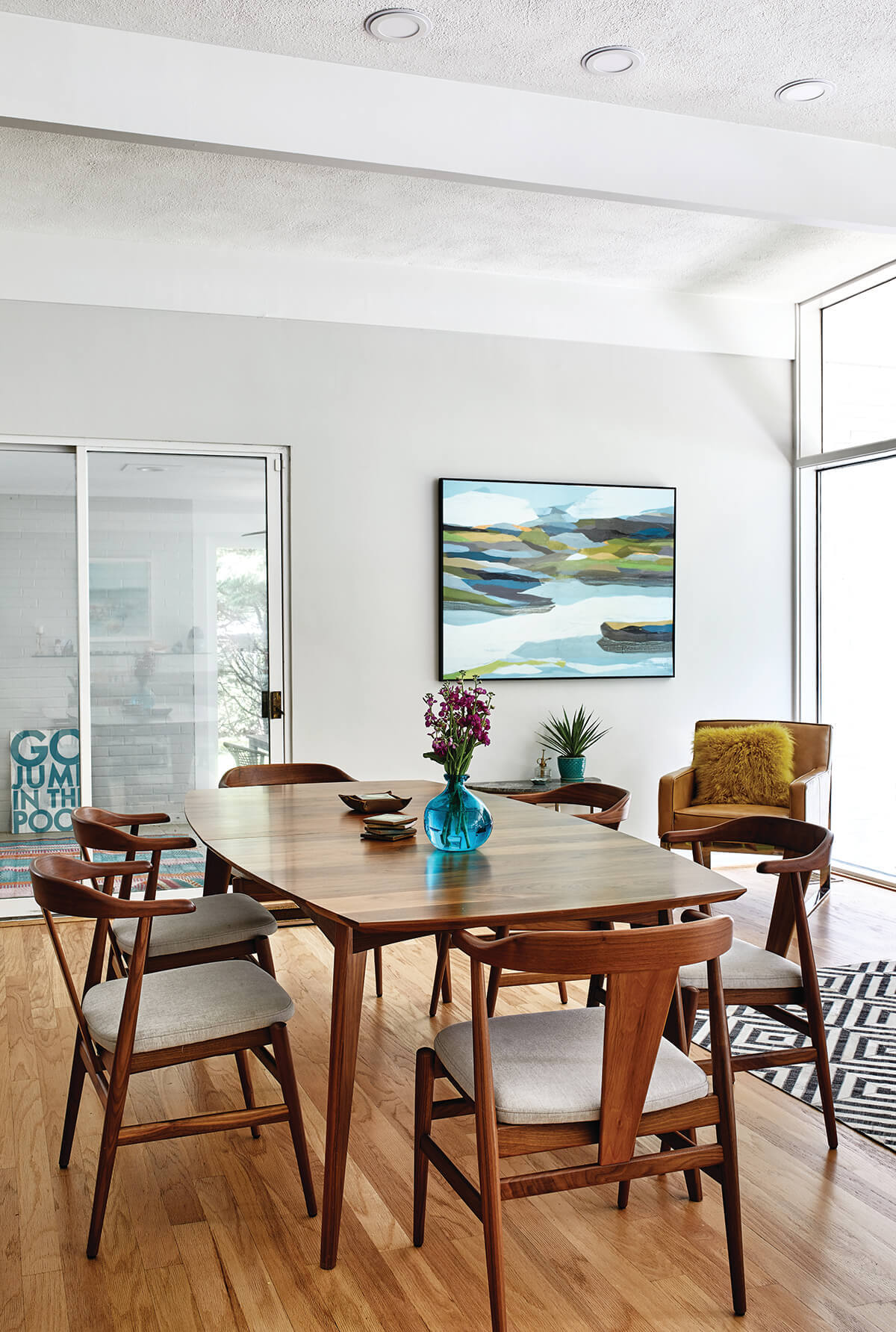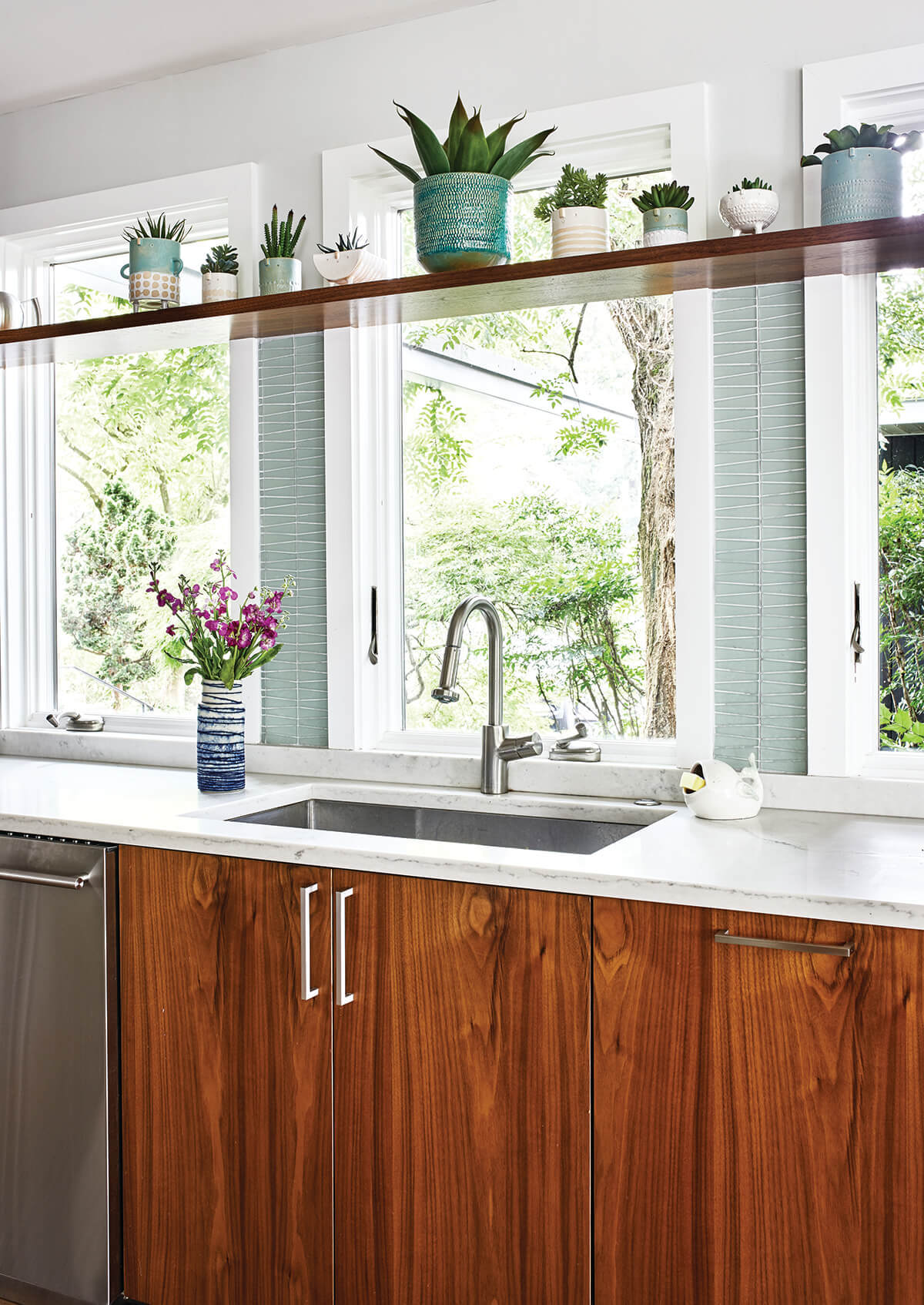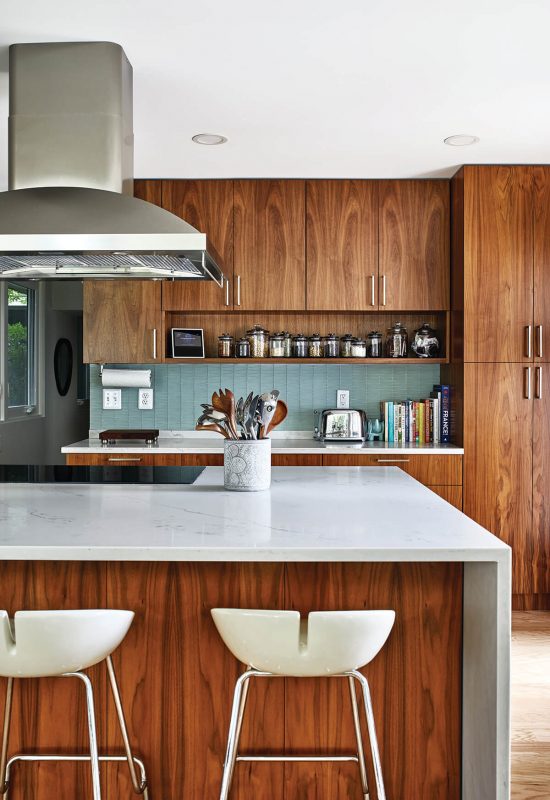 The house has been instrumental in that. Smokler gets a lot of inspiration and calmness from water. "I grew up on the beach. Water has always been my happy place." Her new house not only has a giant—12-foot-deep—pool that swallows most of the backyard (including a pool house that is stocked with towels, a little powder room, and an outdoor bar) but also houses two mirrors that reflect the ripples and movement of the pool, positioned so Smokler can see them from her bedroom.
It was around that pool, last summer, that Smokler paced after not sleeping for five days—it was later diagnosed as a manic episode. It was 4 a.m., and Smokler had a vision of herself tripping on the diving board and falling into the pool. The next morning, her mother came over, saw the condition of her and the house, and took her to Sheppard Pratt.
And now, darkness has been replaced by brilliant natural light pouring into every crevice of her house, from every sky light and floor-to-ceiling window. "My family used to call me a vampire in my old house," says Smokler with a laugh. "I'd always have all the shades drawn, and it was dark." But this house represented the new Jill. And she knew she was the only person that could renovate it to her exact taste.
"It literally was my clean slate," she says. It was recovery from her marriage, her company, her health. "This house makes me happy."