This Baltimore Rowhome is a Love Letter to Bold Colors and Unique Patterns
Interior designer Emilie Schiller shows us around her home, which gives colonial-style elements a contemporary twist.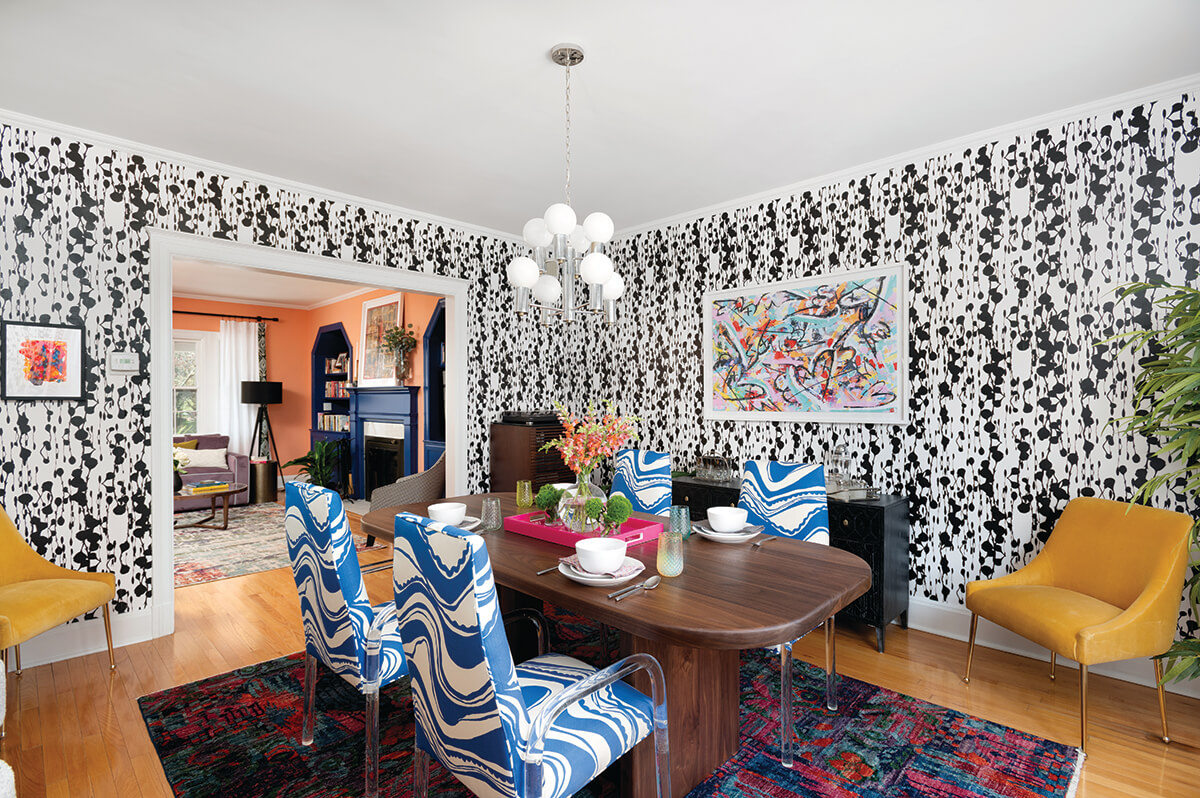 Old Meets Newel: Our house is a pretty typical Baltimore rowhouse. We have a lot of traditional elements, such as the casings around the doors, the fireplace mantel, and the newel posts on the stairs, so when we moved in my goal was to take some of those colonial-style elements and give them a contemporary twist.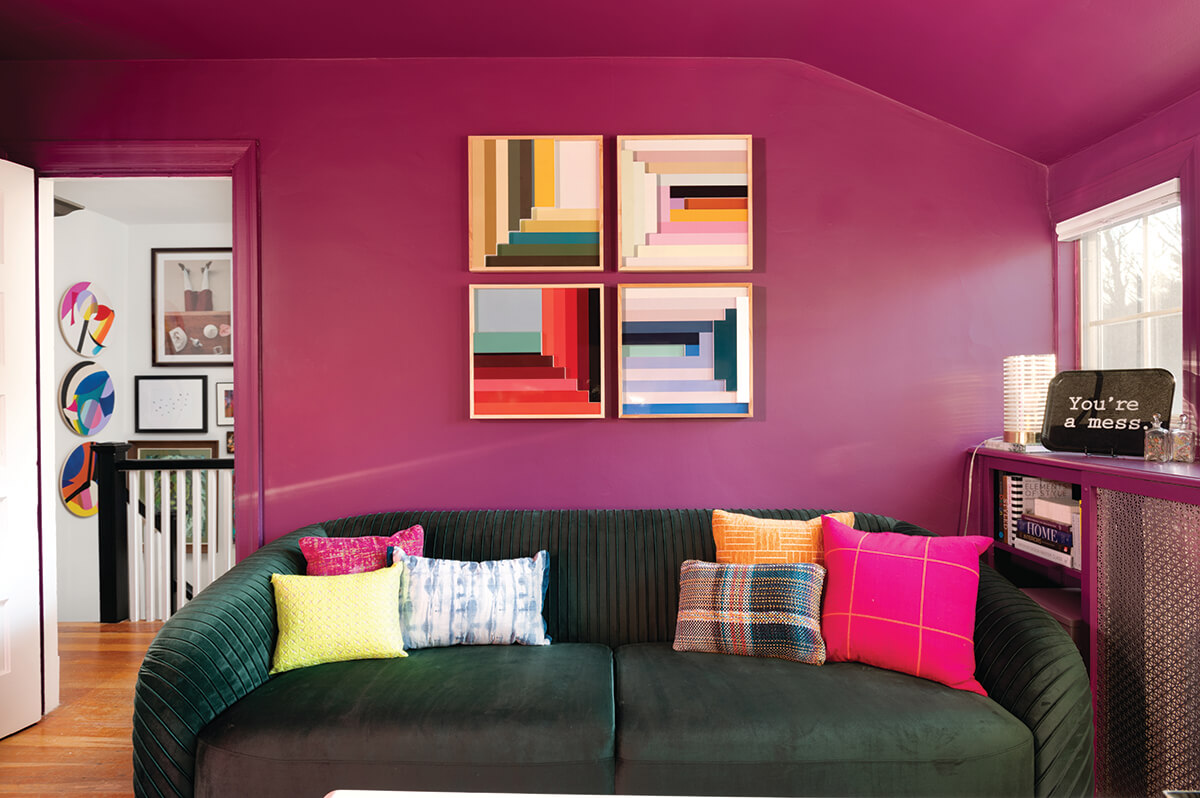 Your House is You: Nothing is more disorienting to me than going to the house of a person who is fun and energetic and seeing none of that personality reflected back at me in their space. I know everyone is different and everyone has different interests, so while I don't think every house needs to be as bold as ours, I do think everyone's house should make them happy when they look at it, be inclusive of things they love, and tell me something about them.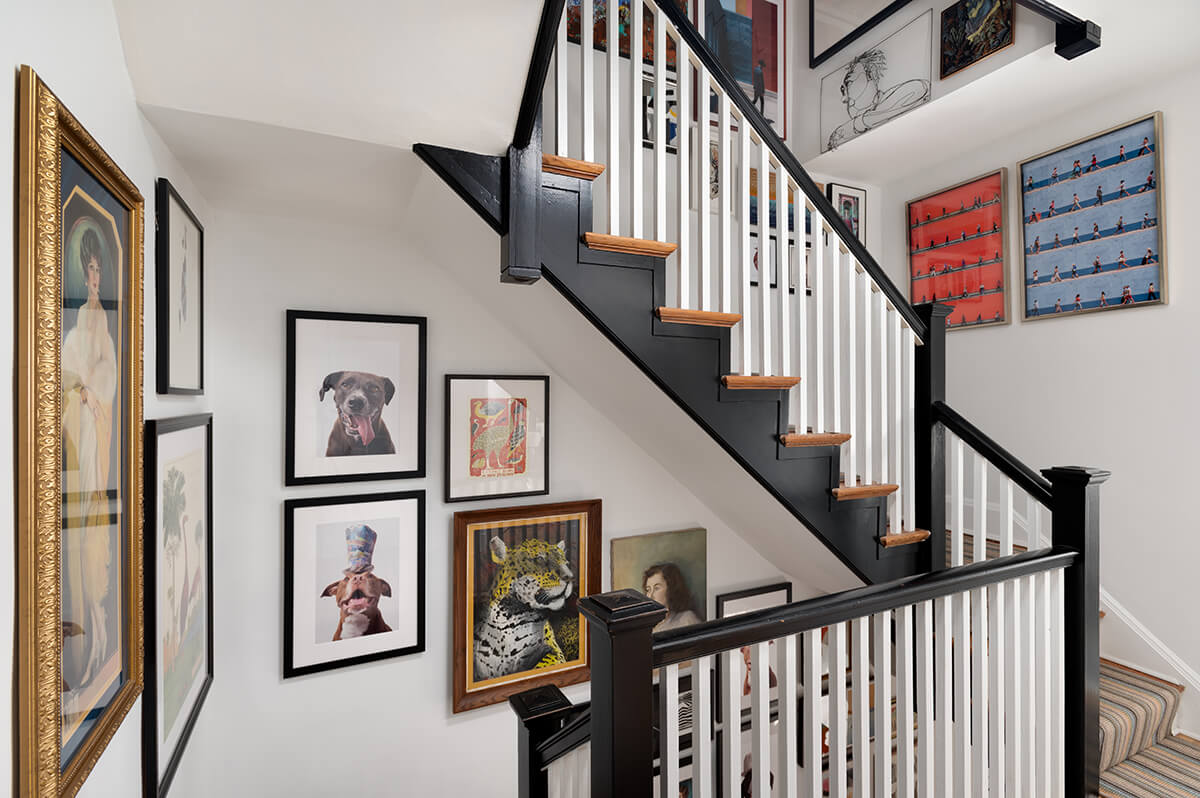 No Beauty Without Color: I could not do a neutral kitchen. The first thing I knew was that I was going to do a diamond black-and-white pattern on the floor; that was non-negotiable. Knowing that, the decision became what color to do the cabinets. The color is called sundried tomato, which is ironic because I don't actually like tomatoes. From there, it was really about choosing a backsplash tile. This was where I wanted to complement some of the living and dining room colors, which I knew were going to have shades of blues and purples. Bringing in these colors also made the space feel less formal and more fun. I was really sad about the fact that we didn't actually have that much space to tile for a backsplash, so I thought, "Well, why don't we tile the back of the peninsula?" I went through a few iterations of patterns and my husband, Dave, ended up helping me come up with the final one and I love it. The back of the peninsula is one of my favorite parts about the kitchen.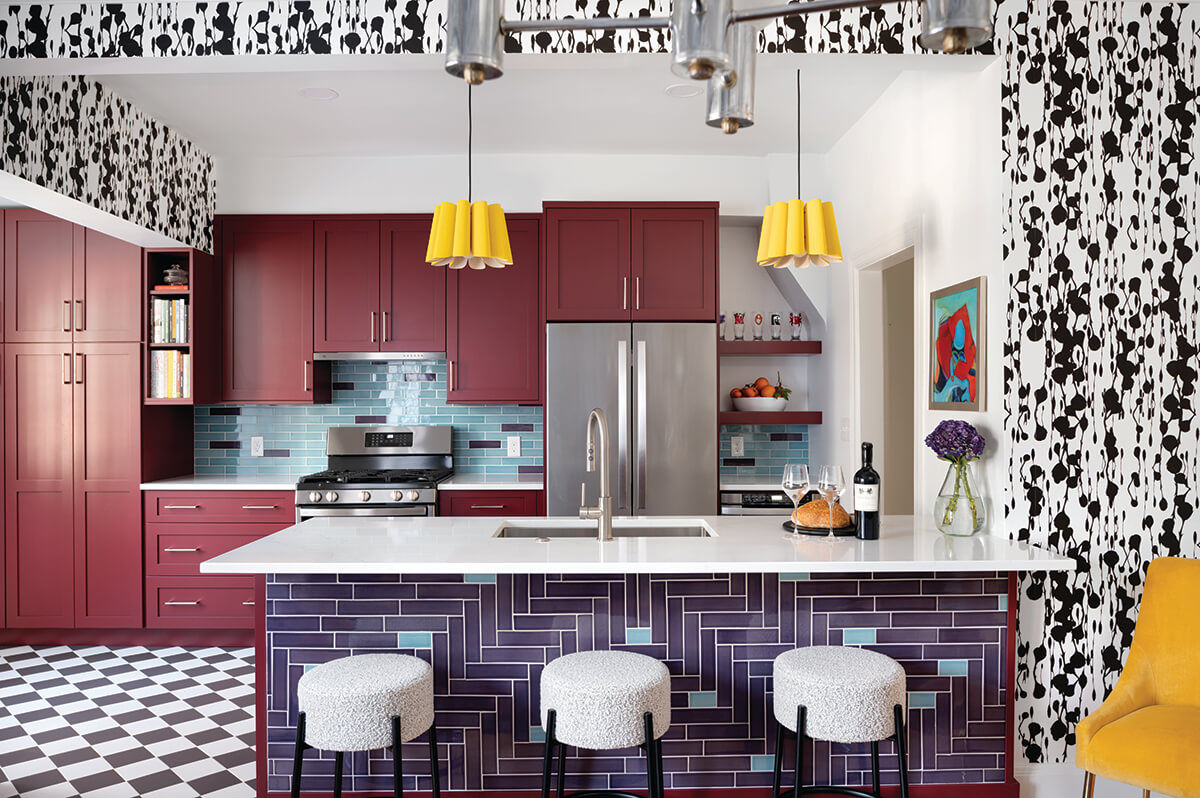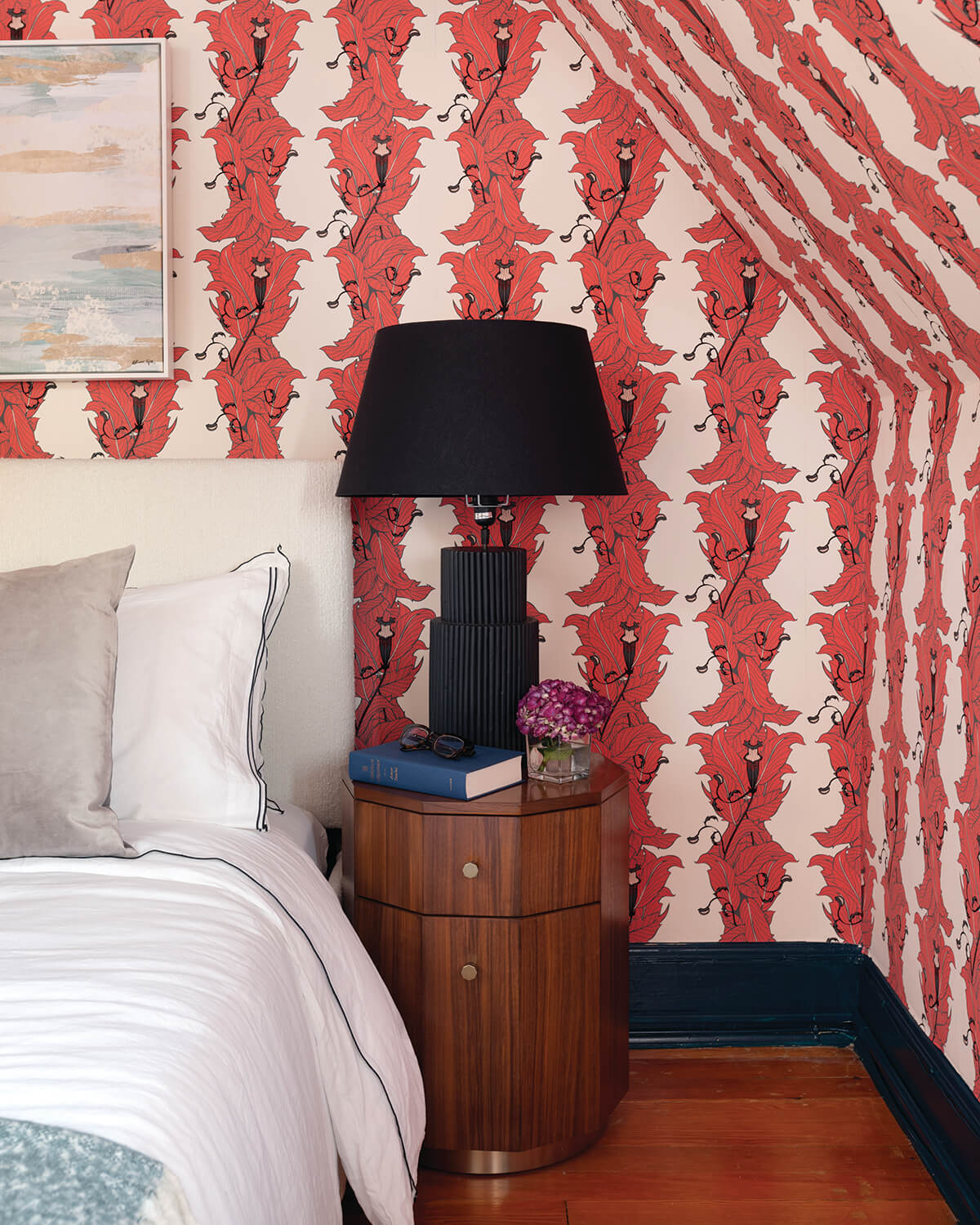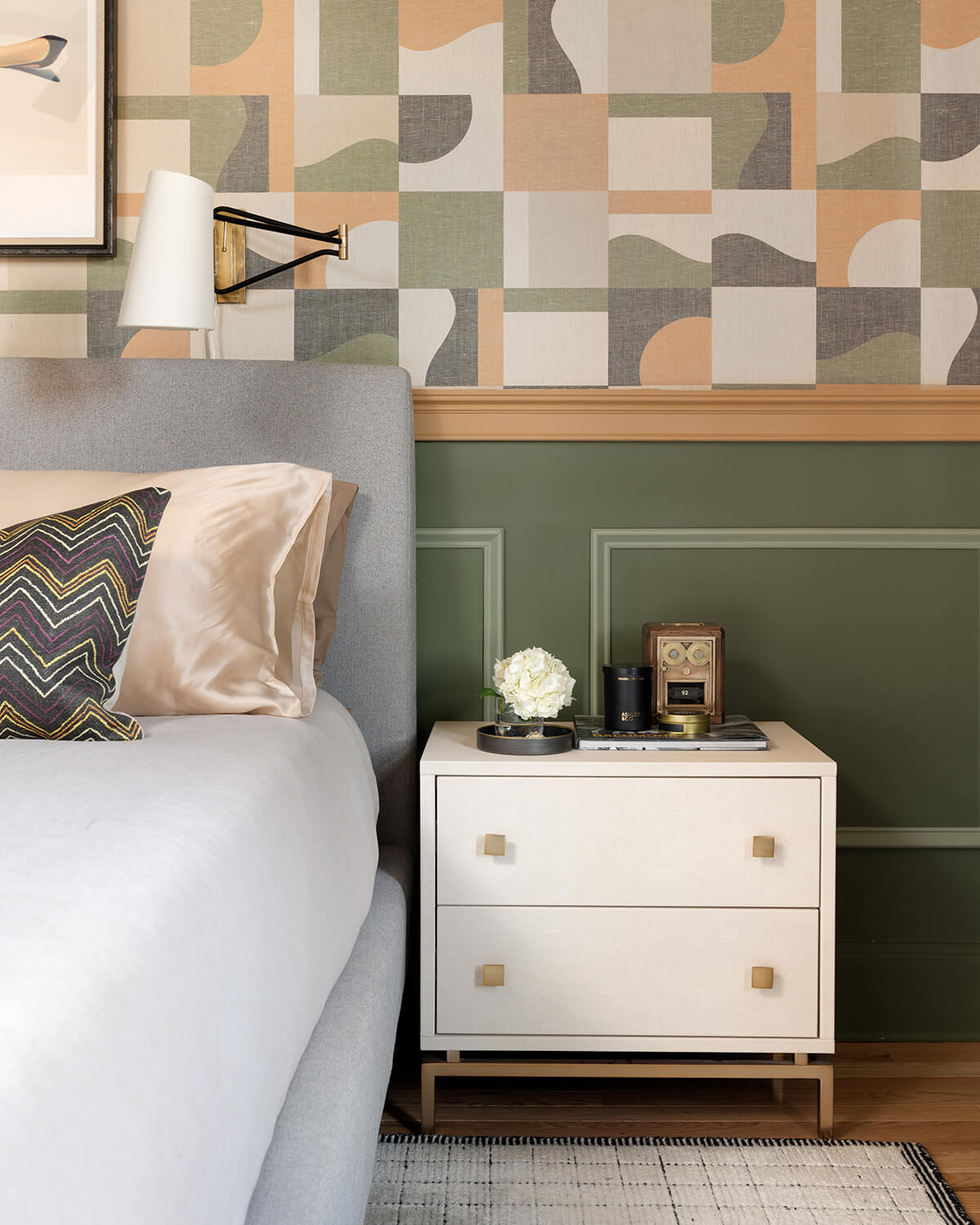 Have a Seat: The green swivel chair in the living room is one of my favorite pieces. Dave and I were in St. Michaels for the weekend and went to this place called AH Home. We loved the chair as soon as we saw it. Honestly, we thought it would be cute for our dogs to sit in—we are ridiculous. And it was on a massive sale, so I bought it knowing that in whatever house we moved to next, we would use it. It is now Dave's favorite place to sit in the living room.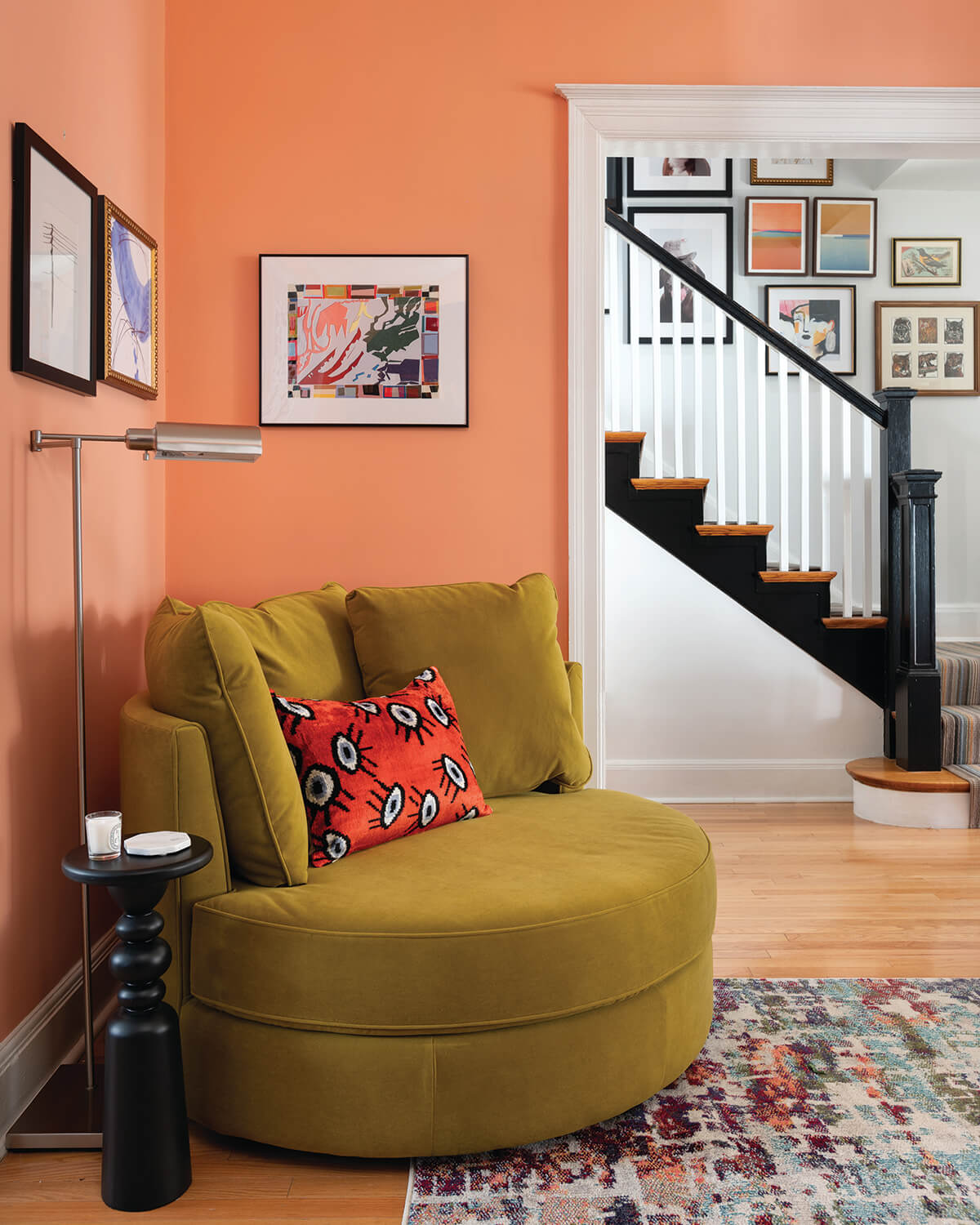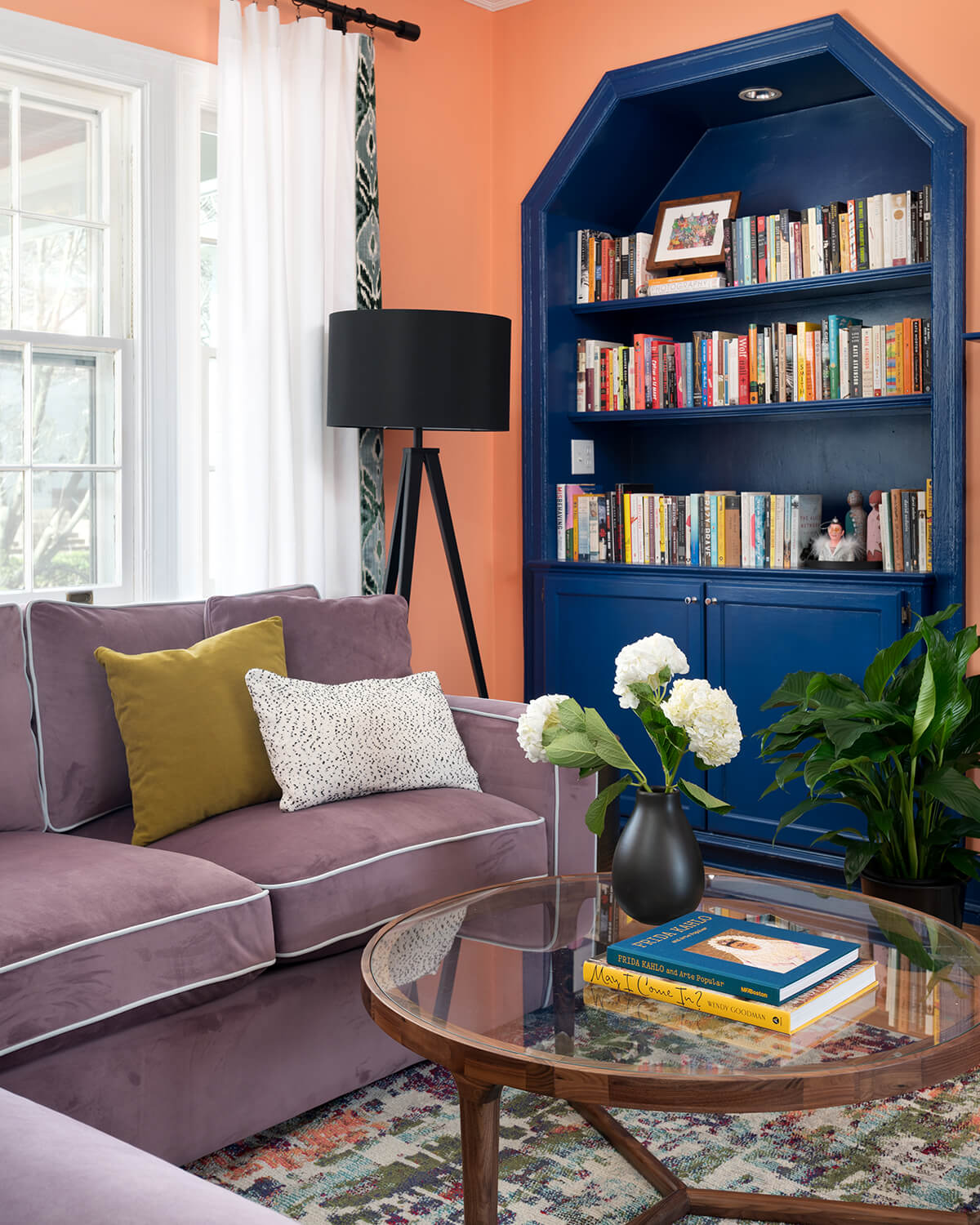 Show Your True Colors: I love my mom, but my love of color definitely isn't inherited. That said, her love of neutrals may be why I love color as much as I do. When I was growing up, my bedroom was always the place where I was allowed to pick whatever color I wanted, and that was always really fun for me and something that excited me and made me feel grown-up. My colors were pink, yellow, and green, in case you're curious!