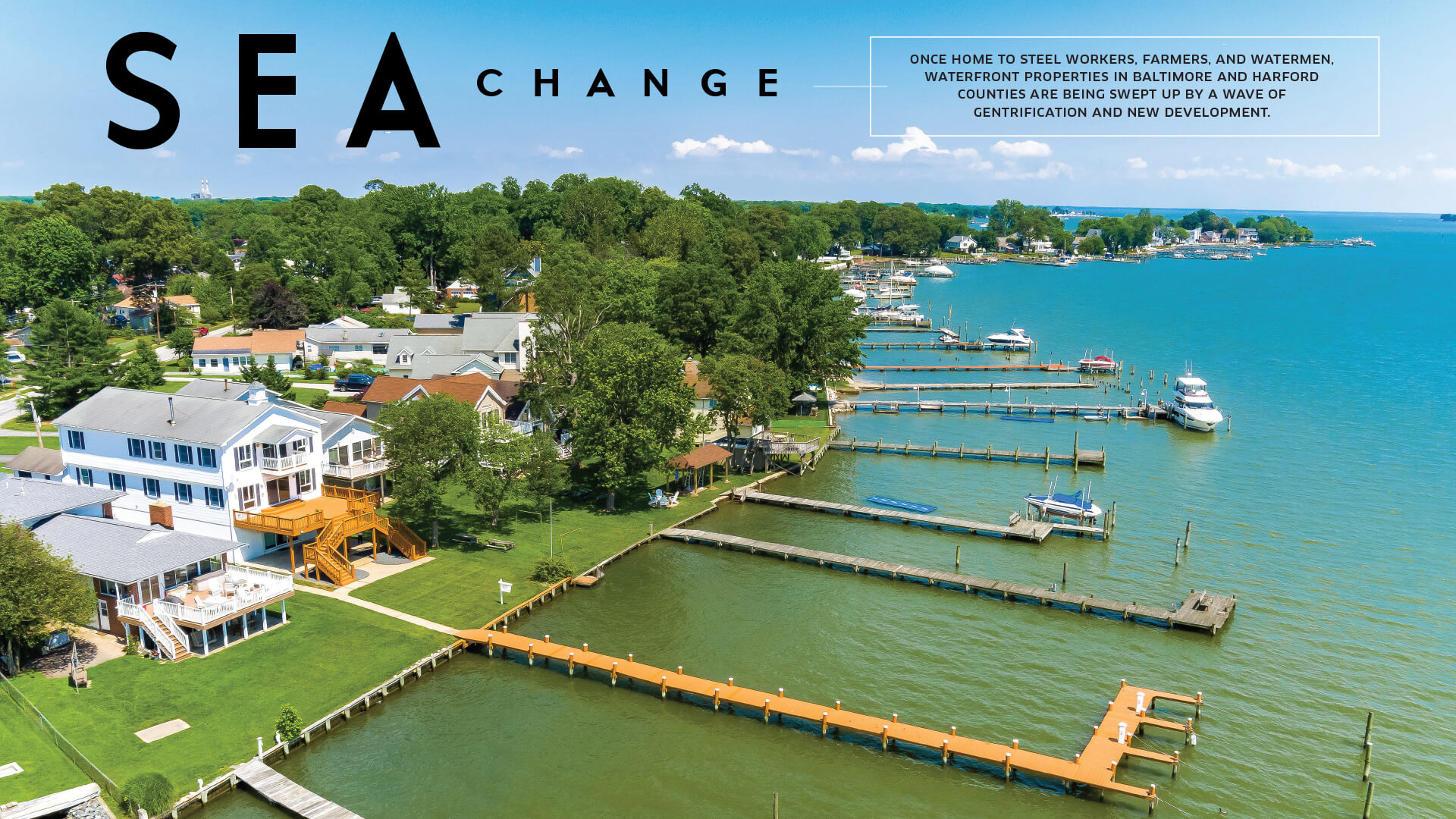 Real Estate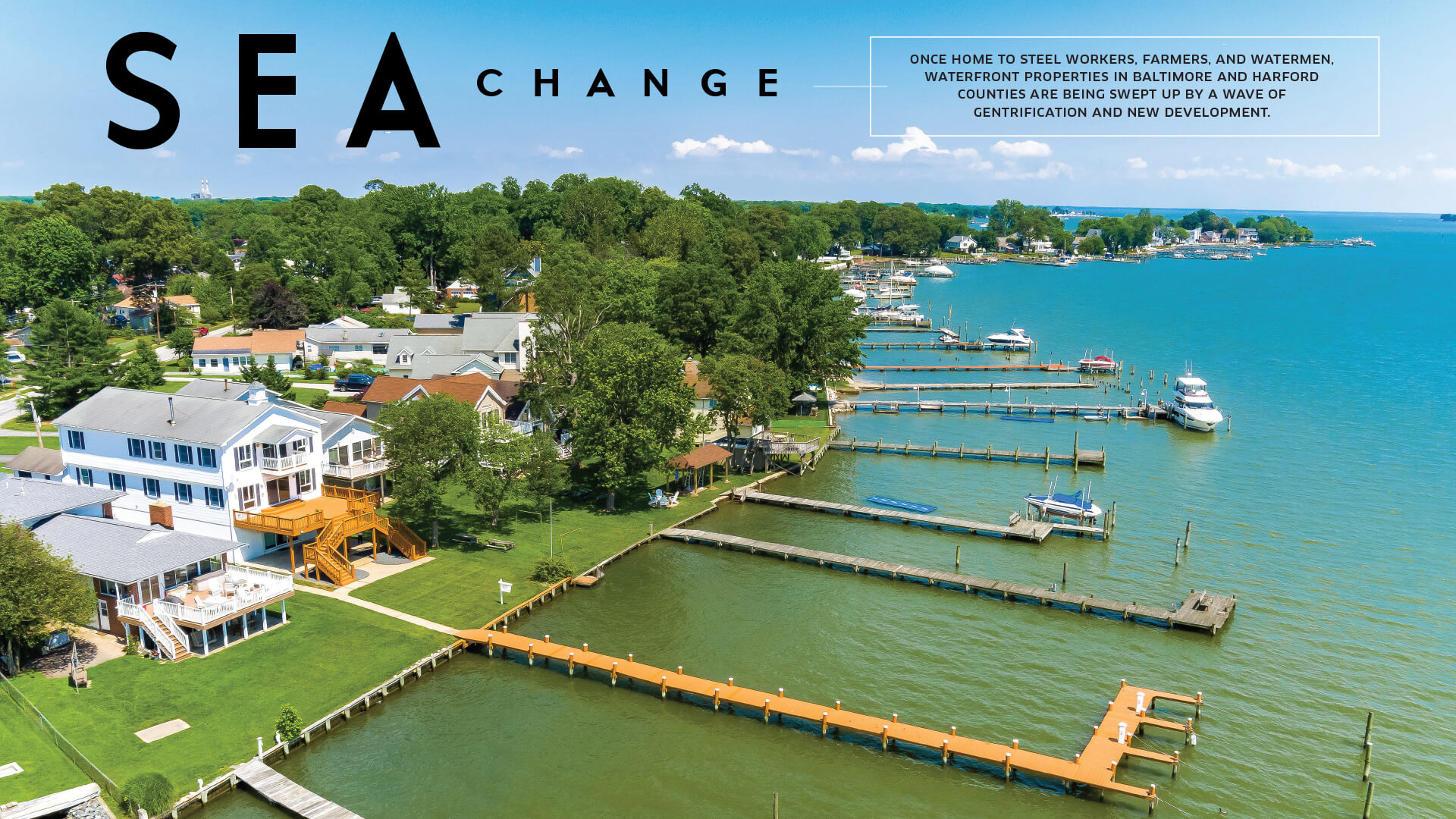 By Christianna McCausland
Photography by Mike Morgan
---
Opening Spread
New and renovated homes in Middle River can be seen by drone. COURTESY OF SKIP TOLLEY OF EXP REALTY, HOMETRACK REAL ESTATE MARKETING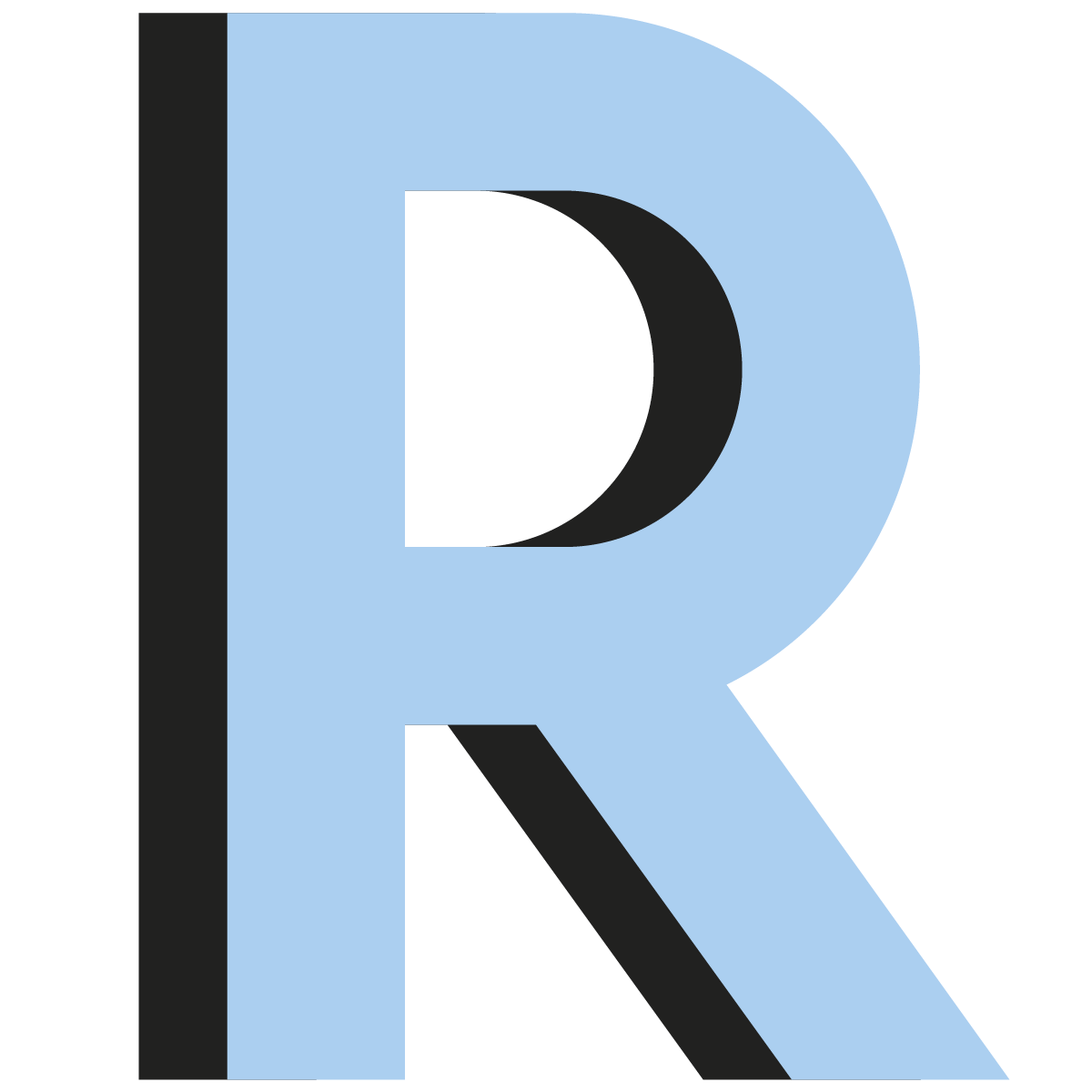 RICHARD HEAD CAUGHT ONE OF HIS FIRST fish on Bullneck Creek in Dundalk when he was 10 years old. His parents had moved to the area from New Jersey during the Great Depression because Bethlehem Steel was not only hiring, but also creating an entire town to house its growing workforce. With a $2,000 loan, his parents were able to purchase a home.
For Head, who is now 90, it was an idyllic childhood. When he was fishing on Bullneck Creek there was only one marina there, Martini's, and a few houses surrounded by farms. During World War II, his mom and the other mothers in the neighborhood would take the kids to swim at the beach off Sollers Point Road. After high school, he got a job at Penwood Power Station in Sparrows Point. He did time in the U.S. Navy and got married while on leave in July 1952. After his military service, he and his wife bought one of the new homes being built in Dundalk's Eastfield neighborhood for about $9,000. They lived there for 47 years and spent much of their time fishing and crabbing.
Today, Head lives on Bear Creek, only one creek over from his first fishing foray. He and his wife bought the home in the 1990s for about $80,000 and one of their sons lived in the cottage on the property while they continued to live in Eastfield.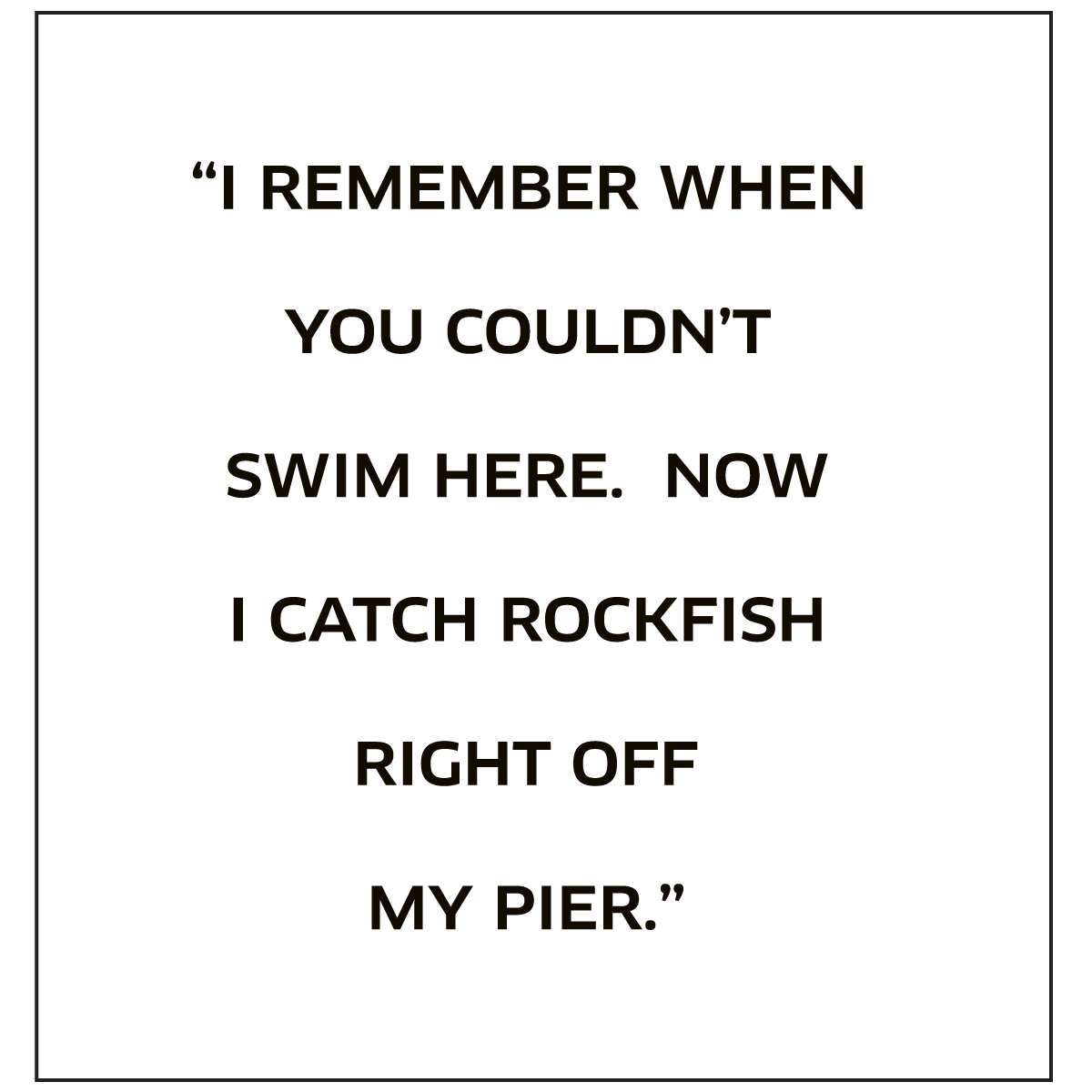 "I never wanted to be on the water because of the upkeep on the piers and all," says Head. Instead, he would trailer his fishing boat to community ramps. Still, he says, "I grew fond of [being on the water]." Eventually he and his wife sold their home and built a modular home at the back of the 100-foot-by-300-foot lot. They kept the original cottage as a workshop. The newer home sits on a gravel foundation and was raised about four feet to avoid flooding.
Homes built further back from the waterline and on higher ground are just one way the waterfront of Head's youth has been completely transformed. In the decades he's lived around Dundalk, Head saw the beaches closed due to pollution from the steel mill and areas that were once dirt roads and fields converted into homes and marinas. He saw Bethlehem Steel flourish, flounder, and close, and Amazon's expansive distribution center open.
Still, the biggest change he's seen has nothing to do with real estate.
"The biggest change is in the water quality," says Head, who remains a passionate fisherman and keeps meticulous logbooks of his fishing trips. "I remember when you couldn't swim here. You'd get this orange powder that would stick to your skin. Now I catch rockfish right off my pier."
Improved water quality is just one more reason these communities are more attractive than ever before to homebuyers. Head's pier is littered with the gear that denotes the life of a passionate waterman, including crab pots where he can pull in a nice catch to steam for dinner. From that same pier you can look a few yards up the creek and see the next wave of change in the neighborhood—a waterfront townhome community built in 2016-17 by Ryan Homes. Those homes sell from the mid-$300,000s to over $400,000.
Call it a renaissance—or call it gentrification. Whatever the case, homebuyers and developers are clambering to purchase waterfront homes near Baltimore that were once popular only with farmers, watermen, and factory workers. As demand for waterfront living increases and supply dwindles, areas like Dundalk, Middle River, and Essex are the last bastion of available waterfront homesites. Unlike other areas of the coast, these neighborhoods are only 30 minutes away from major metropolitan centers like Baltimore, Hunt Valley, and White Marsh. But while they were once considered affordable, the opportunity to snap up a bargain may already have passed.
Niya Davis is a realtor and associate broker with Harris Hawkins & Co., specializing in Baltimore City and eastern Baltimore County. As a child she lived for a time in Essex, too. While she doesn't deal exclusively in waterfront properties, she's seen the change in areas like Essex, Dundalk, and Middle River. Many of her buyers are escaping city life for the relatively slower pace of the county, and, unlike the more expensive areas like Owings Mills, these communities are at least relatively affordable.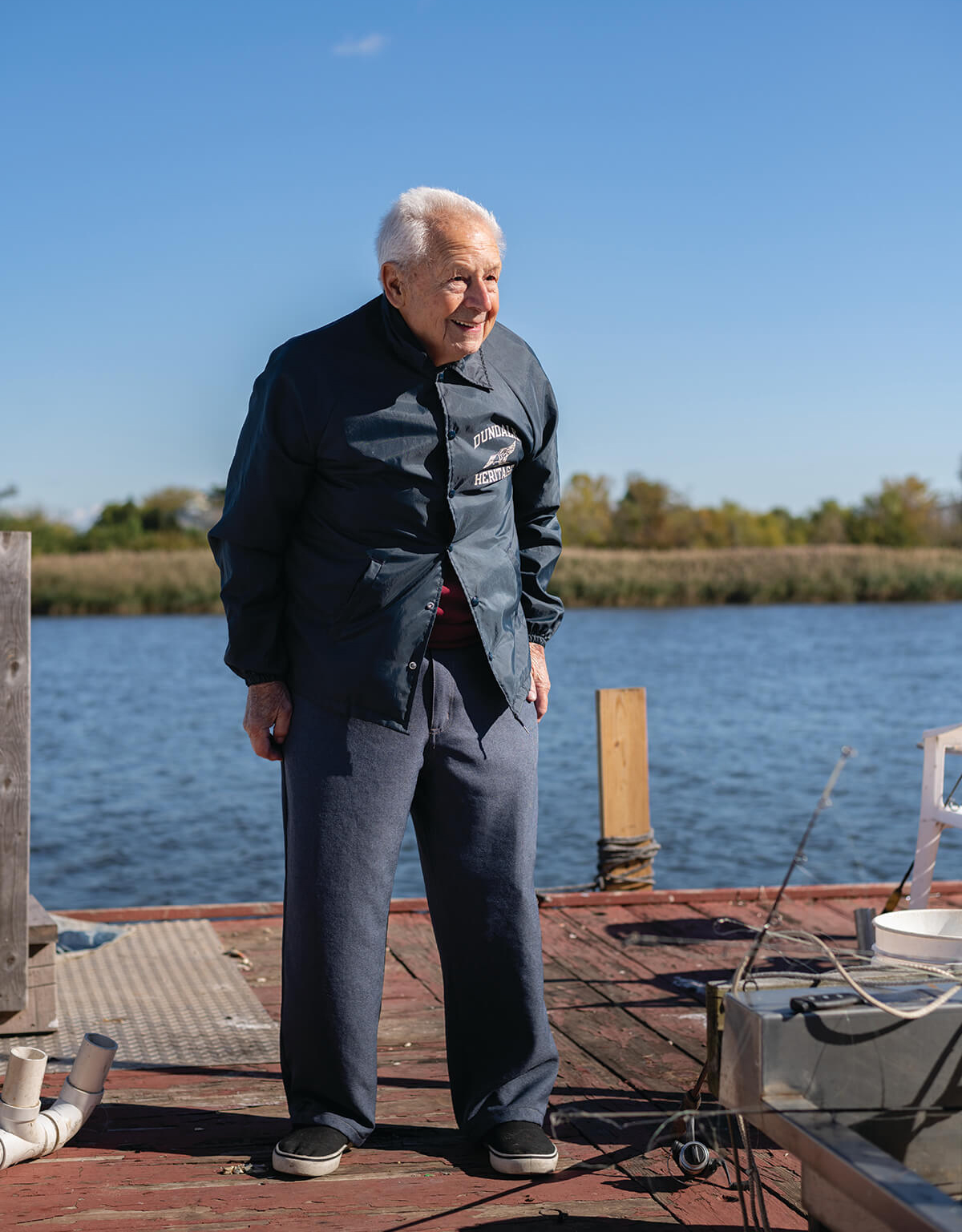 Richard Head, 90, stands on his pier in Dundalk.
"These were strictly townhome communities at one time, but you see a lot more single-family communities, and new construction is hot now," she says. "The demand is driving up, too. People didn't always migrate to these areas, but with demand being high and inventory low, and with economic development like improved shopping centers, it's driving people to them."
According to Bright MLS, the region's multiple list service, median sale prices (MSP) are on the rise across many of these areas. In Dundalk, MSP went from $150,000 in 2019 to $185,000 in 2021. Middle River went from $235,000 to $275,000 over the course of the same years. Spots in Anne Arundel County, like Edgewater, had been more affordable than their Annapolis neighbors. They too are now running an MSP of $474,450, a 14.3 percent increase over 2019.
The average goes up exponentially on the water. The waterfront properties that sold in Edgewater, Essex, Dundalk, and Middle River in 2021 ran the gamut from a tiny bungalow ripe for rehab at $199,000 to million-dollar mansions. The result is a median sold price of $715,000.
Davis says that there is a lot of real estate investing taking place. "People are rehabbing the older homes or tearing them down to build bigger homes while big name builders—Lennar Homes, Ryan Homes—are also coming in."
⇓ Article continues below ⇓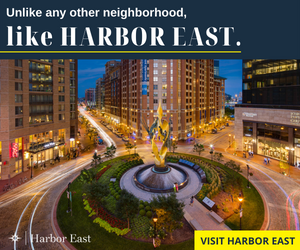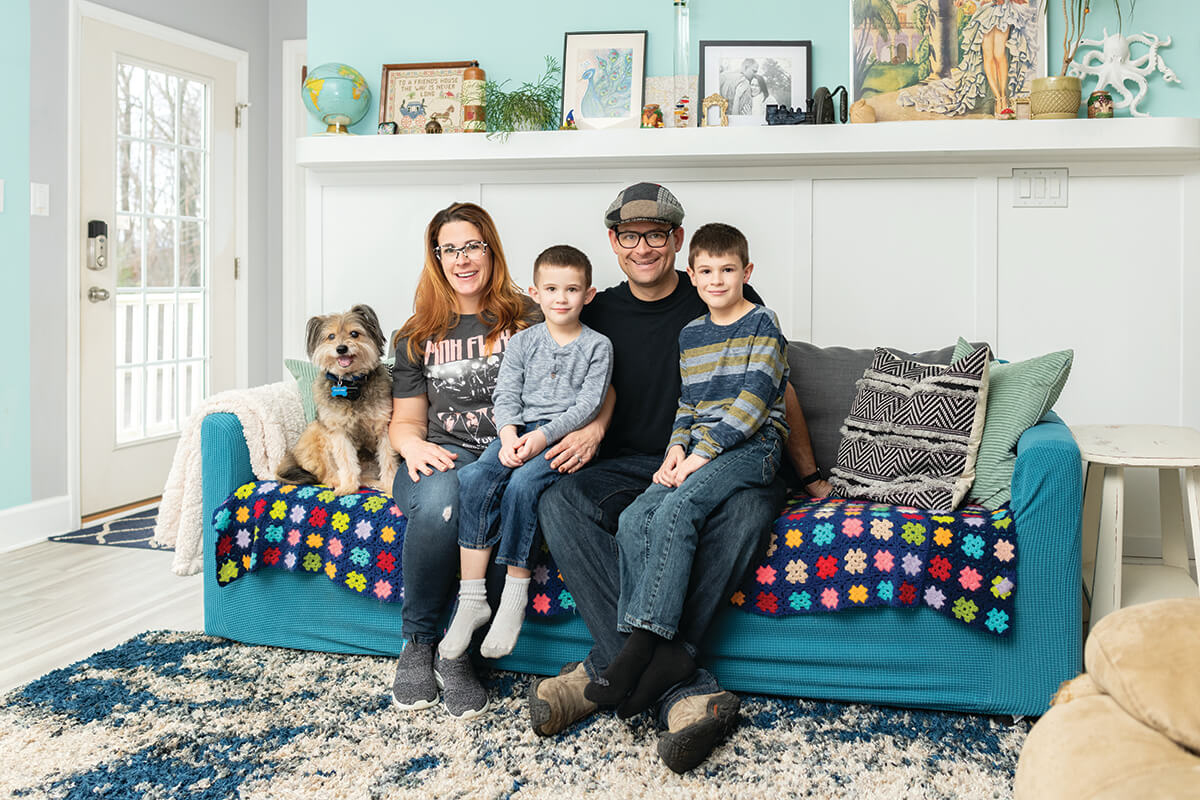 Zack and Rachael Belcher say waterfront living in Chase is perfect for families.
ZACK BELCHER AND HIS WIFE, Rachael, were not in the market to buy a home, much less one on the water. They happened to be walking their dog in Gunpowder Falls State Park when they saw a sign that said, "waterfront property for sale," and they decided to take a look, just for fun.
"We weren't looking for a house, but we fell in love with the property immediately," says Zack. The lot was in Chase, Maryland, just north of Middle River. The three-quarter acre property had 100 feet of waterfront on the Bird River in a quiet neighborhood at the end of a dead-end street. The house, however, was less than awe-inspiring. Rachael explains that in the local vernacular it was what's called a "shore shack." The small, one-story bungalow had been temporary housing at Aberdeen Proving Ground at one time before being moved to the lot purchased by the Belchers.
The couple tried to put the vision of that waterfront property aside but couldn't stop thinking about it. Finally, they went back and found the price had dropped. They ended up purchasing the property partially in cash for $215,000 in 2014. They immediately set about renovating the home to make it functional for themselves and their two sons, now ages five and seven. But shortly after getting the electricity turned on, the house suffered a fire and burned down. Both are, ironically, employed by the Baltimore County Fire Department—Zack as a driver, Rachael as a paramedic—but Zack also had previous experience working with a contractor. The couple designed a new home within the original footprint of the old home, as required by Chesapeake Bay Critical Area guidelines. By adding more floors, they were able to gain more square footage.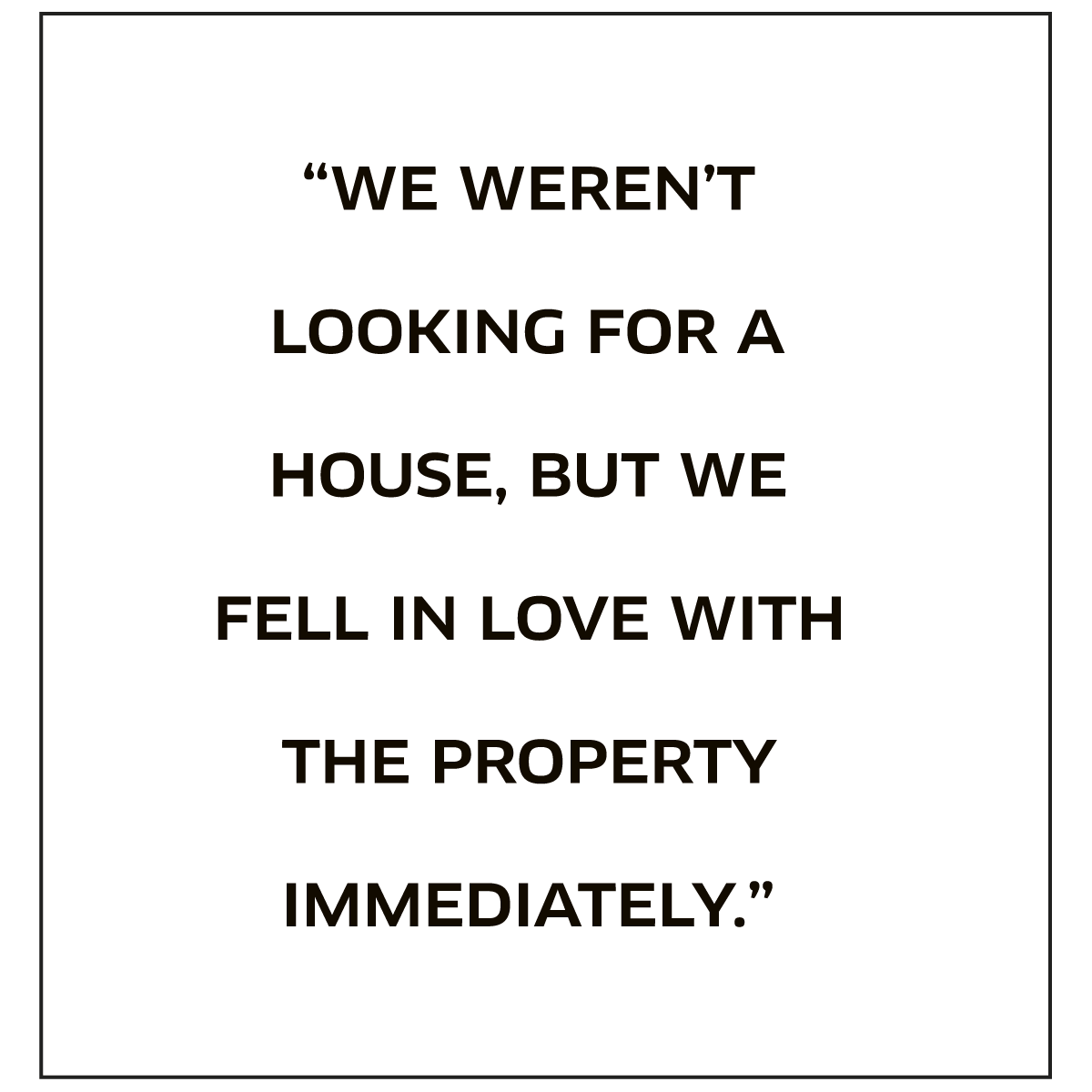 "Instead of going out we went up," says Rachael.
The Belchers moved into the new three-bedroom, three-and-a-half bath home in 2016. They renovated the dilapidated bulkhead and built a pier. They now have room for their two boats and their kayaks. Despite being in a neighborhood, the house feels rural, and they enjoy the wildlife: turtles and singing tree frogs and especially the bald eagle nesting site across the water. The kids, they say with a laugh, are spoiled.
"We can jump in the boat and go for a half-hour boat ride when they get home from school without having to get the boat ready and trailer it somewhere," says Zack.
The Belchers aren't alone in their migration to the waterfront lifestyle. They have a few friends who have also recently moved to the area. "I think more people are recreationally crabbing and fishing, especially after COVID," says Zack. "Lots of people were looking for boats and to be on the water just to be away from people."
With new development comes the potential for conflicts. Dirk Schwenk, an attorney at Baylaw LLC in Annapolis, has been in maritime law for two decades, including a stint with the Port of Baltimore. Over the course of his years in practice he saw enough litigation related to piers, buildable area, view issues, encroachment, and general homeowner riparian rights—the rights one gets in buying waterfront property—that he made it his primary area of practice in 2010. Having seen the old three-season cottages disappear in his area, this is a trend he understands.
"Here, almost all that housing stock is gone and has been torn down and restarted," he says. "For the few places that are left, you're paying for the lot, not the house, and it's really very expensive, so it doesn't surprise me that eastern Baltimore County and even northern Anne Arundel County, areas that are traditionally blue collar, are under pressure."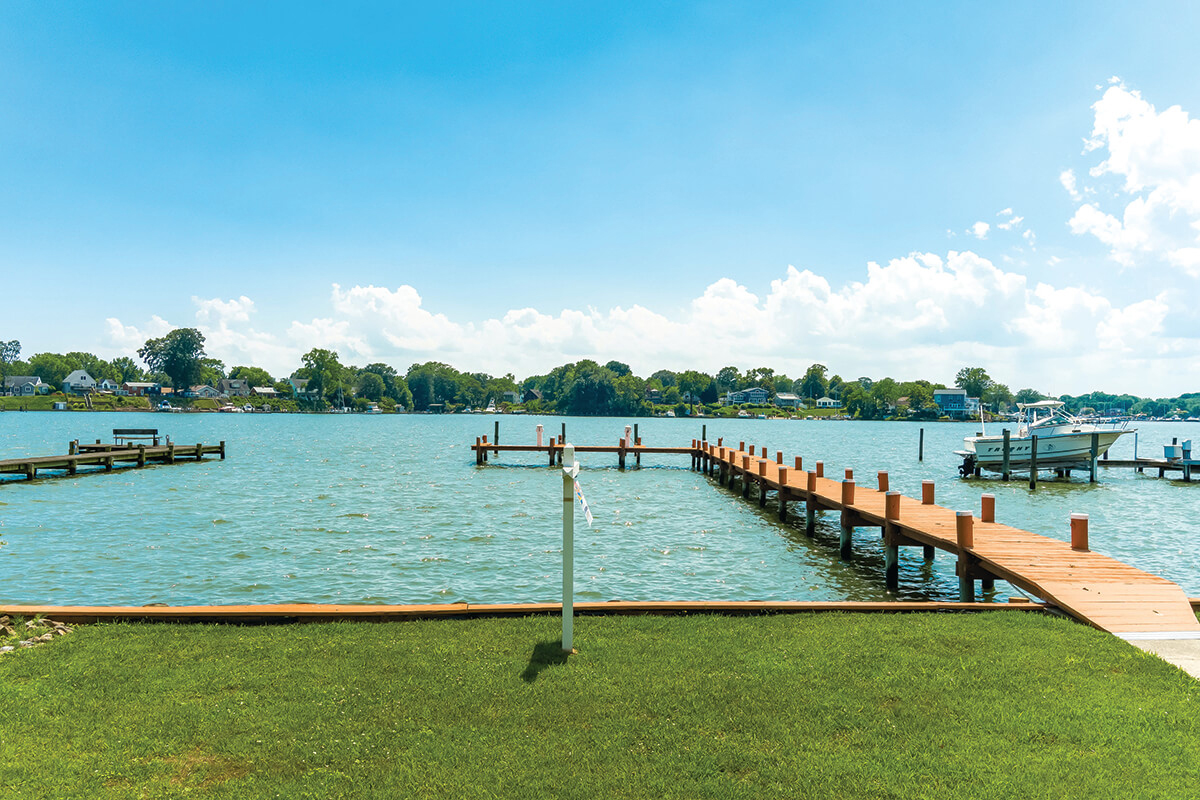 CAPTAIN WATERFRONT / COURTESY OF SKIP TOLLEY OF EXP REALTY, HOMETRACK REAL ESTATE MARKETING
In their enthusiasm to purchase a new home or tear down an old one, there are things potential homeowners can overlook. Most important is building codes. The first 1,000 feet from tidal water is the Chesapeake Bay Critical Area, and there are restrictions on how and what can be built in that area. Even more stringent, the first 100 feet from the water is the Critical Area Buffer, and any construction in that area faces significant restriction unless there's already a structure on-site.
"As a caution, I would tell people that if there is a building on the property when they purchase it, no matter the condition, do not tear it down without a definitive plan of how you're going to rebuild it," Schwenk says. "If you're right in the Critical Area, particularly if you're within the 100-foot Critical Area Buffer, you're not going to be able to rebuild unless you can absolutely demonstrate you're rebuilding within the footprint of the pre-existing structure. By tearing down you lose the benefit of having something there to compare to."
Schwenk says it's essential to understand one's riparian rights. While it may seem self-evident that when you buy a waterfront lot you can build a pier, that may not be the case. For example, in older waterfront communities it is not uncommon for the community association to own the strip of land near the waterline. That third party ownership can make it difficult to build that pier, says Schwenk. Additionally, if someone owns property between the lot and the waterline it also gets harder to defend one's view of the water.
⇓ Article continues below ⇓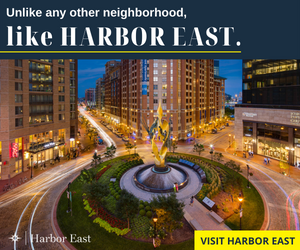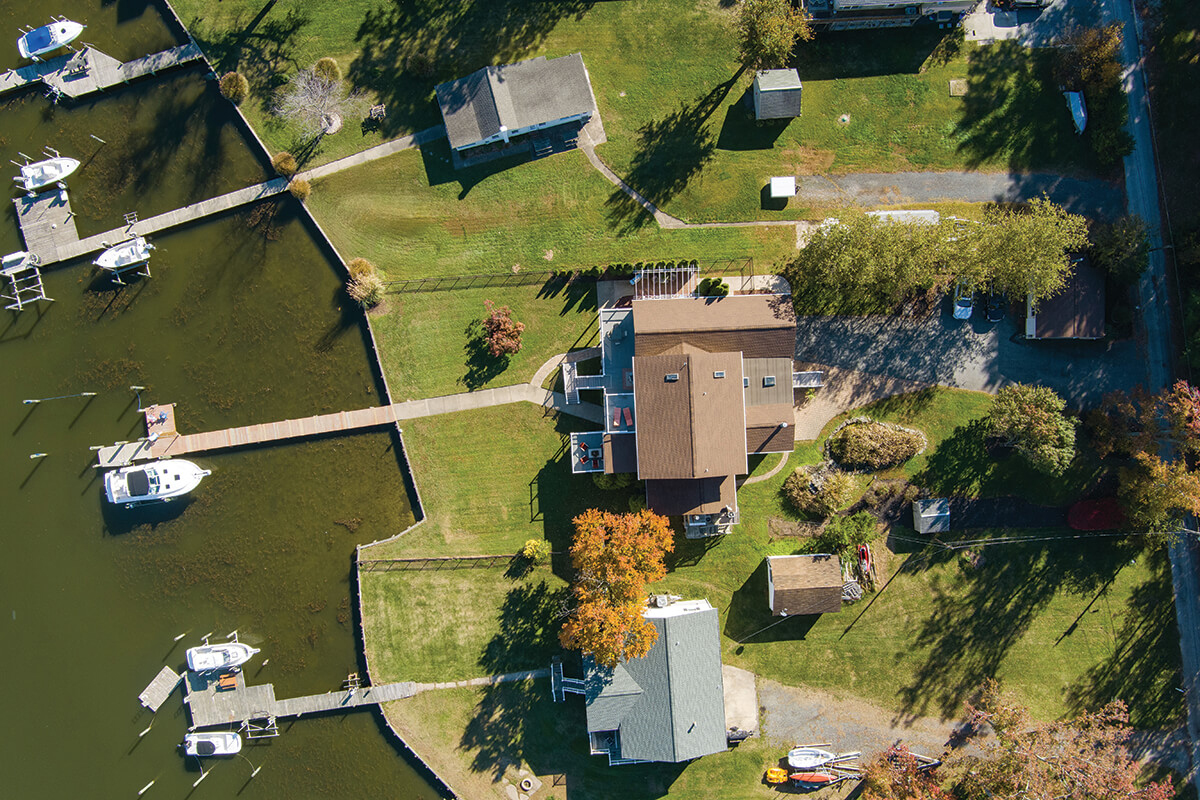 715 SENECA GARDEN ROAD, MIDDLE RIVER / COURTESY OF LINDA FELTS OF SAMSON PROPERTIES, HOMETRACK REAL ESTATE MARKETING.
MANY OF THESE POTENTIAL obstacles can be seen by poring over land records but aren't visible "in the real world," which is why Schwenk recommends homebuyers pay the extra money for a boundary survey, not just a location drawing.
Of course, being mindful of floods is essential, including unforeseen costs associated with risk mitigation.
"If [the property] is prone to flooding, maybe two feet above mean high water, sooner or later it will need to be rebuilt on stilts," says Schwenk. "And if it's currently eroding or disappearing, how much will it cost and how quickly can a permit be obtained to construct a bulkhead or other protection from erosion?"
Flood risk is real, especially in this era of sea level rise. These neighborhoods have already been hit hard by Mother Nature; when Hurricane Isabel landed in 2003, it sent storm surge waters averaging six feet into homes. Many homeowners did not have flood insurance and had to sell, often to savvy buyers with the means to rebuild on raised foundations. So while the uptick in waterfront home sales may be more obvious in the recent COVID-induced real estate feeding frenzy, the area has been transitioning away from modest shore homes for a number of years.
Richard Head remembers well the surge lapping at his doorstep.
"When it flooded during Isabel it came within about a foot of the house," he says. "It makes me wish I'd raised the house even higher than it is."
One of the reasons the Belchers like their home's site is that it sits 200 feet back from the water, which explains why it survived Isabel's storm surge when many others in the neighborhood did not.
"Isabel took out a lot of the 'shore shacks,' and that's why you see a lot of these newer homes, because the older homes were destroyed by the hurricane," says Rachael. "We're lucky as far as waterfront property goes that our risk for dangerous events is very low."
The change in eastern Baltimore County after Isabel is a phenomenon John Mutscheller, 61, has seen as well. The former Hunt Valley resident has kept a boat in Middle River since 1982 and just became a fulltime Middle River homeowner. He says the real estate along the waterfront has changed dramatically over time, getting far swankier. It's a change one might only see while cruising the area's waterways by boat.
"Few people realize that when Isabel hit, a lot of the old summer shacks were flooded out—I mean flooded to the roofline—and they're gone," he says. "Those people had to sell their land because they didn't have flood insurance, so the waterfront now has gorgeous homes."
Mutscheller was done with the inconveniences of single-family homeownership and always said he would be the first person to buy if there was ever a condominium development on the waterfront. When he realized condominiums were being built just yards away from the Bowleys Marina where he keeps his boat, he and his wife were, indeed, the first ones to buy in. They purchased a 1,900-square-foot, two-bedroom, two-bath condo at Galloway Creek, a development of just 36 condos, each with waterfront views and a slip on its new pier. Construction began in 2020 and the Mutschellers just moved in.
"The views of the sunrise and sunset are just spectacular," says Mutscheller. "Even though I'm still working, this is like being on vacation every day."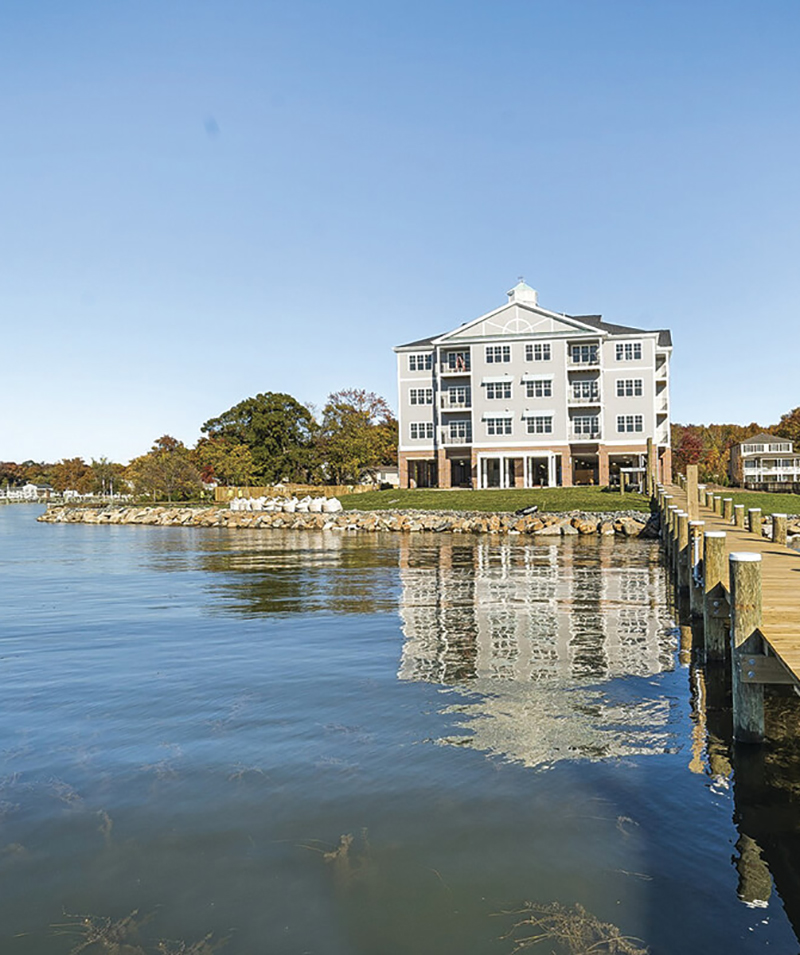 COURTESY OF MAGILL GENERATIONS REALTORS/HOMEJAB/CURT ELLIS
"Middle River has had something of a bad rap, either for the element that's there or the houses, but if you take a boat out, everything is gorgeous now," he continues. "It's a hidden gem that has obviously become a lot more attractive to people."
One of the attractions of Middle River is the ease of life on the water. Mutscheller says there are at least five bars and restaurants where boaters can pull directly up to a pier, not having to anchor and use a dinghy or a tender as you do elsewhere on the bay. That attracts a fun group of boaters from all over the bay, one that gets especially lively in summertime.
Doug Magill of Magill Generations is the condominium's exclusive sales agent. He states that the condos sell for $400,000 to $750,000. Perhaps a third of the buyers are purchasing the condo as a second home; others are retirees or downsizers. The pricing is more competitive than comparable condos in Annapolis, for example, where Magill says the units would be smaller or cost more. But the purchase is really one made for lifestyle.
"For many, the draw is their boat, to be able to live where the boat is, and to be here where they get a resort-like environment," he says.
The Galloway Creek condominium development is rare and is the result of a long and contentious zoning battle. It is located on the site of a marina that never recuperated after Hurricane Isabel. The developer, who is also the property's long-time owner, graded the land up 12 feet to be above the flood insurance requirement. The under-building garage adds another 14 feet.
These calculations are not lost on Mutscheller, who works in property casualty insurance. The extra height makes for great views, but it also mitigates flood risk. "If I were down there buying real estate, I would be very careful," he says, "though most of the real estate that was rebuilt after Isabel is on pilings."
Flood risk notwithstanding, most of the waterfront dwellers say they wouldn't trade their lifestyle for the world. That said, it's not all tiki bars and sunset cruises. One thing the Galloway Creek development fight brought to light was a battle between those who want to keep things as they've always been and those who see new opportunities in a more developed waterfront. There is an old guard and a new, and conflicts can arise.
But even those conflicts have lessened. Mutscheller says that the older generation who used to look askance at him when he first started pleasure boating in Middle River in the '80s have been mostly replaced by a younger generation that's much more accepting.
When he does come across an old-timer, they're often the ones who remember his dad, Jim Mutscheller, who was a tight end for the Colts from 1954 to 1962.
"Down there I run into people who will tell me they have a whole basement full of old Colts stuff," he laughs.
One of the reasons the Belchers love their home is that it is in a close-knit community where everyone looks out for their neighbors. Still, Rachael has seen the different perspectives between old and new residents when she does home visits in neighborhoods like Bowleys Quarters.
"You can see the conflict between the old-school waterman families and the newer yuppie families coming in, but I also see them being respectful of each other," she says. "The people who have been here for generations don't consider living on the waterfront a sign of wealth or status; it's a means of income and there are a lot of commercial fisherman and crabbers. For the new families it's more of a status to have a home on the waterfront."
While conflicts over how these coastal areas will develop in the future are not likely to go away, an even bigger, more immediate issue facing these communities is infrastructure.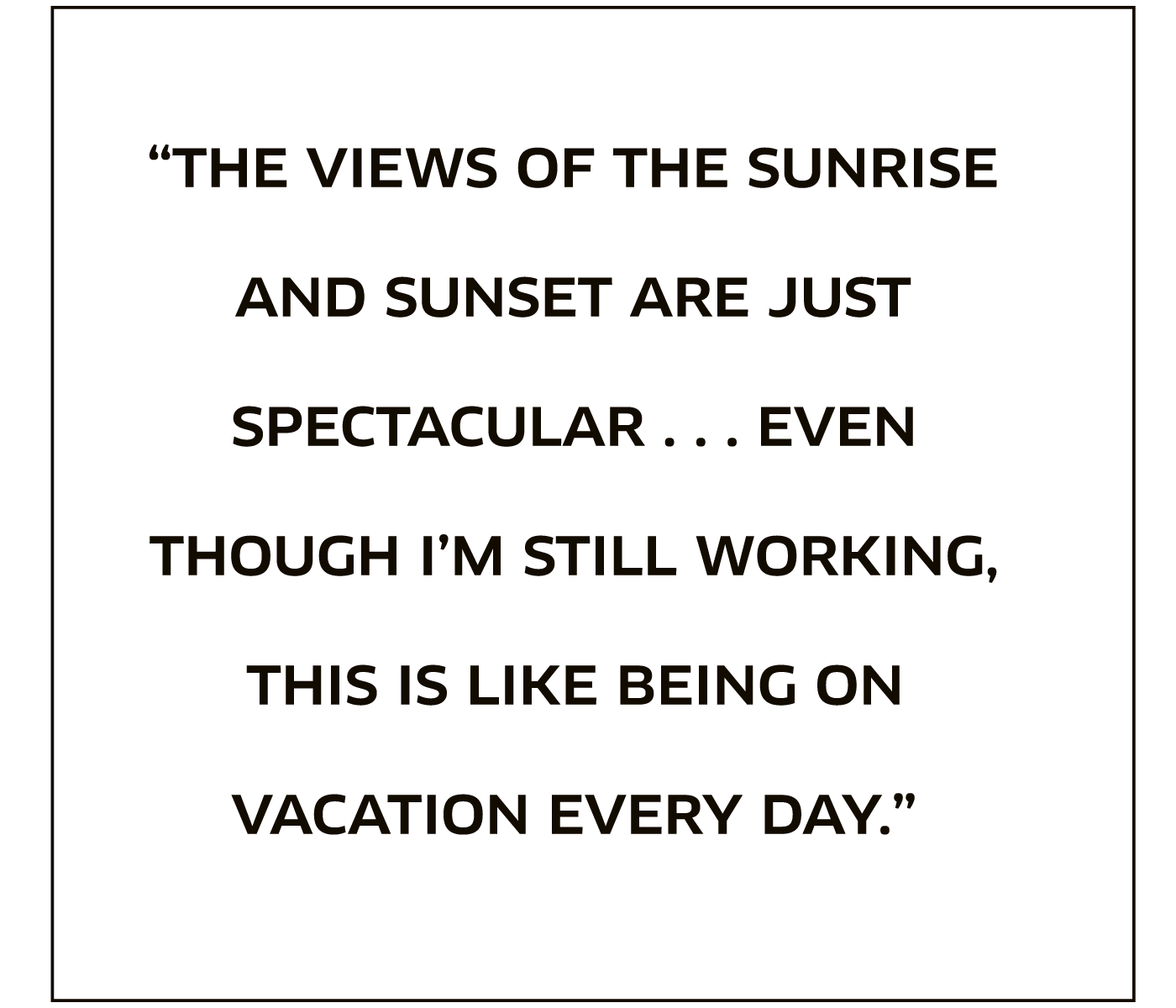 "Since we've been here, in the area there's been a major boom in houses but there's not been a major boom in schools or roads," says Rachael. As their children get older and concerns about over-crowded local public schools start to loom large on their horizon, the couple has spoken to a real estate agent to get a sense of what they might list the house for if they opt to move. The agent suggested they list the home for $750,000, a rather nifty return on their initial $215,000 investment.
But such appreciation in waterfront property values is par for the course. "I think five years ago you could have gotten a deal, but all the lots with the old shacks on them are mostly gone, from what I've seen," says Mutscheller. "What is left now is going for a premium price."
Richard Head takes changes in the neighborhood in stride and has no plans to move. His neighbor is a Dundalk transplant and young enough to be his grandson. They get on just fine. So long as there's lunch at the Hard Yacht Cafe at the end of the street and the fish are biting, life is good in 21222.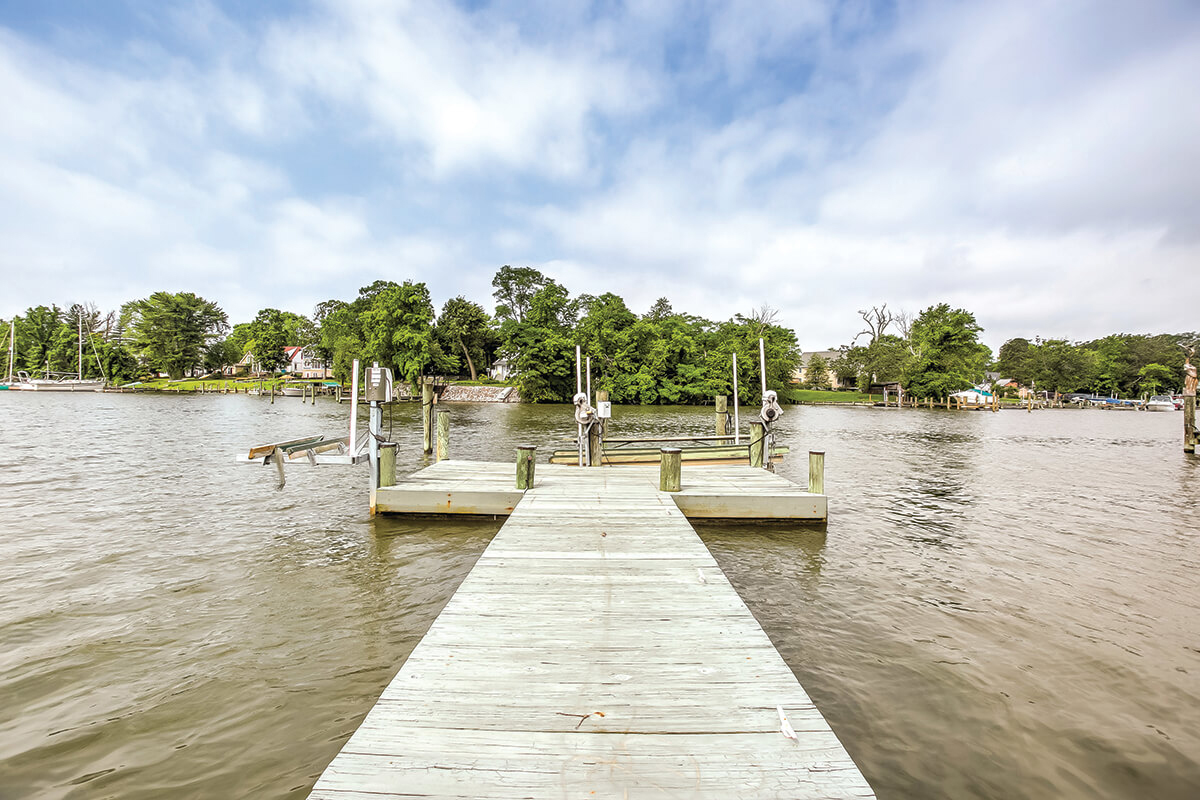 2403 BEACH AVE, ESSEX / COURTESY OF TROY SMITH OF REAL ESTATE PROFESSIONALS INC., HOMETRACK REAL ESTATE MARKETING
⇓ Article continues below ⇓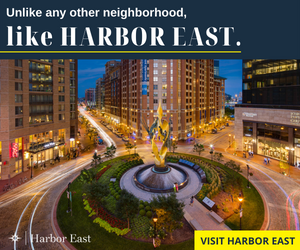 CLIMATE CHANGE AND THE FUTURE OF THE WATERFRONT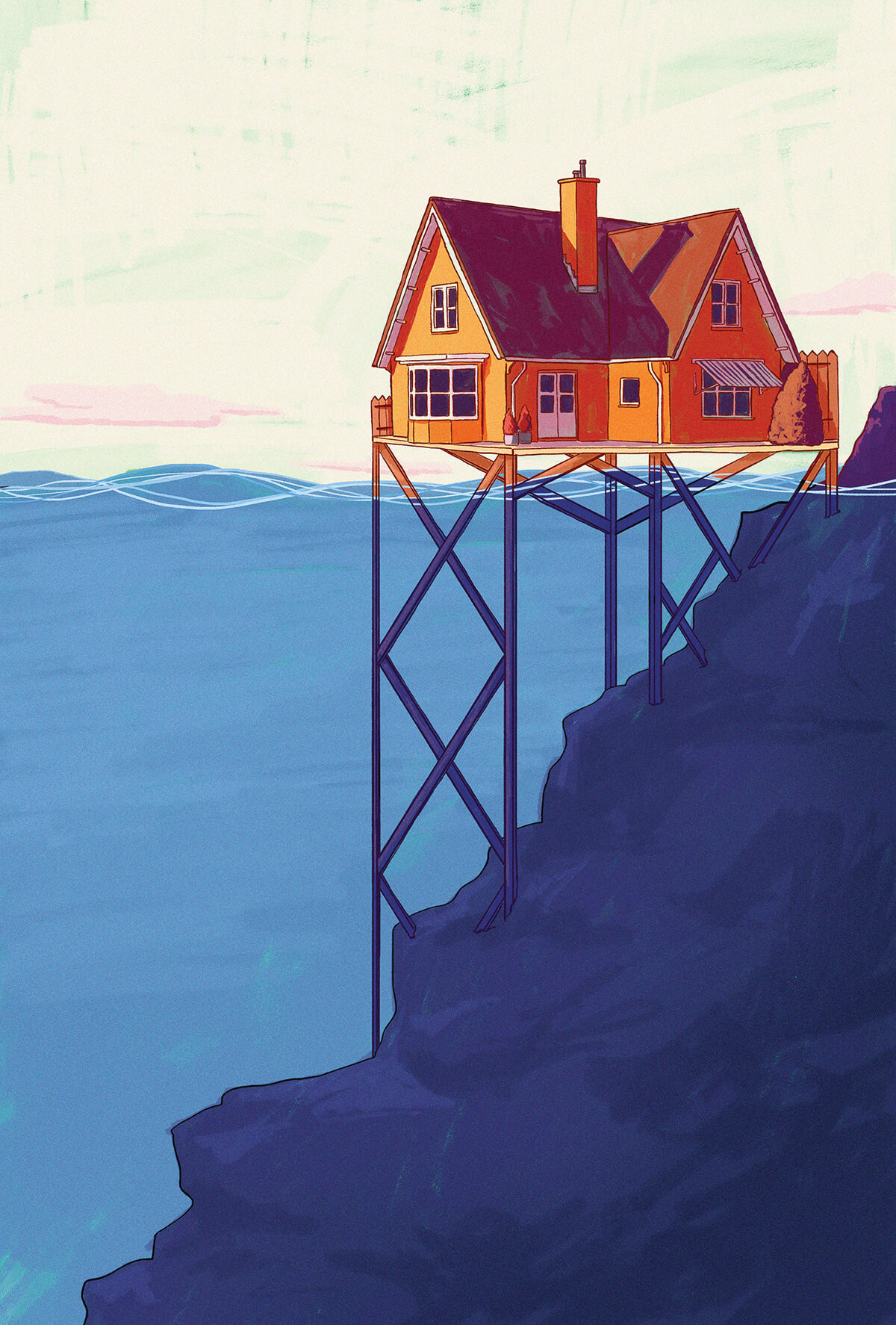 ILLUSTRATIONY BY MICHELLE KONDRICH
EVERY FIVE YEARS the University of Maryland Center for Environmental Science (UMCES) produces a report on sea level rise for the state. The last report, published in 2018, states that the "relative rise of mean sea level expected in Maryland between 2000 and 2050 is 0.8 to 1.6 feet."
Sea level rise is a gradual process, but it is insidious, and it is real. "It is absolutely a risk to homeownership, for sure," says Ming Li, a professor at UMCES.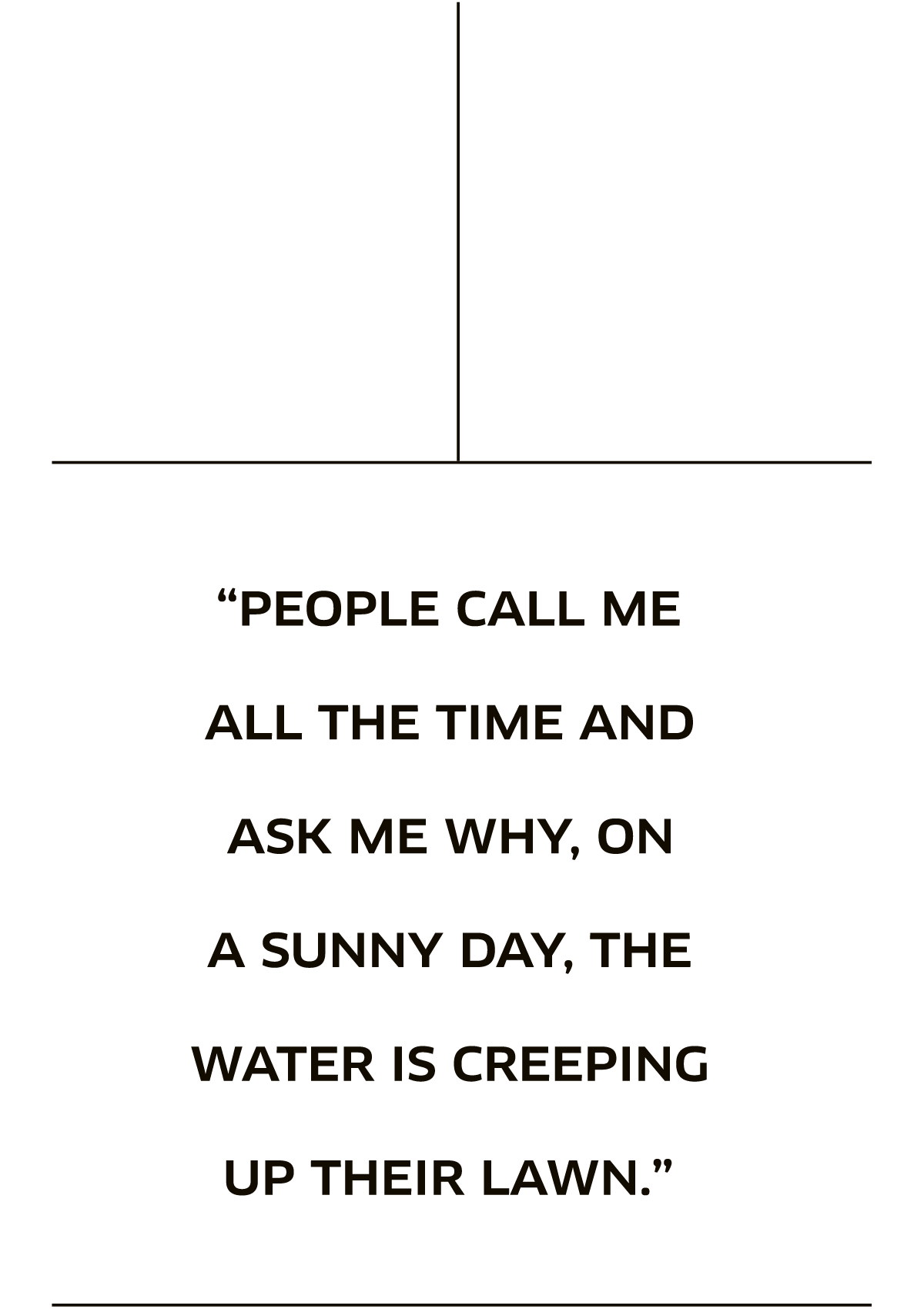 While sea level rise may take time to be fully apparent, it's already making itself known through increased high-tide flooding, that is, flooding that occurs outside of a major weather event. With gradually rising sea levels, a high tide can easily morph into a flood tide. Another report by UMCES notes that high-tide flooding used to occur just a few days a year in Annapolis in the 1950s. Now it occurs 40 or more days a year.
"You don't need a hurricane or a tropical storm," Li explains of high-tide floods. "A strong northerly wind could push water into the bay and drive the tide higher. People call me all the time and ask me why, on a sunny day, the water is creeping up their lawn."
Homes continue to be built in vulnerable areas, too, outpacing construction in safer coastal zones in some states, according to a 2019 report created by Climate Central and Zillow, "Ocean at the Door: New Homes and the Rising Sea." The report states that not only will devastating flooding increase, it will reach further inland. Between 2009 and 2017, Maryland added 682 homes valued at $345 million in what is considered to be a risk area.
Li says it's important for homeowners to understand the risk, particularly if the home is intended to be a long-term investment. He cautions that we need to think bigger in our flood-mitigation efforts than bulkheads and more collectively than scattershot protection of low-lying areas.
"Everyone on the bay is connected. When a storm surge brings water into the bay and you've protected some low-lying areas, the water will just go somewhere else," he explains. "This is a shared responsibility."
FOR INFORMATION on how sea level rise may impact your area, check out the NOAA sea level rise tool or the Surging Seas Risk Finder.
⇓ Article continues below ⇓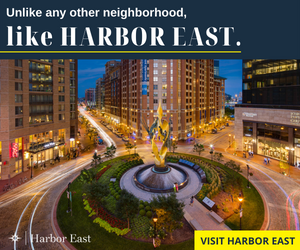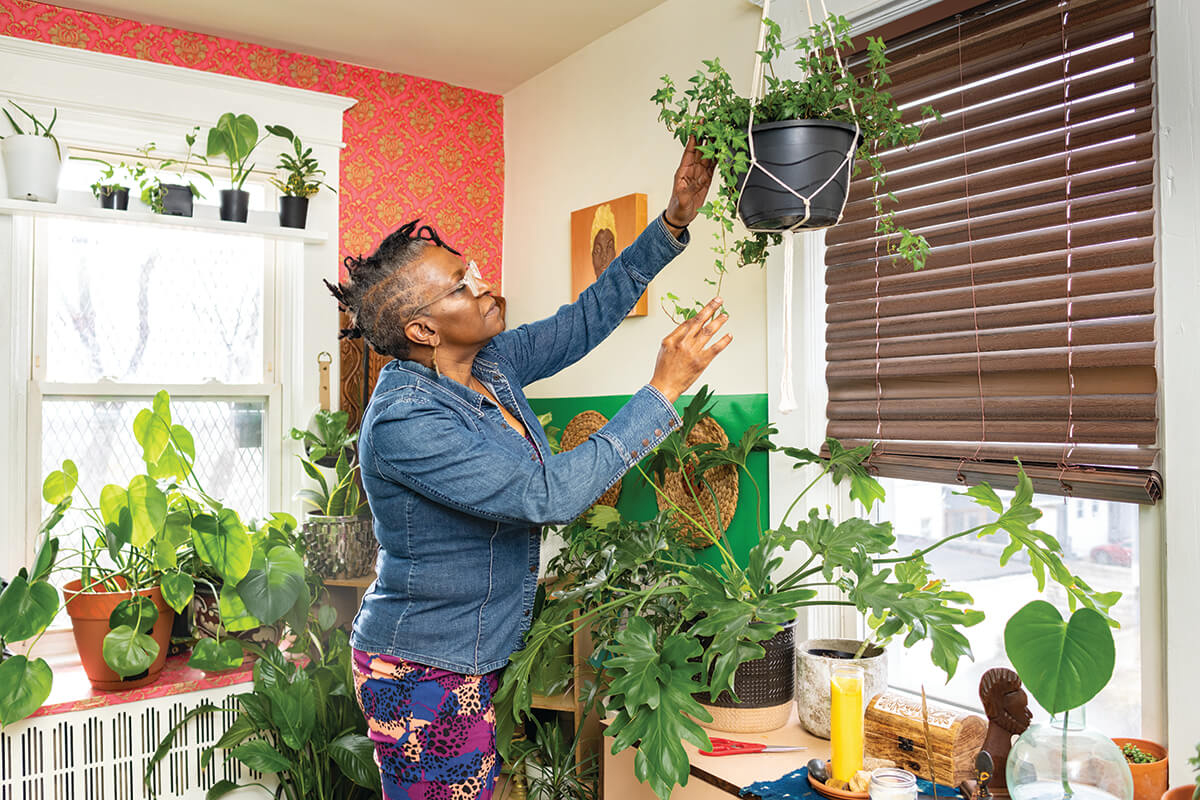 Monalisa Diallo in her Mondawmin home, near Druid Hill Park.
MONALISA DIALLO, 56, jogged from her rental home in Park Heights to Lexington Market the day after the Freddie Gray uprising. That same day she vowed to become a homeowner and make a positive impact in the city.
In 2018 she did just that, purchasing a four-bedroom, end-unit rowhouse in Mondawmin. (Diallo has since become an ambassador for Neighborhood Housing Services, which helps individuals achieve and maintain homeownership.) In addition to having room for her partner and grandchildren, the house has original wood floors, is walking distance to transportation, groceries, and the Dovecote Cafe, and, most importantly, adjacent to Druid Hill Park.
"My most favorite thing to do is the Dreaded Druid Hills," she says, referencing the 10K race route that weaves through the park. "I walk that probably every day."
Since she has seven grandchildren, the park and its lakes have been essential for kid nature walks and hikes. She also has an exercise group of four "mature" ladies who meet in the park to walk and run and bike.
Diallo says she made a calculation when she bought her home in 2018 for just $68,000. She knew the park was being renovated and it would improve the value of her investment. Now her home is worth $168,000. But she's not selling. She wants it to build wealth for her grandchildren. And she wants to stay near her beloved park.
"I love to sit right at the edge at the backside of the reservoir, where the tower is," she says. "You can see all of downtown, and when the daffodils come up in March right where the 28th Street bridge exits—it's just so beautiful. I absolutely love it."
SURE, YOU KNOW Canton and Fells Point and Federal Hill, but there are waterfront neighborhoods in the city beyond the harbor. We asked Live Baltimore, the city nonprofit dedicated to healthy housing, to reveal the best-kept secret areas on Baltimore's other waterfronts.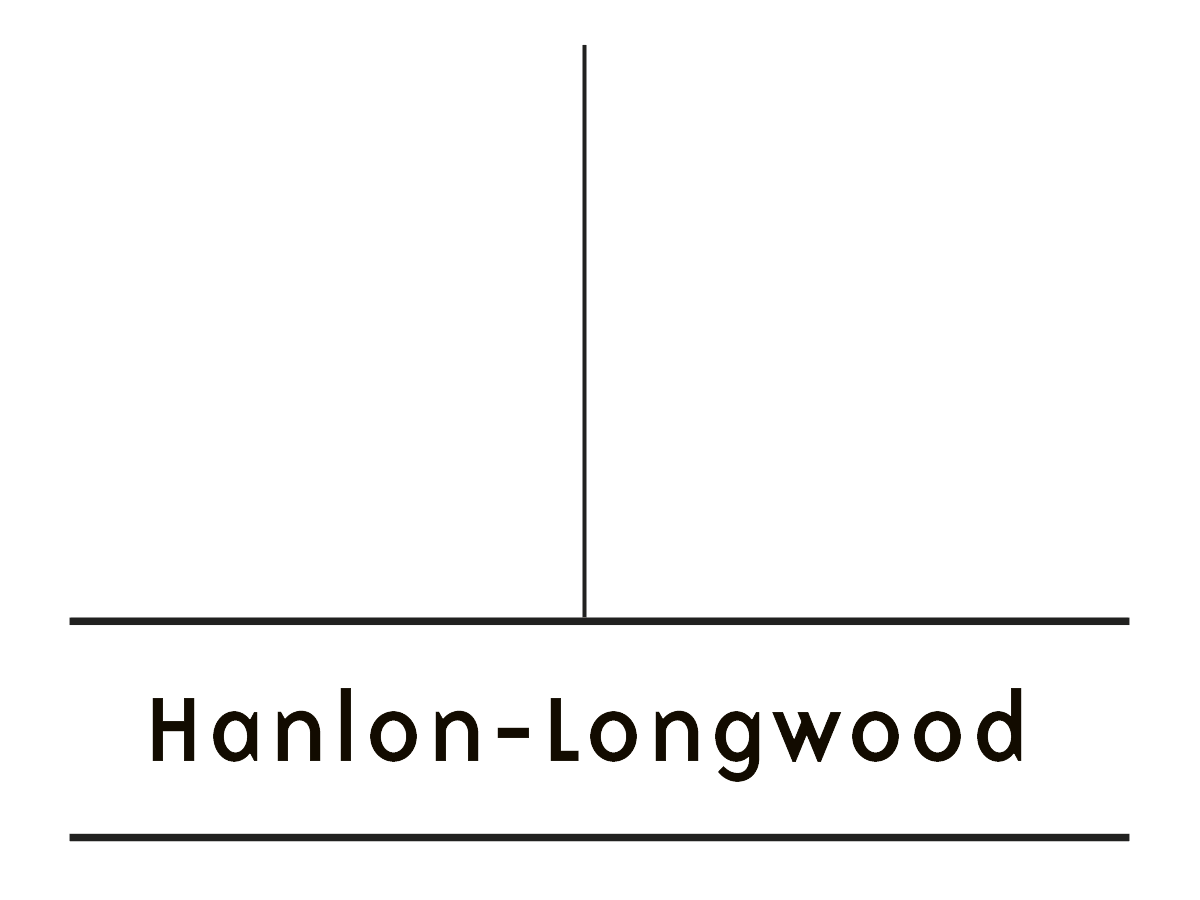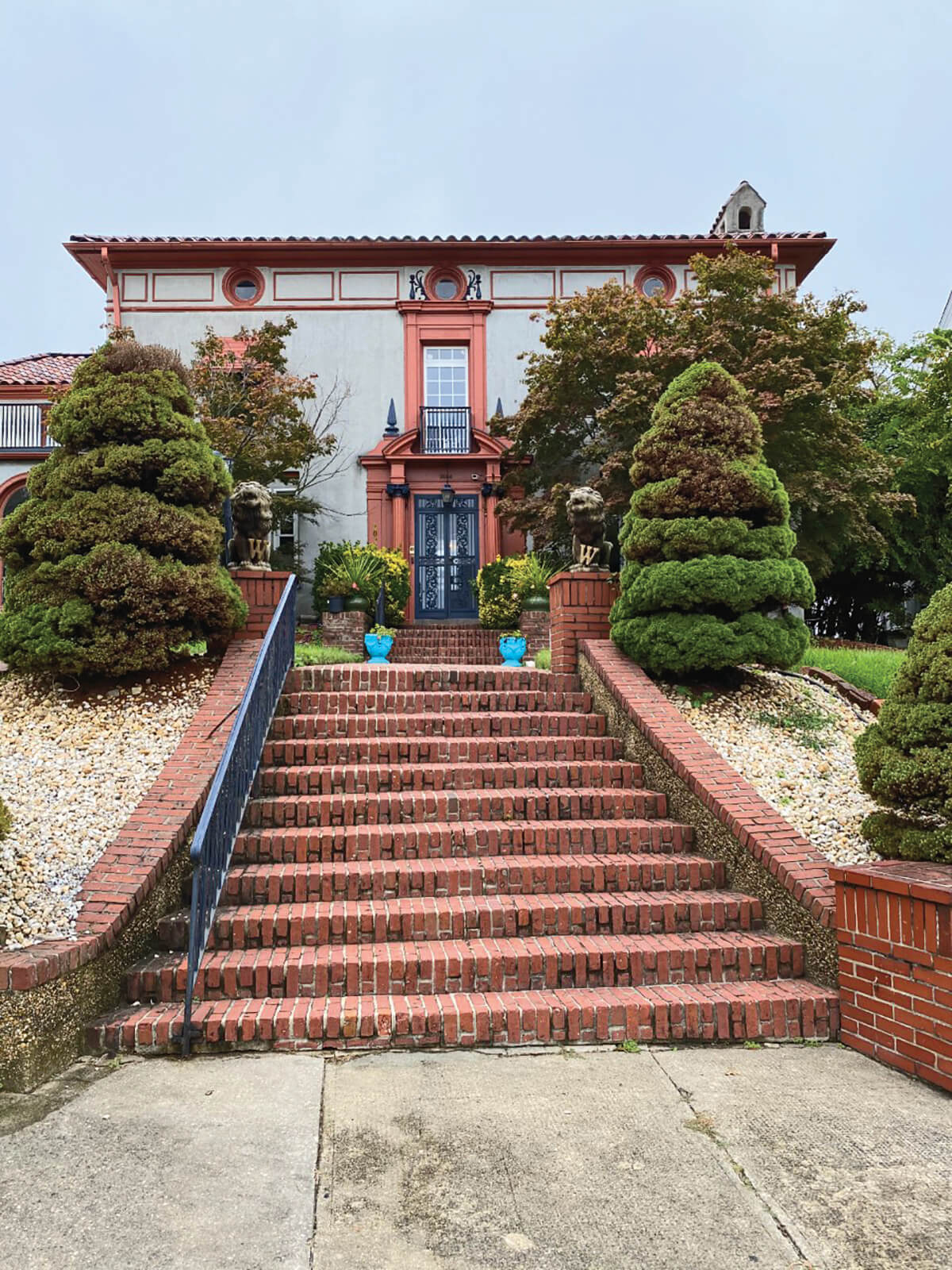 COURTESY @ HISTORICHOMESOFBALTIMORE/JASON FREEMAN
Hanlon-Longwood—or just "Hanlon" for the long-term residents—is an established neighborhood in northwest Baltimore City that is rich in history and design. The community of grand 1920s to 1950s homes borders the west side of Hanlon Park and a reservoir known as Lake Ashburton.
Ashburton Reservoir (east of the Hanlon-Longwood neighborhood) is a major selling point for many longtime residents. It sits within the Olmsted Brothers-designed Hanlon Park, which spans 100 acres. The lake and the park surrounding it are major areas for fun and recreation. At one time, the lake was even a fishing spot.
The man-made lake was drained in 2018 as part of a federally mandated, four-year construction project to help preserve the safety of Baltimore's drinking water system, but its restoration is right around the corner. Along with a newly designed Hanlon Park, the refreshed space will include a playground and additional green space to the north of the lake. Other neighborhoods in the areas to consider include Ashburton, Garwyn Oaks, and Forest Park.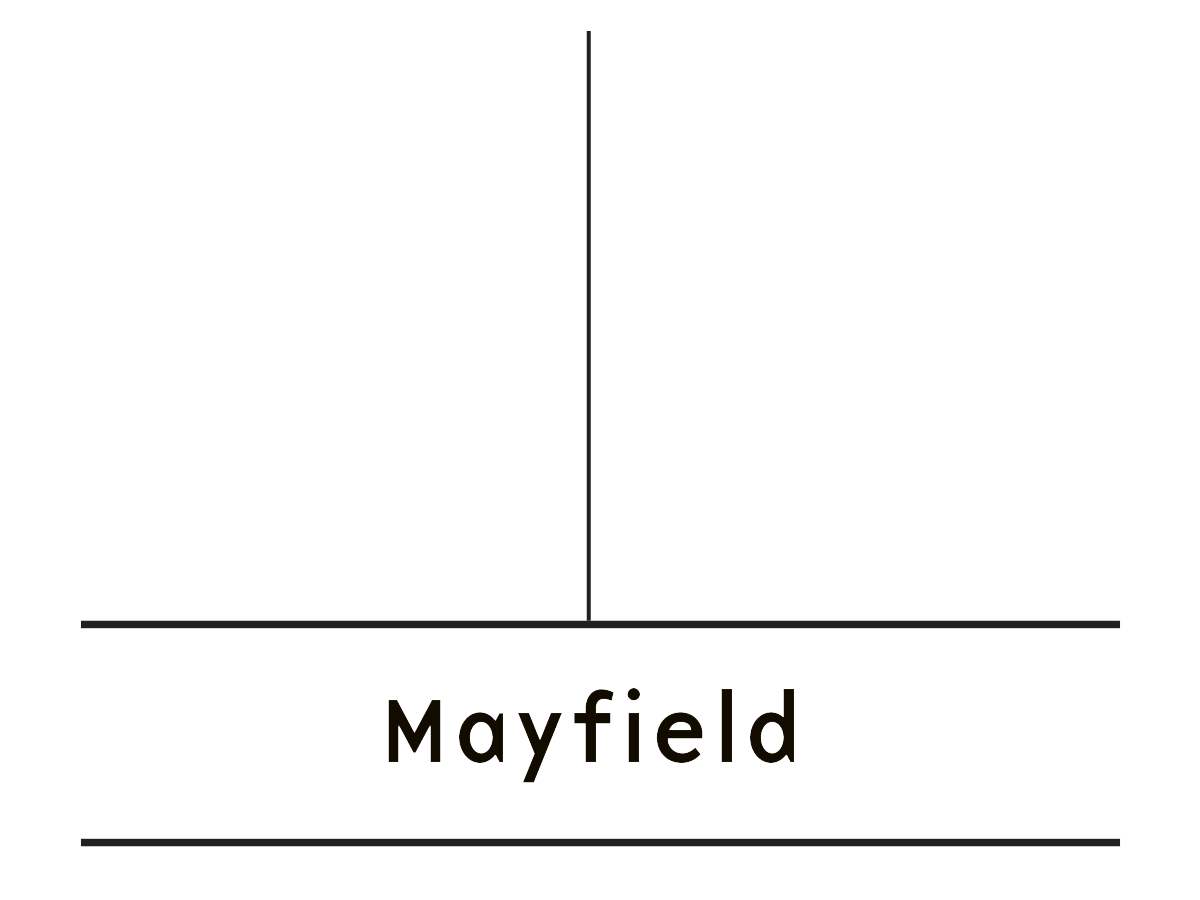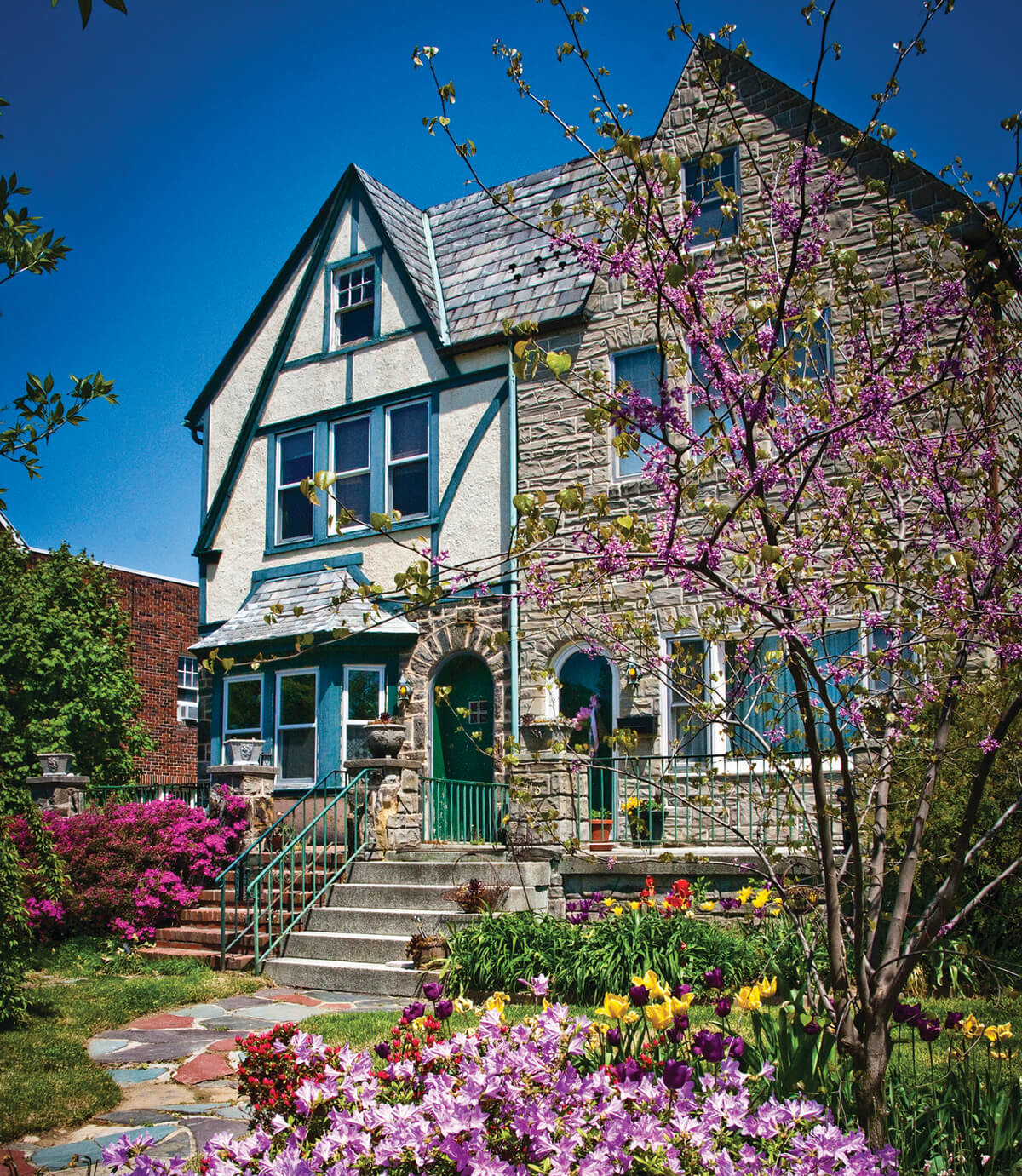 COURTESY OF LIVE BALTIMORE/ PHYLICIA GHEE
Bordered by Clifton Park, Herring Run Park, and Lake Montebello, Mayfield in northeast Baltimore features an assortment of architecture, from authentic Victorians to bungalows and Tudor-style cottages, that is so varied the neighborhood was put on the National Register of Historic Places in 2004. A portion of its landscape was designed by the Olmsted Brothers landscaping firm. Yet plenty of people have never even heard of it.
Mayfield is a tight-knit neighborhood, and the sense of belonging is cultivated by an active community association, the Mayfield Improvement Association. The group oversees a spring fling to benefit the community playground, annual bulb and tree planting, and welcome baskets for new neighbors. The summer block party is a huge fête that has been taking place for more than 50 years.
With a 1.3-mile paved loop around the lake, complete with exercise equipment and a playground, beautiful Lake Montebello is a favorite spot for residents to walk, run, bike, and play. Stop by for the Market at Montebello on the fourth Saturday of the month in the summer and fall to pick up everything from produce and farm-fresh meat to vegan eats and soy candles. Also, don't miss the Baltimore Running Festival, when residents line the lake path to cheer on runners. Other areas nearby include Coldstream Homestead Montebello, Belair-Edison, and Ednor Gardens-Lakeside.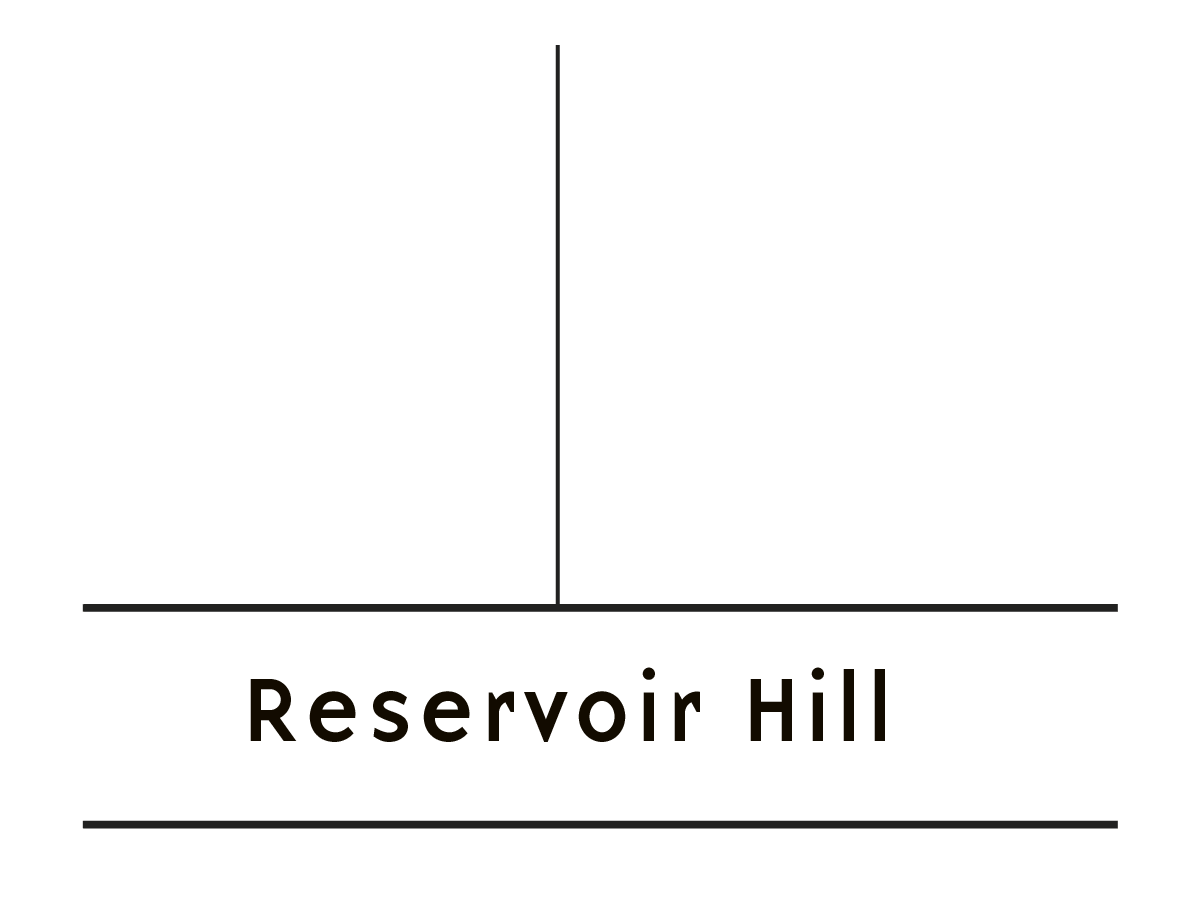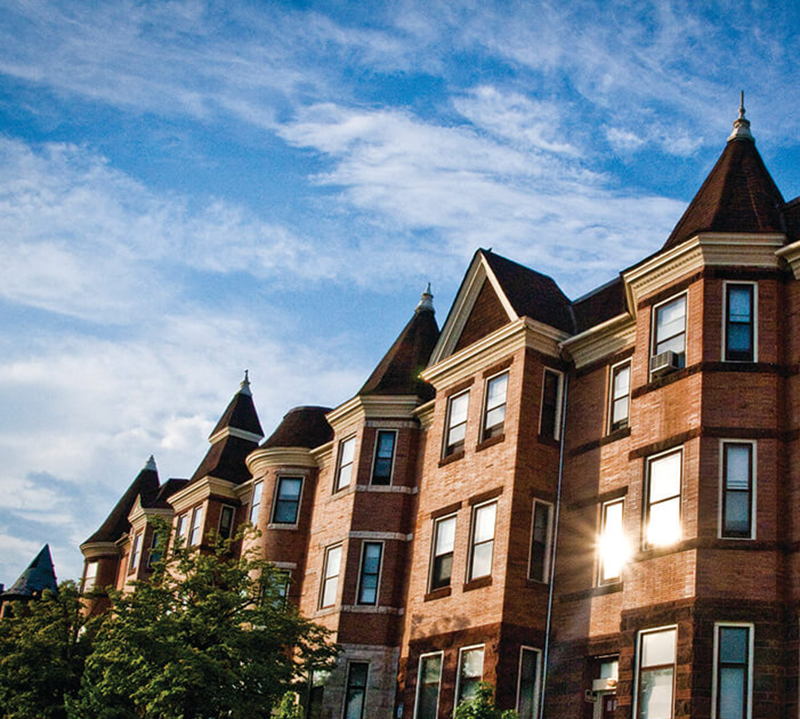 COURTESY OF LIVE BALTIMORE/ PHYLICIA GHEE
Whether you're looking for a brownstone, a small Italianate-style rowhome, a Second Empire-style home with an eclectic interior, or an ornate Victorian mansion, Reservoir Hill has something for everyone. Part of the neighborhood is even listed on the National Register of Historic Places. The neighborhood offers diversity of both demographics and housing styles and has ease of walkability to public transportation.
Perhaps the greatest draw to Reservoir Hill is its close proximity to Baltimore's biggest backyard—Druid Hill Park. Within the park's 745 acres there are playgrounds, tennis and basketball courts, a pool, the Howard Peters Rawlings Conservatory and Botanic Gardens, and, of course, Druid Lake, which features a lakeside loop trail.
Like Lake Ashburton, Druid Lake is also under construction as part of a federally mandated project to help preserve the safety of Baltimore's drinking water system. Two covered storage tanks are being installed underground on the western edge of the lake. Once this project is complete, the lake itself will remain as a recreational amenity on a slightly smaller footprint with a new amphitheater, lighting, additional park space, and a new path for pedestrians and cyclists. Adjacent neighborhoods to consider include Parkview-Woodbrook (also referred to as Auchentoroly Terrace), Madison Park, and Bolton Hill.
⇓ Article continues below ⇓