Erika Bowen's Sunny Parkville Home is Ready for its Close-Up
The digital creator, @papillonbohemehome, shows us around her modern boho-meets-tropical abode.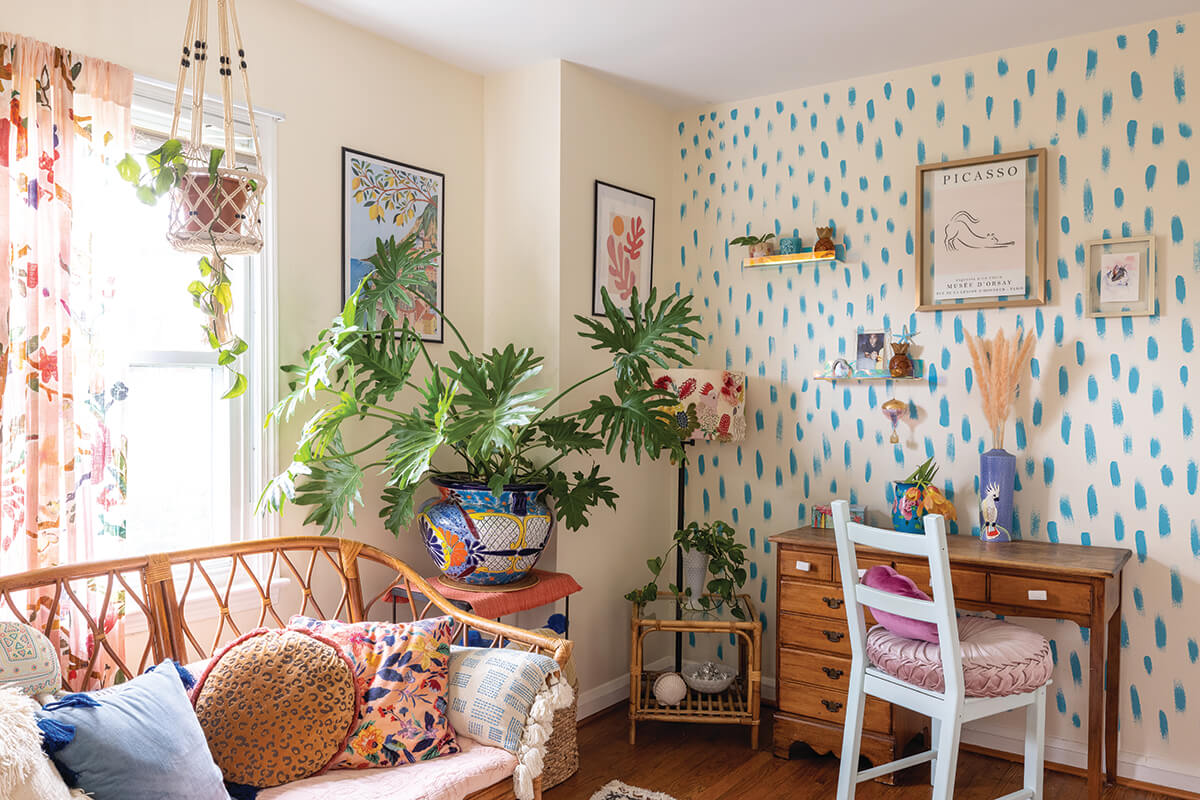 IDENTITY CRISIS: My style is modern boho meets tropical jungleliciousness. I do whatever I want—I'm not conforming to the rules in design. I'm constantly proving to myself that I'm creative enough to get the job done without an interior design degree.
THE 1970S CALLED: My favorite pieces include a cobra chair—a big '70s wicker chair with a huge high back that looks like the head of a cobra. I scored it on Marketplace for an unbelievable price. It's a total unicorn. But my favorite are the disco balls. Nothing uplifts the serotonin more than the sun hitting the disco balls throughout the day.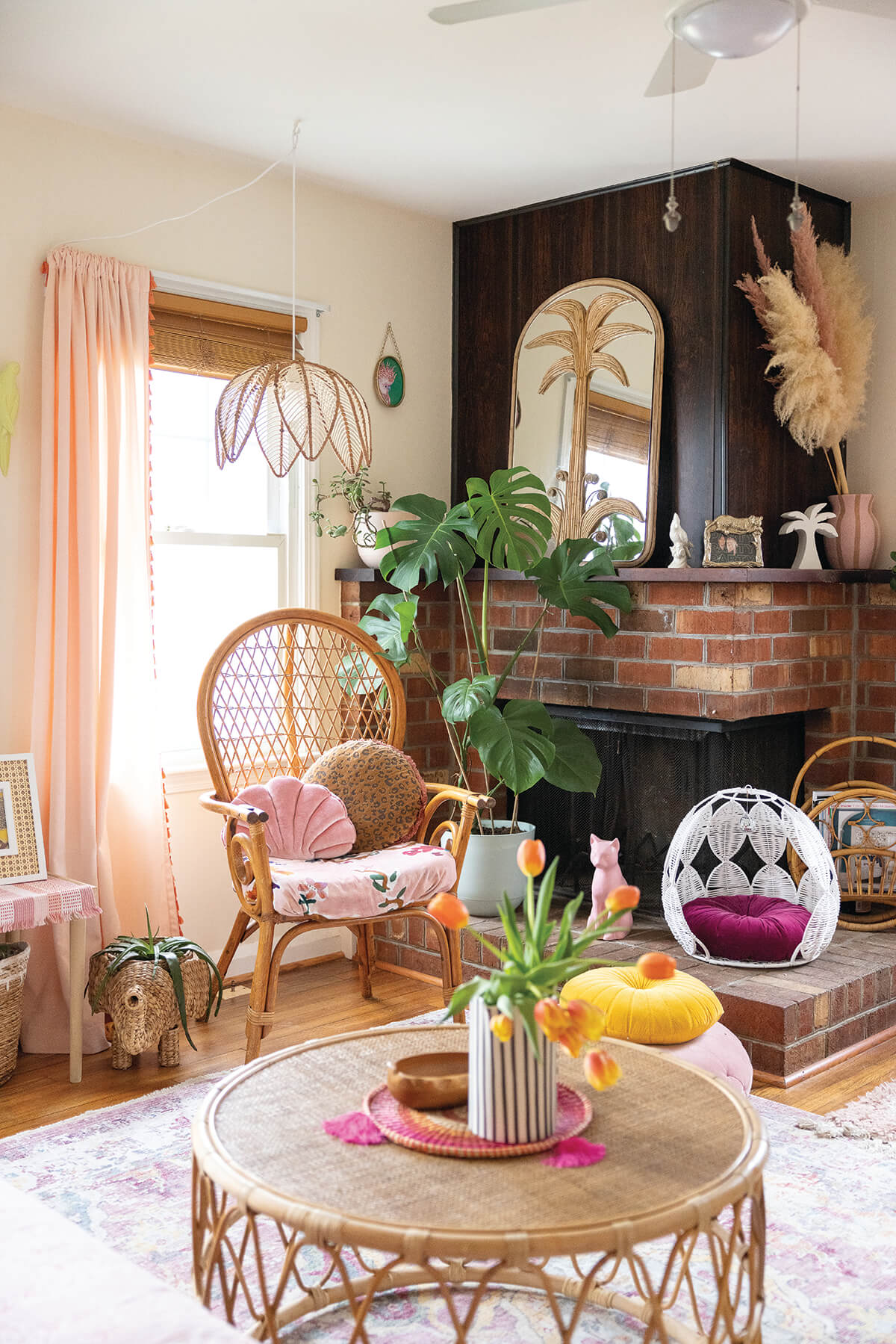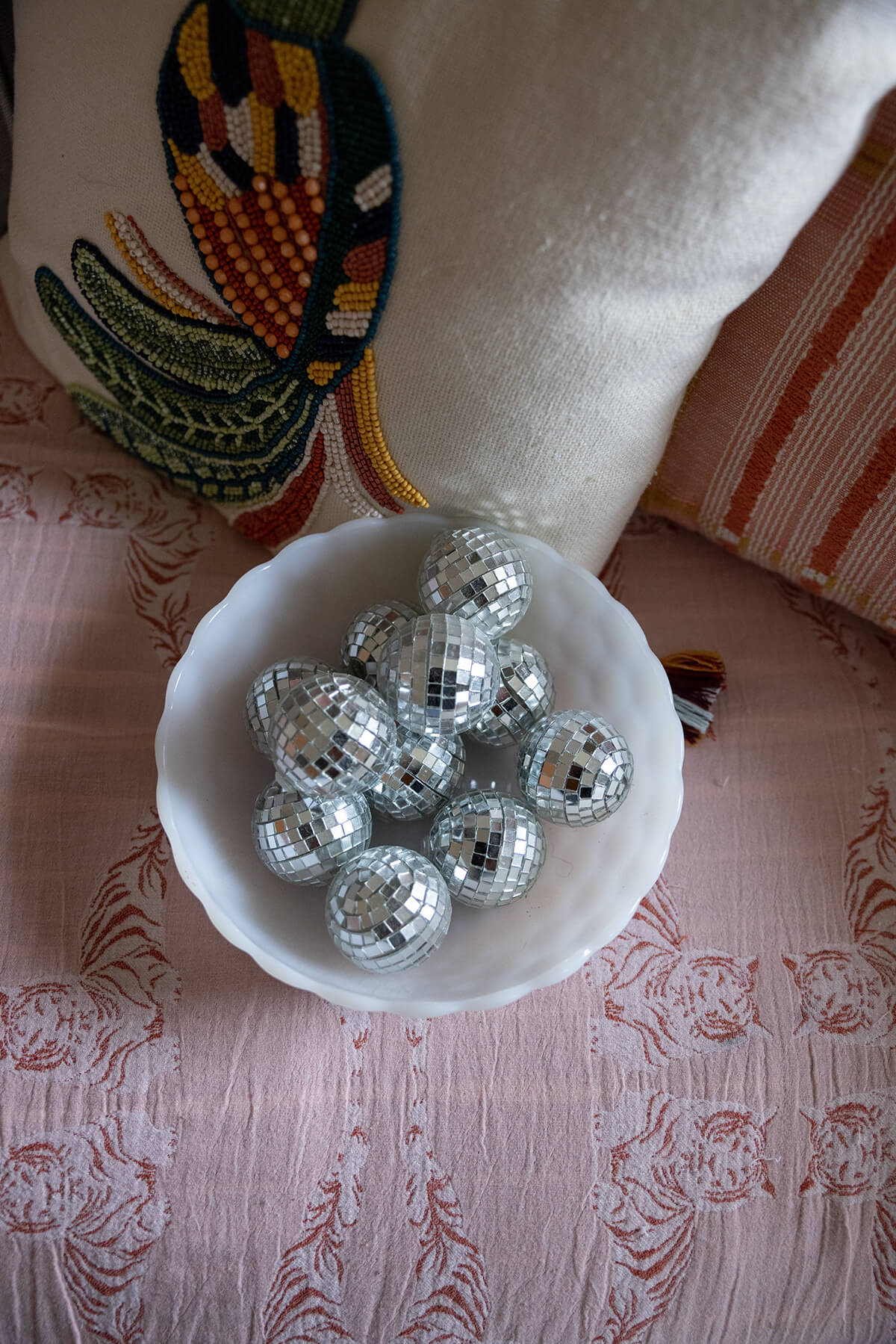 FAMILY MEETING: We spend most of our time in the living room and kitchen. My husband, Hassen, is a fantastic chef and I love being in the kitchen with him. I usually sit at our little table while he's cooking or help prep by cutting vegetables. It has great light so we put up shelves for our plants. The living room is where the whole family likes to hang, including our cats, Coconut and Catsy Cline.
SOMETHING OLD, SOMETHING OLDER: I enjoy a little bit of everything. While I love vintage rattan/wicker—give me all The Golden Girls vibes—I also really like acrylic and '80s-inspired items. I love that a vintage item has a past, and I often wonder what its story is.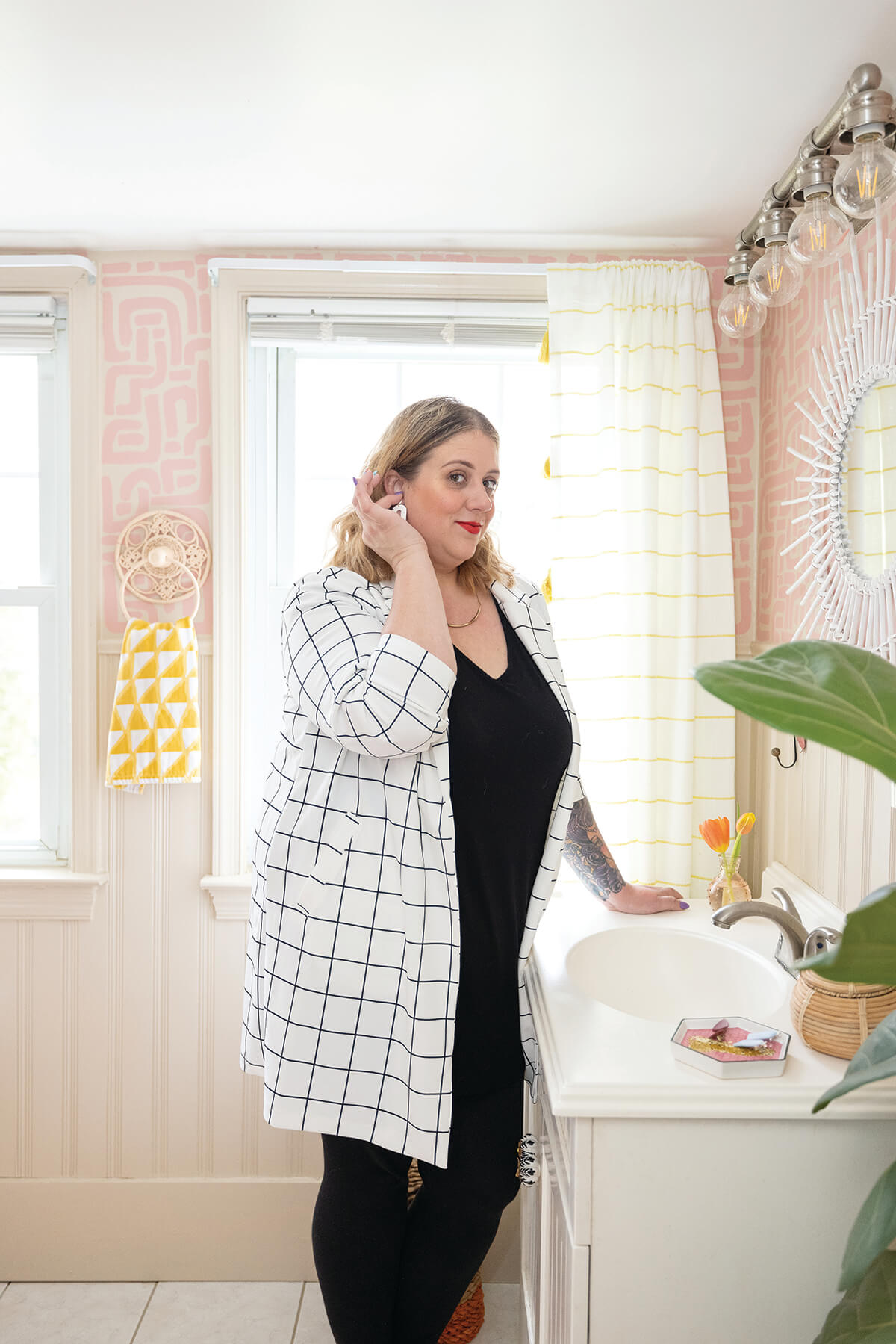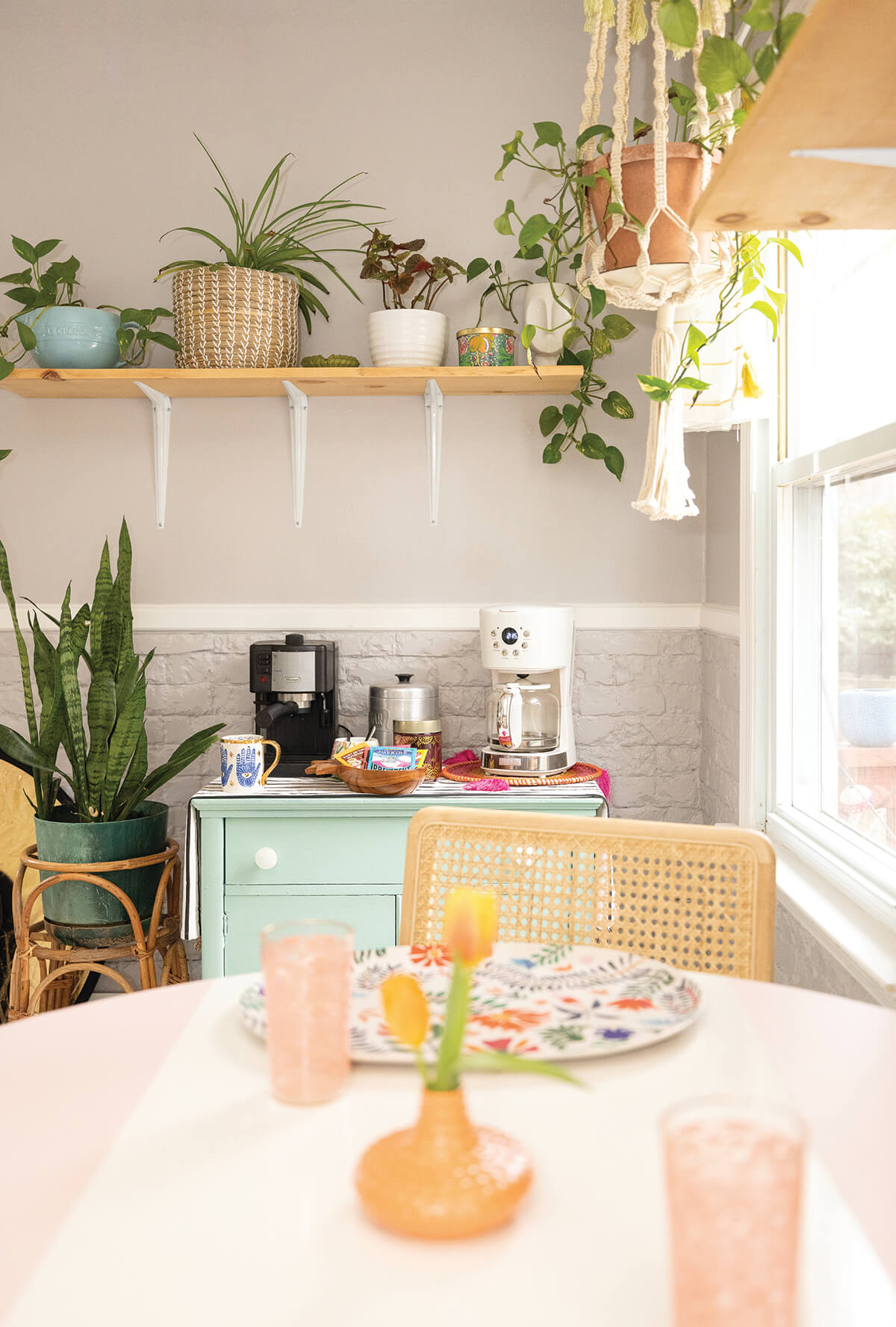 NO BUYER'S REMORSE: I'm an impulse buyer. If I like it, I like it. Plus, if you're shopping at thrift or discount stores, you must buy it immediately because it probably won't be there tomorrow.
INSIDE OUTSIDE: I gravitate toward certain colors—pinks, peaches, yellows, teal, and mint—inspired by summer and tropical flowers. Spring and summer are our favorite seasons, so we keep that vibe year-round with color. When it gets warm, our backyard becomes an extension of our home. We flood it with hibiscus, portulaca, geraniums, snapdragons, and every other colorful flower we can find. Our outside becomes our little tropical oasis in Parkville.