Flowers in the Frost
Here are some hardy outdoor plants for the season.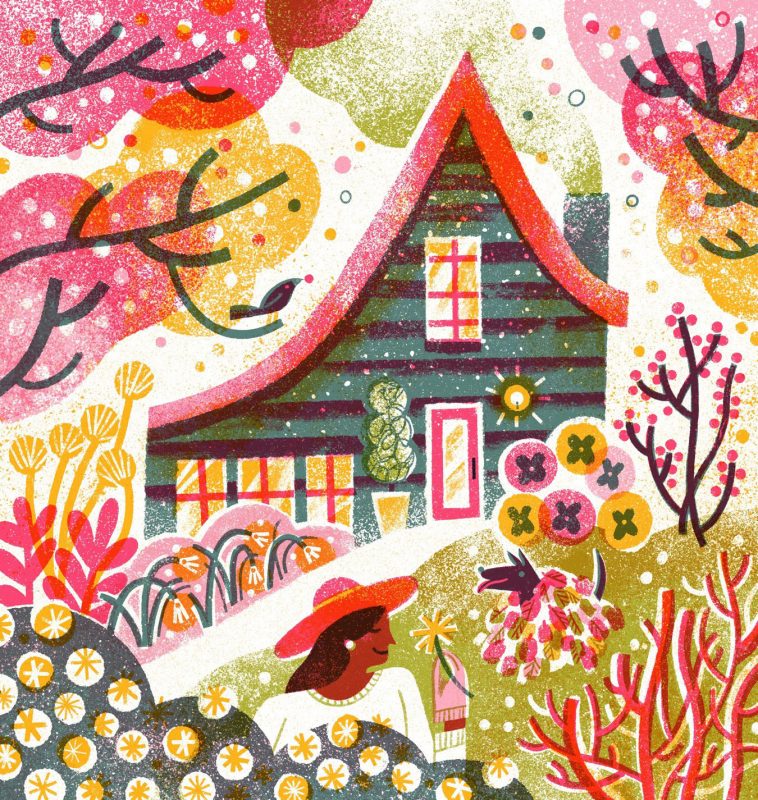 As autumn temperatures creep into the region, many gardens go lifeless—but it doesn't have to be that way. Hardy outdoor plants can brighten your yard and porches, as long as you pick the right ones for our sometimes fickle climate.
"There are plant materials specific to our zone that are meant for our funky cold-and-then-warm weather," says Heather Wheatley, a certified professional horticulturist at Davidsonville's Homestead Gardens. "In cold weather, some plants do particularly well, and they're noticeable because there's nothing else around, so they become the garden stars."
Here's a short list of some of your best
bets against a brown and dreary landscape:
Witch Hazel: With unusual wiry blooms of narrow-petaled flowers ranging from yellow to red and orange or even striking gold, this sweet-fragranced native small tree will add unique style and color to your garden.
Hellebores: Just needing a bit of shelter and sun to bloom in midwinter, these bell-cupped blossoms known as the German "snow rose" make the perfect winter flowers. They are resistant to frost, as well as deer and rabbits with the munchies.
Snowdrop: Looking just like they sound, these white bell-shaped flowers dangle from short delicate stems, adding the perfect cheerful- ness to your garden or pots. Even known for popping out through a layer of snow, the bulbed plant sends out a winter-defiant sweet fragrance.
Pansy: These delicate blossoms come in a multitude of colors. Just give them lots of nutrient-rich soil and shield them against frosts and winds by keeping them in a protected pot and planting them early enough to fully root.
Winterberry: Flowers aren't the only colorful additions to a cold-weather garden—winterberries can brighten your landscape with a bit of vibrant red, as well as provide food for hungry birds.
Red Osier Dogwood: Adaptable to most soils, the bright and showy red or yellow bare stems of this rap- idly growing branch plant add the needed pop of color to your garden. Wheatley suggests cutting off some stems for home decorations.
Mahonia: This prickly plant is a hardy and attractive evergreen shrub with colors of bronzed, burgundy, or rich green holly-like leaves, depending on the season. Enjoy its bold-textured beauty of large spiny foliage and coarsely branched stems.
Japanese Silver Grass: The feathery plumes and graceful arching foliage of this tall ornamental grass will give your garden great movement and texture. "When the frost comes, they get encased like botanical statues—they become garden art," says Wheatley.