Photographer Schaun Champion's New Studio Helps Her Stay Focused
Champion gives us a tour of her eclectic, vintage-inspired office in Mt. Vernon.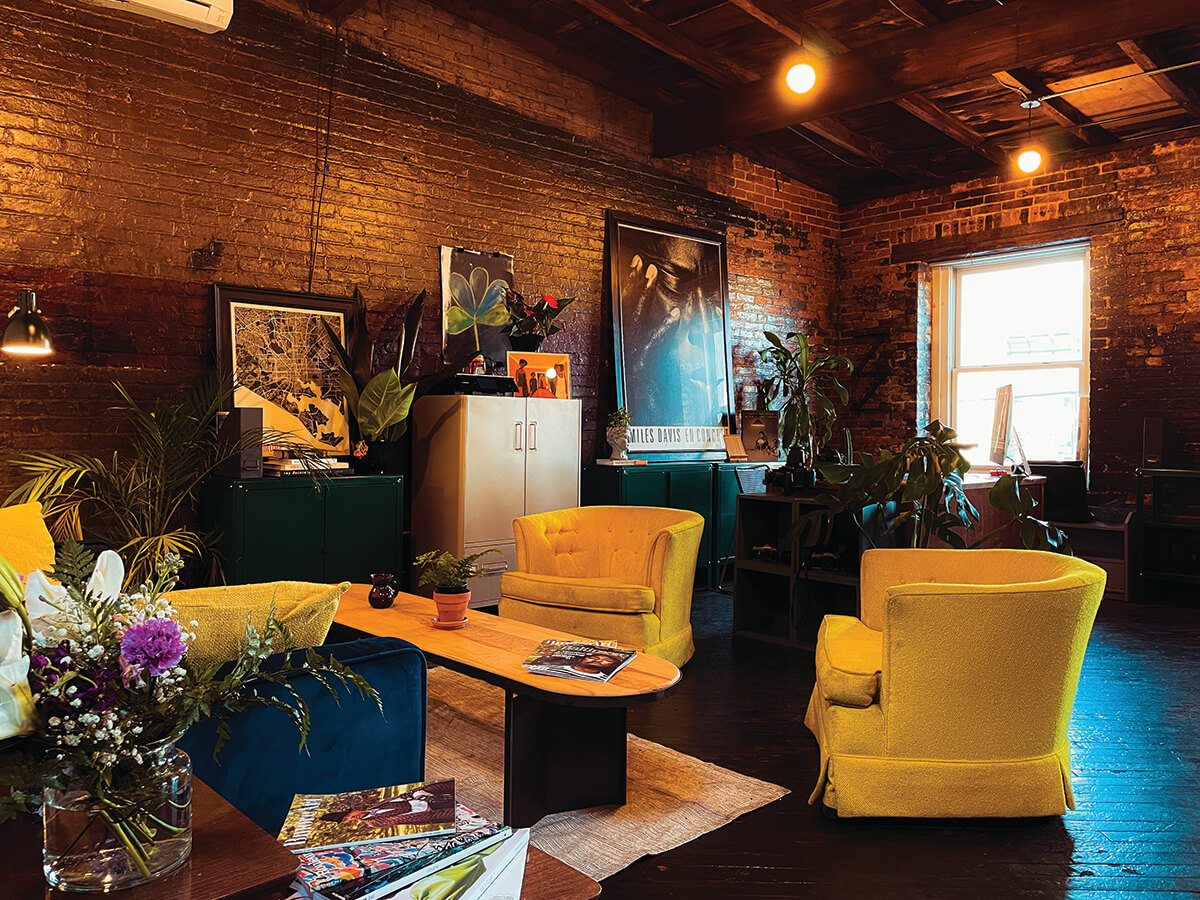 PERFECTLY PRESERVED: My office is very eclectic and vintage-inspired. Is that a thing? LOL! I'm really into mid-century-styled furniture mixed with random accessories that I love, but that don't really fit that time frame. I might have been obsessed with Mad Men at some point.
IT'S GOOD TO BE HOME: There are things in my office that have come from my travels, my community, my family, and former clients who wanted to contribute to my growth as an artist. Hopefully, it feels like home.
THE WORLD IS MY STUDIO: I've never really considered myself to be an office/ studio kind of photographer. The world is my studio, in a way. But after an increase in workload, equipment, and the desire to concentrate on sharpening my skills, the chance to have a space in the center of Mt. Vernon was an opportunity that I couldn't pass up.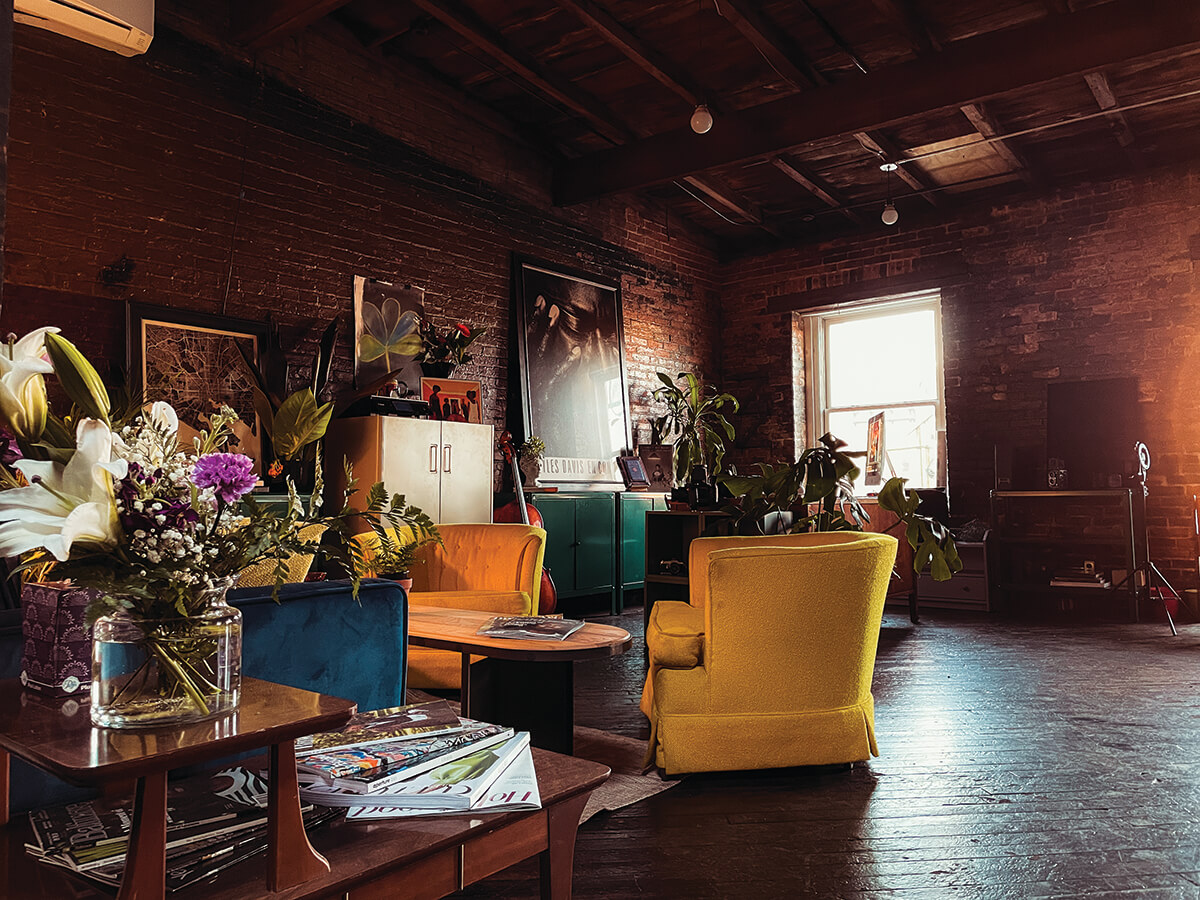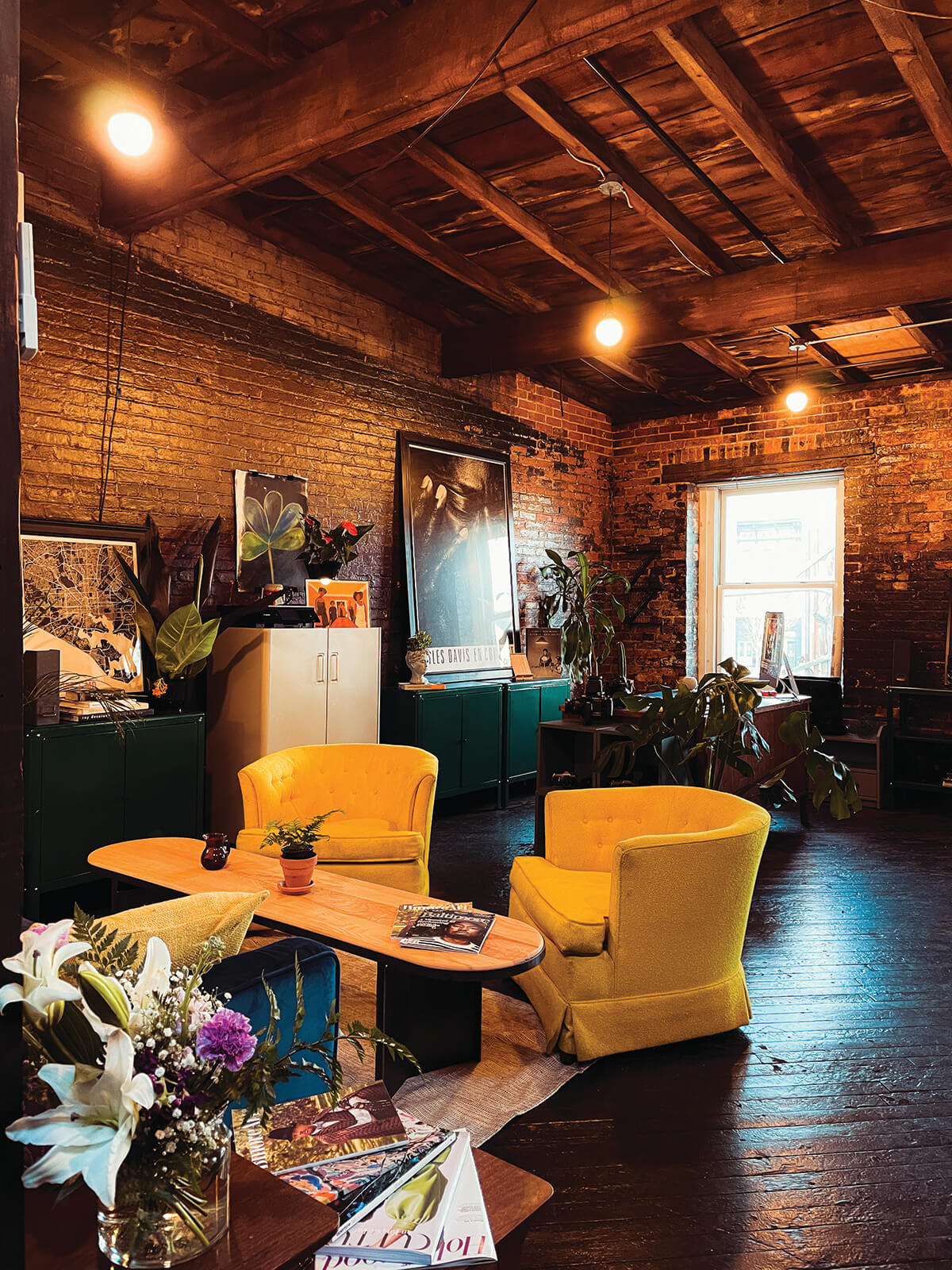 VISION + SOUND: I was 8 years old when my father got me my first camera. I've always photographed my family, my classrooms, and travels. I have a background in music, so there's a whole score/soundtrack playing in my mind when I shoot—so having music in my space is a must. There's a record player, iHome speakers, and special sheet music from an antique shop in Berlin.
A FEW FAVORITES: Some of the special items in my office are my vintage cameras, antique furniture, film scanner, and paintings inspired by my work, including a flower by artist Charles Mason III—the first piece of art I put in the space. I have pieces from Baltimore, London, Paris, Berlin, Rome, Havana, Arizona, Chicago, New York, and more.
I'LL BE THERE FOR YOU: The couch and scanner and artwork were the first things to really be donated to the space from people I've worked with before or have been following my work for years and wanted to encourage me. That's so special to me. It means my community supports me and my work. I appreciate that so much. I want to be there for my community in the same way, and the way I do that is by teaching at the Youth Art Institute at Morgan State University.