Home Away From Home
Shine Creative's Jamie Campbell and Drury Bynum's Arcadia workspace.
BEST OF BOTH WORLDS
JC: We had advice from the beginning: "Whatever you work in, you should own it." As a business, we were thinking of buying a place either to work in or to live in, so this worked out.
DAILY COMMUTE
JC: We come here every day, and have our offices upstairs. What I wanted was to create stations so we could work from anywhere—just open a laptop and be comfortable. I love working on the sofa in the living room. It's kind of my little dream purchase. Even working out on the porch is nice. It's so quiet, you only hear the occasional dog barking and the wind chimes down the street.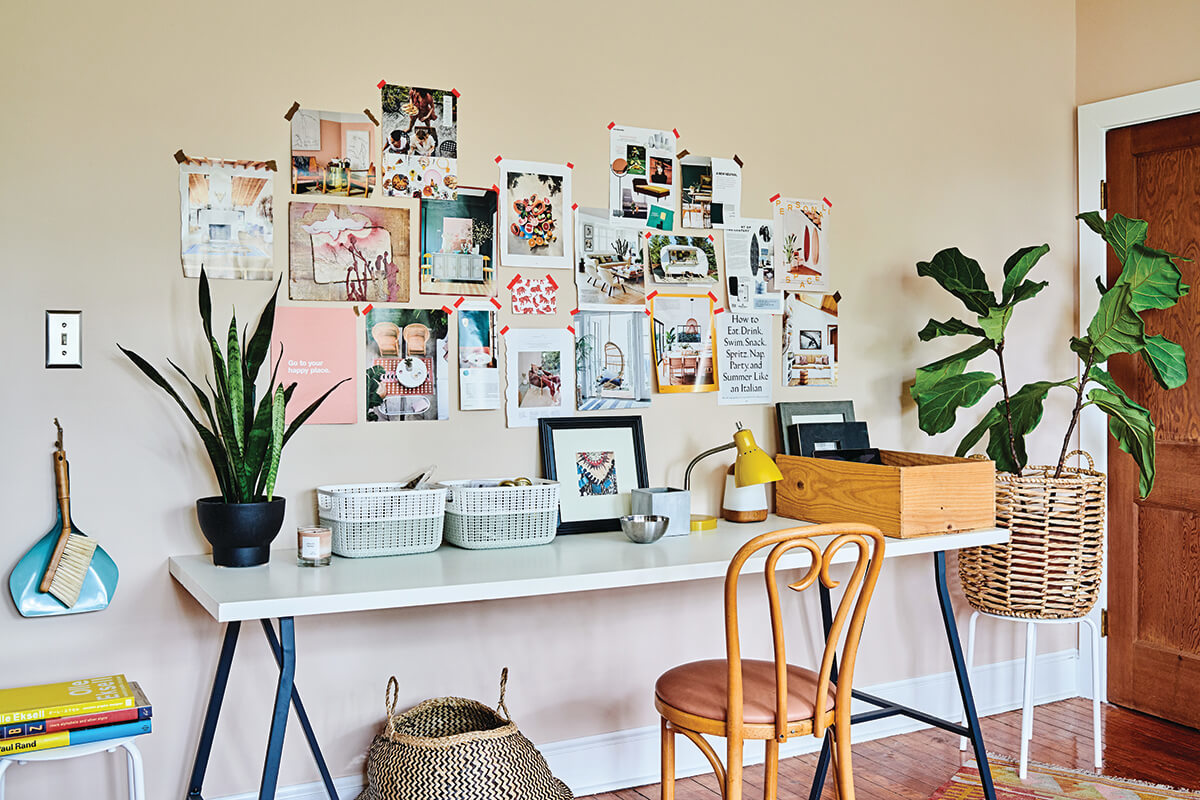 WORK FROM HOME
JC: I had seen this blog where a couple of photographers converted a house into an office where they used the space to shoot, and I thought we could do that, too. We produce video content that focuses on food and styling. So, with the kitchen, the living space, we could do a lot here. It's a nice space to host clients and talk over strategies. We just did a photoshoot in here, and we turn the house upside down with production equipment.
HIDDEN TREASURE
JC: When we started looking for a place, I was looking for a bungalow and couldn't find anything architecturally that met this kind of style. Immediately when we walked in, it was just so different from anything we've seen in the city.
DB: I love the square floor plan. It's severe and unusual—all four of the rooms are the same size. It's different from living in a rowhouse that's long and skinny.
WORK/LIFE BALANCE
JC: It's funny going from one house to another house. But in actuality, [living and working in the same house] wouldn't work. There are always people coming and going, so it's nice to have it separate from where we live.
DB: We entertain a lot here. We have friends over; we do dinners and drinks. It's great for that, too.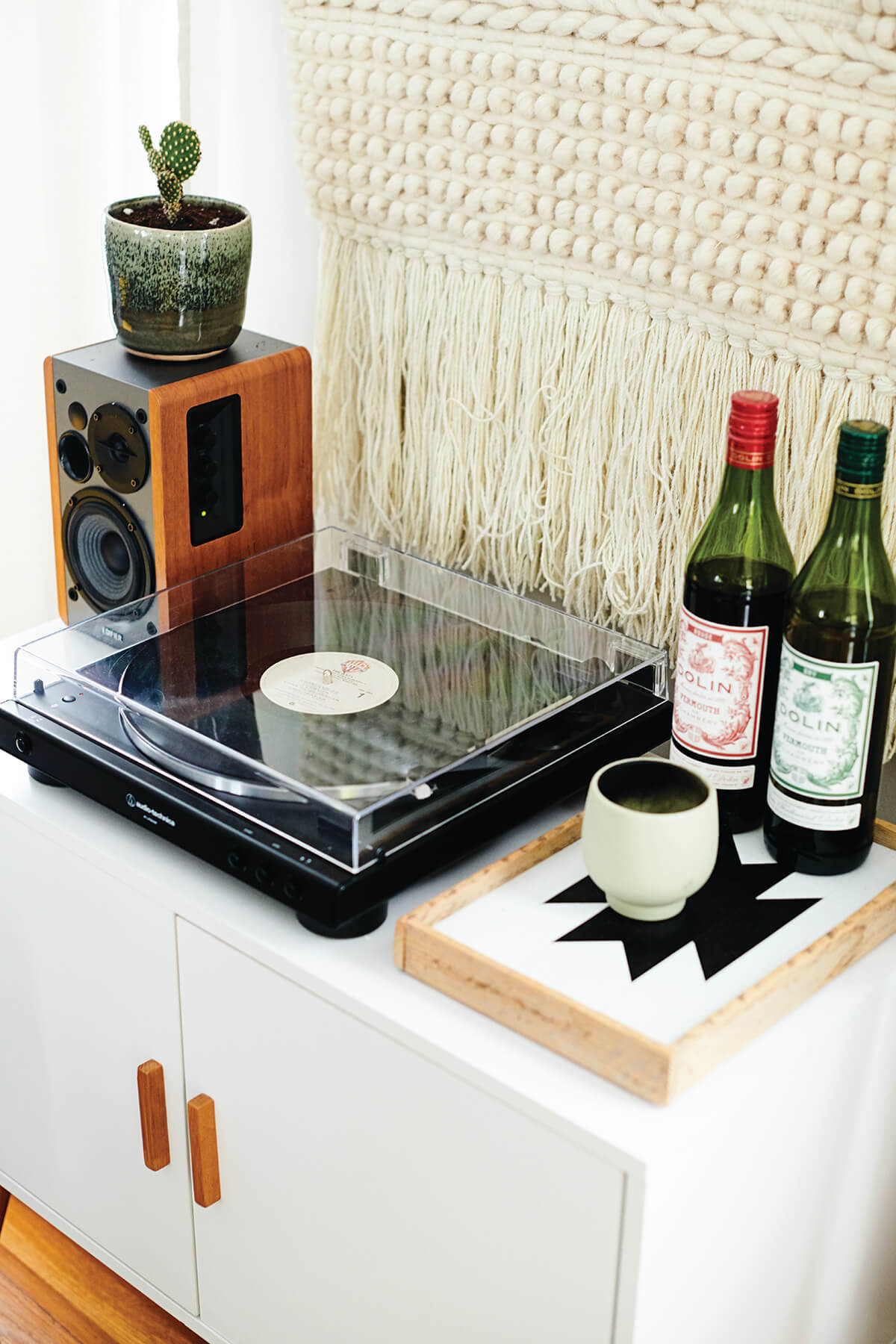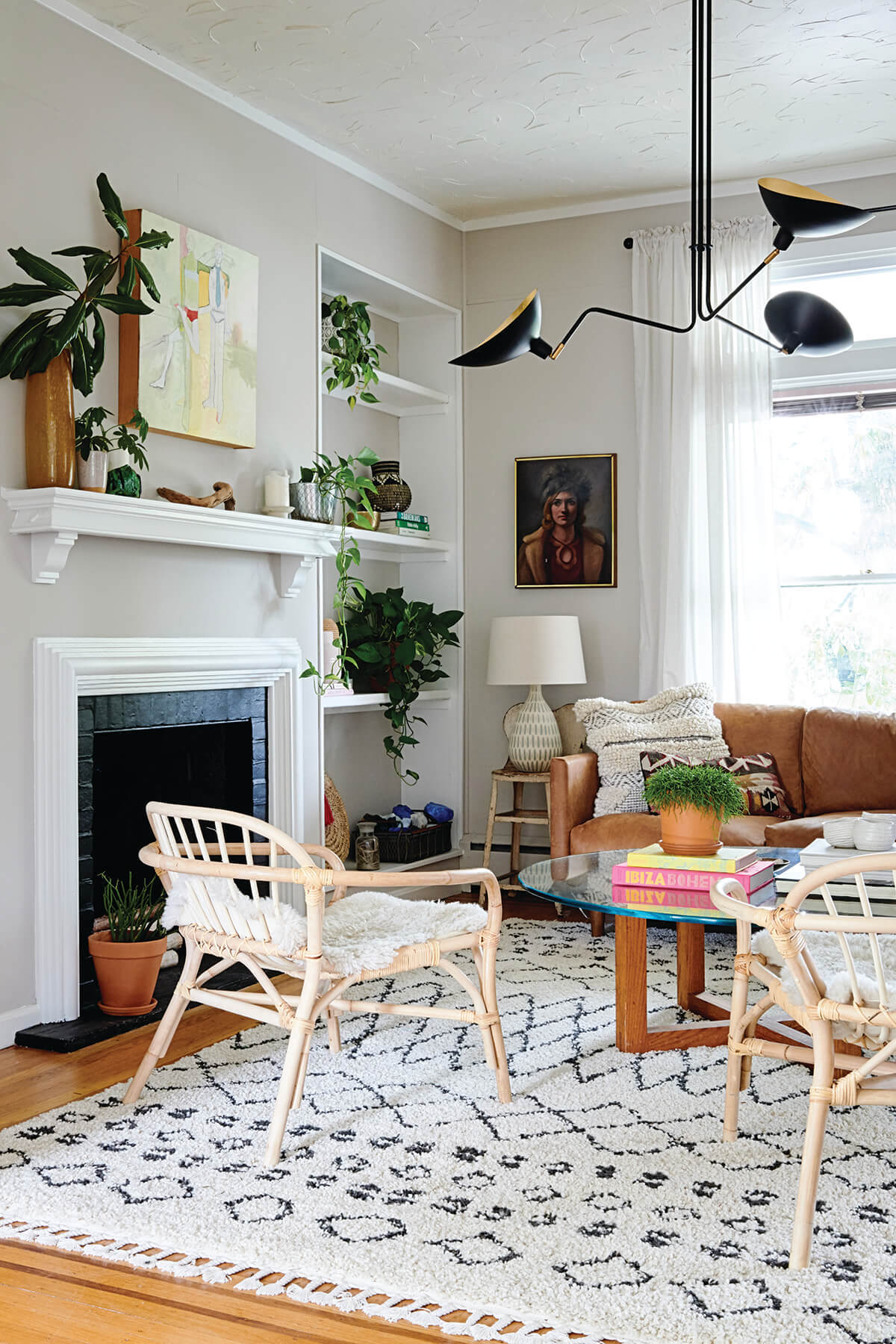 SIMPLE TOUCH
DB: Editing has come into focus for us after this. Jamie and I moved everything ourselves. We took everything from the old studio. It was cheaper. Once everything was put in its place here, it showed the value of having only things you love. We decorated the first week we were here—partly because of necessity, partly because we just wanted to be moved in. Jamie's more of the furniture person and I'm more of the art person. I've amassed quite a painting collection from trading, buying cheap art, and producing my own stuff.
CURATED
JC: That was super important to us: change the lighting and put art on the walls. I made sure there are dimmers on every switch to get the light just right. Finding the lighting fixtures was fun, and you can do it economically. It's form meets function, but I try to stick to a certain style or sensibility. We love California modern: a mix of mid-century vintage, that feeling of being lived in, but still fresh. We decorate with things we find in nature, and we've traveled a lot, so if I see something I'll always bring it home.