Lush Living
Inside the leafy Hampden home of Snack Shop film producer Hilton Carter.
CLOSE ENCOUNTER: I've been in this building for two years. I started out in another apartment and then met my girlfriend, Fiona [that's Dr. Fiona Vismans to her dental patients]. When I moved back to Baltimore from New Orleans, the apartment I lived in was [number] 335 and she lived in 334. Our first encounter was when she came knocking on my door asking me to turn my music down. We moved into this apartment together in August.
COMFORT ZONE: When we moved in, the first thing I thought was that we needed to make it comfortable. When I was growing up, my family had a space where everyone would go and you were able to watch TV and jump around on the sofa or whatever in the back of the house. But in the front of the house, there was the nice living room where everything was wrapped in plastic and fragile. For me, it was important that anything in my space is completely yours for the taking.
FLORA FIXATION: I grew up in the City of Baltimore having not much greenery around at all, but I have always taken to certain types of plant life. So I think this obsession, which now is an appropriate term, started about six years ago. I really like having them as a part of my interior styling. You need that sort of life to open up the space, to clean the air, and to make it feel like home.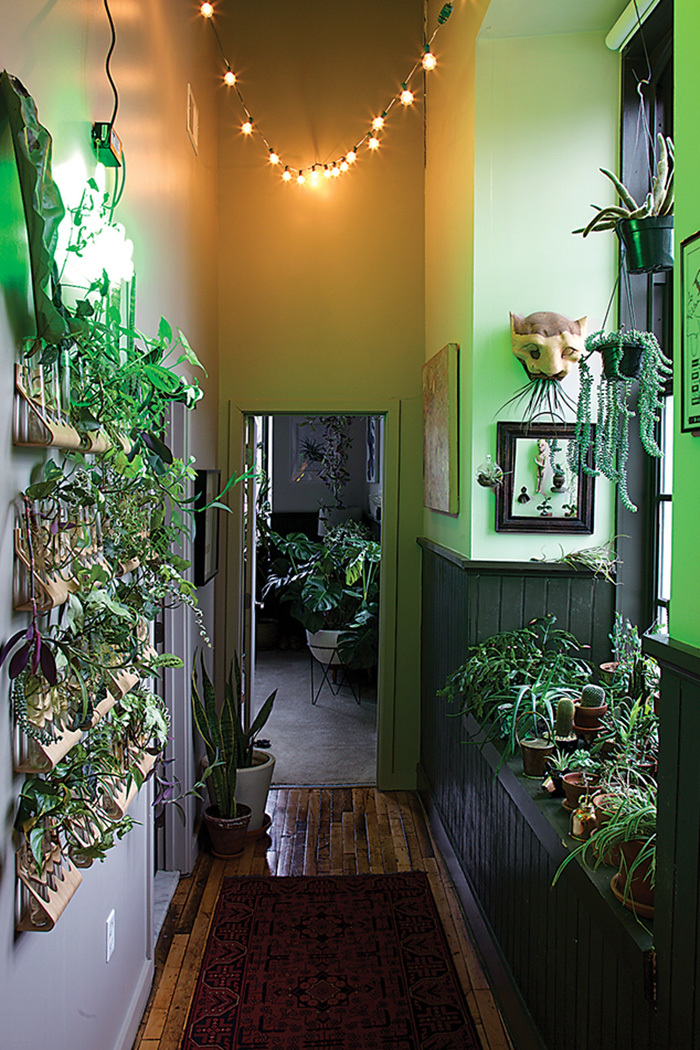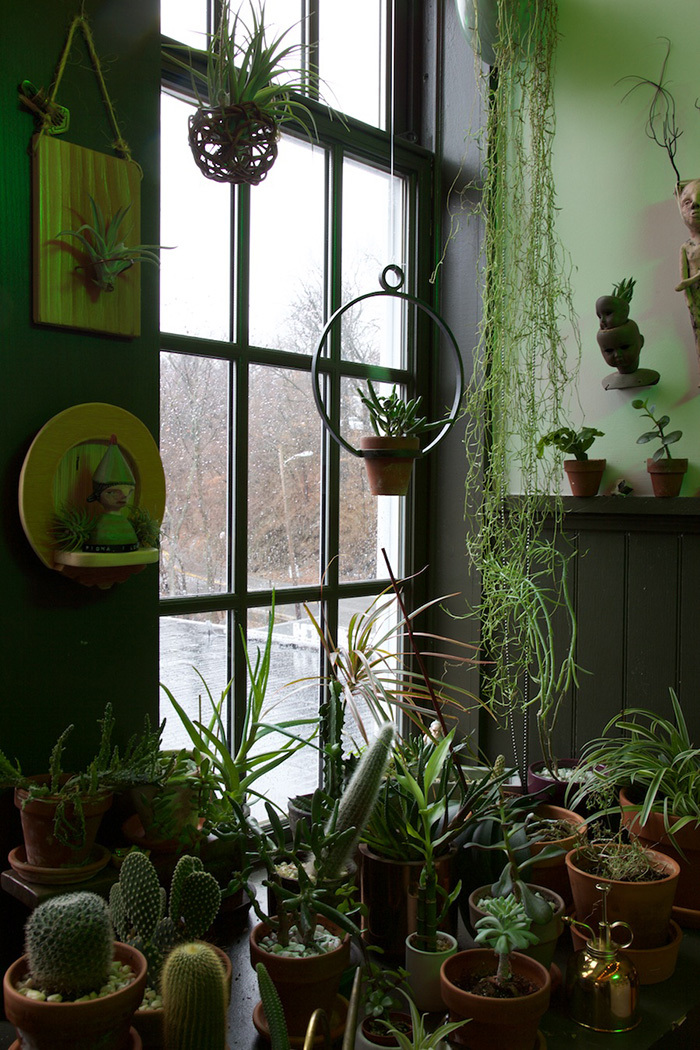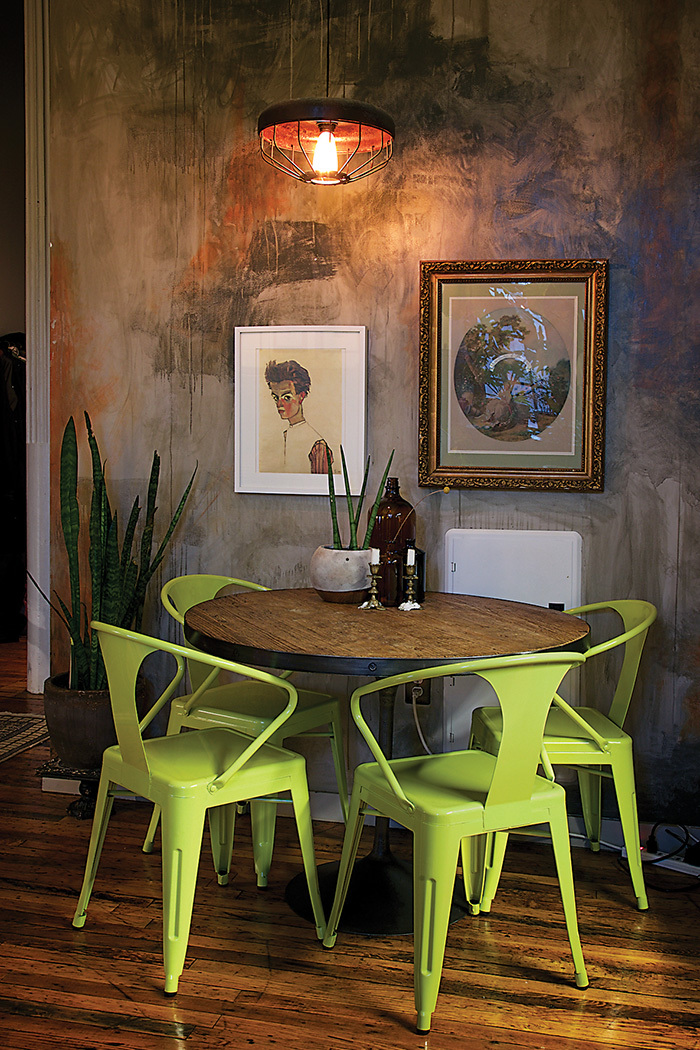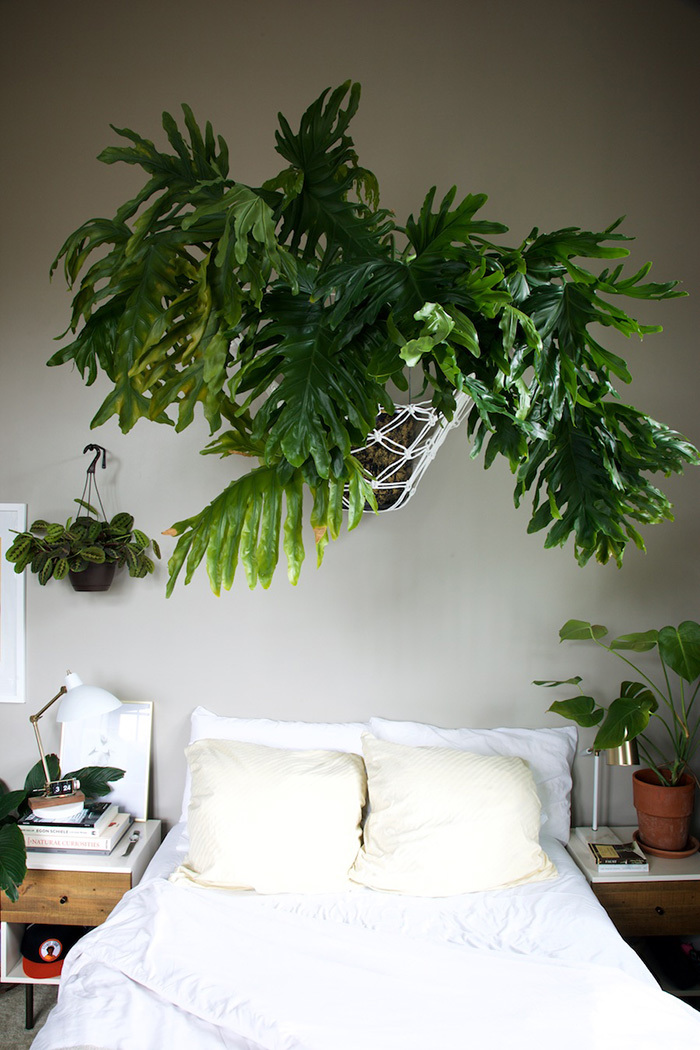 —Photography by Cory Donovan
GOING GREEN: I would say that I have about 120 plants in this house. The real mission is to eventually live in a greenhouse.
FAIR SHARE: We wanted to do a living wall, but, once we looked into it, budget-wise, it was way out of our realm. The inspiration for the wall in the hallway actually came from a trip to IKEA. I saw these spice racks and I thought they would be good for propagation. Now, not only are we filling the wall and making it green, but also we are able to take what's in it and either re-pot it or give it out as gifts.
GREEN LIGHT: I knew I wanted to make a neon sign but wasn't sure exactly what I wanted it to say. My girlfriend suggested that I do "house." So I decided to do that in green so it represents the whole idea of a greenhouse.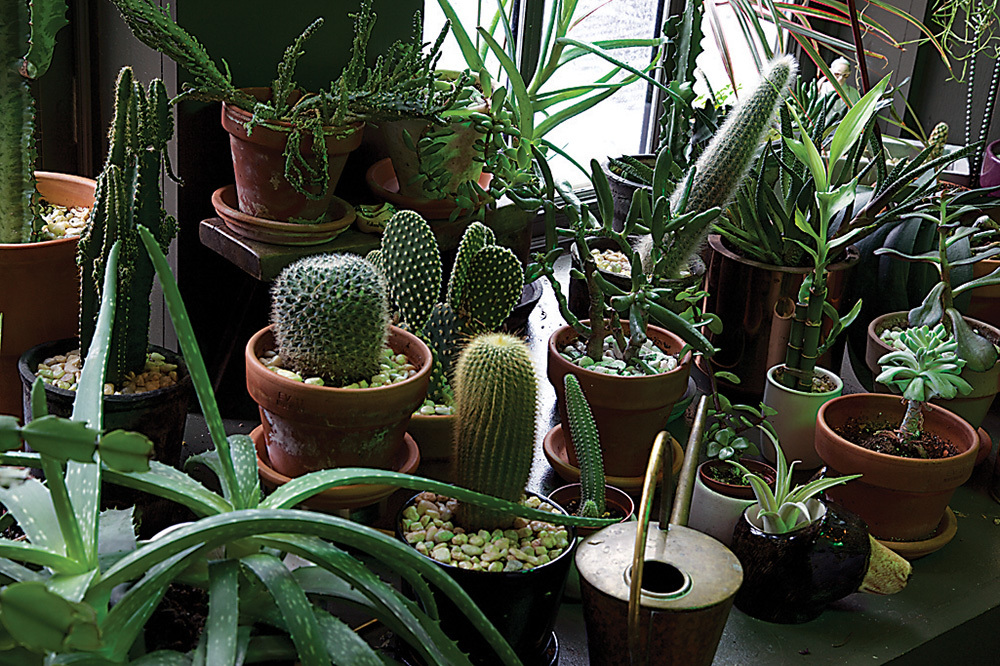 MIX AND MATCH: A lot of my furniture is from West Elm, mixed with stuff from thrift stores and flea markets. Most of the pieces on the walls are things from films of mine or pieces done by friends.
ALONG FOR THE RIDE: The bike is now just art, but kind of has a funny story. My dad spent his entire summer working to save money to buy that bike in 1976. He tells me that because of that bike, he sold my mom on going out with him.
NEW LEAF: The plant canopy over the bed was an idea that I sketched out and my girlfriend was immediately onboard with. She is killer at macramé and so she created the hammock that the plant is in. It worked perfectly.