Think Pink
Gather your closest pals for a rosé tasting that will have you in the mood for spring in no time.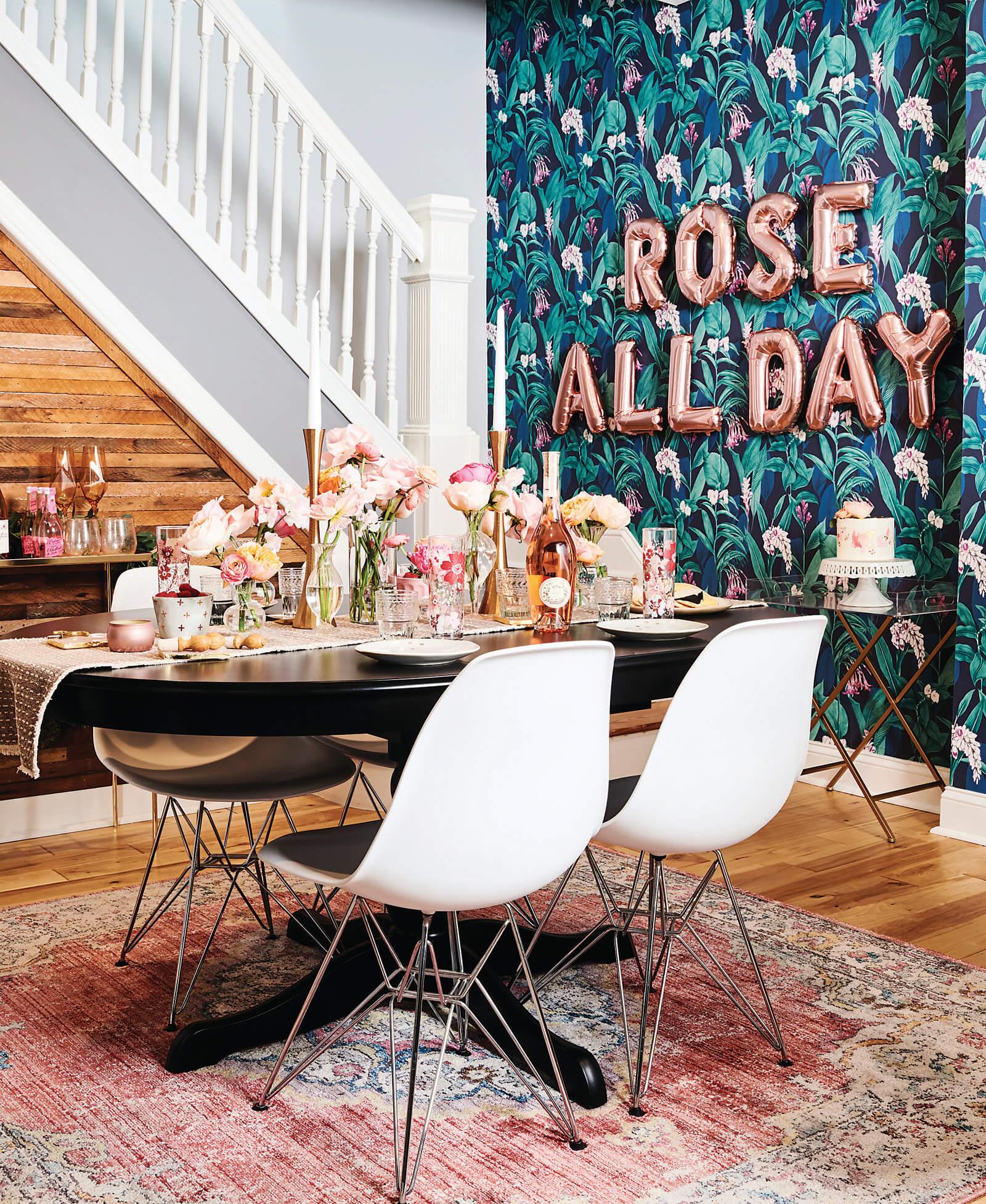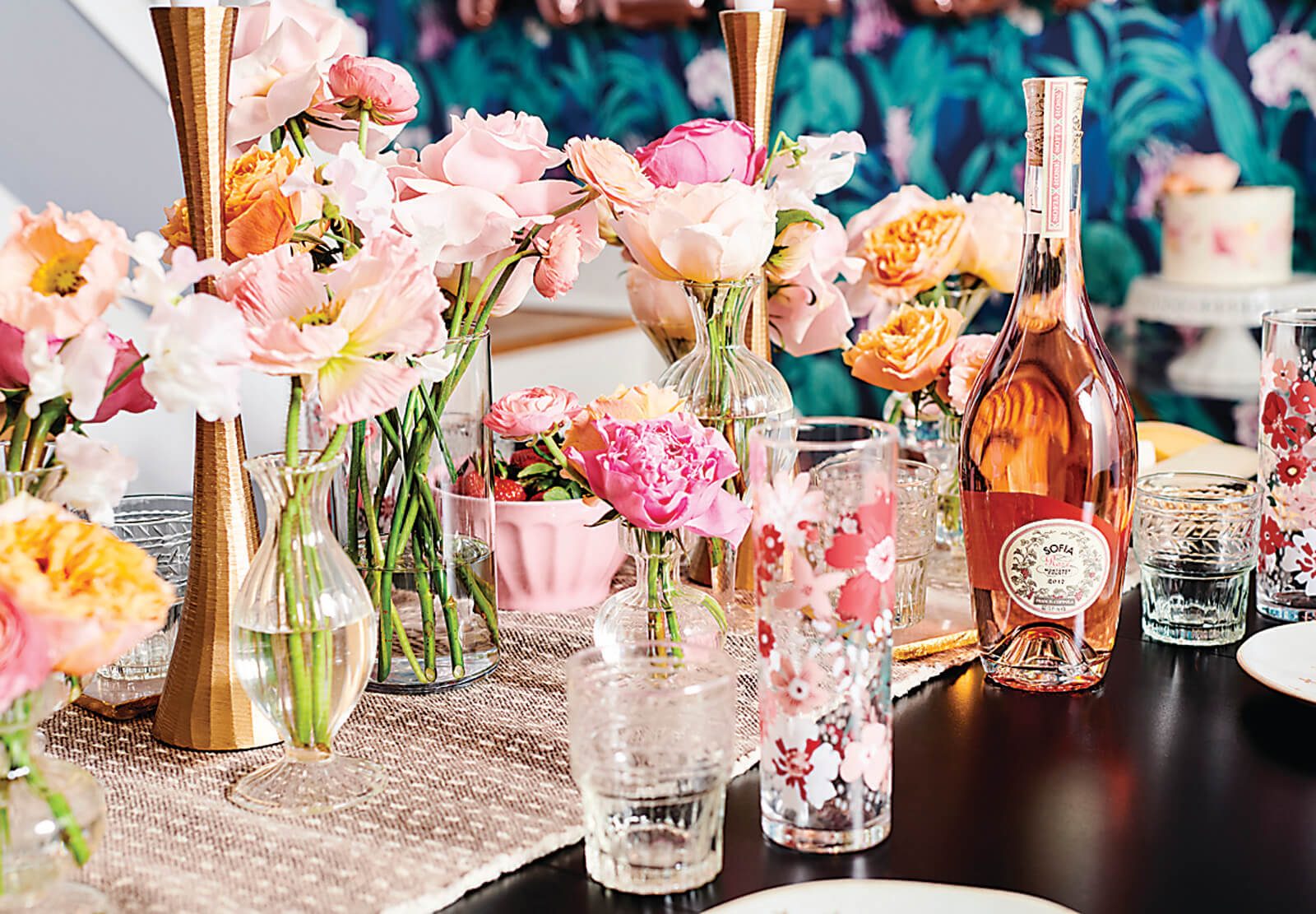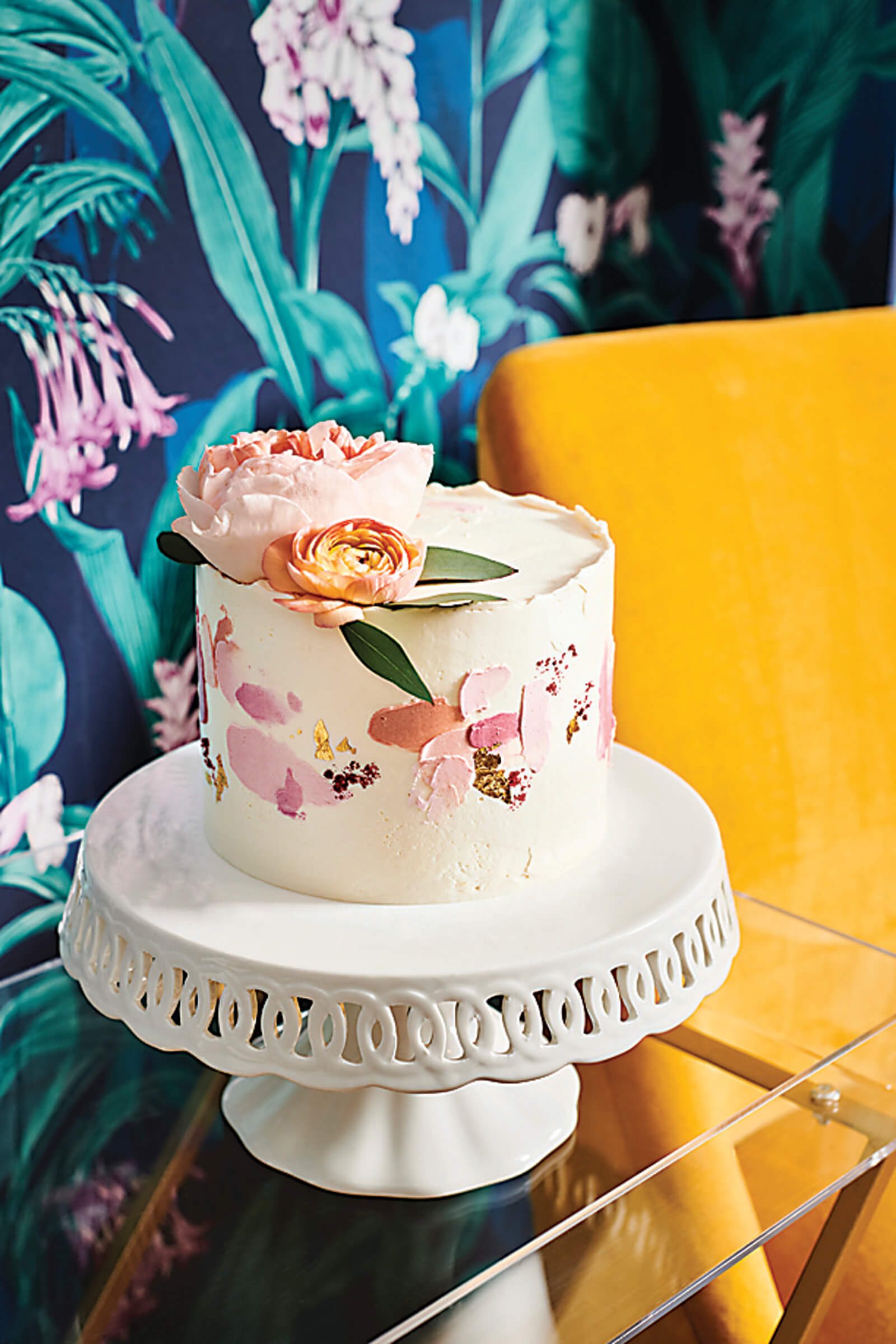 Add thoughtful touches to your tasting by preparing numbers, notecards, and pencils for your guests to write notes on their favorite bottles. Also freeze edible flower petals in your ice cubes for the ultimate floral touch. Simple and on theme.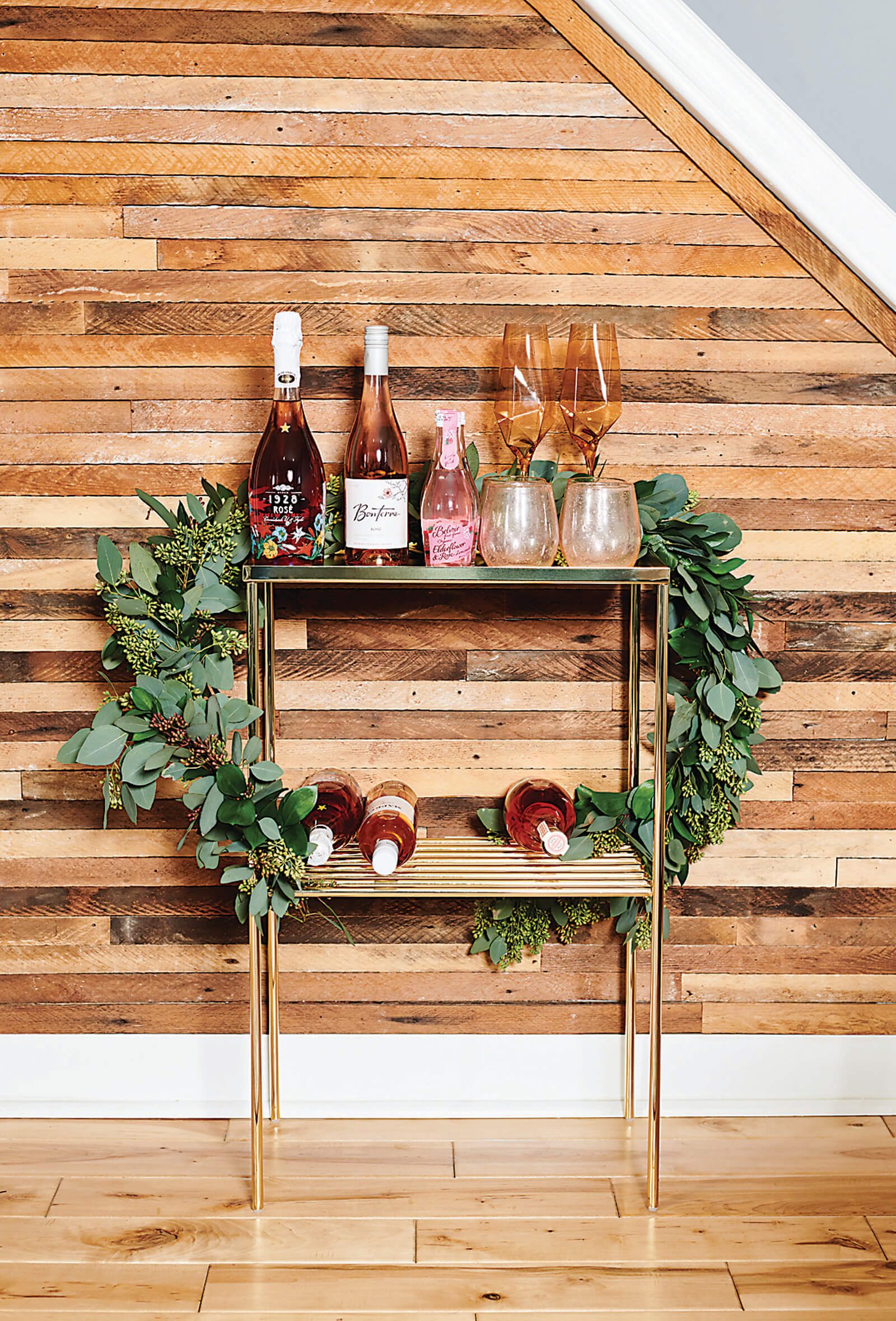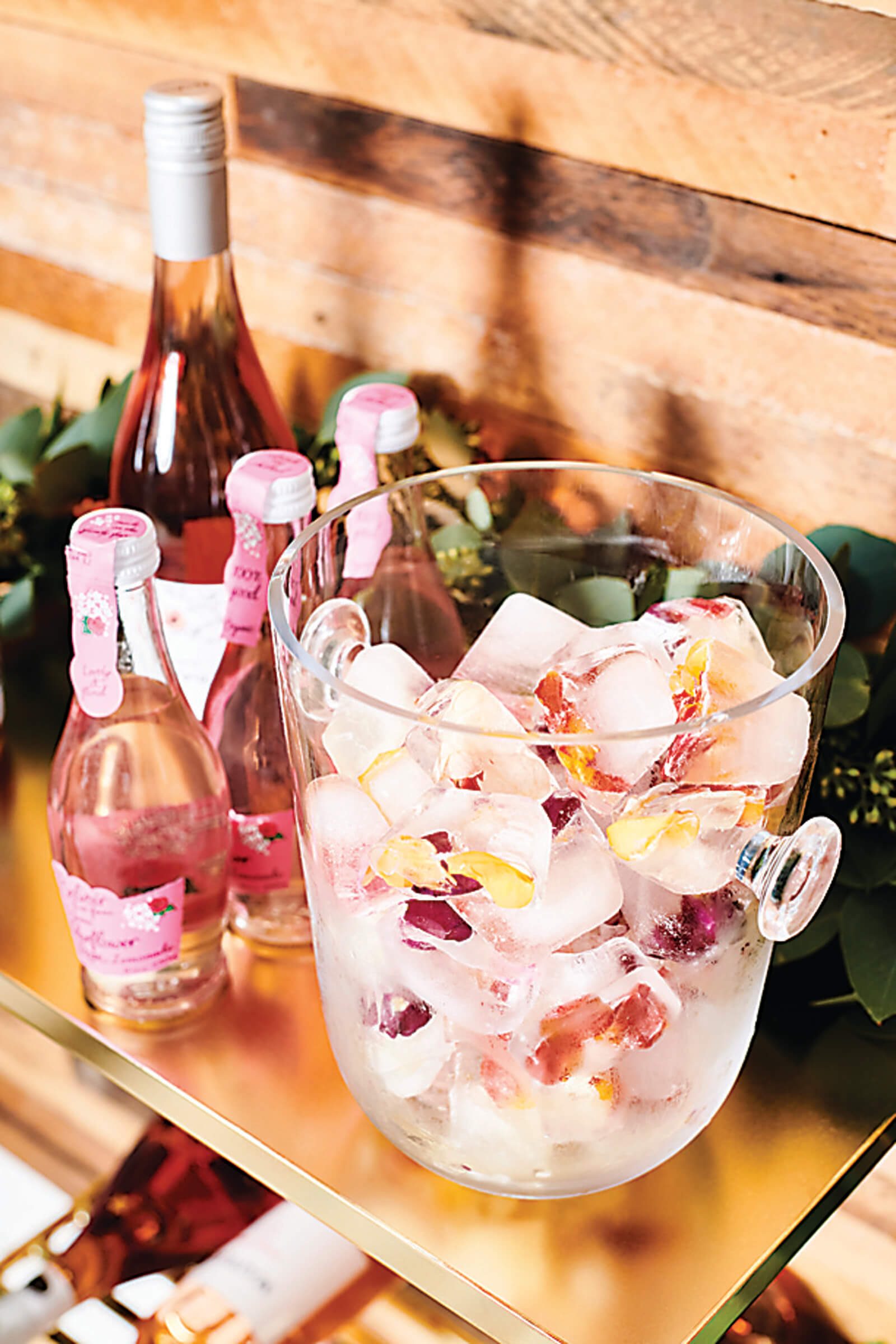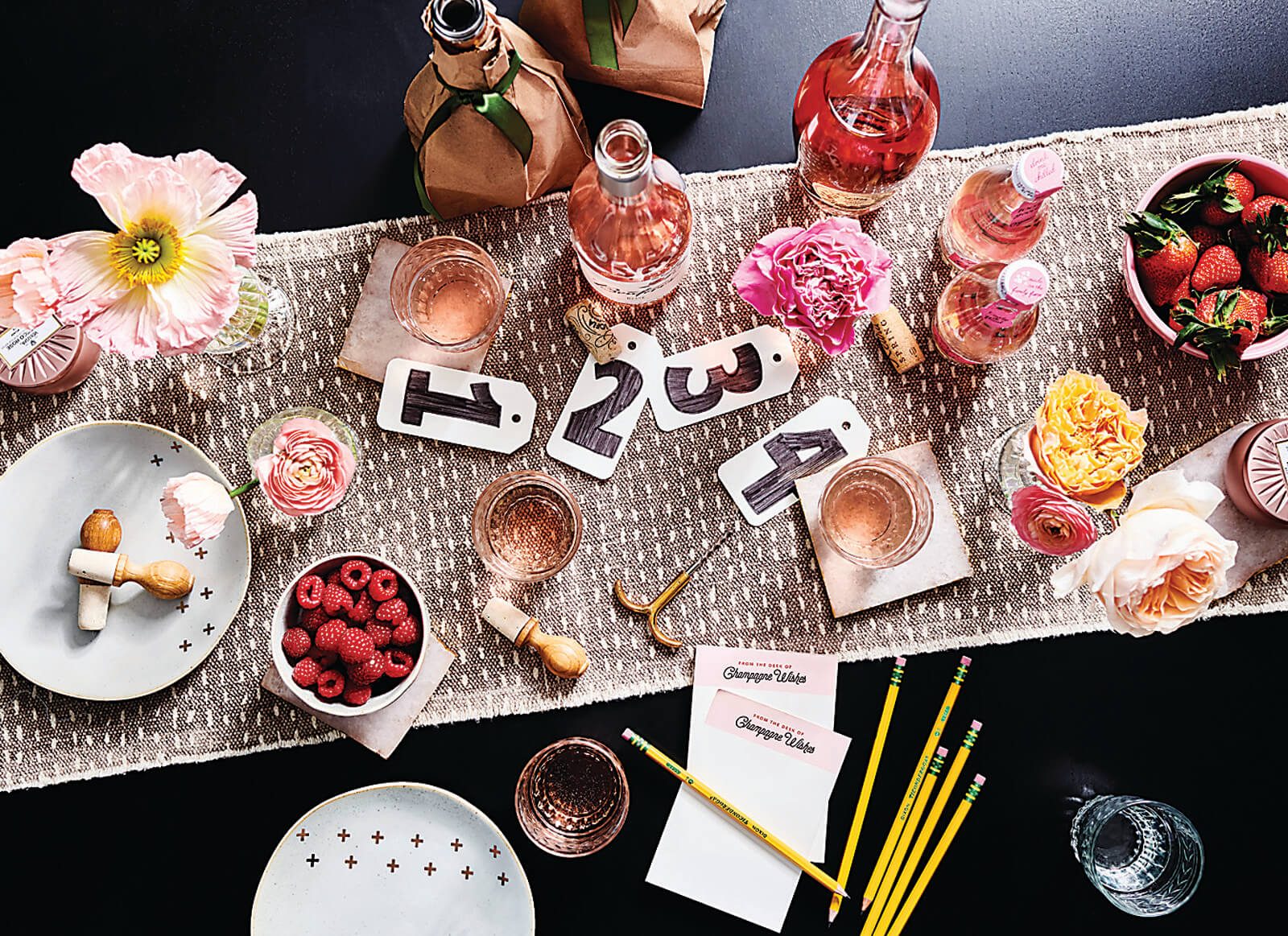 Flowers and garland courtesy of Crimson and Clover Floral Design. Rosé courtesy of Sticky Rice. Cake courtesy of Bramble Baking Co. Shot at the home of Emilie Schiller, owner of Home Methods, an interior design studio. Clockwise from top left: Brushed gold metal side table ($130) at Trohv. Tag Artisan bubble stemless wine glass ($14 each) at Su Casa. Two's Company diamond champagne glasses ($14.95 each) at Punch! Indaba Swiss cross plate ($10 each) at Trohv. Oak wine stopper ($8/each) at Trohv. Voluspa prosecco rose mini decorative candle ($10 each) at Curiosity. Creative Co-op pink agate coasters ($48 for a set of four) at Curiosity. Indaba ivy tumbler ($7 each) at Trohv. Latte bowl ($24 for a set of four) from Anthropologie. Snow & Graham "Champagne wishes" mini note pad ($7.50) at Trohv. Solid brass and steel wine opener ($15) at Trohv. Indaba Swiss cross mug ($10) at Trohv. La Porcellana Bianca Firenze cake stand ($79.95) at Williams Sonoma. Plexiglass and gold table ($149) at Nouveau. Novo by Godinger Rondo Champagne bucket ($92) at Curiosity. Poppies glasses ($8.50 each) at Trohv.