Almost 80 Years Strong, The Turnover Shop Remains a Rarity
Upscale consignment store on the border between Hampden and Roland Park continues to live up to its name.
On a normally busy Saturday, things are unusually calm at The Turnover Shop, an upscale consignment store located in the 3800 block of Roland Avenue, on the border between Hampden and Roland Park.
It's an overcast day, and around mid-afternoon, the elegant shop with its hard-to-miss cerulean storefront is devoid of routine foot traffic. But give it just a couple of minutes, says co-owner Alice Ann Martin.
Patrons, family, and friends begin to float through the store's entryway, lingering a little to exchange a few greetings and laughs with Martin before dispersing to browse. And across from the register, over which myriad antique light fixtures hang from an ornate ceiling, two men prepare to lift a wooden table onto the nearby curb for pickup. Martin, 59, rolls and neatly wraps an oriental rug that was in the front room. Living up to the store's name, a near-identical red one then takes its place, covering the Georgian tile that dates to the building's origins in 1892.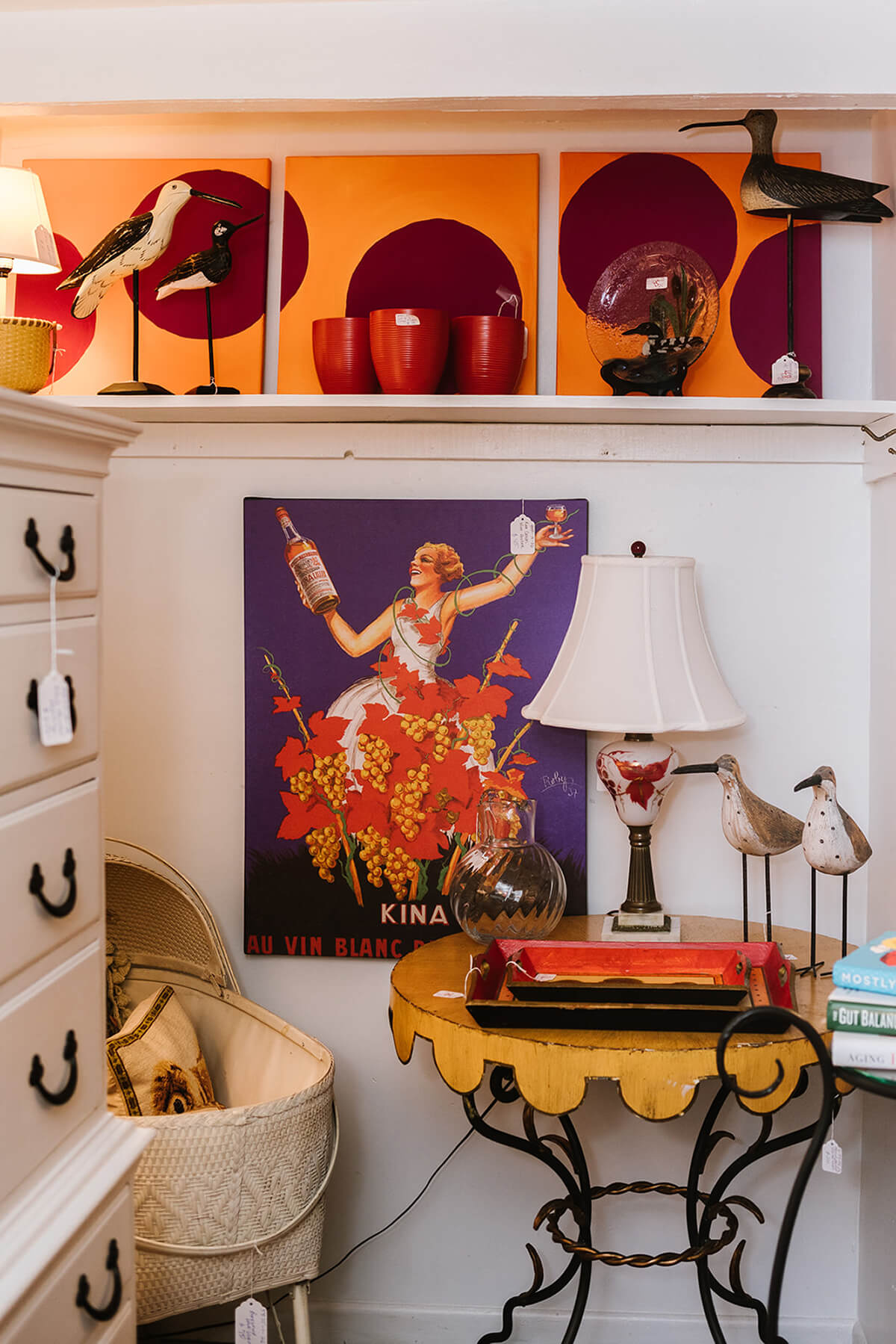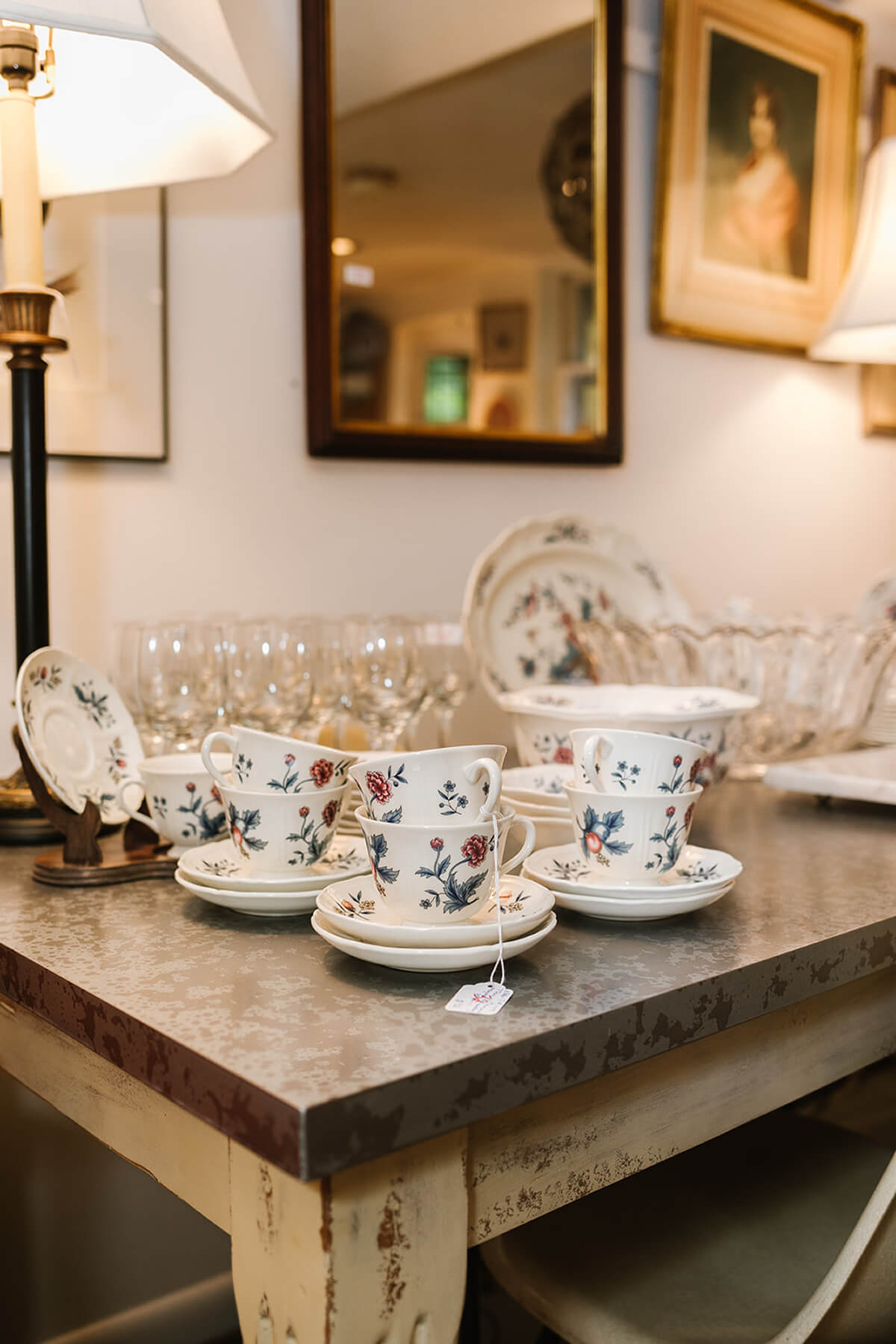 Warmly lit, thoughtfully curated, and whimsical, with each quaint nook and cranny named for its purpose (the bathroom, for example, has long been dubbed "The Necessary Room"), the shop dates to 1943, when it was owned by members of St. Mary's Church in Hampden.
"They named it The Turnover Shop. I didn't," says Alice Ann Finnerty, 83, Martin's mother and business partner, who acquired the shop in 1978."The idea was to have a quick turnover of product—that being the clothing and antiques are consigned—and that theme has continued today."
Clothing sales have since gone by the wayside. Nonetheless, the store's guiding ethos of quick turnover remains the same. And over the years, a kind of natural selection has occurred—people know to bring only their finest goods to the store for consignment. Items that come through the door are quickly approved, listed, and priced.
As pieces sell, consignors are sent checks for each one sold. Which means what we see today in the shop—from Westminster clocks and throw pillows to Royal Worcester ramekins—is fleeting. Some goods remaining at the end of a 90-day period return to their original owners. Others are donated to thrift stores, including The Wise Penny on York Road.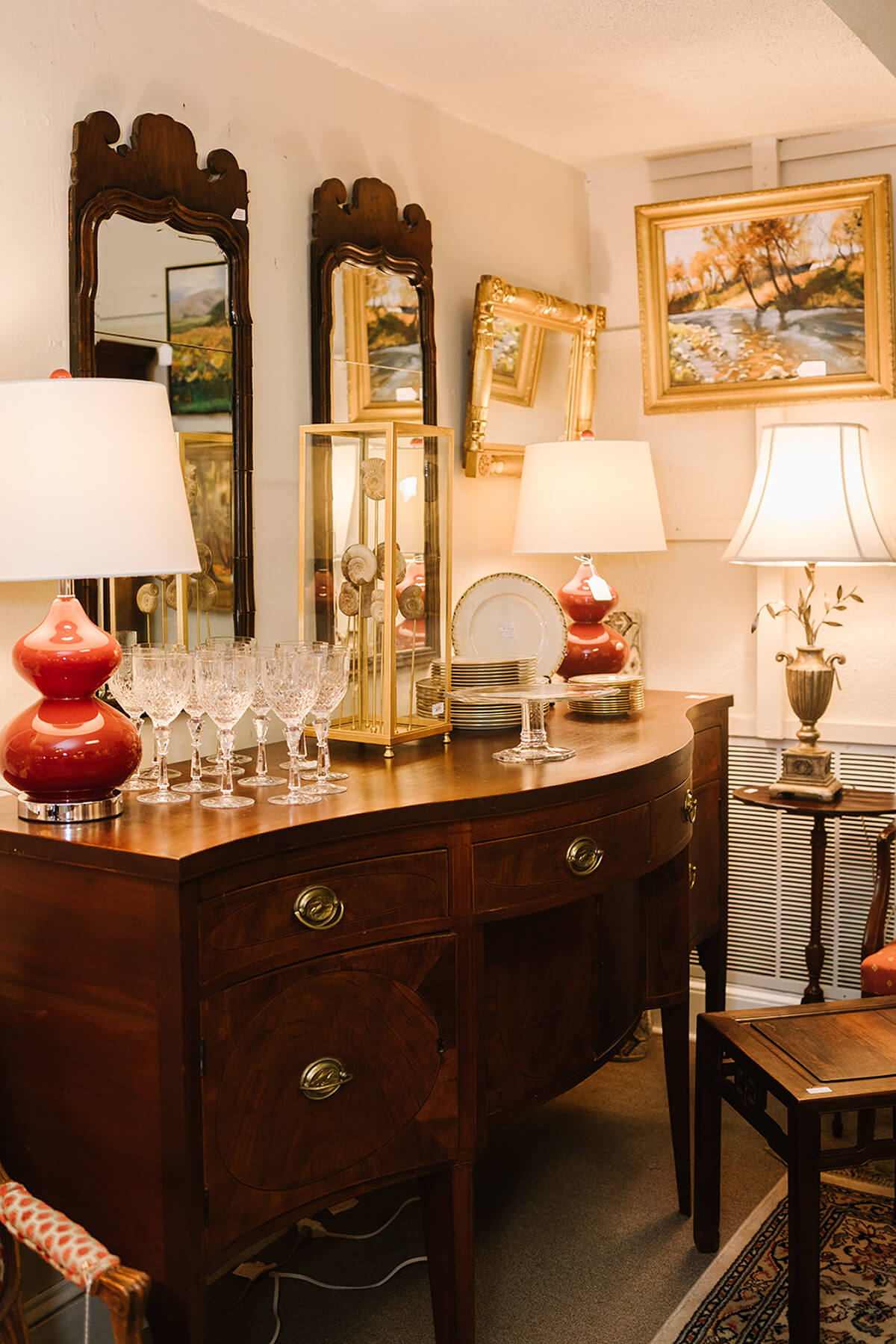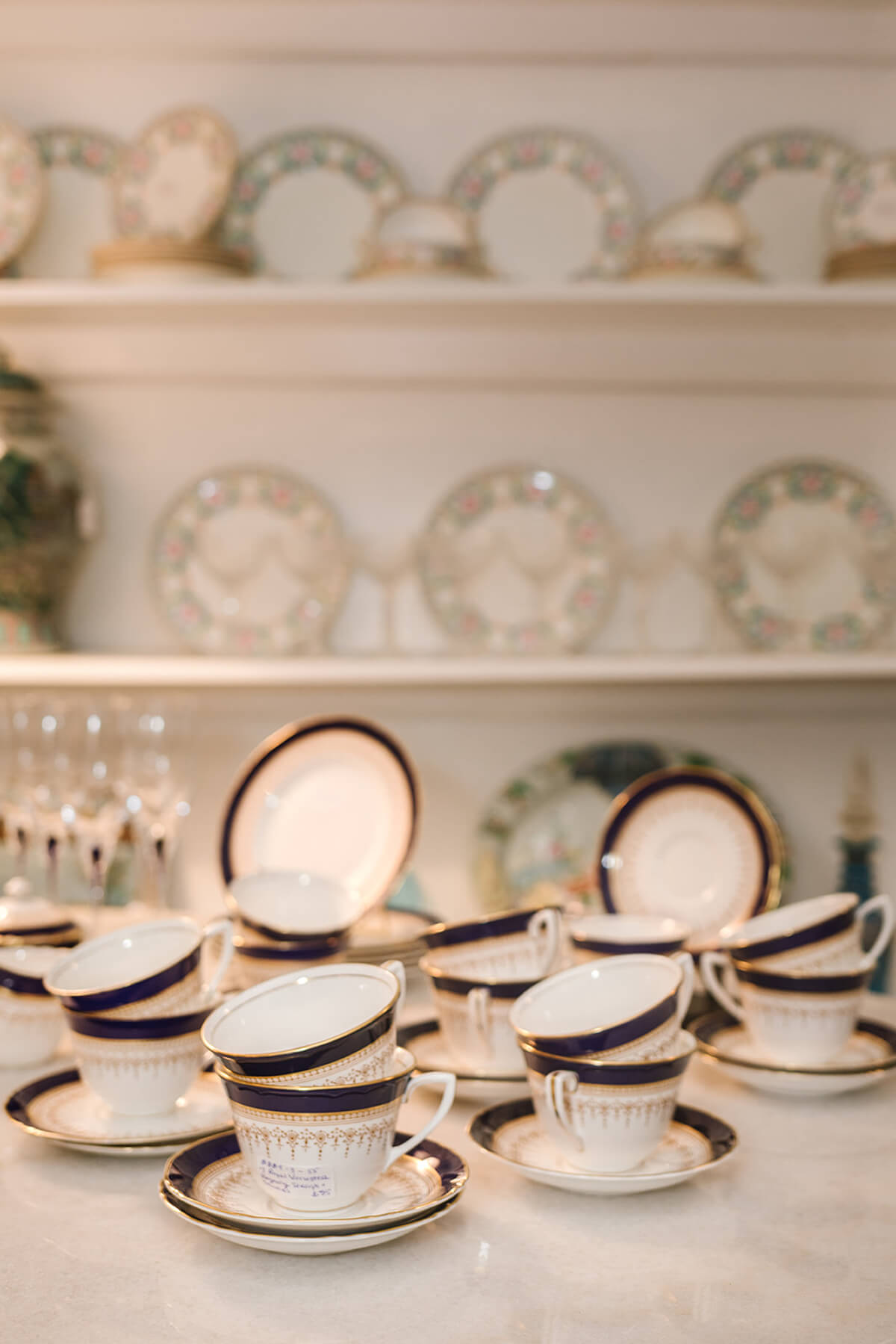 A few things have changed over the store's history. In the 43 years since Finnerty bought it, the shop—which recently made the decision to close its doors on Sundays—has undergone renovations. And under the influence of Martin, who started working here with her mother 37 years ago, bookkeeping has gone digital.
But much remains the same since the '70s. Finnerty still rents out the store's upstairs apartment. And per her mother's secret recipe, the much-anticipated "magic eggnog," is made in the kitchen at Christmastime.
"It's a family that's incorporated into a business. That's really what it is," Finnerty says, adding that the working relationship she has with Martin—like any mother-daughter dynamic—can be tricky. "But we're gifted in that we're able to understand each other."
Finnerty, who's recently begun to slow down (today is her first time visiting the shop in quite a while—not that anyone would know it) hopes that its magic will continue on.
"I love The Turnover Shop. And I love the people that are here," the grandmother of 19 says. "I think looking into the future, Hampden is going to continue to grow," she adds. "And I think that our presence here will help to establish that."