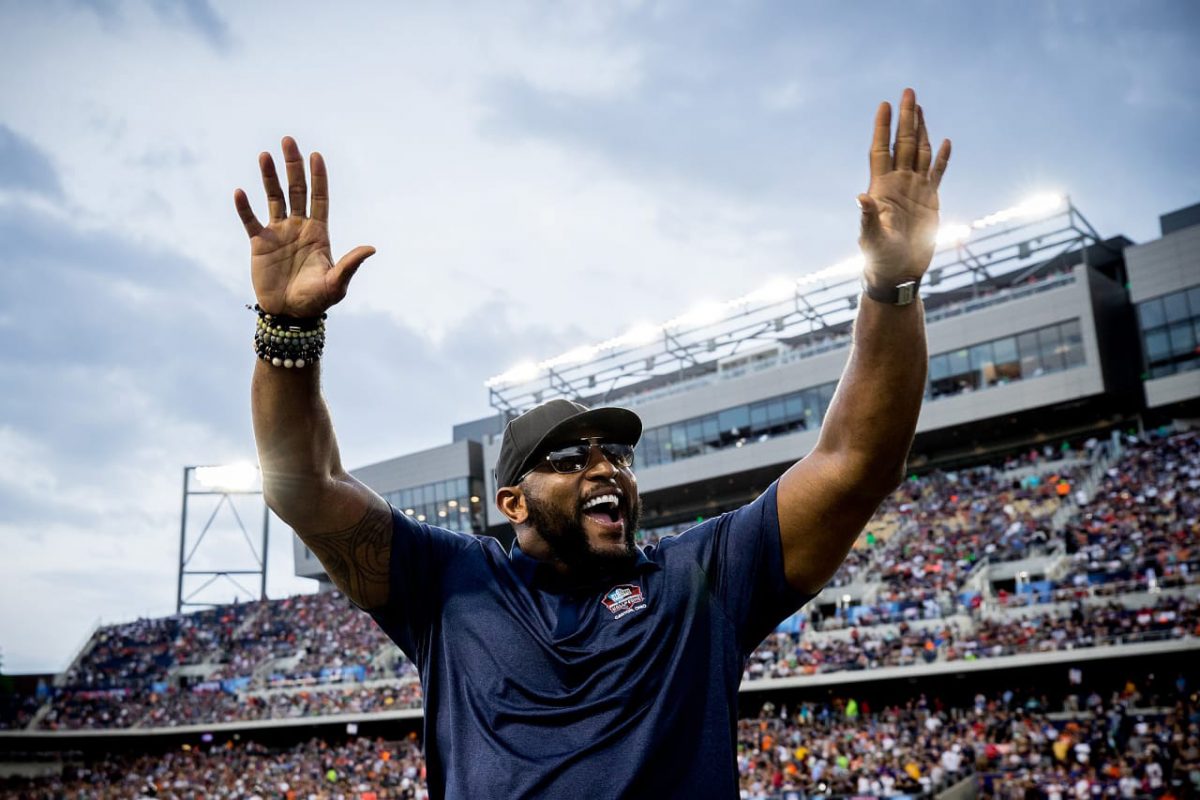 Shawn Hubbard/Baltimore Ravens
A 13-time Pro Bowler, two-time defensive player of the year, Super Bowl 35 MVP, and the only player in NFL history to produce at least 40 sacks and 30 interceptions is none other than Baltimore Ravens' Ray Lewis. He also holds a Ravens' franchise-record of 2,643 career tackles, including a single-season best of 225 stops in 2003. With a resume like that, it's only fitting to celebrate his induction into the 2018 NFL Hall of Fame with a parade through the city.
"For 17 years, we could point to No. 52 and tell the other players, 'Follow his lead," said Ravens general manager Ozzie Newsome, who drafted Lewis. "It was our privilege to have him as a Raven. We are all better for having him here. His play on game days speaks for itself. When you talk about the great players of all time, no matter the position, he is among the greatest of the great."
On Saturday, September 22, Mayor Catherine Pugh will hold a parade to honor the Ravens' latest inductee. Beginning at 10 a.m. on Key Highway near Rash Field, the parade will travel through downtown and end at City Hall where both Pugh and Lewis will speak.
The team that Lewis called home for nearly 20 years will honor him during Sunday's game against the Denver Broncos. Prior to the game, too, fans will get the chance to snap a few pics with his Hall of Fame bust on RavensWalk. There's also a giveaway of a commemorative Ray Lewis Hall of Fame coin upon entry.
Just before kickoff and after player intros, Lewis will take the field—perhaps we will get to see the squirrel dance at M&T Bank Stadium one last time? At halftime, Lewis will be presented with his Hall of Fame ring in an on-field ceremony. No long speeches this time though, the game must go on.
The only thing that would make this weekend better is if the Ravens get a win. After last week's game—they struggled on both sides, especially defensively when linebacker C.J. Mosley was carted off the field—the fans could use a W. An iconic, inspirational locker room speech from Lewis might just do the trick.