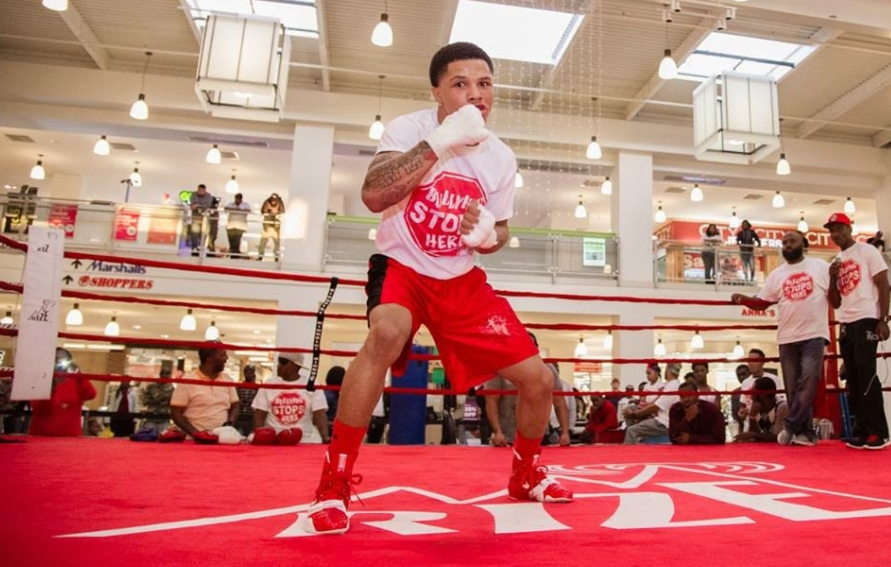 ProAmFightTalk.com
Saturday night is Showtime.
West Baltimore's Gervonta "Tank" Davis won the 130-pound world title in January at Brooklyn's Barclay's Center in one of the most exciting bouts of the year, finishing off Jose Pedraza with a thrilling seventh round KO. This weekend, the charismatic fighter travels to London for the first defense of his crown against No. 1 challenger Liam Walsh. We can't wait for Davis fill Royal Farms Arena at some point in the future, but for now we will catch the action on Showtime, scheduled for Saturday at 6 p.m.
Explained: How the O's do it.
FiveThirtyEight, the popular politics, sports, science and health, economic and culture blog for numbers nerds, recently dedicated a post attempting to uncover how our beloved Orioles keep beating the experts gloom and doom predictions of failure each season. As baseball columnist Neil Paine notes the O's have far exceeded the expectations of forecasters over the past half-dozen seasons, by as much as 21, 16, and 12 games in recent seasons. What did he find? Buck Showalter, basically. And the O's bullpen, which, of course, he reveals has been wonderfully managed by Buck. It's a case of researchers collecting the data on what every O's fans already knows based on our own subjective observations. We do appreciate the effort.
Boys' Latin Tops St. Paul's in 100th regular season match.
Talk about historic rivalries. Perennial Baltimore lacrosse powerhouses Boys' Latin and St. Paul's met for the 100th time this week and the occasion lived up to its billing, with Boys' Latin rallying from a 3-0 deficit, and then holding on to win a 10-9 nail biter. The win pushed Boys' Latin overall margin in the series to 52-47-1, according to reporting by the The Sun's longtime high school sportswriter, Glenn Graham, in a rivalry that began in 1933.
There is a little horse race in Baltimore this weekend. 
This is setting up as a nice duel between Derby-winner and odds-on favorite Always Dreaming in the No. 4 position and Classic Empire, at 3-1 bet, in next to him in the starting gate at No. 5. Goes without saying that Preakness is not to be missed, but especially this year.
O's catchers deliver more than flowers for Mom.
Oriole catcher Francisco Peña, before a rare start Mother's Day weekend, promised he'd hit a home run for his mom. And he did better than that—blasting two round-trippers. Which means the bar has been set awfully high for every ballplayer ever going forward. That said, O's catcher Caleb Joseph went deep the following day, on the actual Mother's Day, as did Chris Davis. Not bad a compliment to the usual flowers, candy, and card.