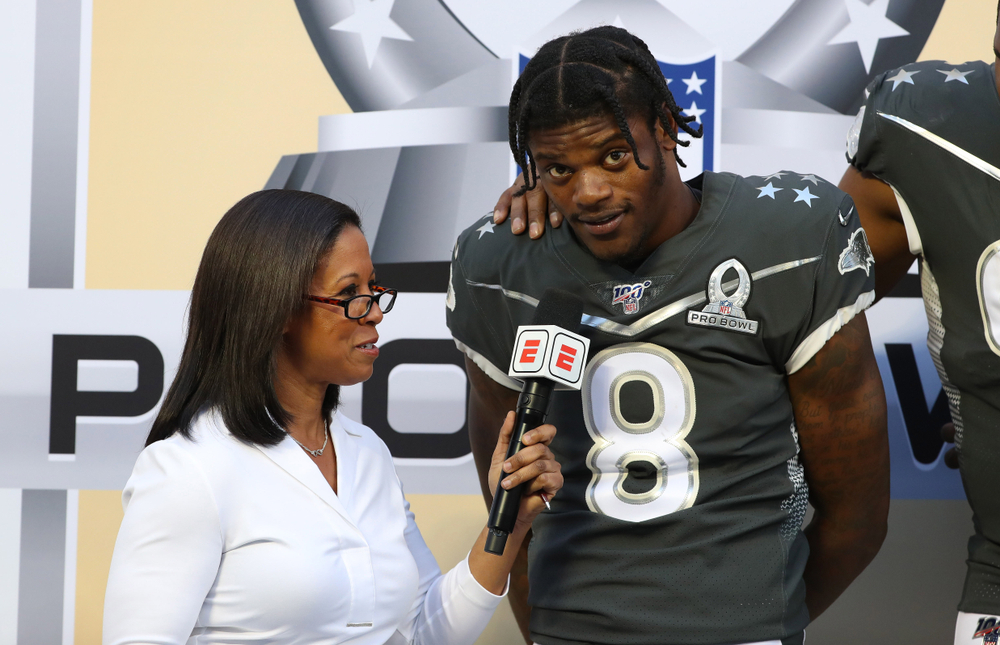 As if we all don't have enough to worry about, Lamar Jackson just announced that he's going to be on the cover of EA Sports' Madden NFL 2021.
That loud sound you just heard was Ravens fans around Baltimore collectively groaning, "Nooooooo!"
Some background: The concept of the so-called "Madden Curse" has been around for more than two decades. It started, innocuously enough, with San Francisco running back Garrison Hearst. Who? Exactly. A highly touted prospect, he played one spectacular season for the 49ers, appeared on the cover of Madden 1999, and suffered a hideous ankle break in the second round of the playoffs. He missed the next two seasons and, after returning from injury, had one more impressive season, but was never the same player again.
Still, that was a one-time thing. Hardly grounds for a curse, right? Until Barry Sanders appeared on the cover in 2000. How were Sanders' stats that year? We'll never know because he UNEXPECTEDLY RETIRED that season.
Okay, two is a coincidence, not a trend, which leads us to the Titans' Eddie George. After an uncannily consistent career, he was honored with the Madden 2001 cover. His 2001 season was good, not great, and he uncharacteristically fumbled a pass in the fourth quarter against the Ravens (oh yeaaaaaah) in the playoffs, directly contributing to the Titans' loss. He played four more seasons but once again, was never the same player again.
Yikes!
But here's something to give Ravens fans hope. That one-two-three punch certainly started the Madden Curse off with a flourish—and it continued apace for several years, cursing the seasons of players like Mike Vick (Madden 2004—torn fibula), Donovan McNabb (Madden 2006—groin injury), Troy Polamalu (Madden 2010—torn MCL), and the Ravens own Ray Lewis (Madden 2005—not a single interception; Ravens didn't make the playoffs).
All in all, more Madden cover boys have been cursed than not. But, luckily, we're seeing a reverse of the trend. In 2018, Tom Brady reversed the curse, earning league MVP honors. (On the other hand, the Patriots lost in the Super Bowl that year. For any other team, a spectacular season. For the Pats, a bit of a bust.)
In 2016, Giants wide receiver Odell Beckham Jr. was on the cover, yet finished the season with 1,450 receiving yards and was voted to his second consecutive Pro-Bowl.
And then there's QB Patrick Mahomes, last year's cover model. When the Kansas City Chiefs' prodigy got injured in the seventh game of the season, it seemed like the curse had struck again. But he came back only three games later and went on to lead the Chiefs to a Super Bowl win.
Here's the thing about athletes: Many are superstitious. But the best ones are super cocky, too. If there is a curse, they're convinced they'll be the one to break it.
As Jackson himself told reporters: "I'm not worried about a curse. Patrick Mahomes was on the cover and he won MVP [of the Super Bowl], so I would want that curse. I hope that's a curse!"