Legendary Announcer Dave Rodman Prepares for a Preakness Like No Other
With a limited crowd, Rodman says it will feel very "surreal."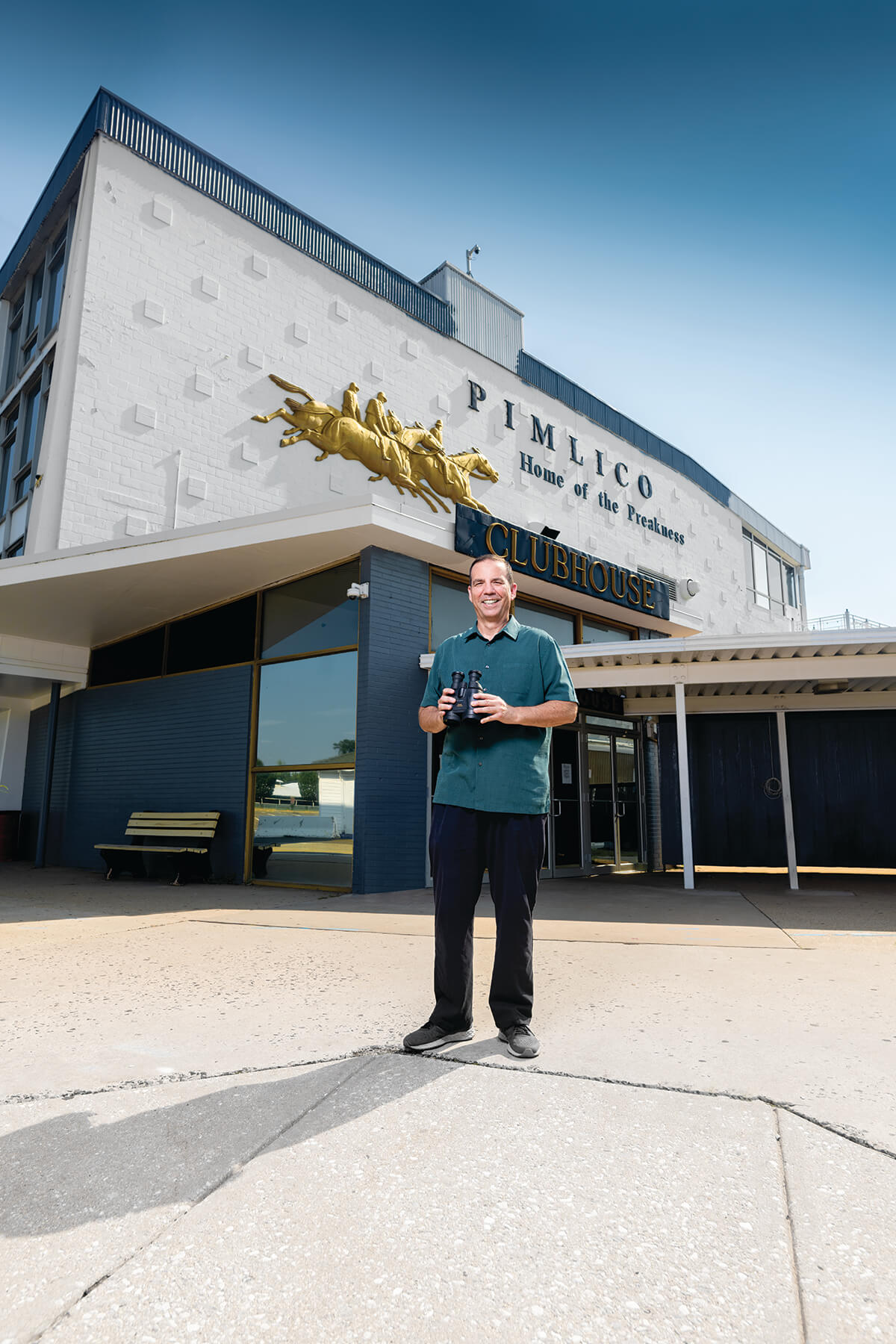 You can't have a Triple Crown without Preakness, the second rung of horseracing's famous trio, but Preakness has never been the final race—until now.
Thanks to the coronavirus, the 2020 Preakness will take place on October 3, after the Kentucky Derby. (The Belmont Stakes happened on June 20.) Back in August, legendary Preakness announcer Dave Rodman said to keep our eyes on Belmont winner Tiz the Law.
"I don't want to hype him too much," Rodman says. "If you had told me in 2019 that you'll be possibly calling a Triple Crown winner, I would've probably told you to get a test—and not a coronavirus test." (Alas, Tiz lost the Kentucky Derby in September.)
It's certainly an uncertain year for horse racing, and shortly before press time, it was announced that Preakness would not allow spectators in the stands. With a limited crowd, Rodman says it will feel very "surreal."
"My first Preakness was 1991—I couldn't believe the roar of the crowd, the constant buzz of noise," he says."When horses make their move on the far turn or the lead changes or a big favorite bursts to the front, you hear another bit of energy—it does amp you up a bit."
Even without fans, the race is still bound to be one for the books.