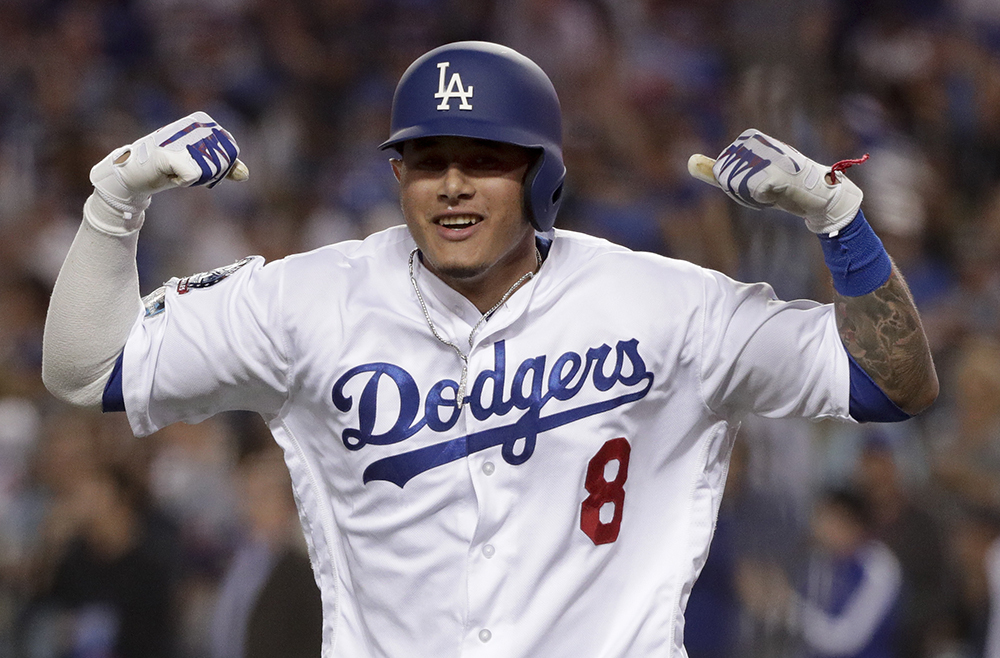 AP Photo/Jae C. Hong
After an interminable wait, Manny Machado has agreed to a 10-year, $300-million contract with the San Diego Padres, the largest free agent signing in American sports history. And while the rest of the baseball world is alternately confused (the Padres?) and very, very confused (the Padres???), we're honestly just thankful that he isn't a Yankee.
Only 26 years old, Machado is undoubtedly worth his monster contract, which will carry him through the prime of his career; if anything, it's a relative bargain compared to other mega-deals, considering his age and the fact that MLB's revenues have increased at a rate far outpacing that of payrolls. Although he has developed a reputation as a player who's had some growing pains play out on the field, Machado is still a special talent, a terrifying cocktail of quick-twitch dynamism and savant-level spatial awareness. Young stars of Machado's caliber aren't available often and just about every team in baseball should've moved heaven and earth to sign him. Just watch him snare a hard-hit ball down the foul line, or wallop one into left field for proof.
Nevertheless, the deal is surprising; couched in the most scientific terms, the Padres flat-out stink. To be sure, their farm system is widely rated as one of baseball's best—there is a strong possibility that the prospects coalesce around a still-in-his-prime Machado over the next few seasons to form a strong, cross-generational nucleus. But these potential reinforcements are still largely hypothetical and don't immediately address the yawning chasm that is their pitching staff—you could probably be their third starter, with me as the fourth, and Mr. Trash Wheel as a high-leverage bullpen arm.
In contrast to the sudden penny-pinching that has swept Major League Baseball, the Padres have committed nearly $450 million over the last two winters to Machado and Eric Hosmer, a first baseman, who, even at the absolute peak of his abilities, is fairly uninspiring. Yet even with this flawed roster, the Padres should be commended for making an honest-to-god attempt at winning, especially in an off-season when the hot stove has run suspiciously tepid as teams peddle future hope instead of present-day competency.
For O's fans, this signing invariably elicits a raft of emotions. Admittedly, it is easy to imagine an idyllic alternate timeline where Machado stays in black and orange. But trading Machado to the Dodgers last summer has proven to be a boon for both parties: Machado got the chance to play in the World Series and then the opportunity to secure a bag big, while the Orioles received a bounty of promising young players. Outfielder Yusniel Diaz, the best of the bunch, is a consensus top-75 prospect in baseball.
Led by a brainiac front office with a keen understanding of how to unearth and maximize talent, the Orioles could return to glory and the decision to part with Machado and reset their payroll may very well represent a seminal point in franchise history. If the Orioles flounder while Machado excels with the Padres, the failure to build a supporting cast around Machado will haunt the organization for years to come.
Either way, congratulations Padres fans, you got a good one.