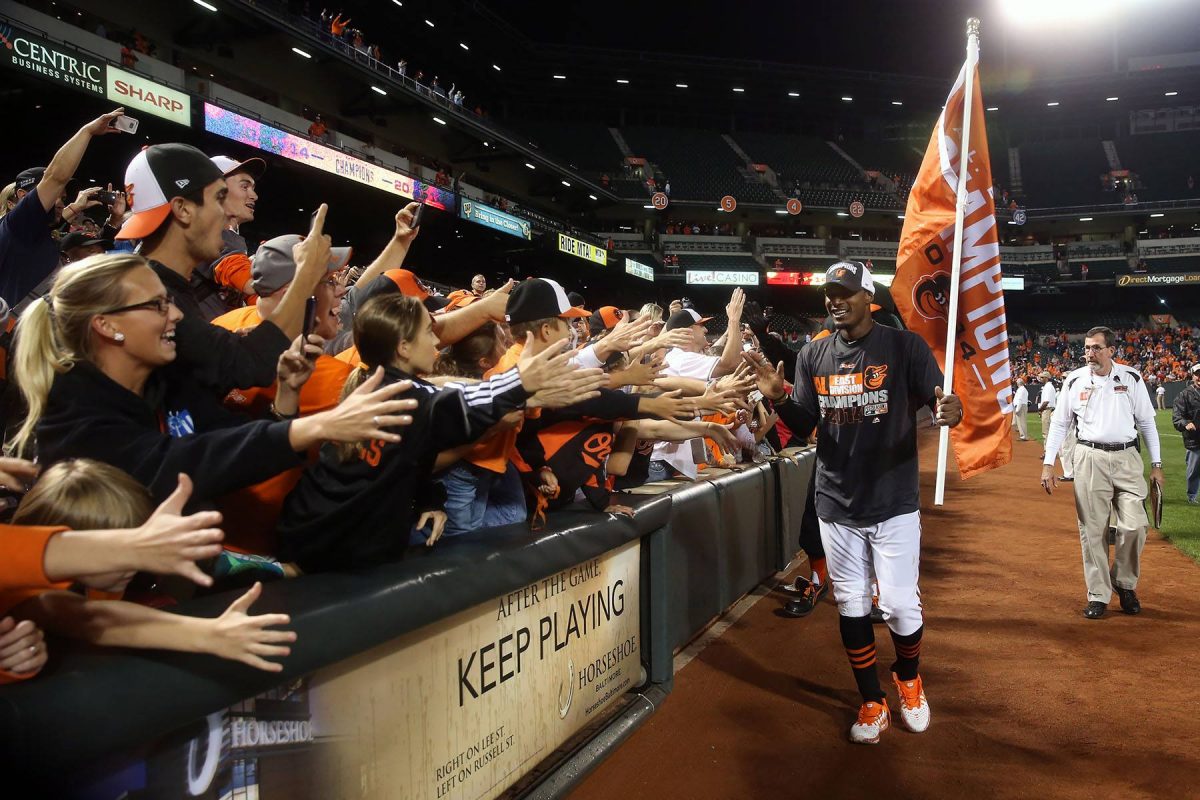 Baltimore Orioles
After clinching the American League East title last week, we have to honor our favorite Oriole—an All-Star who plays the game we love with contagious, fun-loving gusto.
Stud of the Week for September 15-22:
Adam Jones
The Line:
Against the Red Sox Friday night, the center fielder crushed not one, but two home runs, pushing his season HR total to 27. He's also batting .285 and leading the team with 176 hits while driving in 91 runs to date.
Studliest Moment:
After the Orioles clinched their first American League East title since 1997 on Tuesday night, and their first at home since 1969, Adam Jones celebrated the way he has all season: by pieing his teammates. And then he pied a random fan, who stayed around for the post-game party, in seats near the dugout. We love this guy.
The Clincher:
For the past four years, Jones has played a Gold Glove center field while averaging roughly 30 home runs and 90 RBIs. With all due respect to Nelson Cruz, who is having a monster year at the plate and was selected the team's MVP by the local media this year, Adam Jones is the Orioles's best baseball player—and one of the best in the game, period.