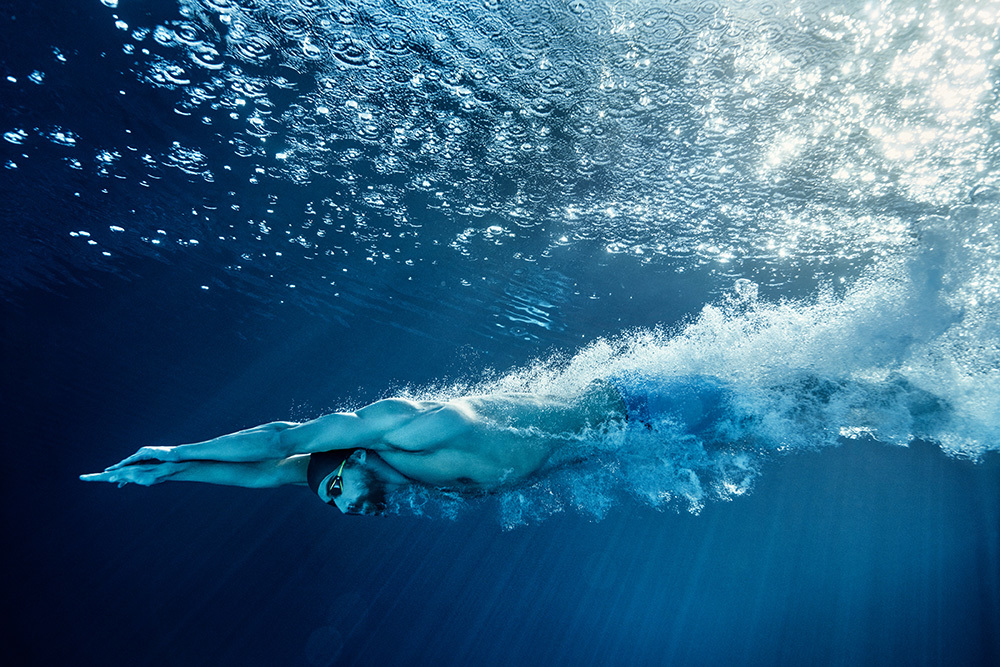 Courtesy of Under Armour
London calling.
It's only a seven-hour direct flight.
The NFL formally announced this week that the Ravens will be one of eight NFL teams to play a game in London next year. Overseas games are big business for the league, which has staged 17 games in the United Kingdom since 2007, most in front at least 83,000 fans at Wembley Stadium, where soccer is typically played.
Joe Flacco and friends will be there either Sept. 24 or Oct. 1, 2017 against the Jacksonville Jaguars. Whatever happens, hopefully no one makes like Paul Rudd in Forgetting Sarah Marshall, and leaves a bad impression across the pond.
As for this year, after losing to the Patriots on Monday night and releasing veteran returner Devin Hester, the Ravens can still make the playoffs. They just need to win their last three regular-season games (vs. Philadelphia on Sunday, at Pittsburgh on Christmas Day and at Cincinnati on New Year's Day), or even lose one and get some help from other teams losing. That would avoid a dubious first: missing the playoffs in two straight years for the first time in coach John Harbaugh's nine seasons.
Get your tea and crumpets ready, #RavensFlock.

Next season, we will play a road game vs. Jacksonville at London's Wembley Stadium. pic.twitter.com/SqYDeaWk7L
— Baltimore Ravens (@Ravens) December 13, 2016
Pugh, Trump meet at Army-Navy game.
Baltimore Mayor Catherine Pugh met face-to-(hair?) with President-elect Donald Trump in the bowels of M&T Bank Stadium last Saturday at the 117th Army-Navy football game.
Pugh shared details of the brief exchange with reporters on Wednesday at City Hall. She greeted Trump as he got out of his car and she hand-delivered a letter that details what she hopes are common interests: improving parts of the city's infrastructure.
Pugh offered Baltimore as "the perfect place to target" federal money for the type of upgrades Trump has touted he will make happen during his presidency. The meat of the letter focused on transportation around a redeveloped Port Covington and a proposed expansion of the Howard Street rail tunnel, upgrading aging water and sewer systems—please, not another sinkhole!—and strengthening citywide internet capabilities.
In typical lightning-rod fashion, when he arrived inside the home of the Ravens during the first quarter, Trump drew some cheers while protesters outside voiced their opinions and officials boosted security for the visit. On air with CBS television during the game, which Army won 21-17 to snap Navy's 14-game win streak in the series, Trump said of the play on the field: "I don't know if it's necessarily the best football—but it's very good—but, boy, do they have spirit."
So there's that. But at least sports brought a Democrat and a Republican together for a few minutes, and gave the city an audience.
With @realDonaldTrump in Baltimore I delivered a letter noting importance of our infrastructure needs & need for investment of federal funds pic.twitter.com/61OsajKvtQ
— Catherine Pugh (@MayorPugh50) December 10, 2016

O's, kids have fun at holiday party.
The Oriole Bird slipped into his Santa suit and hat—where does he get these things?—and joined Orioles players Chris Davis, Darren O'Day, Caleb Joseph and Tyler Wilson, and 80 outpatients from the University of Maryland Children's Hospital, at the team's 38th annual charity holiday party on Tuesday.
The kids and adults (well, baseball players are really kids, too) hit the arcade games and shared lunch at Dave & Buster's at Arundel Mills Mall. Chicken nuggets, pizza and fries were on the menu. Davis even poured a few drinks at the bar: punch and lemonade. And he later joked about how fun it was to get "dominated in games by kids that are half your age."
Davis and his wife, Jill, a former nurse who worked in a children's hospital in Texas, have partnered this year with UMCH and they will serve as an ambassadors for the hospital. The Davis' plan to raise awareness of the hospital's programs (last year it cared for 40,000 children) and childhood illnesses, in addition to donations that Baltimore's $161 million dollar man and spouse have already made to the hospital's NICU unit.
A holiday cheers to that. Now, Santa Bird, we love you and your outfit, but how about that starting pitcher or two we've been waiting on the last few years?