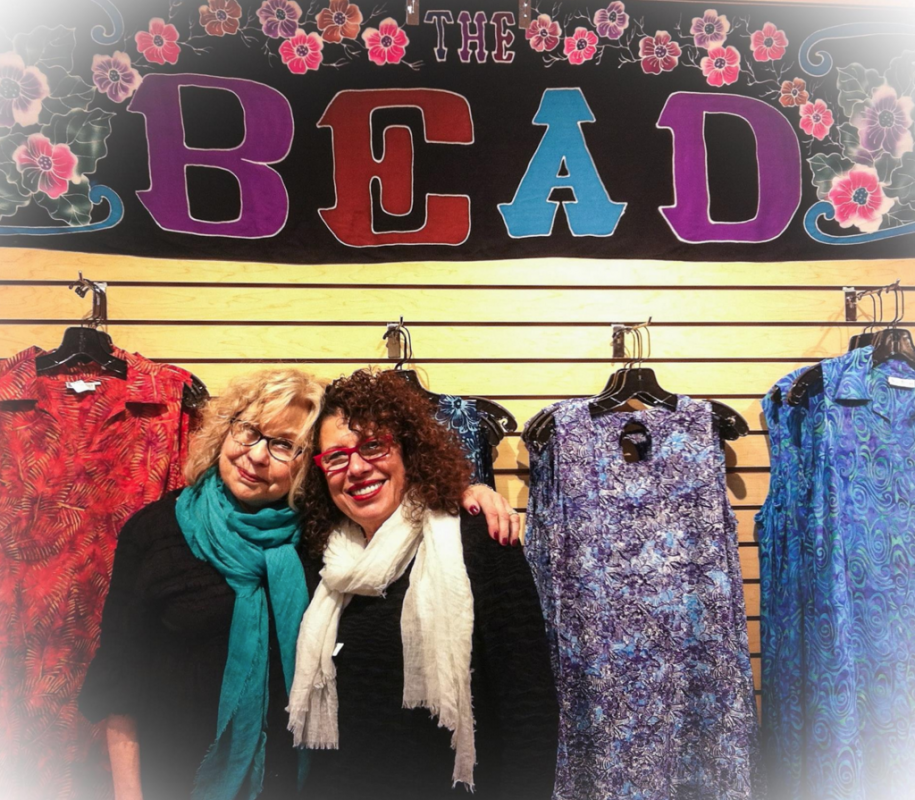 Courtesy of The Bead
When sisters Anne Liner and Idy Harris first opened The Bead boutique on Read Street in 1967, it was the place to be. Known for it's hippie-inspired clothing, it was the go-to shop for bellbottom jeans or anything tie dye.
"It was a happening place," Anne says. "It was where everybody met to hangout. We had the best music, the best clothes. We just had a lot of fun."
Now 48 years and a few relocations later, the co-owners will say goodbye to their store, now at The Shops at Kenilworth, on Jan. 31, 2016. Greenberg Gibbons, a commercial properties management company, has purchased The Shops at Kenilworth. Liner and Harris decided they couldn't face another redevelopment and have decided to retire from the store they call their "second home."
The Bead's long, strange trip began at Read Street, where they spent two years before relocating to Park Avenue and then again to The Rotunda in the late '70s. They posted up there for nearly 30 years until 2004 when they moved into Kenilworth Mall.
Anne says they would have stayed at their Read Street location, but the space eventually became too small. No matter the location, though, they've always remained dedicated to their customers.
"We've built up such a wonderful relationship with them over the years," Anne said. "It's not just a shopping experience, but it's been a very interpersonal experience."
Should one need any proof of the impact Anne and Idy have made on their customers over the years, look no further than The Bead's Facebook page.
"The comments are incredible," Anne says. "It's not just emojis but messages from a lot of people and the memories they have."
To celebrate the almost 50 years of business and those loyal customers, Anne and Idy plan to throw a party in late January prior to the shop's close complete with wine, cake, and refreshments.
"People are clamoring to come to the party so I think it's going to be fabulous," Anne says. "Idy and I will be here and we'll have a chance to say bye to everybody."
Until then, customers can shop discounted goods—and lots of them. Anne says they have new merchandise coming in on a daily basis. Just today, they received eight new boxes of tie dye.
This might seem unusual for a store that's closing, but customer traffic is on the up and everyone wants a parting gift, or "their last hurrah," as Anne puts it.
"I've never gone out of business before so I don't know how to do it—I'm just playing it by ear," Anne says. "It's so satisfying to be able to go out on top."