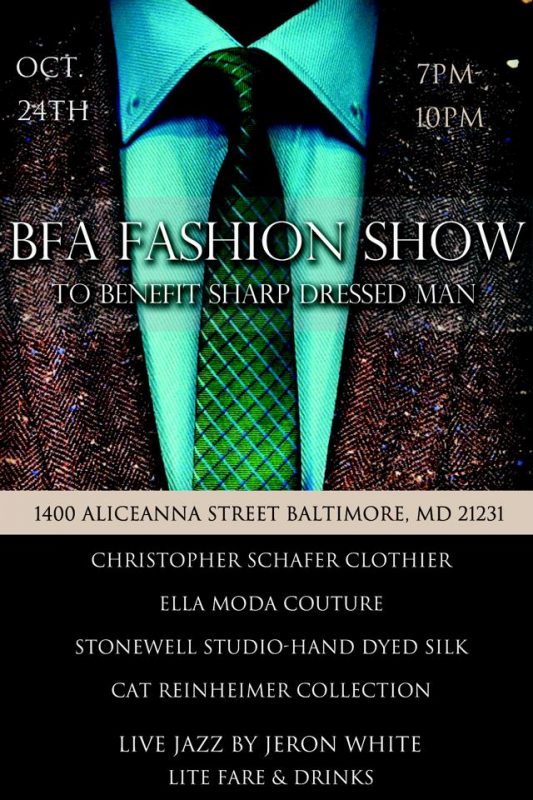 With the help of local boutiques and designers, the Baltimore Fashion Alliance will host an evening of fashion and fun for charity.
Proceeds from the event will better the organization's Sharp Dressed Man foundation, which is dedicated to supporting and providing recycled clothing for local men returning to work.
During the show, you can expect to see original designs by Cat Reinheimer Collections, Christopher Schafer Clothier, Ella Moda Couture, and Stonewell Studio – Hand Dyed Silk, as well as ready-to-wear pieces from Babe. (a boutique), Brightside Boutique & Art Studio, For Rent Shoes, Gogo's Retread Threads, and Shawn Christopher.
The event will be held at the Christopher Schafer Clothier studio (1400 Aliceanna St.) on Friday, October 24 from 7 to 10 p.m.
For just $40, tickets will include light food (from Rouge Fine Catering) and drink (from Mix It Up).
Click here to buy your tickets now!