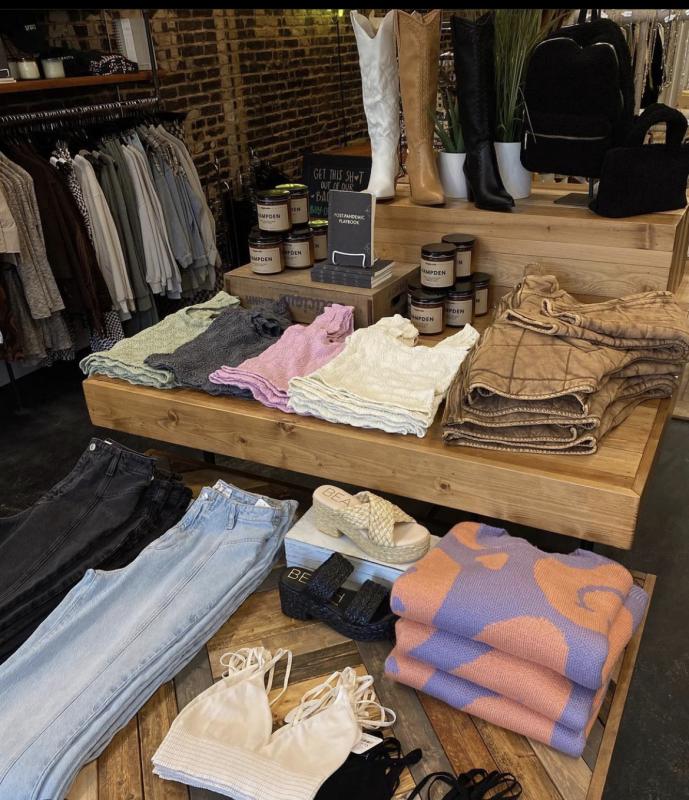 Courtesy of Brightside Boutique
Attention Harbor East-siders: Word on the water is that Brightside Boutique is laying down new digs on Aliceanna Street. The local contemporary women's chain, known for fashion-forward apparel, has its sights on expanding with a glam new boutique look and elevated styles. "We feel that this neighborhood—I mean—it's beautiful," gushes owner Christie Vazquez.
Brightside introduced itself back in 2011, opening its first storefront in Federal Hill. Over the years, it has added new locations in Fells Point, Hampden, Towson, Annapolis, and even D.C. The Harbor East store will be its eighth and second opening since the start of the COVID-19 pandemic. "We want to keep opening stores, listening to customers of where they want us to be," says Vazquez. Harbor East has been on Brightside's radar since 2019 and Vazquez finally felt the timing was right. The store, which will open in June, will be situated between LuluLemon and Bonobos. And Vasquez promises it will have a fresh, new look.
"We've been in business for 10 years; we wanted to open up with a new aesthetic, a new vision that's more modern and up-to-date," she says. But a fresh coat of paint isn't the only thing we might expect to see differently from the Harbor East Brightside Boutique. "We can experiment with brands we have always wanted to sell but were hesitant to do so because of price point, but we now have the opportunity to give Baltimore some of those items," says Vazquez. Harbor East will also be much larger compared to locations such as the nearby space in Fells Point, allowing for the possibility of in-store events. "This is going to be a good spot for us to play around and test things out."
In the meantime, the Brightside Boutique Fells Point store is getting a makeover, too. A hot spot for tourists and nightlife, Fells Point has proven to be a perfect location for the boutique's in-house brand, Brightside the Label. "Baltimore Babe" T-shirts, "Cutest Crabcake" baby onesies, and mugs with silly, risqué quotes are some of the store's hottest items that we can also expect to take over the racks in this new location.
"Having a store downtown in Harbor East just makes sense to me," says Vazquez. Considering that Harbor East is already something of a mecca for trendy fashion (think local boutiques Sassanova and South Moon Under, and national chains like Free People and Anthropologie), it makes perfect sense to us, too.