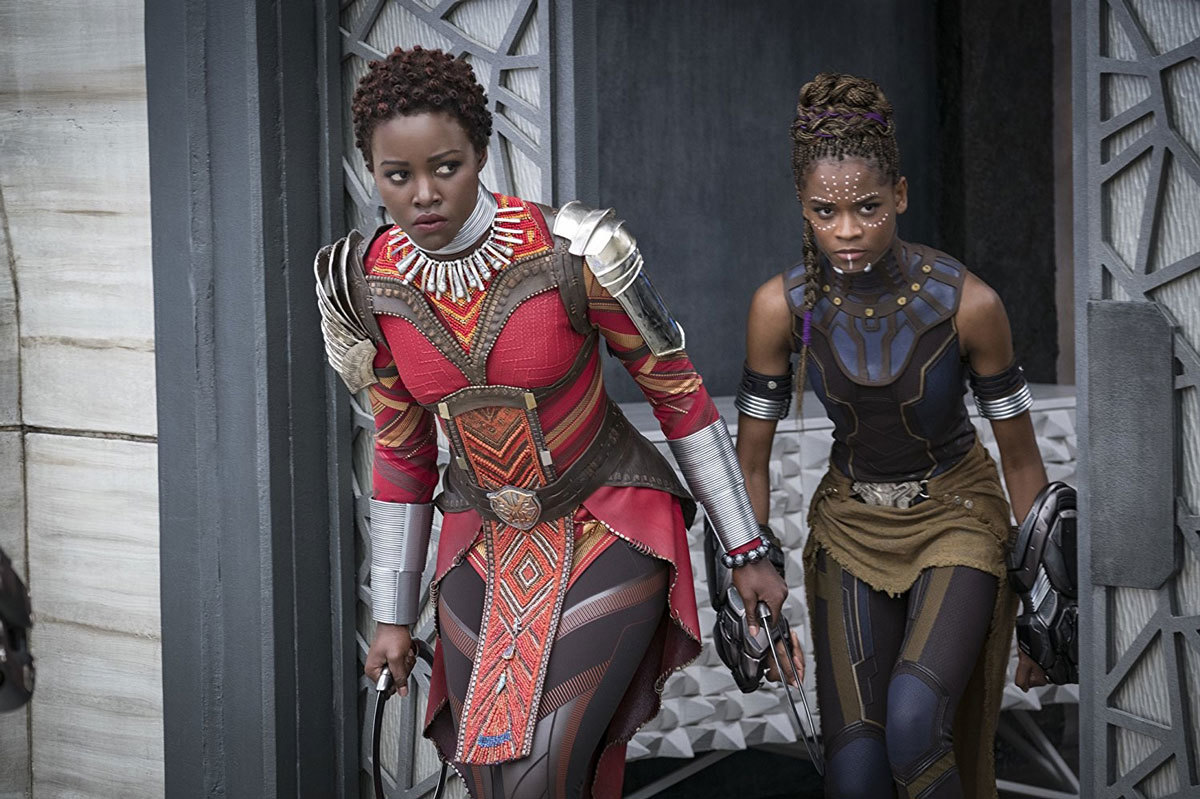 Walt Disney Pictures
Marvel's latest blockbuster Black Panther has already broken records during its opening weekend, topping the charts and earning more than $200 million. The film has not only received accolades for being Marvel's first film with a black director, an almost entire black cast, and featuring a black superhero—but also for its fashion.
The black community had been anticipating this moment since the trailer dropped in June showcasing colorful, ethnic designs worn by the cast. Veteran costume designer Ruth Carter can be cited for the uproar it created on "black Twitter" with the hashtag #BlackPantherSoLit, everyone asking "What are you wearing to Black Panther?"
Not only are the costumes fashion-forward, but they blend traditional and contemporary African styles from across the continent. From cold-shoulder, floor length gowns to Afropunk stylings to authentic African, hand-dyed robes, the film's costumes have sparked up discussions about embracing African culture vs. cultural appropriation.
"I wanted to show the world the beauty of tribal dress and move that forward in a more modernistic way," Carter told The Atlantic. "I have seen some really bad African depictions of costumes where there's a bone in their nose and they're wearing some kind of hide and cross-strap." 
Local musician DDm raved about the film in a Facebook live video to his followers. He praised Carter's juxtaposition of traditional and modern African fashions. He also relates to the fashion in the film on a personal level, how it empowers the women in the film—reminding him of his grandmother.
"I grew up in a family ran by matriarchs who were tough, but unapologetically feminine," he said. "The way Okoye can go from a military uniform to an evening gown to a cocktail dress is everything I love about the women in my life." 
Because she wasn't basing her costumes off actual historical periods—as she did with Selma, Malcolm X, and Amistad—Carter had the creative freedom to come up with original designs for the fictional country of Wakanda.
"The choice of wardrobe in the movie represented freedom," says Ashley Sidney, who saw Black Panther at CinéBistro at the Rotunda. "The freedom to be who we are, freedom to represent our culture, and freedom to embrace our beauty, power, and talent."
Although moviegoers did not have Carter at their disposal to create handmade Wakandan garb, many showed up to the theaters dressed as though the plane to Wakanda was leaving after the showing and their attire was the boarding pass.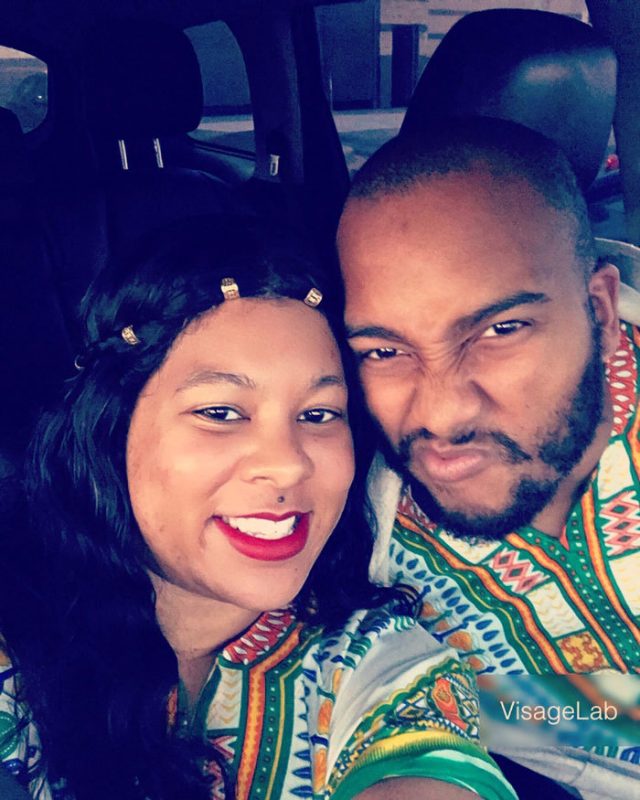 "I felt like it was important for black Americans to connect to the Pan-African identity," said Le'Nay Maye, who saw the movie with her husband at the AMC in White Marsh. "Seeing the Black Panther premiere photos and seeing how the actors and director really exemplified black royalty, it was the least we could do."