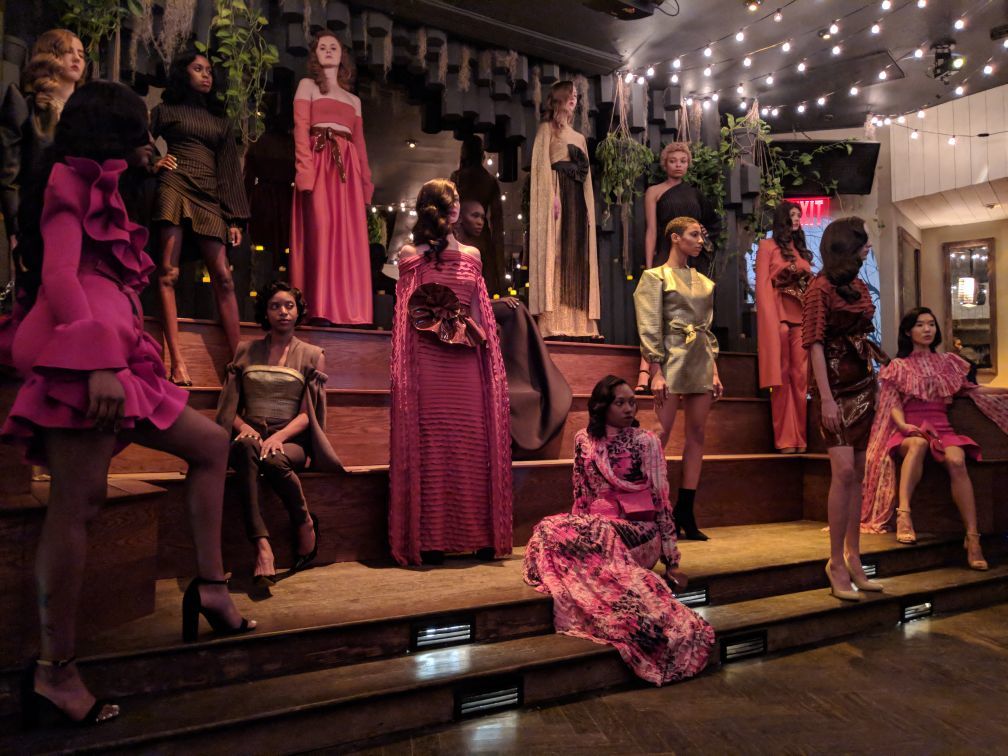 Photo by Shaun Martin
On a chilly Thursday evening, people lined the street outside of Common Ground Bar in Manhattan's meatpacking district to see "The Chrysalis," a fashion presentation by Bishme Cromartie. The designer and Park School grad has recently gained popularity from LA Fashion Week and bevy of celebrities he has dressed.  
But this was his first time showing at the legendary New York Fashion Week, and what Cromartie had in store did not disappoint. Common Ground was filled with stringed lights, tree silhouettes, and lush hanging plants that brought the natural state of the outside in.  
"The name came from the transitional state of the butterfly," says Cromartie. "The last two years have been my transformation. I wanted this collection to show beauty effortlessly. The chrysalis is about breaking free, being more connected with yourself, and understanding the new person you are becoming."
 
Evolution was certainly the theme of the night with the 14 total looks showing the architectural design and shape Cromartie is known for mixed with a new-found touch of femme glam accentuated by patent leather vinyl belts.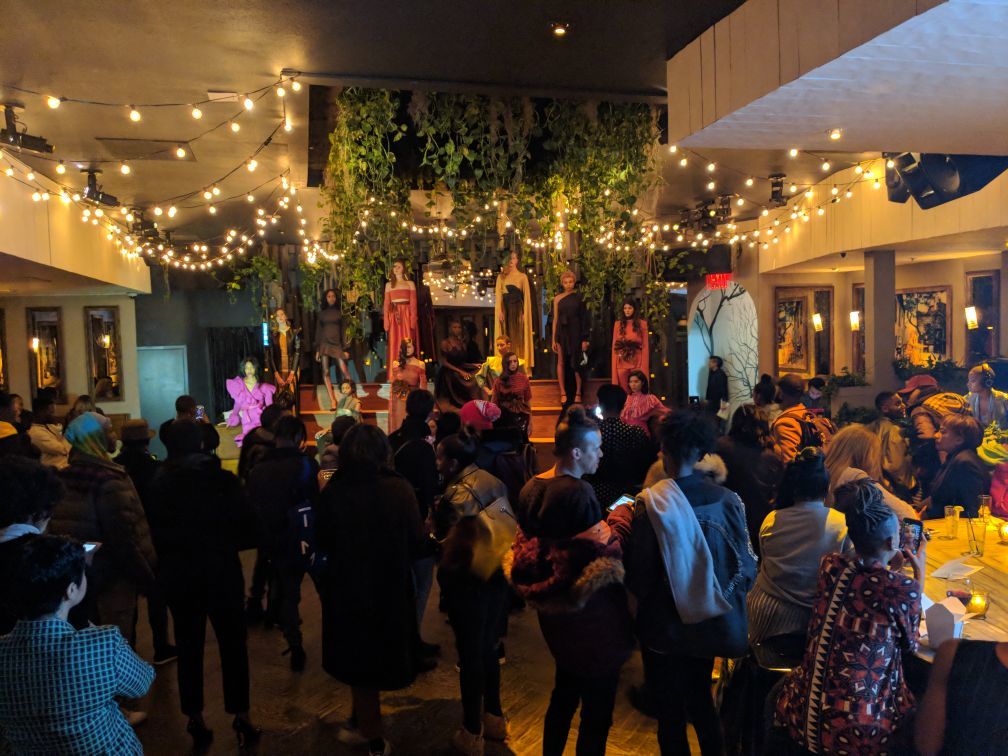 "I'm learning to become more subtle and that I can be that way while still incorporating bold shape," says Cromartie. "I still love the hardcore look and making women look strong, but I've been tapping into a place showing a softer side. I'm making my designs more of a slow song."  
Cromartie kept the show in the family, bringing along hairstylists, makeup artists, a videographer, and a DJ from Baltimore to complete his vision.  
"Once I have my people that I work with and we develop that rhythm, we become like family," he says. "As much as this is a big opportunity for me, I want it to also be an opportunity for them. I always want to make sure I'm allowing people to represent Baltimore in a different, more positive light."  
Backstage, the models kept it low key with a more natural look for both their hair and makeup. Shy Watters—who has a salon space in Mt. Vernon and in Fells Point—headed up the hair styling with a timeless '20s-inspired look. The team opted for a left part with soft waves that mimicked the wings of a butterfly and relied on each model's natural beauty to allow the emphasis to be placed on the clothing.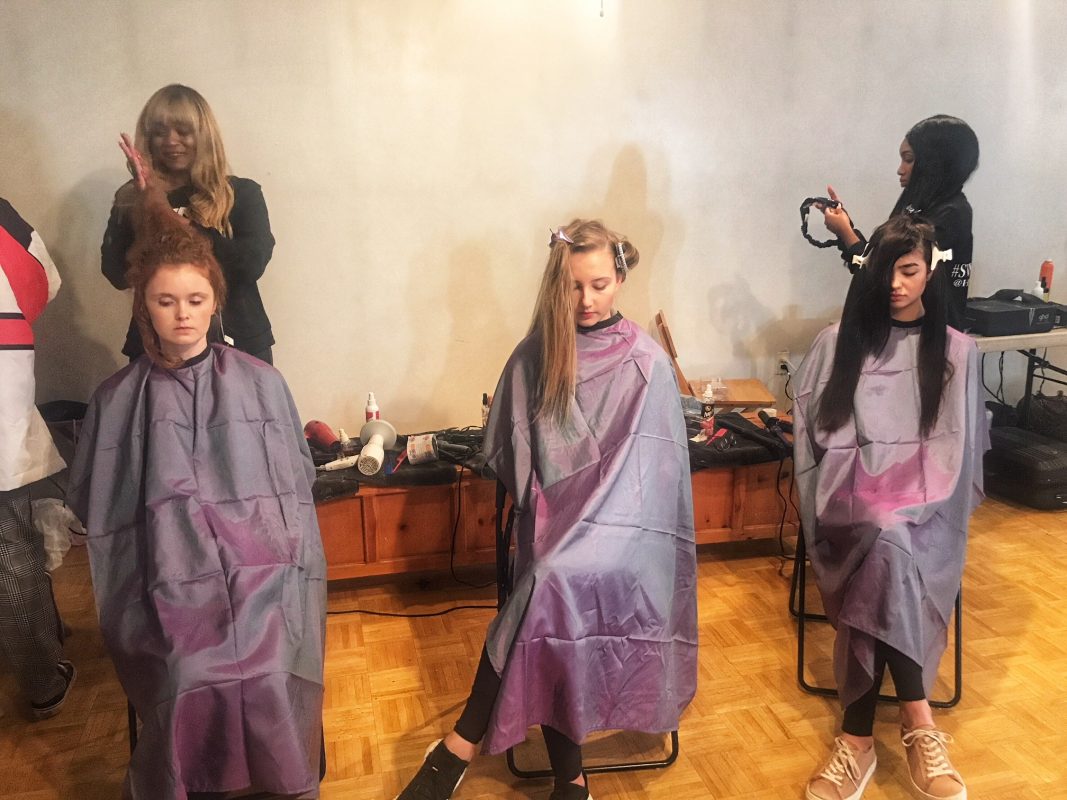 The makeup was kept as simple as possible with Alana Johnson—makeup artist for the Baltimore Ravens Cheerleaders—leading the team. "We wanted the skin to be very soft and glowy," says Johnson. "We did a glossy lid, highlighted cheek bones, and a stained lip that we saw a lot of last fashion week, so we are bringing it back."  
Cromartie's vision aligned perfectly with the venue—the color palette complementing the garments, the music energizing the crowd, and the intimacy making the collection come alive. The event was a fitting next step in his journey as a designer.  
"I've learned so much," he says. "And I still have more tricks up my sleeve."