Creature Comfort
Mandalynn releases new lingerie line made in Baltimore.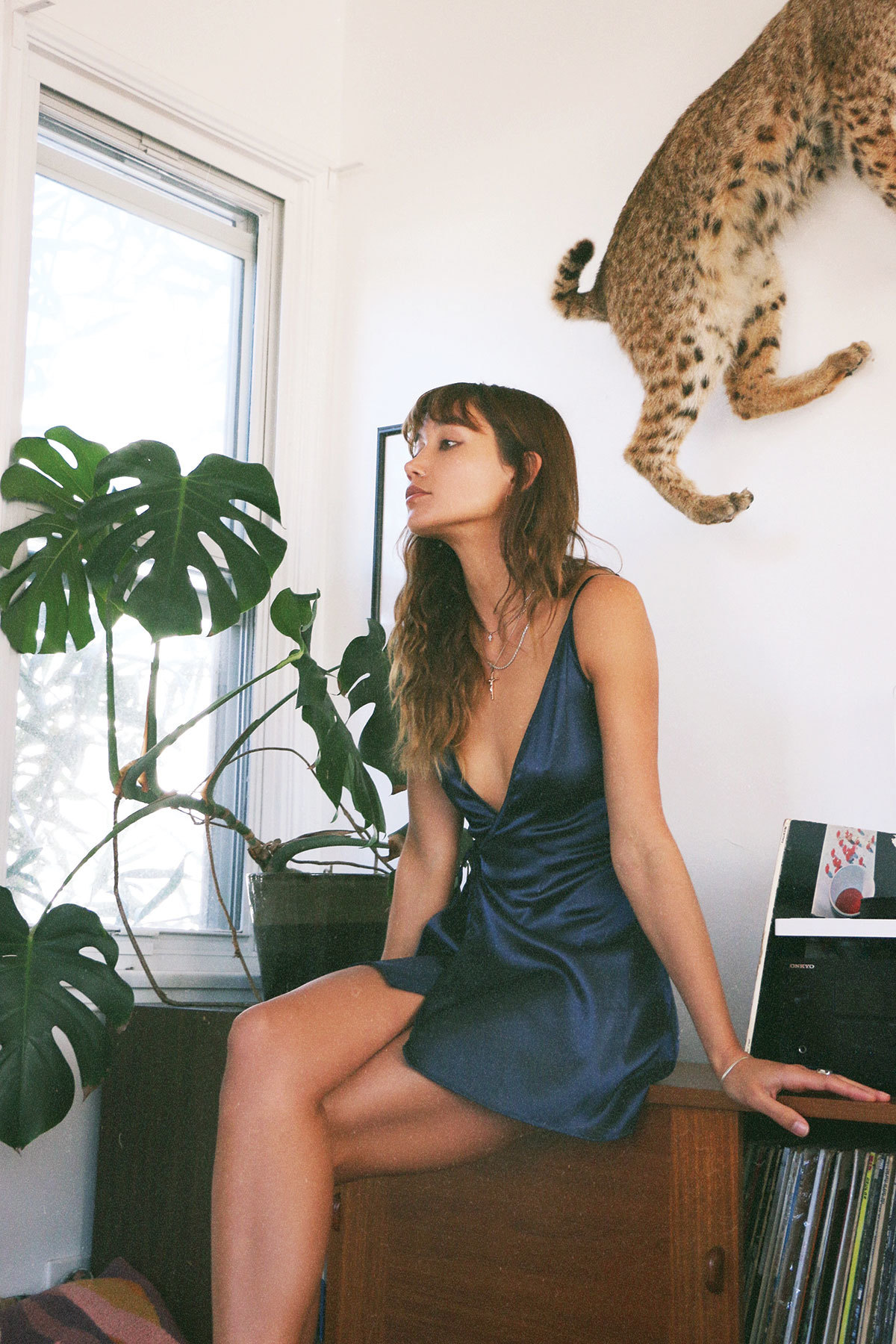 If you check out Mandalynn's newest holiday collection, you may notice that it looks a little different. Instead of the barely-there swimwear that the Baltimore-based brand is known for, you'll find a luxe collection of intimates and lingerie that maintain the almost "second skin" feel and fashion-forward aesthetic of the company's popular bathing suit styles sold year round.
"Because I'm based in Baltimore and we do have seasons, I wanted something that I could bring out once a year to fill in the gap for swimwear," says Amanda Dukehart, owner and designer of Mandalynn. "I felt like the timing was right for a well-made, quality lingerie line that was accessible and wearable, while still playing on all of the current trends."
The collection—which Dukehart describes as a mix of  '70s glam and '90s attitudes—is 100 percent silk and offers four separate styles that are as versatile as they are comfortable. The "Dream On Teddy," for instance, is a classic, strappy, onesie that can easily be layered under jeans, a skirt, or a jumpsuit for a night out.
While the holiday collection is on the pricier side, the brand believes it is reasonable for the quality and construction, and the fact that it is made locally at Nightmare Graphics clothing manufacturing facility in Columbia.
"Bringing back production to Maryland is a big deal to me," said Dukehart. "In addition to investing our time, efforts, and funds back into our state, it allows me to oversee things more closely and create the best possible product I can for my customers."