Through the Ages
Delve into Baltimore's fashion-forward history at the Maryland Historical Society this month.
New York City might be America's fashion capital, but Baltimore has quite the fashion-forward history itself. This October, delve into the archives of the Maryland Historical Society with Spectrum of Fashion: Celebrating Maryland's Style. And for a little sneak-peek into the new exhibit, here's a timeline of trendsetting styles from local icons and designers.
---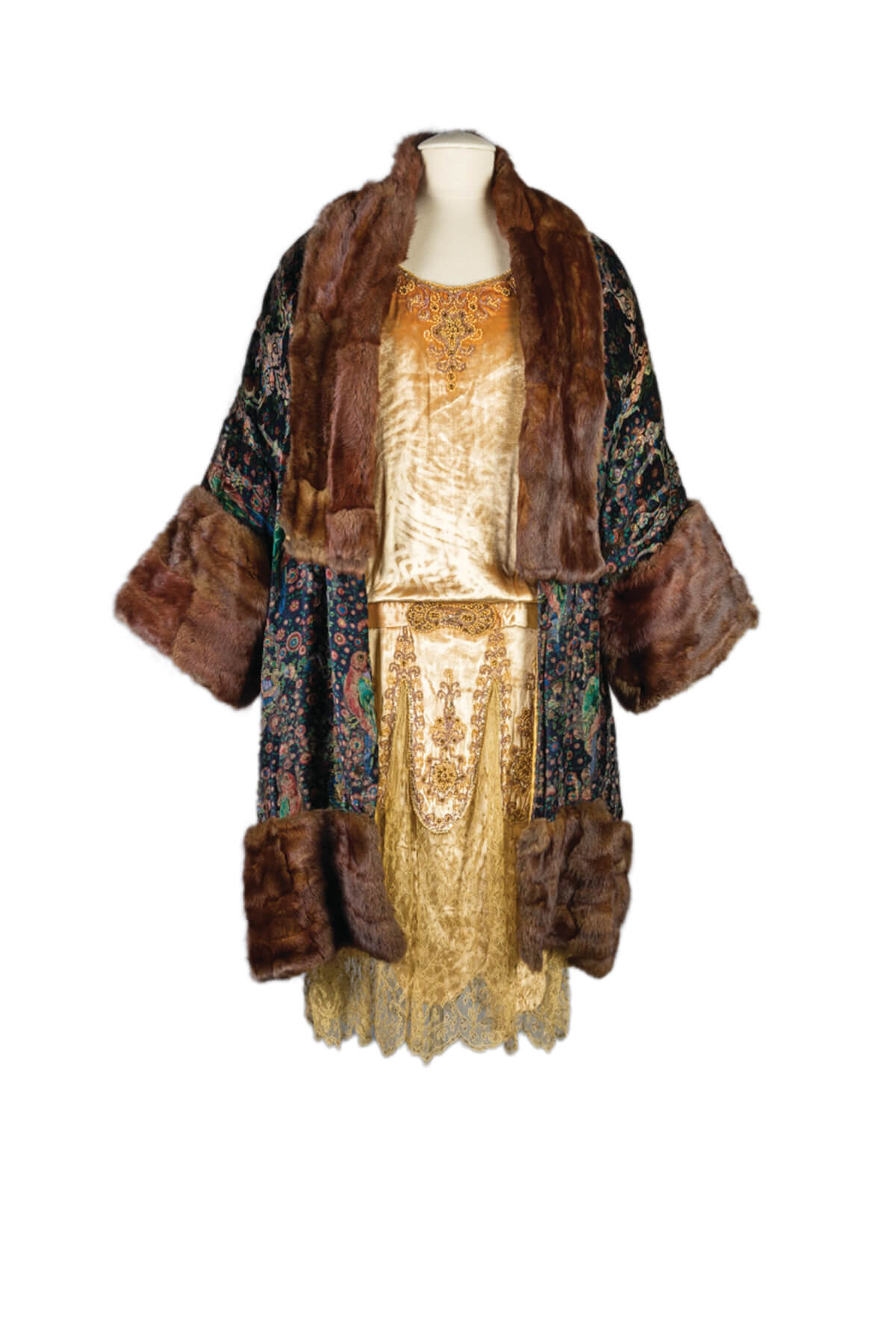 Street Style
1925
Lavish with velvet and fur trim, this coat was sold at Hutzler's, the iconic downtown Baltimore department store in operation from 1858 to 1990. Not only did Hutzler's pave the way for future department stores, they also brought luxury fashions from Europe to Baltimore at an American price.
---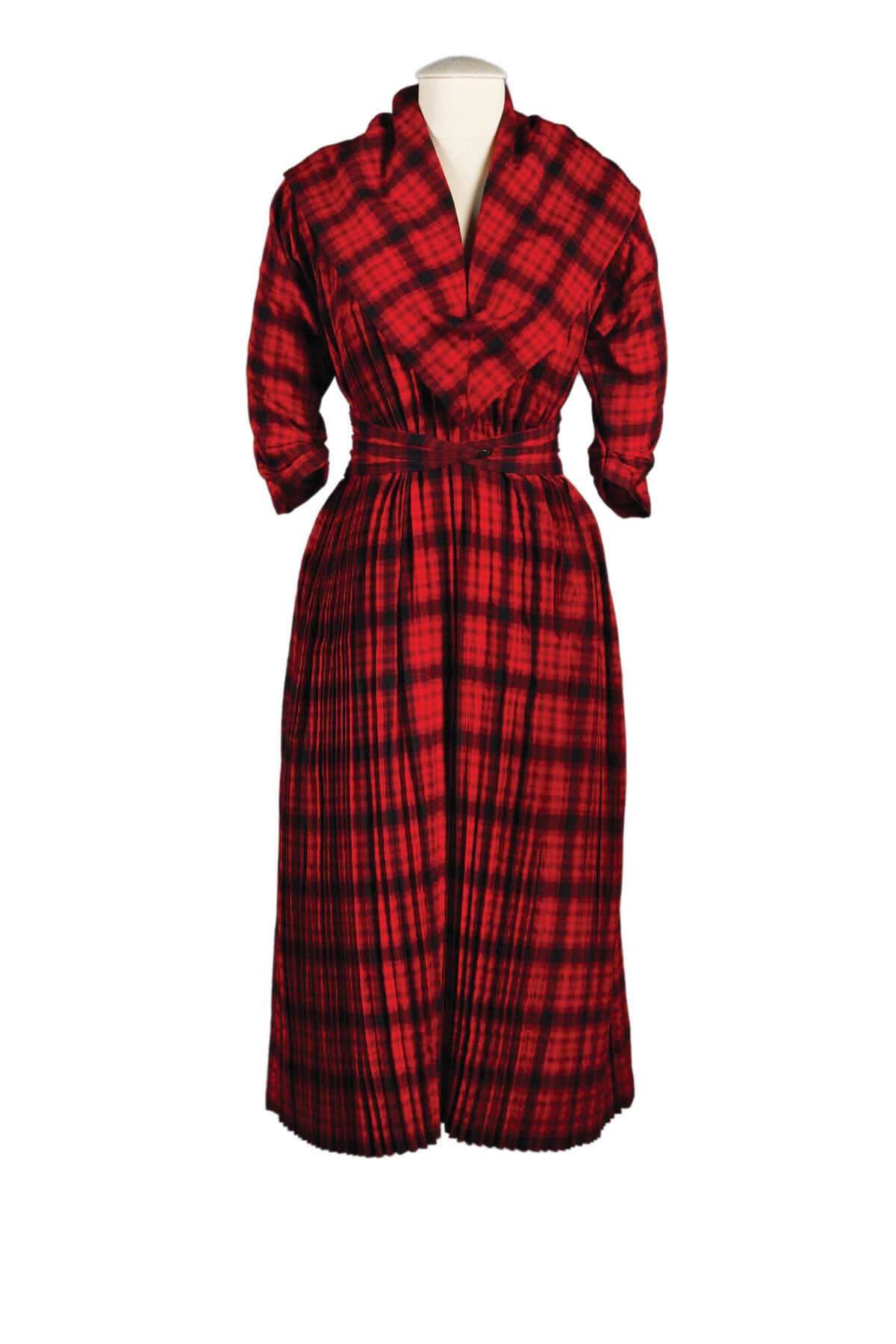 Ready-to-Wear
1945
Hailing from Frederick, designer Claire McCardell helped define modern American fashion. Transitioning away from corseted waists and structured bodices, her "monastic" dress (this one in wool plaid and pleats) was made to be a versatile day-to-night look that would flatter most body types.
---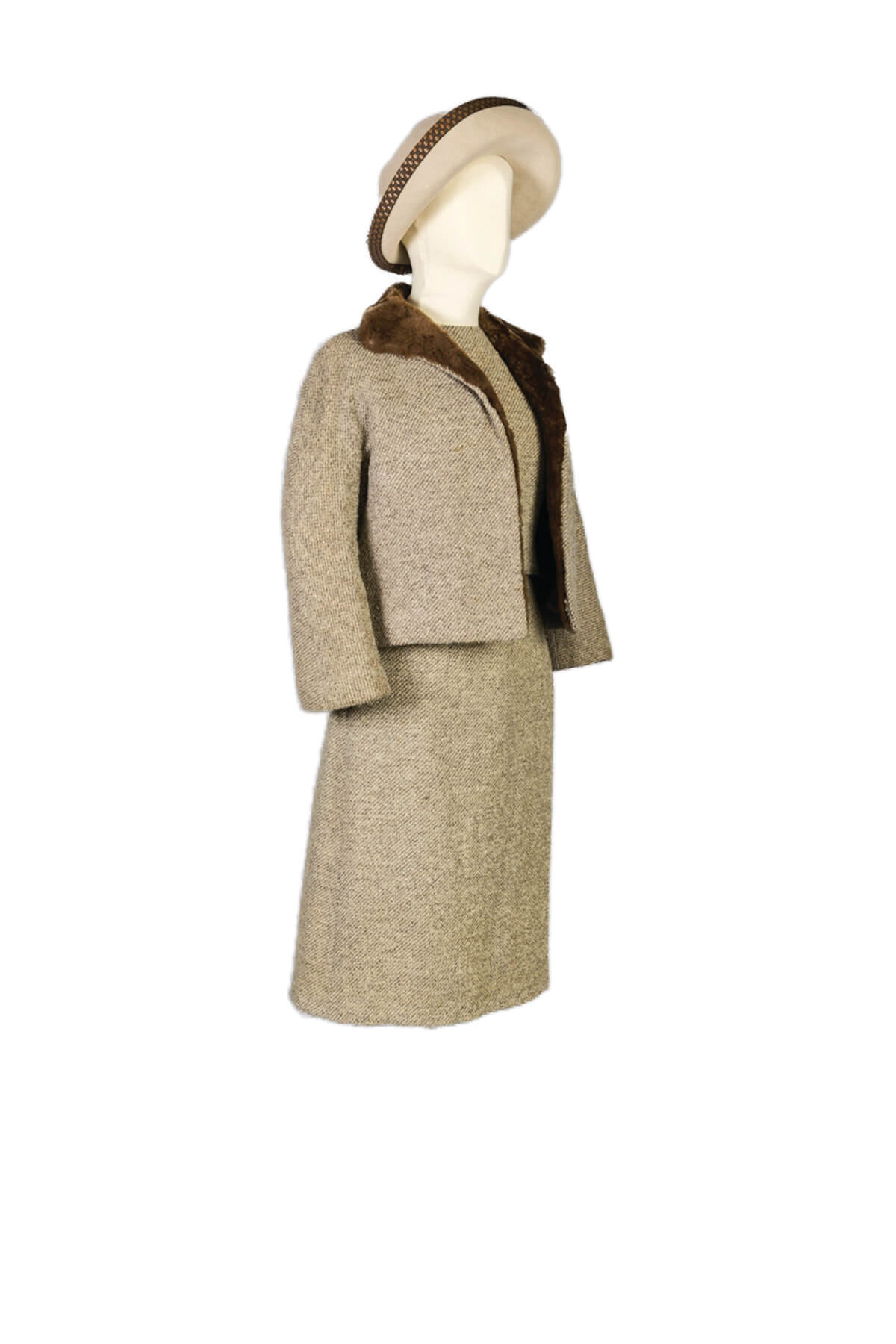 Power Suit
1960
A nationally recognized reporter at the Baltimore Sun, a producer, director, and writer of the TV series The Port That Built a City, and a Maryland congresswoman from 1985-1995, Helen Delich Bentley affirmed the strength of the "power suit" when wearing this wool outfit.
---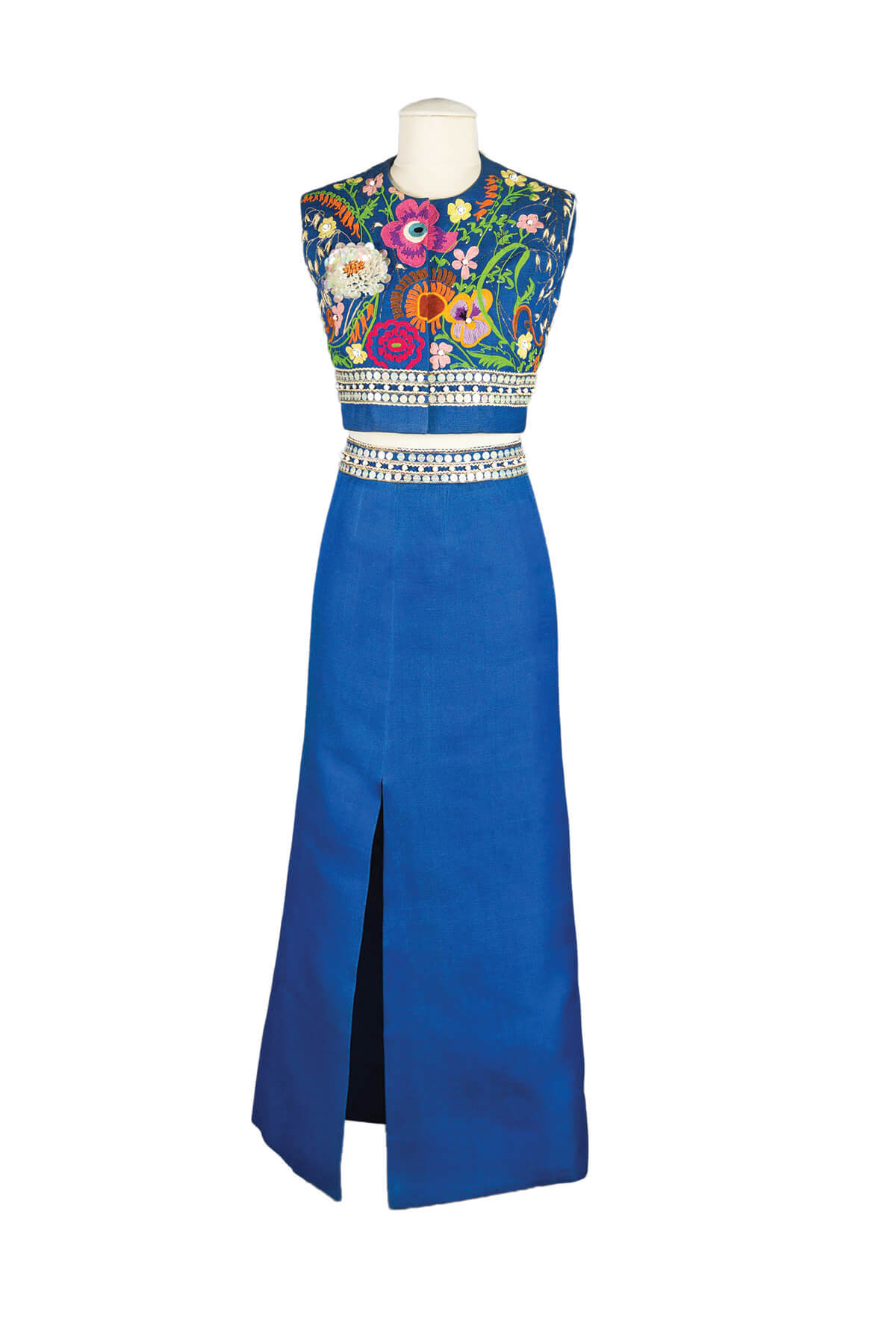 Crop Top
1970
Wallis Simpson may have been a sophisticated duchess, but that didn't stop her from staying hip to the latest fashions, as evidenced by her vibrant silk and linen set—a classic look of the '70s. And the story goes, Simpson had it made when she was 73 years old.
---
---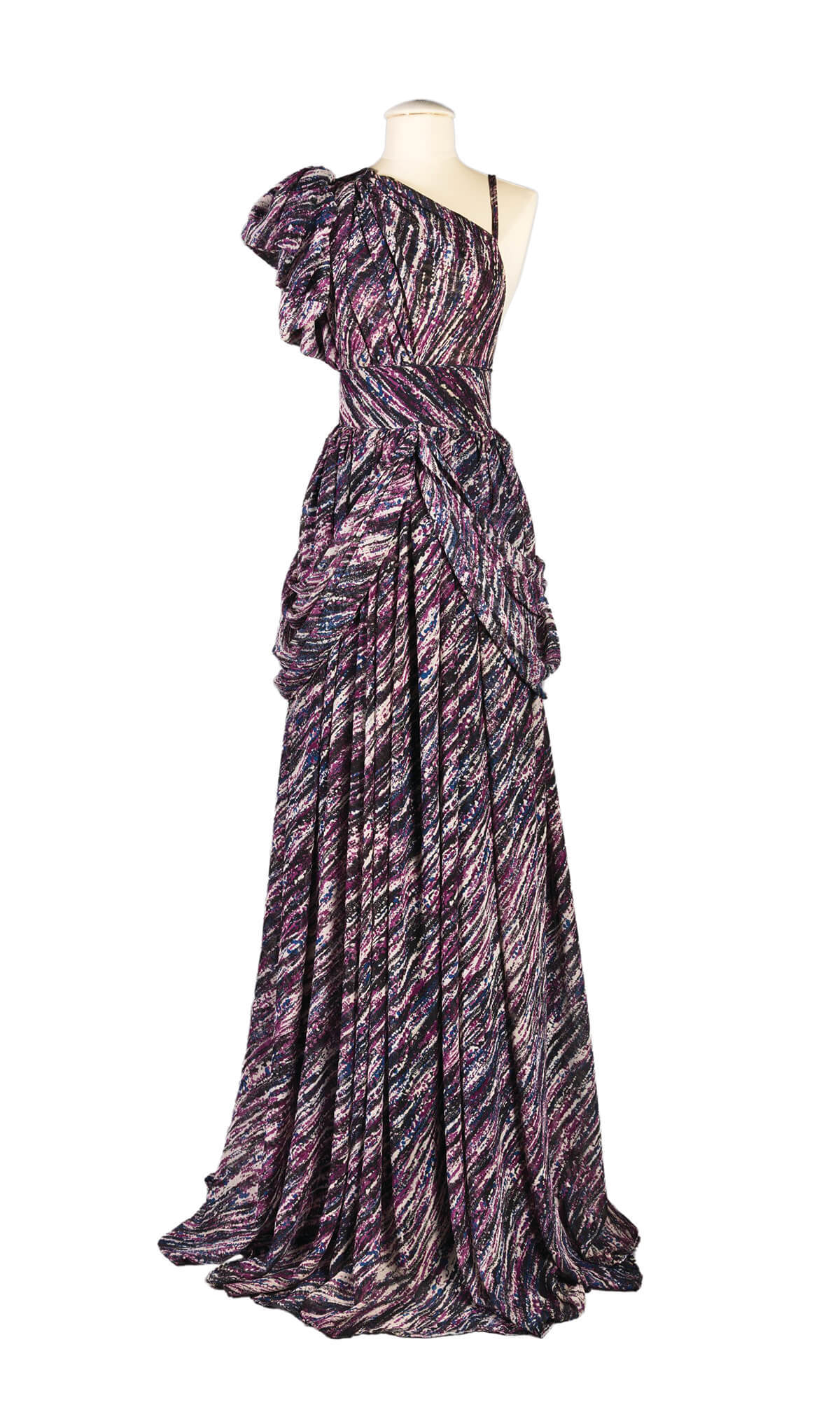 Bare Shoulder
2009
In one of his earliest designs, local designer Bishme Cromartie appears to have taken all of the trends we loved from the early 2000s and made them timeless. Who knew that ruffled skirts and a one-shoulder sleeve could come together so elegantly?
---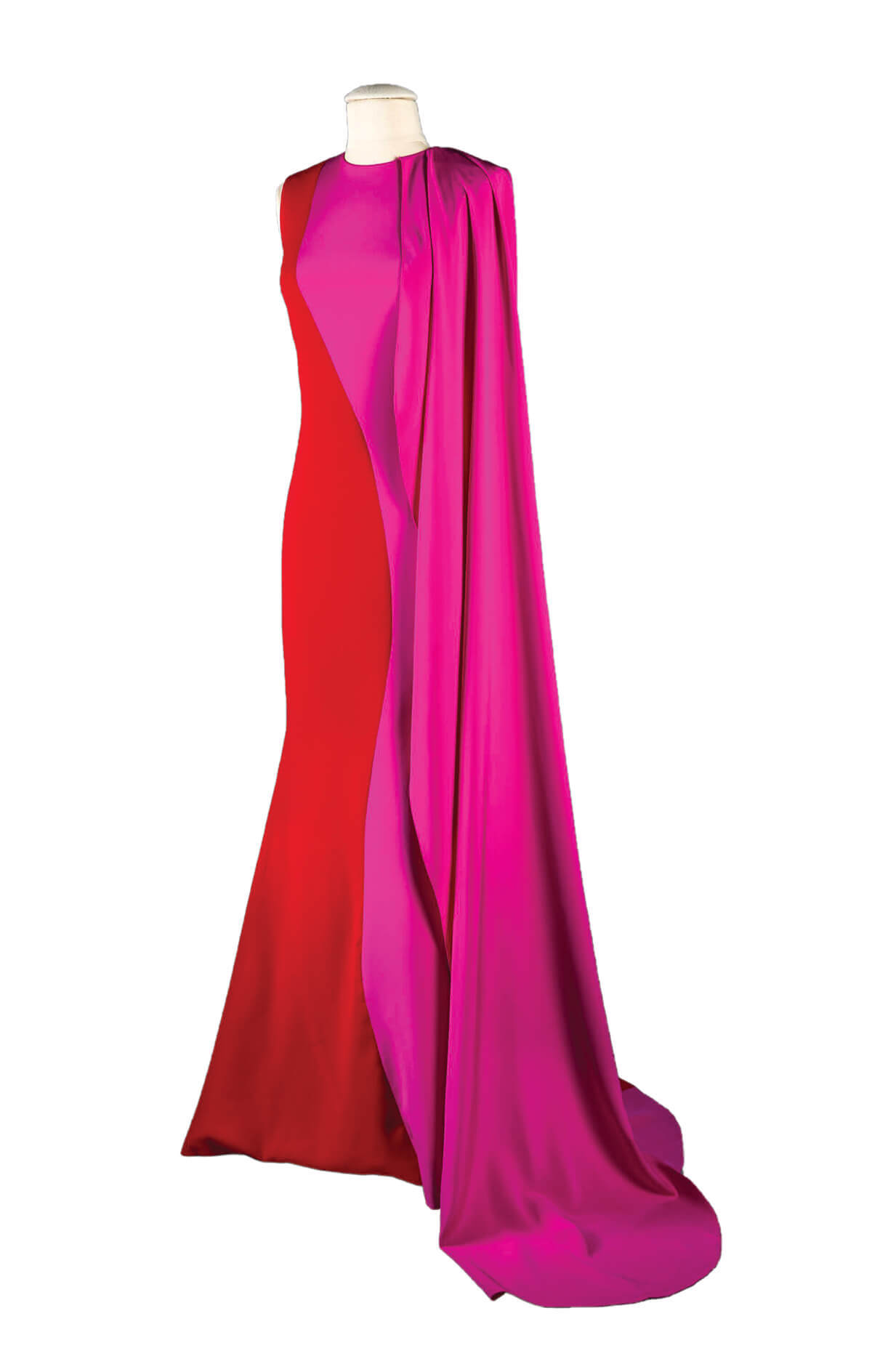 Color Block
2018
Baltimore's got a knack for being home to great designers, and Christian Siriano is a prime example. Pairing red and fuchsia and topping it with a shoulder cape? Brilliant! It's no surprise that Siriano has stunned the red carpet for over a decade.