Only-in-Baltimore Gift Guide
Here are some of our favorite locally made items for everyone on your list.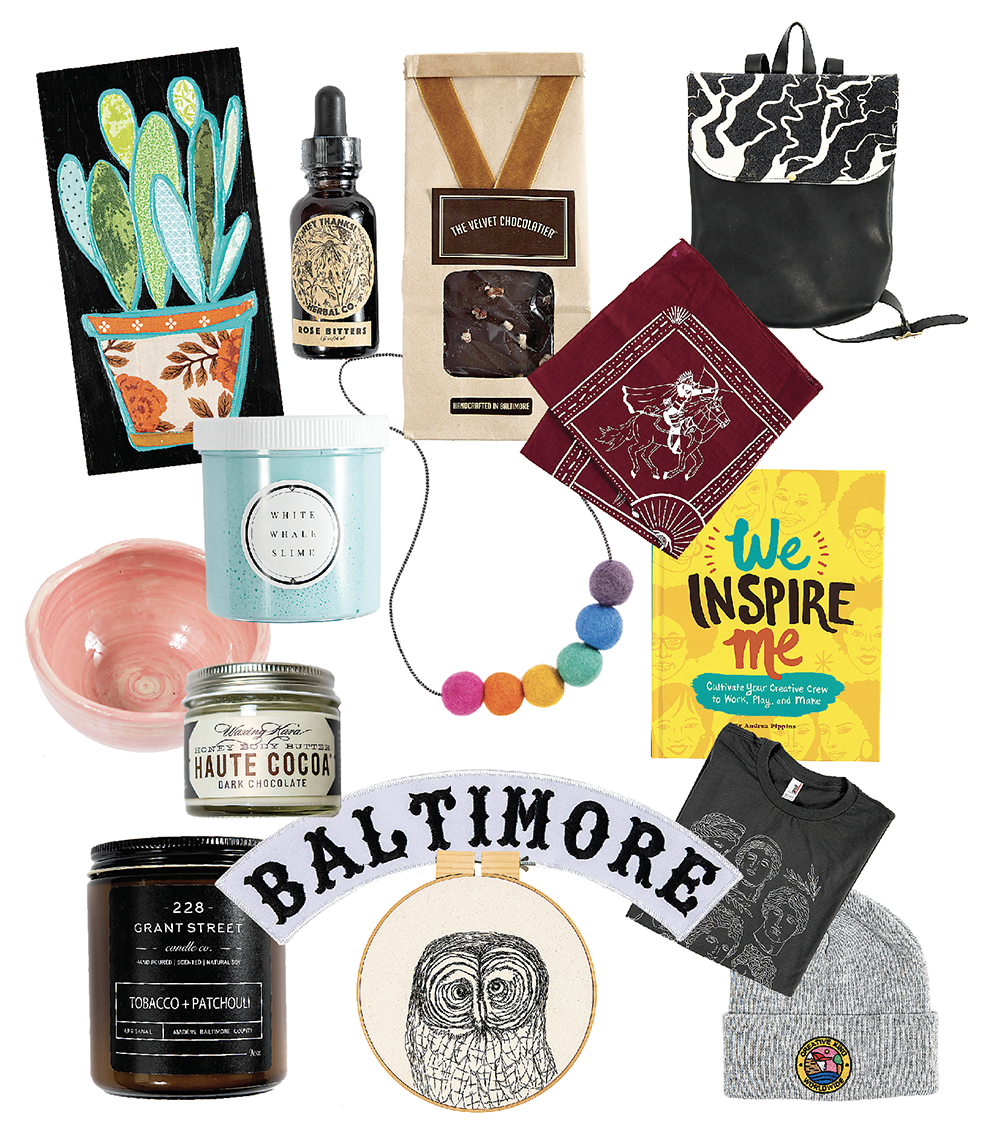 Found Studio cactus ($65) at Trohv. Rose bitters ($15) at Hey Thanks! Herbal Co. Toffee bark ($14) at The Velvet Chocolatier. Four horsewomen bandana ($14) at Close Call Studio. Azellaz backpack ($265) at Doubledutch Boutique. Slime ($12.50) at White Whale Slime. We Inspire Me book ($19.95) at Trohv. Claire Disalvo Ceramic bowl ($22) at Hunting Ground. Honey body butter ($50/set of 4) at Waxing Kara. Wildwood Flora Feltworks rainbow necklace ($22) at Doubledutch Boutique. Baltimore rocker patch ($15) at Pangea Printing Co. Marble t-shirt ($25) at Trohv. Candle ($20) at 228 Grant Street Candle Co. Owl portrait ($275) at Trohv. Creative King beanie ($22) at Creative King.