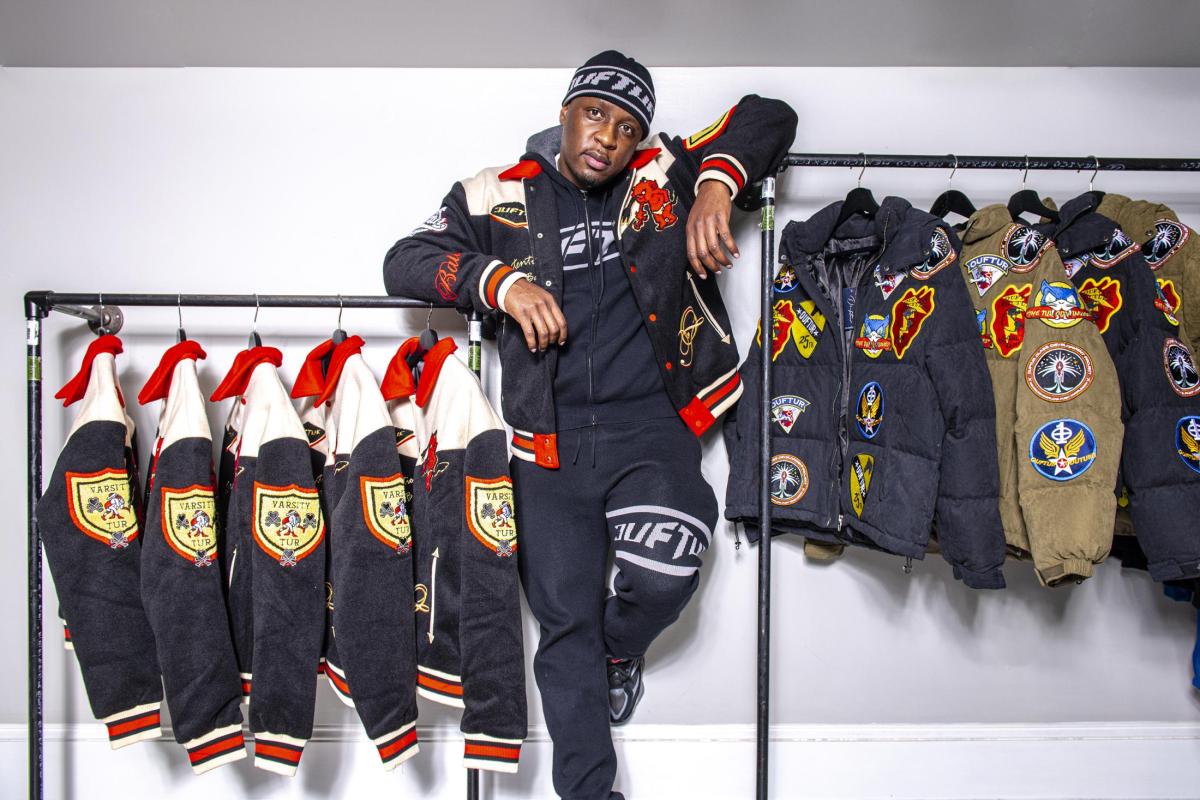 Designer Dovell Jackson poses with a rack of his custom jackets at his Charles Village boutique. —Photography by Sean Dackermann
From humble beginnings selling clothes out of the trunk of his car, to now operating a Charles Village boutique on E 25th St., Dovell Jackson created Ouftur—an apparel brand focused on comfort and style. (Think: being "Off-Tour".) Inspired by his uniform-based high school experience, Jackson wanted to create a brand for himself. His designs caught on so quickly with the community, though, that it ended up becoming a label for everyone. Since opening in 2018, Ouftur has become known for its male, female, unisex, and kids jackets and lounge sets that feature Jackson's unique designs and custom patches and stitching.
He's often a man on the move while building his company to even greater heights (he's looking to expand his reach well beyond Baltimore soon), but we recently caught up with Jackson to discuss the beginnings of Ouftur, and how it's flourished.
Where did your journey with fashion begin?
It started here in Baltimore, around friends who were interested in fashion. I was in a uniform-based high school, and we would style our uniforms in certain ways. That stuck with me—how we were able to style that basic uniform and take it to a whole new level.
Did you have any particular influences?
My close friends were always interested in fashion and being in the same lane as the major brands of the world. I always wanted to get in the same lane and I feel like I can run neck and neck with them.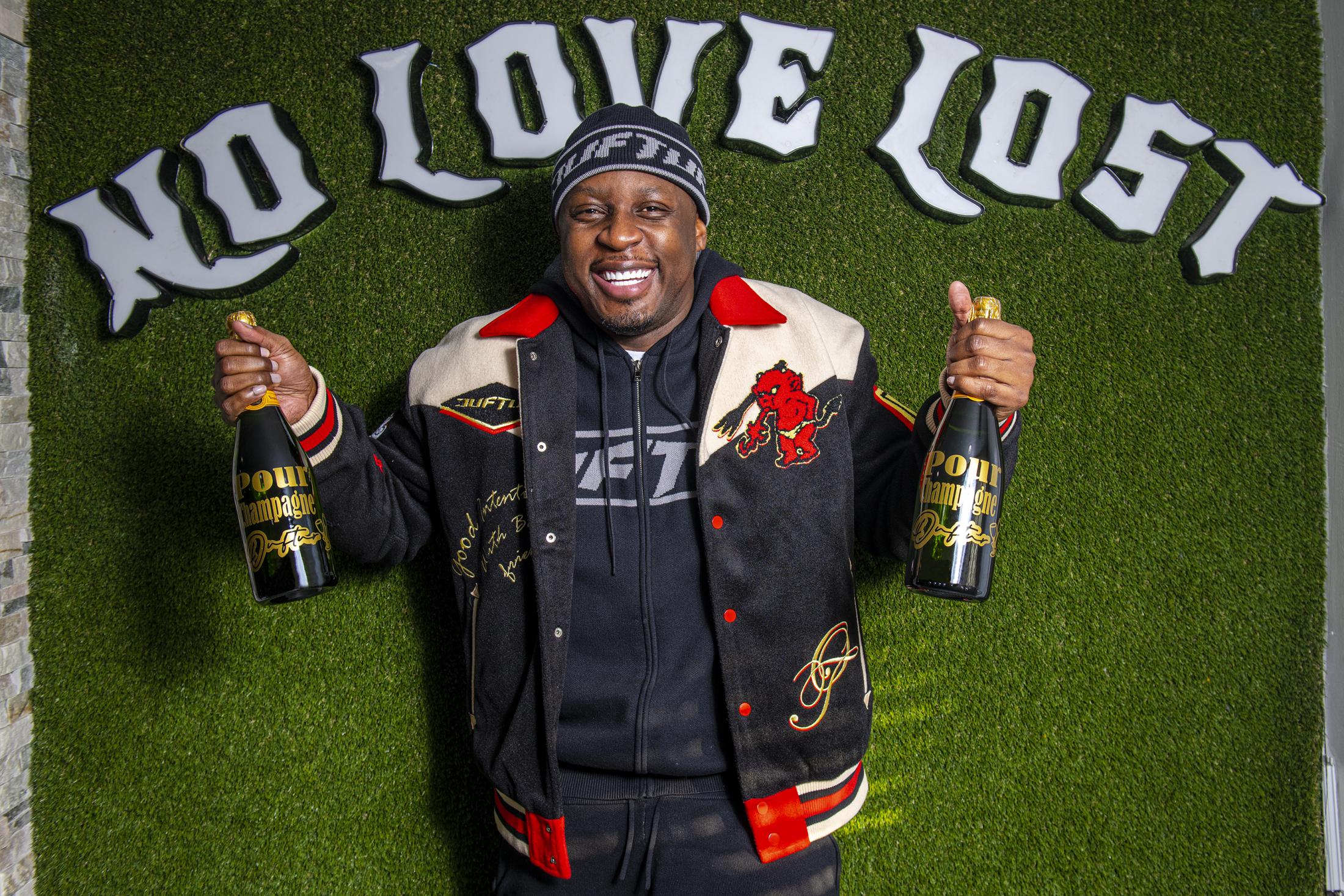 When you're planning your releases, what's your inspiration?
Our planning process is totally different from the world. The way we break it down, we have sheets and books of ideas. Whatever we feel like giving to the world at that time is what we're going to give to the world. We can't always plan it, so we go with what we can with our manufacturers.
What have been some hurdles starting your brand, and how did you overcome them?
Paying attention to what everyone else was doing, and not doing that so I can create my own look. Otherwise we would just recreate what everyone else was doing. We had to zone out to create our own style.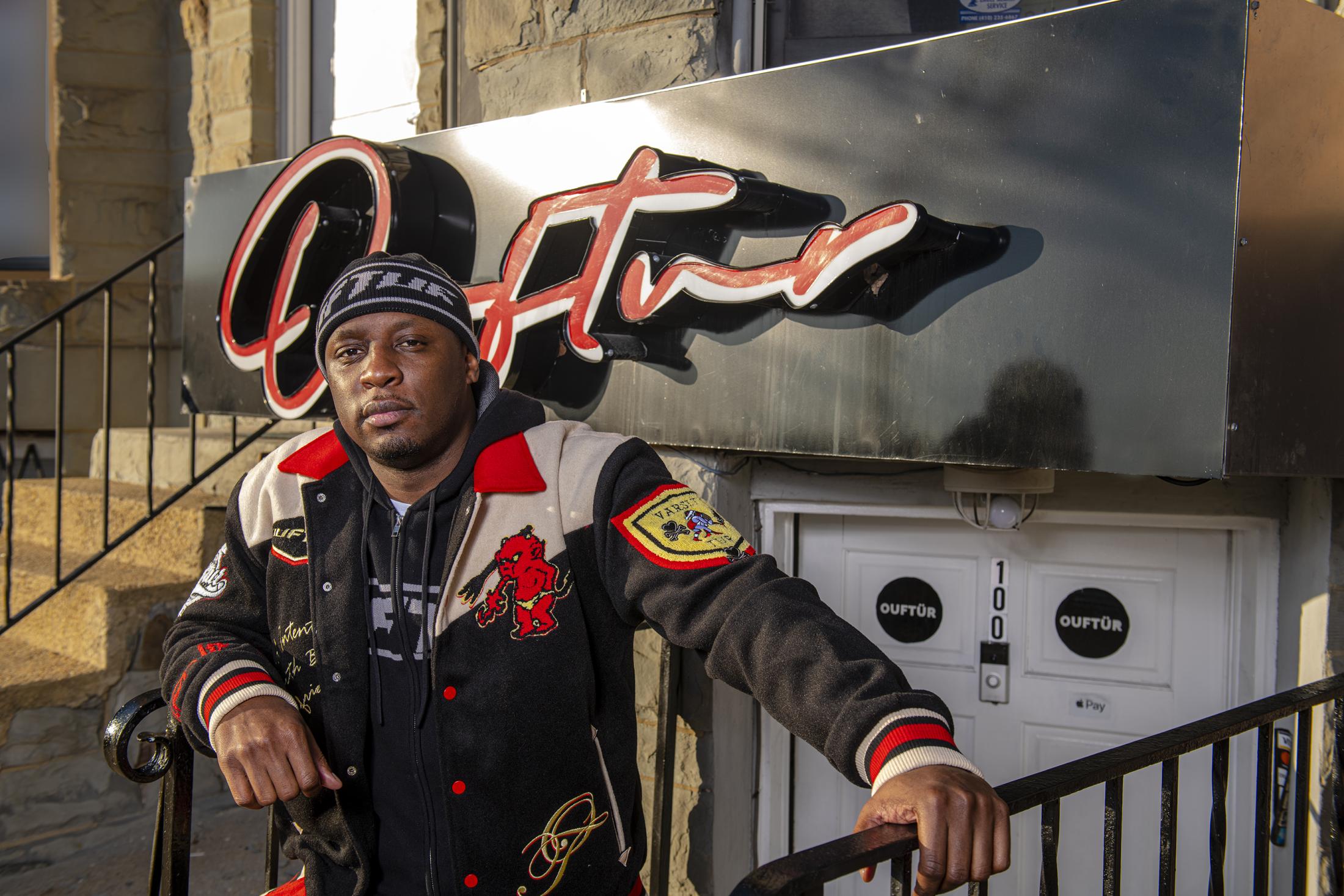 How does it feel to own a business in the city that you're from?
It's a great feeling. It's hard at times because there's a lot of us. It's a tough situation coming from where we come from. I didn't think in a million years we'd get people on the same page and respecting what we create. Ouftur was never actually supposed to be a brand for everyone, it was just something I wanted to do. People started catching on and wanted to have the product, too.
What's next for for Ouftur?
Worldwide. I have a strong team and whatever they wanna do, we're going to do.
What's your advice for someone looking to start their own clothing brand?
Know what you want to do, don't let obstacles stop you. Believe in yourself and continue to move forward.